Full, interesting and useful information on aquaristics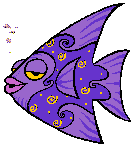 This site is intended primarily for fans who devote their free time to aquarium activities. I would like that the information placed here really helped in solving complex issues related to the aquarium world.
It's very difficult to tell about something new in aquariums today. Too long engaged in lovers of aquariums home maintenance and breeding of the inhabitants of the underwater world. Many editions of domestic and foreign publications devoted to the aquarium have been published. But if you take from all these publications at least a small particle of the most useful and valuable, add your personal experience, then it can turn out to be not a bad guide for those who decided to try themselves in aquarium business.
The content of aquarium fish is not only available, but also useful for any person. For any of us this corner of wildlife is an object of aesthetic pleasure, it teaches observation and love to animals, helps to relieve stress, fatigue, irritation.
In this section, we present the necessary material related to aquaristics. We hope that this section of the site will become an everyday and reliable helper for everyone who has chosen such an exciting activity as aquaristics.
During the development of this section, domestic and foreign publications and photographs were used. We express our gratitude to Russian and foreign authors, whose materials have served as a source of useful and valuable information.
Of course, it is not possible to cover all the points and all the questions on the huge avarium world. Therefore, we will be very grateful for the help from the aquarists themselves, who are ready to share their practical skills and experience, as well as to help novice avariumists advice in solving complex problems in the care and provision of life aquariums.