The best traps for survival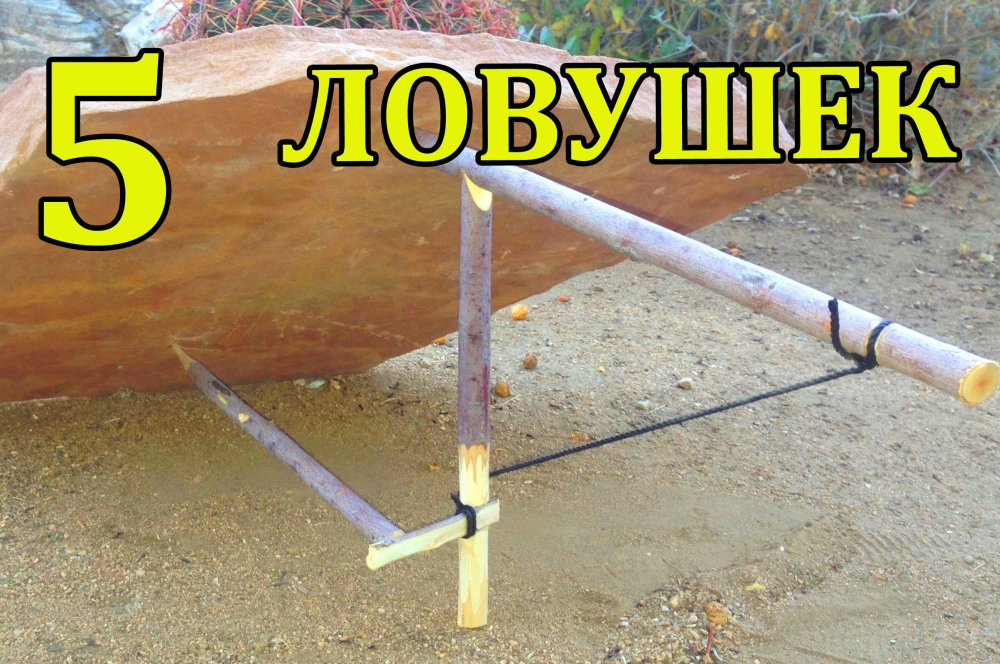 A trap is a technical device for killing or catching a victim. As a victim, a man or an animal can act. When creating (installing) traps take into account the customs, lifestyle and habits of the victim.
Trap (Turkic kapkan) is a device for trapping animals, consisting of one or several springs, arcs (claws), grabbing the neck or paw of the beast and the plate, which causes the trap to act when pressed. The principal feature of the trap design is the impossibility to move apart the arcs of the triggered device by applying the force directly to them (the opening is blocked), otherwise a large beast, for example, a bear, could easily be freed; to release the victim and bring the trap into the cocked state, it is necessary to additionally influence the cocking mechanism, sometimes with the help of a special lever. To retain the trap with the captured animal in place, a rope or chain is used.