Rare photos of the Chernobyl nuclear power plant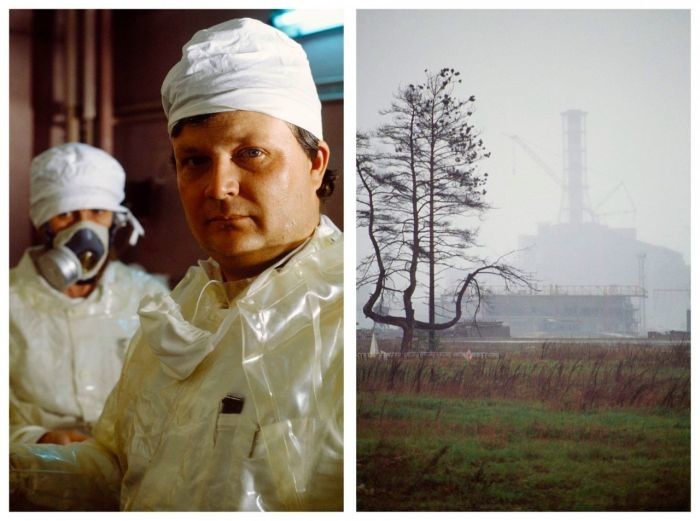 Rare photos taken by Victoria Ivleva in 1990. For these photographs, Victoria received the grand prize of the World Press Photo photo contest in the Science and Technology category. The pictures gained fame abroad, but in our country they were practically not published.
"Fonim" Nikon and Igor Mikhailov and Victoria Ivleva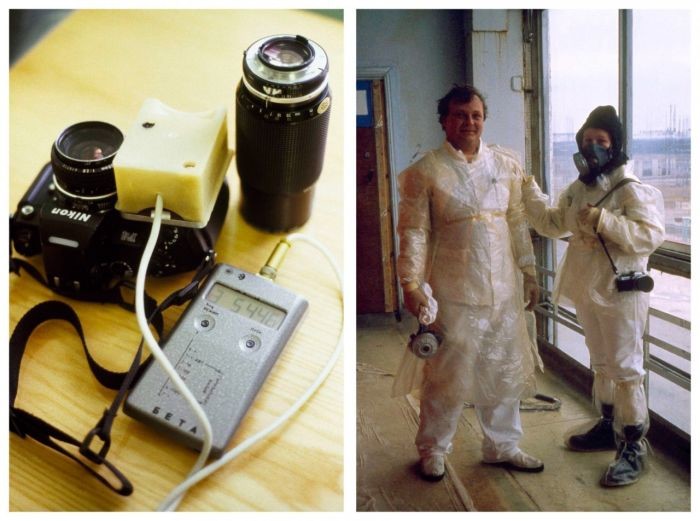 Left: My "fumbled" Nikon. We wiped it for a long time. Pure medical alcohol had to be used as an "mop"; nothing else helped.
Right: Igor Mikhailov and Victoria Ivleva after going to the Central Reactor Hall of the fourth reactor.
Turbine in the engine room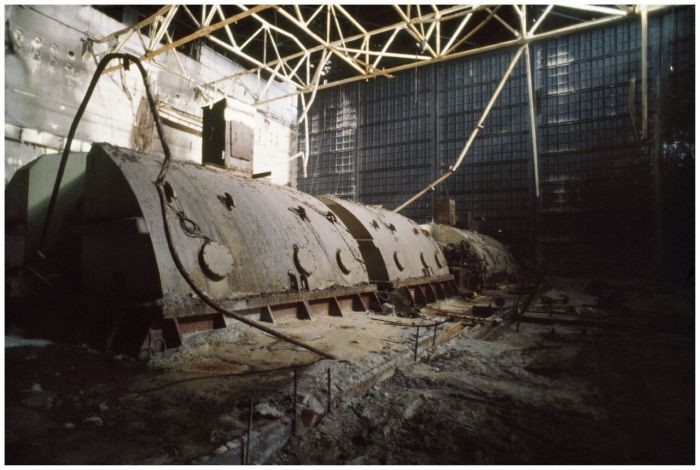 Dosimetrist Yuri Kobzar on the approach to the stairs leading to the central reactor hall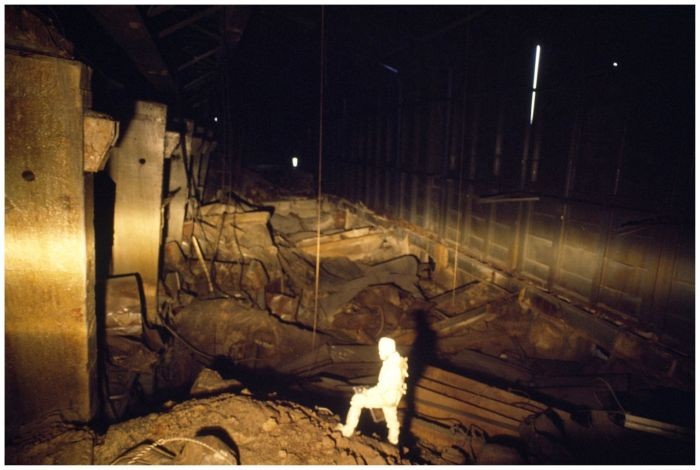 Many people think that Yura glows from radiation - this is not so. Just on top of a white suit, he also wears a special plastic one. The feeling of glow comes from a very strong spotlights, which the guys installed themselves, so as not to work in complete darkness.
Pipelines in the engine room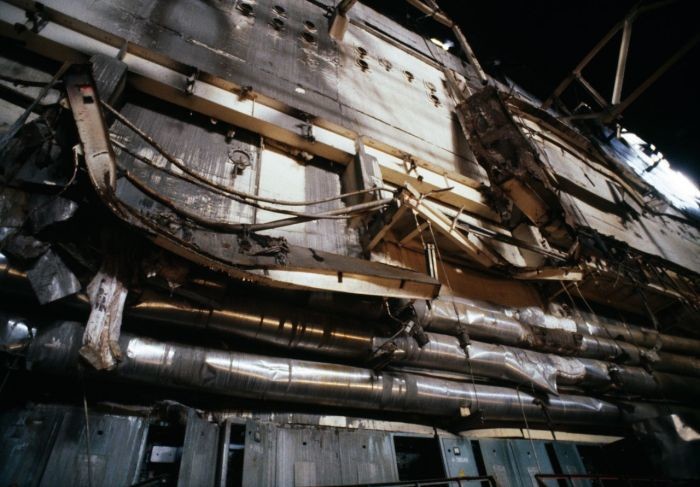 Machine room of the 4th block. Light rays came from holes in the sarcophagus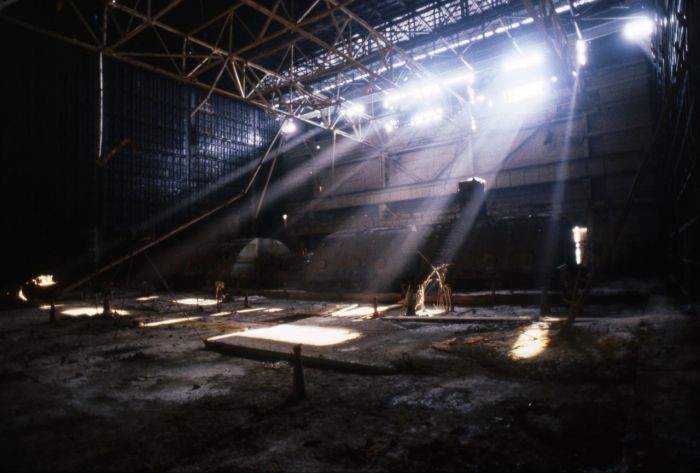 4th control panel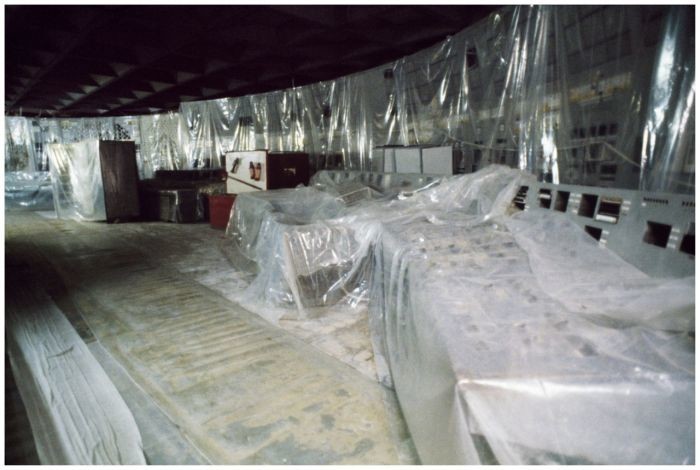 Dosimetrists Igor Mikhailov and Yuri Kobzar walk the corridors of the station inside the fourth block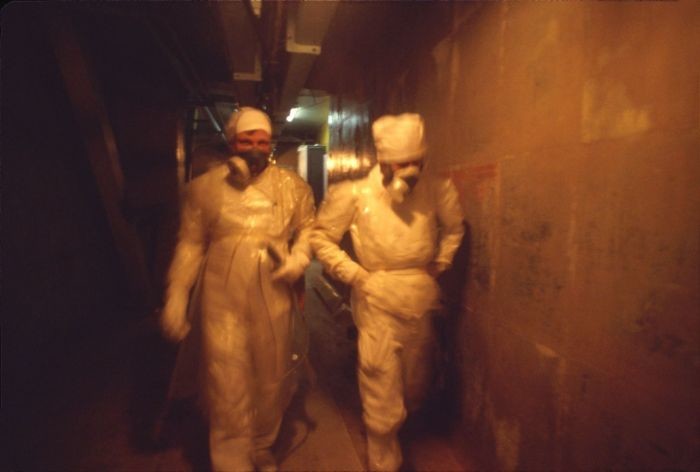 Dosimetrist Igor Mikhailov in the central reactor hall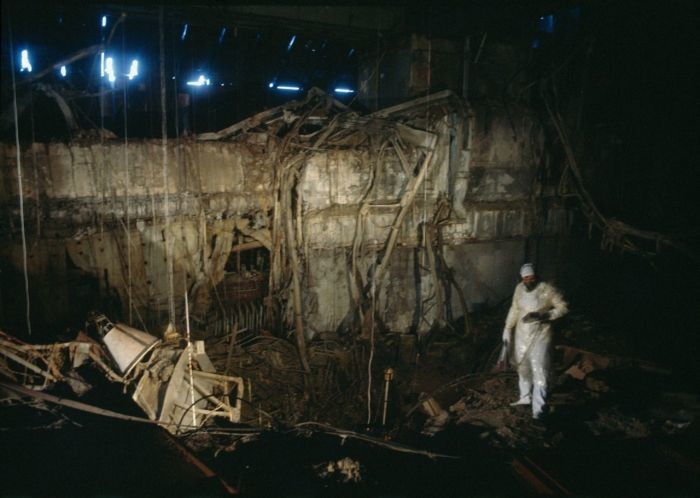 The "branch" going from Mikhailov's feet from left to right is part of the "Elena" who stood on the priest, as everyone called the reactor lid
White foam "RADEZ" - radiation deactivator, which all station employees had to wash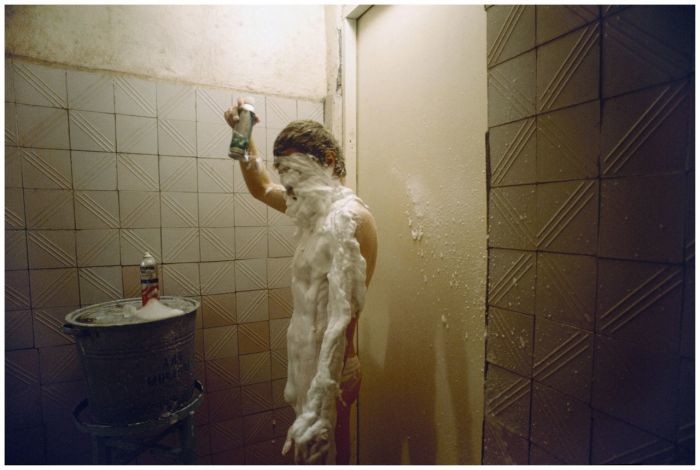 All employees of the station, and especially the 4th unit, were required to undergo a special radiation test when leaving work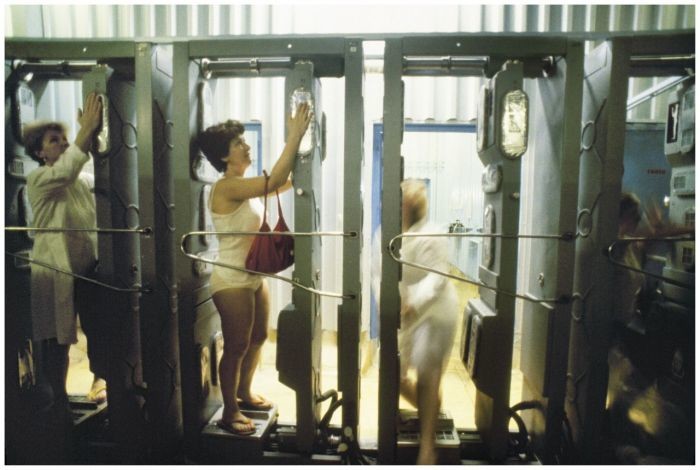 If the employee was not "clean" enough, a red signal came on and the turnstile did not work. Then it was necessary to come back and wash again in the shower, applying RADEZ.
Still life from Soviet times, shot in the vicinity of the station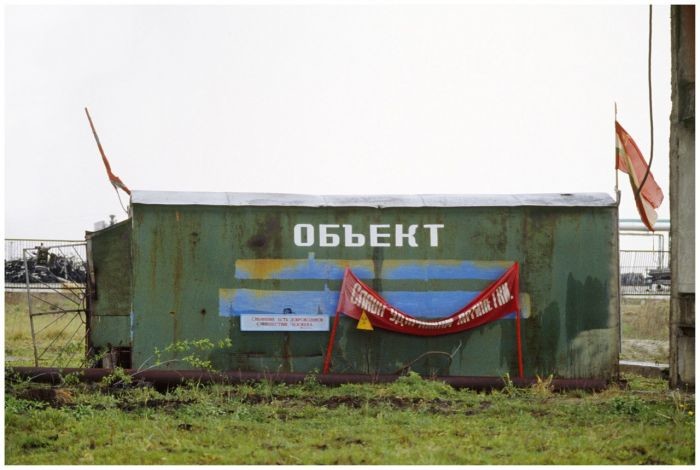 Measurement of the level of radiation in the town of Chernobyl, where employees of the Integrated Expedition of the Kurchatov Institute lived after the accident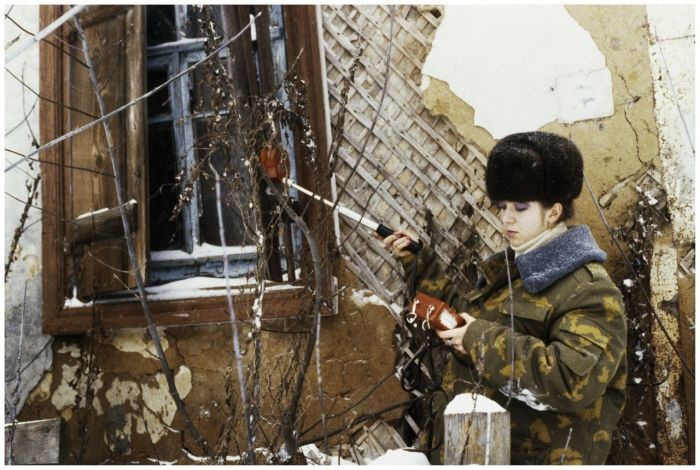 An abandoned pond with a view of the ferris wheel, which will never work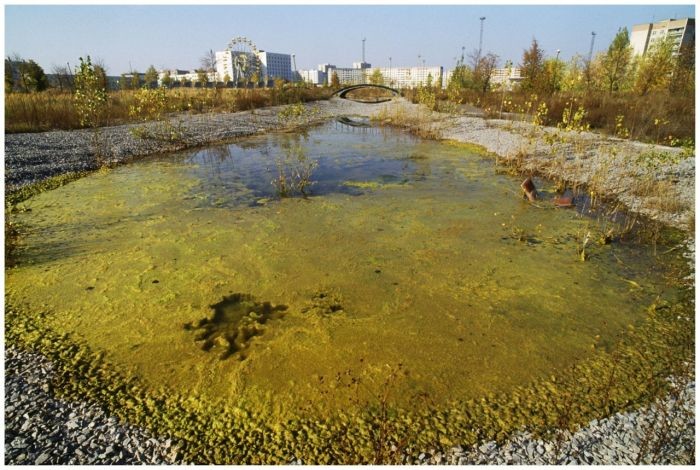 The color of the pond speaks only of duckweed and has nothing to do with radiation.
Kindergarten in the city of Pripyat and Lenin in the abandoned kindergarten of Pripyat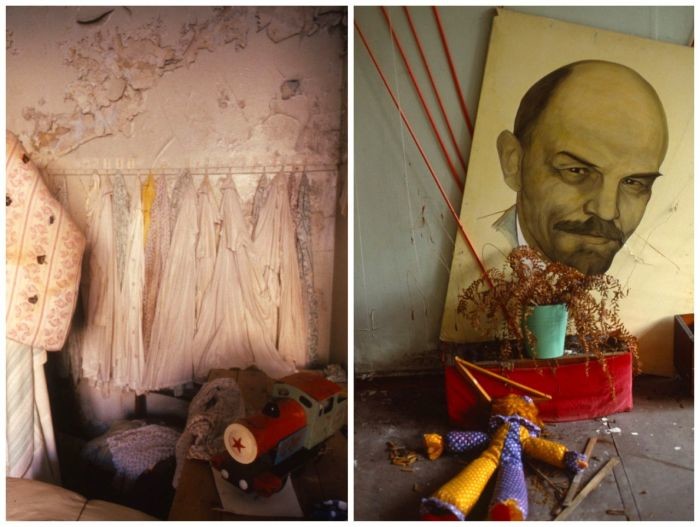 Left: A kindergarten in the city of Pripyat, from which all residents were evacuated.
Right: Lenin, who has now settled forever in an abandoned kindergarten in the city of Pripyat.
Bedroom in kindergarten in Pripyat