Comparative Anatomy of Pistols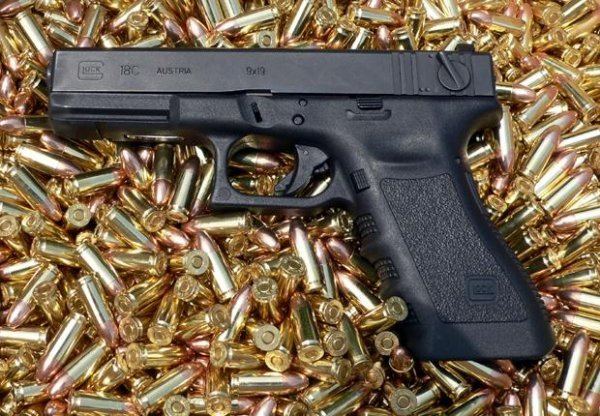 All guns are less similar to each other.
The gun consists of the following components:
frame,
trunk,
aim,
gate,
USM (trigger),
return mechanism
bolt lock
gun shop.
The frame is connected to the pistol grip and trigger guard. This is the fastening part that unites and makes the details and the mechanism one whole.
The shop fixer with a spring is attached to the frame (this keeps the magazine from falling out).
The barrel is fixed with a frame stand (it is fixed with a cross pin). At the muzzle of the trunk is the base of the front sight, and the front sight itself, which is attached with a screw. With the help of the fastening screw, you can change its height.
The sight consists of a base (fastened to the frame with a rivet) and a rear sight (fastened with a fastening screw). The rear sight is as mobile as a fly; it can be moved left / right with the aid of the fastening screw. After moving to the desired position, the rear sight and the front sight are fixed with the same screw (so that they do not "descend" while shooting).
The bolt is responsible for bringing the trigger into combat position (platoon) and locks the barrel bore, as well as for sending / removing the cartridge from the magazine to the chamber and from the chamber.
In the shutter distinguish such parts:
skeleton with rammer;
drummer with a spring (during a shot, hits the cartridge primer);
spring ejector (removes cartridge case from the chamber).
A drummer is a rod on which a breaker spring is attached, which leads the drummer inside the gate.
USM (trigger mechanism) consists of:
the trigger (with the axle),
combat spring,
trigger,
trigger pull
whispered
fuse.
This mechanism works in the following order. The sear is intended for fixing the trigger in combat and safety positions. The trigger using the trigger pull shifts the sear when pressed (unlocks the trigger). The trigger brings the drummer to work. The disconnector triggering trigger eliminates accidental operation when the mechanism is incomplete in the combat position. War spring connected to the trigger. The limit screw adjusts the trigger stroke.
The spring of the trigger returns the hook to its original position after pressing.
Spring trigger pull shifts the trigger to the top.
The flap fixes the hook and its springs, as well as the trigger pull from the fallout. Attached to the frame with a mounting screw.
The fuse limits the bottom of the sear and thereby prevents the spontaneous movement of the trigger.
The reset mechanism returns the shutter to its original position.
The shutter closure limits the movement of the shutter to the rear.
A pistol store is a part for placing ammunition.
Some pistols have on the handle lining of wood, rubber or composite materials, they are designed to more easily hold the weapon and prevent it from slipping when firing. Covers are called "cheeks".