Our closest neighbor is the Moon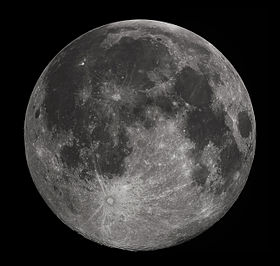 The moon is a natural satellite of the Earth. The planet's closest satellite to the Sun, since there are no satellites near the planets, Mercury and Venus nearest to the Sun.
The second brightest object on the earth's firmament after the Sun and the fifth largest natural satellite of the planet of the solar system.
The average distance between the centers of the Earth and the Moon is 384,467 km (0.002 57 AU, ~ 30 diameters of the Earth). The apparent magnitude of the full moon in the sky is 12.71m.
The illumination created by the full Moon near the surface of the Earth in clear weather is 0.25 - 1 lux.
The moon is the only astronomical object outside the Earth, which man visited.