Parachute braid patterns for knife / ax handle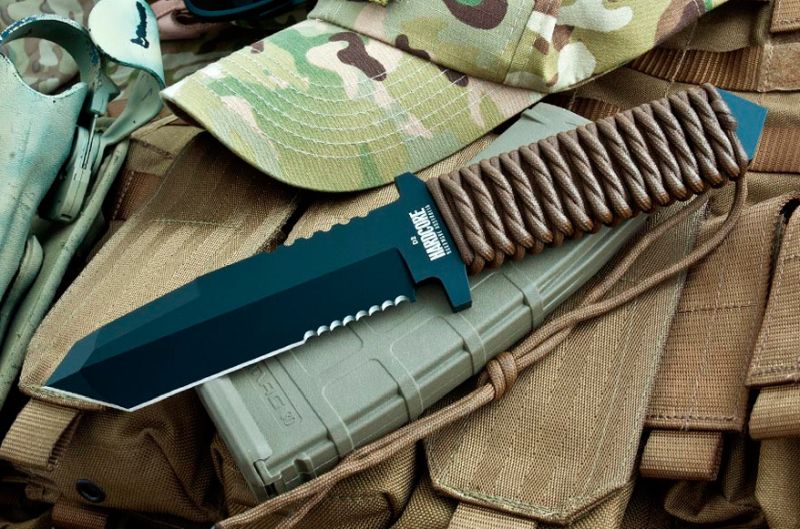 Paracord (English Parachute cord, paracord, for type 3 - 550 cord) - a lightweight polymer cable made of nylon, originally used in parachute slings. Paracord can be used for many other purposes, both by the military and civilians.
The shell of the paracord is woven from many interwoven fibers, which makes it relatively smooth. A paracord made entirely of nylon is quite flexible.
Parachute Industry Association technical standards for parachute production. US Army Standard MIL-C-5040H allows the manufacture of parachute cord only from nylon. Similar types of cables can be made from other materials, such as polyester.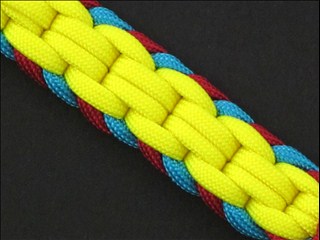 A paracord bracelet, or as it is also called, a survival bracelet is not only a pretty stylish accessory, but it can also help save a life if you are in an emergency.
In anticipation of the end of the world In the days of gadgetomania and geeks, many people are increasingly paying attention not only to their appearance and unique style, but also to the usefulness and functionality of the things used. Now you don't really surprise anyone with a beautiful and stylish little thing, but if it has a hidden and useful quality at the same time, this may already interest many.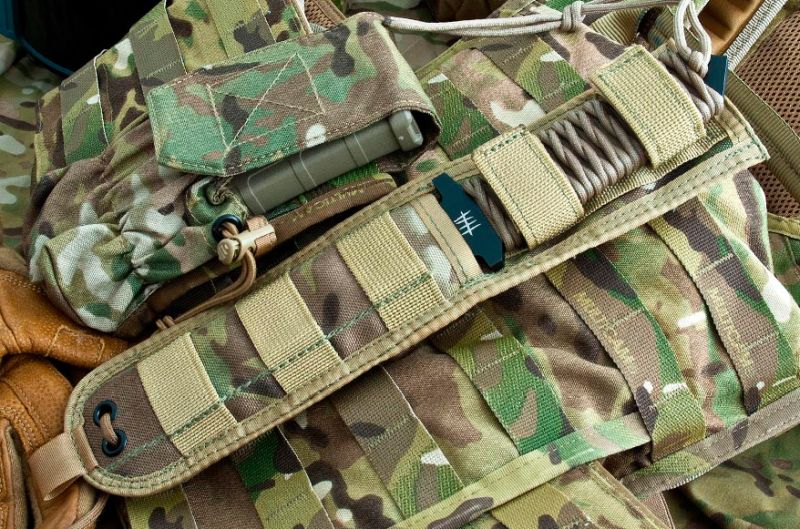 Paracord is a nylon cable, consisting of several cores, braided by a sheath. Pretty smooth, flexible lightweight and durable cable. Due to the large number of interwoven fibers, it can withstand about 200 kg. weight (meaning 550 cord). Initially used by military paratroopers in the form of slings (with the possibility of subsequent use after landing) and astronauts, now it is used to the full by lovers of tourism and outdoor activities. Read more about the wiki paracord itself.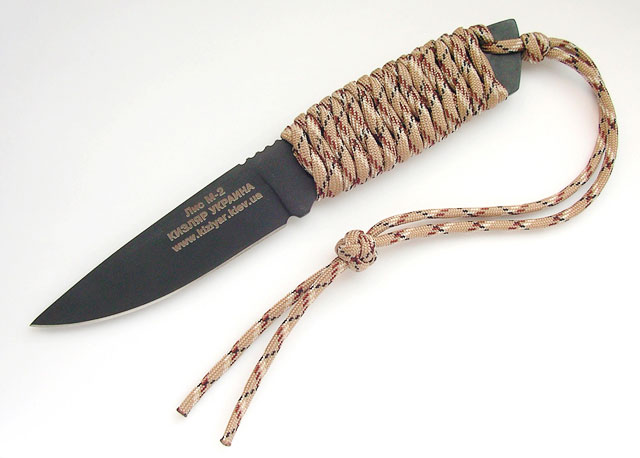 The value of the bracelet for survival is that it easily dissolves into a solid cable 3-5 meters long and can be used to bandage wounds, organize huts, tie up anything, make traps, camping washbasins, etc. what is enough for your imagination and skills.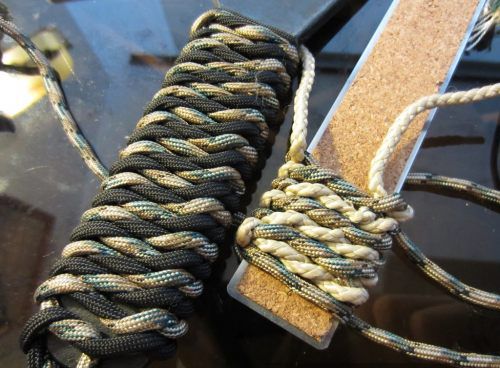 On the Internet there are many instructions for weaving all kinds of paracord products, in addition there are many finished products on sale, you choose.
Links to manufacturing instructions and the community
marine nodes
animated / video knitting instructions, etc.
knitting instructions, etc.
instructions for weaving "classic" lanyards
excellent weaving tool "turk head" of any size
instructions for making a variety of braids, etc.
making a cord from genuine leather
handle braid with cord (as on Strider)
an interesting way to braid the handle with leather
methods of tying shoelaces on shoes
free download the book by nodes (English)
Russian-language weaving forum
Paracord and paracord weaving. Lanyards, key chains, bracelets for survival
Paracord. From Wikipedia, the free encyclopedia