Tips for taking a portrait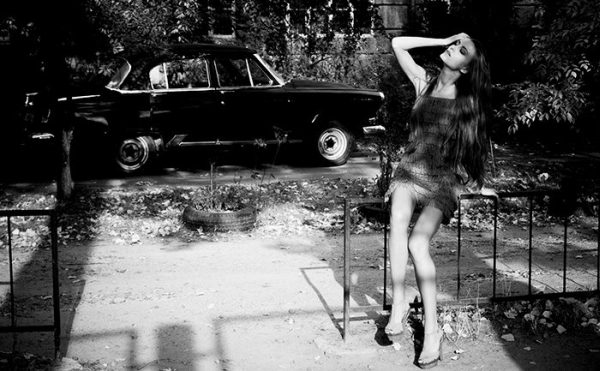 Every self-respecting photographer should certainly be able to shoot a portrait.
After all, art is art, but any work must be profitable. Therefore, if you are engaged in commercial photography, you must do everything possible and impossible to ensure that the customer is satisfied with your work. And since, often, people do not like the way they appear in the photographs, your task is to make the client enjoy the work as much as possible. Well, I think, with a lyrical digression, you can end it and go directly to practical advice on how to photograph a portrait.
To make a good portrait you need two things: some technical skills (about 20% of success), creative flight of fantasies (the remaining 80% of success). With the second, I can't help you, but I'm happy to help with the first.
Council number 1 - preparation. For any shooting, especially portrait you need to get ready. Therefore, think in advance where you want to shoot: on the street or in a photo studio. Discuss the desired shooting concept with the model. For your part, look at interesting light schemes if you are shooting in a studio or interesting poses for a model.
Council number 2 - communicate with the model. Your task as a photographer is to create the most comfortable working conditions for your model. Communicate with her, tell funny stories from life. Do not forget to praise the model so that she feels relaxed and at ease.
Tip number 3 - when shooting, use natural light. And to add depth to the image, use the reflector.
Tip # 4 - focus on the model. A model can be visually identified in three ways: depth of field (to achieve a smoothly blurred background), light or contrast.
Tip number 5 - the point of shooting. So that the people in the photos do not look like alien monsters with unrealistically huge heads or long legs, choose the correct shooting point. If this is a shoulder portrait - hold the camera at head level, if at full height - then the camera should be at the waist level.