All you need to know is who is going to buy the ring. Do not let the jeweler deceive yourself!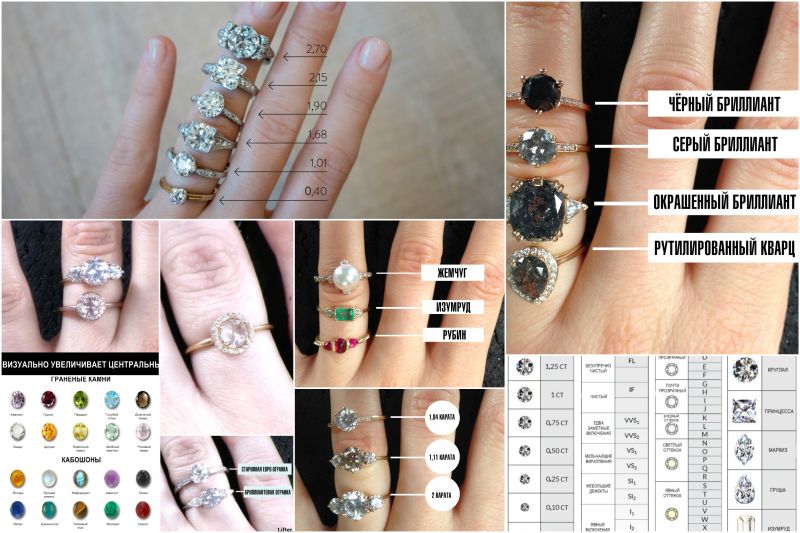 A diamond (from French brillant - brilliant, sparkling) is a diamond, which, through processing, is given a special shape that maximizes its natural brilliance. The diamonds are evaluated according to the "4 C" system: cut , clarity , color and carat , which allows to determine how close the stone is to perfection.
The main thing in the evaluation of the faceting of a stone is its quality: how many facets are geometrically accurate and proportional. The ideal cut is encoded by the letter "A", then in descending order of quality. Purity is the most significant indicator of the quality of diamonds: it is expressed in the presence or absence of stone defects or foreign inclusions. The perfect diamond, without flaws, is called a diamond of pure water. In color, diamonds are divided into traditional (colorless and all shades of yellow) and fantasy (pink, blue, blue, green). The mass of diamonds is measured in carats (1 carat is 0.2 grams).
Natural stones - white sapphire, white topaz, quartz (rock crystal), white beryl, white zircon.
Artificial stones - fianite (cubic stabilized zirconia), carborundum (moissanite), lithium niobate, gadolinium-gallium garnet, spinel, strontium titanate.
Here are tips on how to choose the right ring, ring with a diamond (or other precious stone).
Understand which particular diamond you need.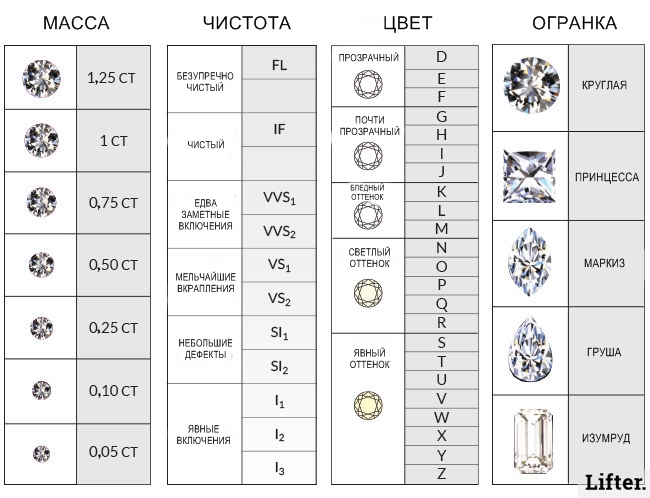 Remember 4 basic parameters: mass (in carats), purity, color and cut.
Understand how stones of different sizes look on the finger.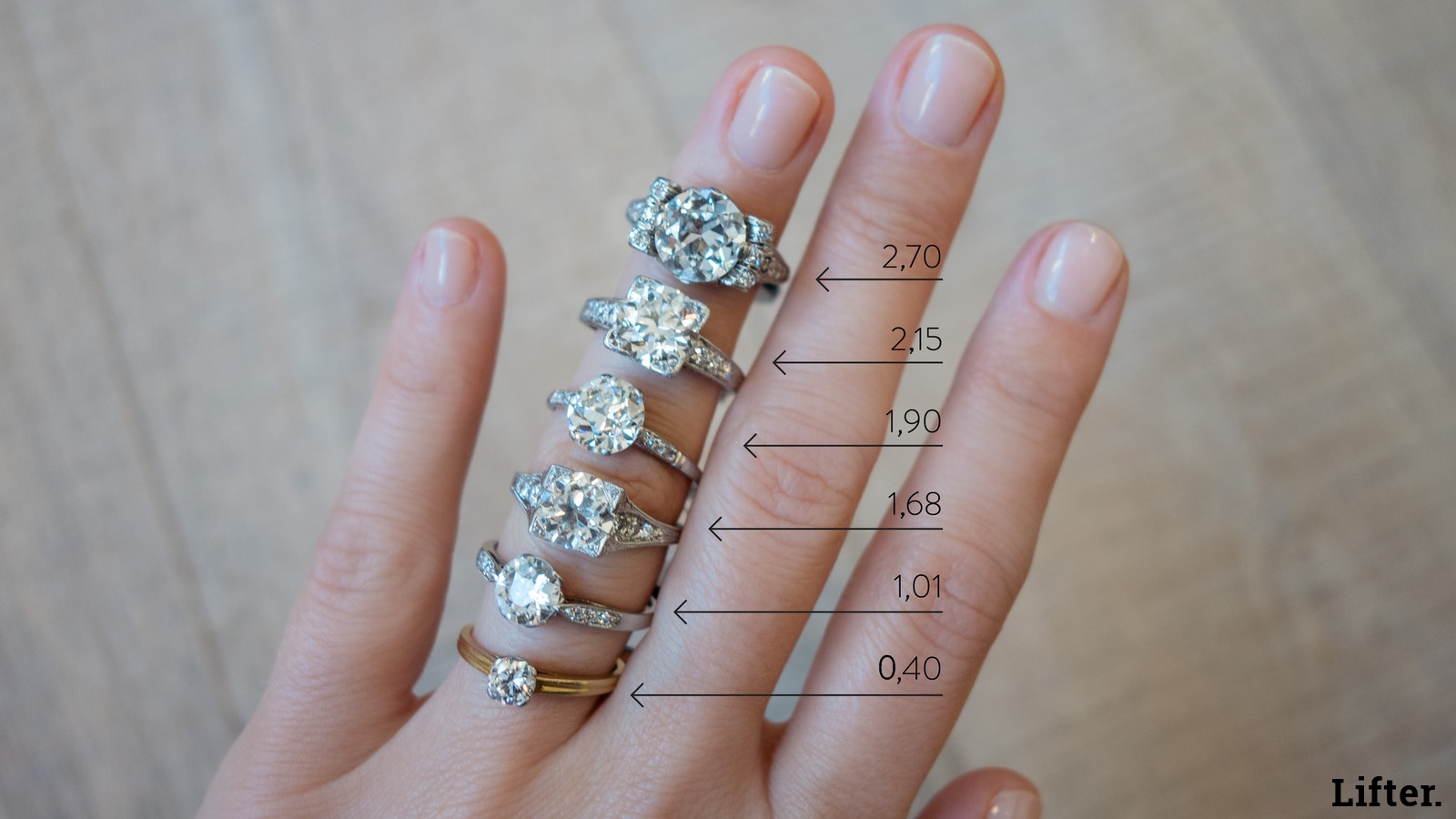 Here is the weight of diamonds in carats. Do you want something more elegant? Take a smaller diamond (say 0.40 carats).
Between diamonds in 1 car and 2 car - a huge difference.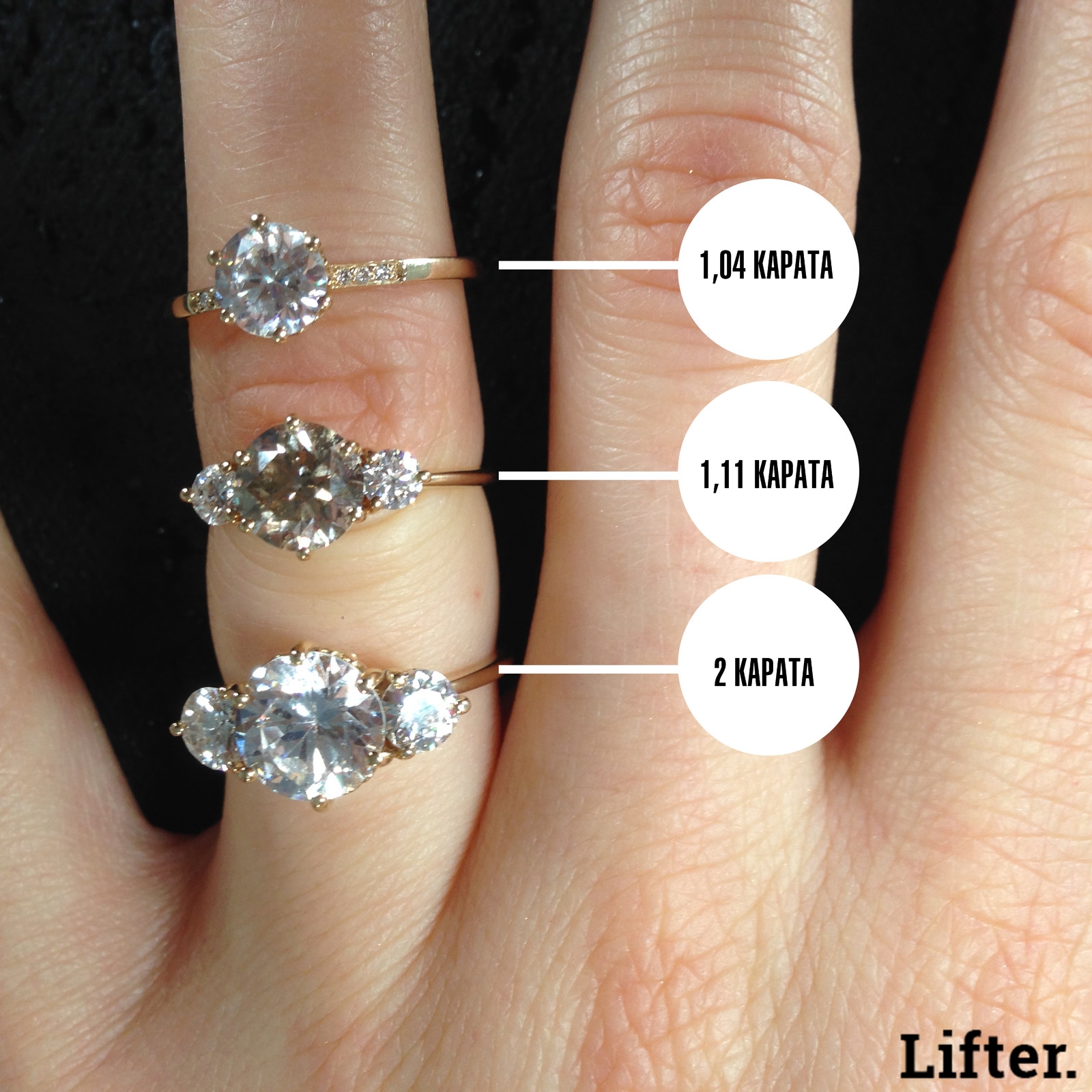 If it seems too big to you, you can choose something in the middle.
Understand the shapes of diamonds and stones.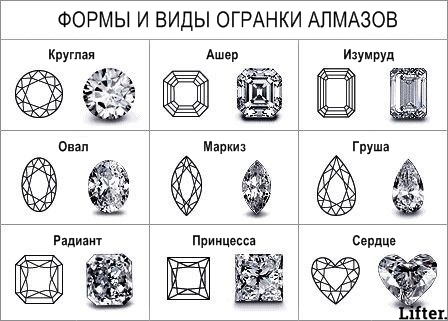 Always imagined a diamond in the shape of a radiant? And how do you asher?
Decide what is more important for you: color or shine.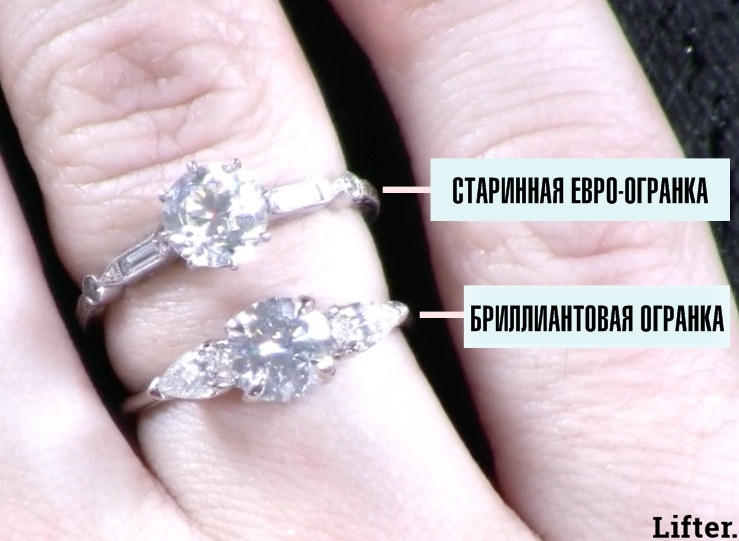 Both round diamond and old European cuts have 57 or 58 faces, but it is the arrangement of the faces that gives the stone a unique look. While in the old days diamonds were cut to emphasize color, modern diamond cut is designed to highlight brilliance.
Here are the two cut diamonds close-up: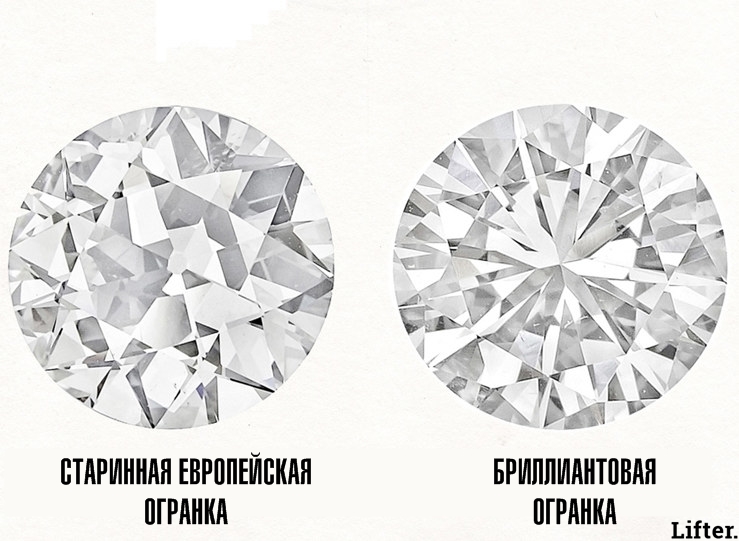 Diamond cutting creates a lot of faces from the top and bottom of the stone, due to which it reflects and refracts many rays of light. Such a diamond has a shape familiar to all, pointed downwards.
If you want to buy a large stone cheaper, pay attention to the cut with a rose.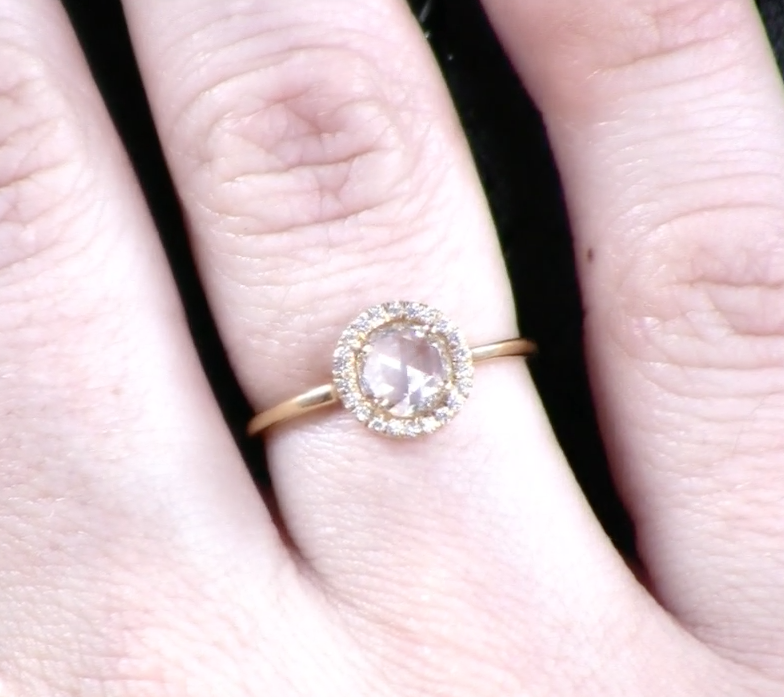 Remember, we said that the diamond cut is sharpened downwards? So, the cut with a rose has a flat bottom, which means that the stone looks large, but it weighs much less. Accordingly, the price is lower.
Here's how the rose cut looks in comparison with the ancient and brilliant cut: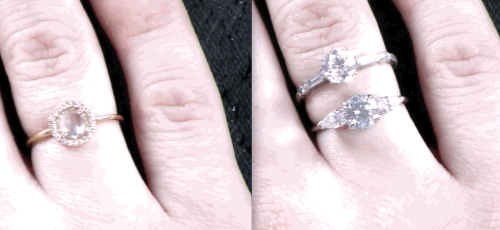 The cut with a rose is slightly transparent, which gives a special elegance. It gorgeously catches light, and is thinner and gentler than other cuts.
Do you want something unique? You will like gray diamonds!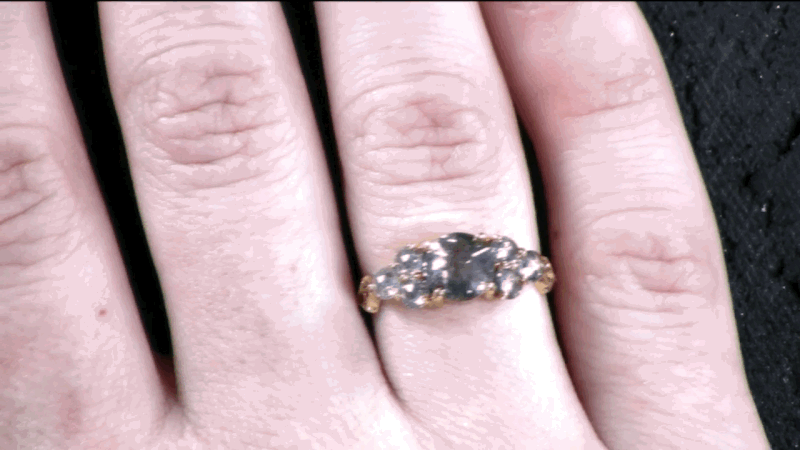 Also called "diamonds with inclusions," they are not highly valued in the diamond industry and therefore are significantly cheaper. But they are flickering, textured, natural and magical!
If you like gray diamonds, but do not have enough money, take rutile quartz.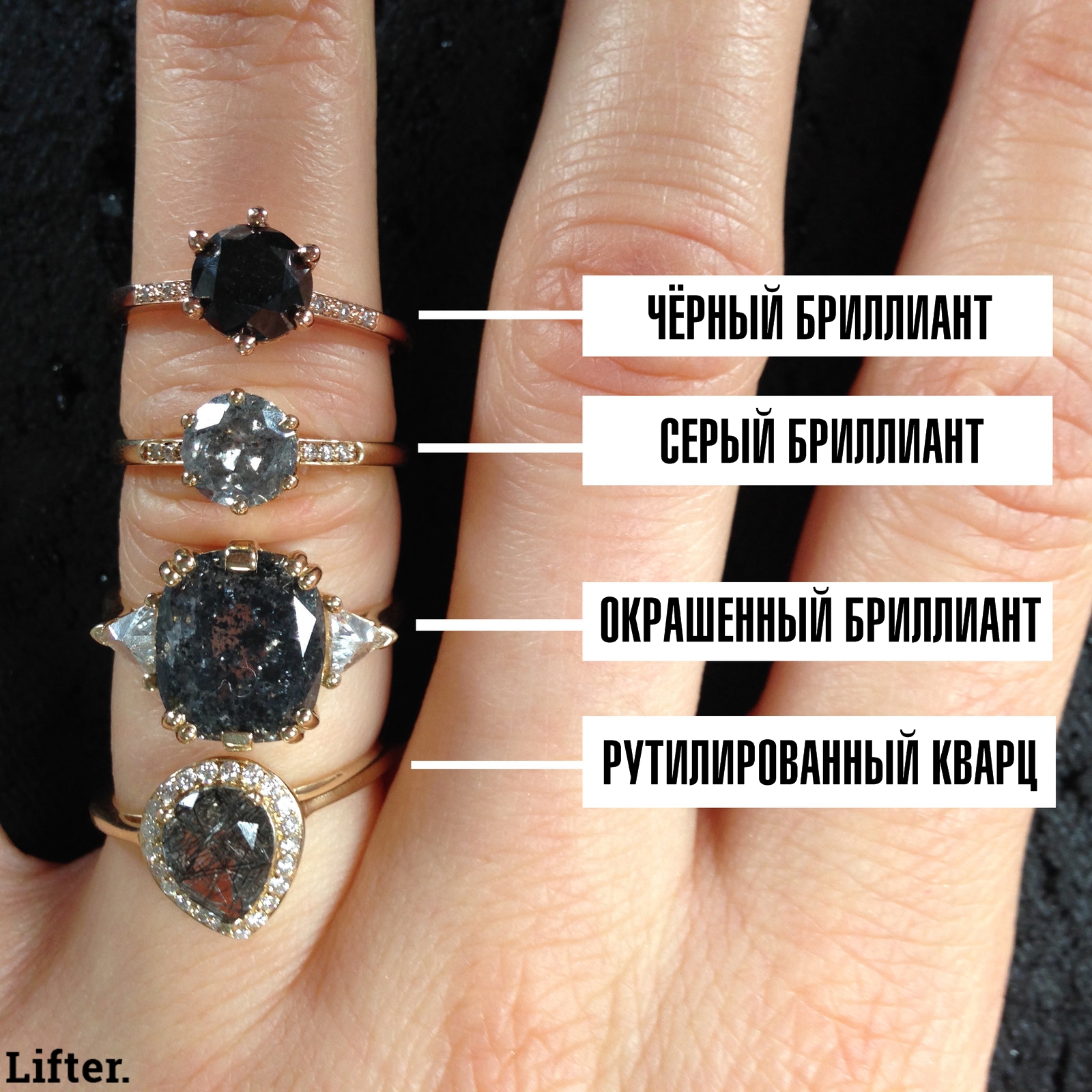 Rutile quartz (pictured above) contains the crystals of black tourmaline, which gives it a resemblance to a gray diamond. Since quartz is a semi-precious stone, it will cost you much cheaper than a diamond. Black diamonds are also cheaper than white diamonds, because they contain "inclusions".
If you dreamed of a pink diamond, you will like morganite.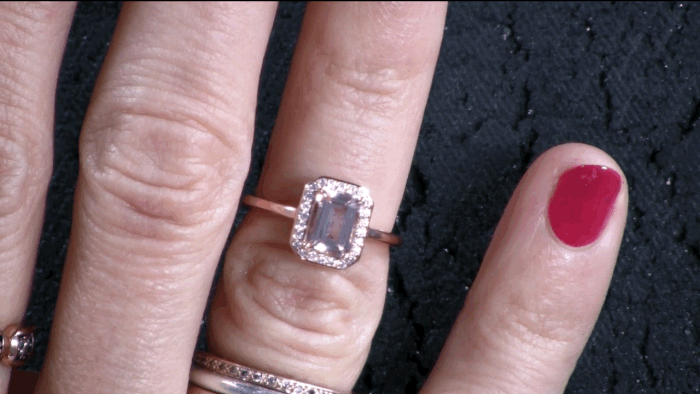 Pink diamonds are very expensive because of extreme rarity, so an excellent substitute can be a morganite. Morganite is a kind of beryl (like the emerald), which is distinguished by its sparkling brilliance. To emphasize the color, we recommend that you fix the stone in pink gold.
If you do not like diamonds, there are plenty of alternatives.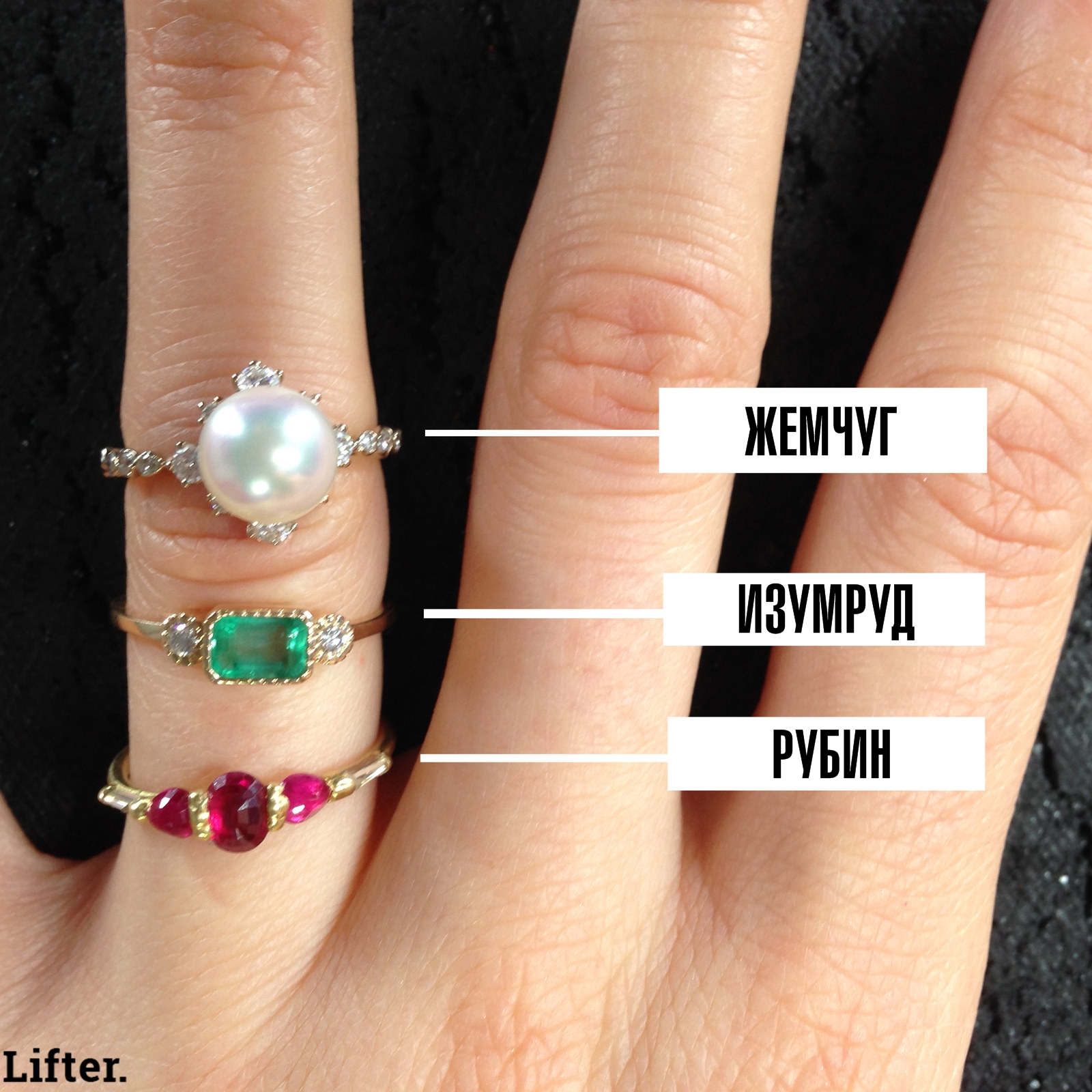 Please note that pearls and opals are not suitable for daily wear. If you are going on a hike, it is best to leave this ring at home.
Learn to choose the perfect stone.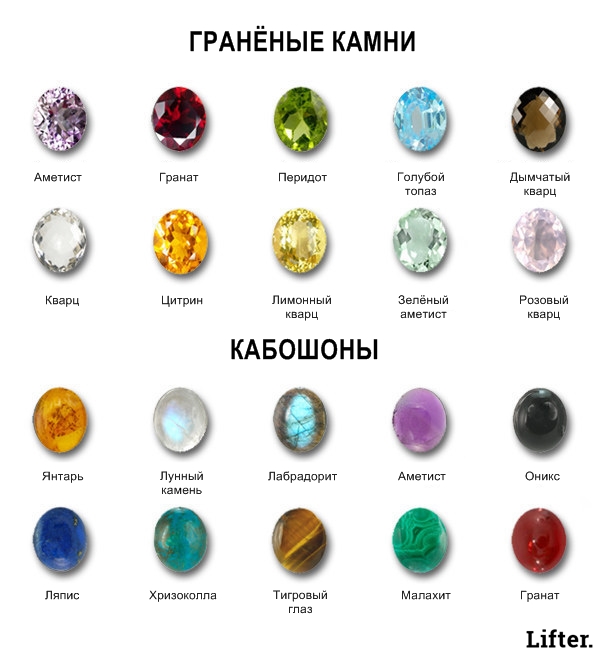 For precious stones (emeralds, sapphires, rubies), there is a scale for assessing purity and saturation. The quality of the stone is determined by this scale.
If you want a chic ring for a reasonable price, take a halo.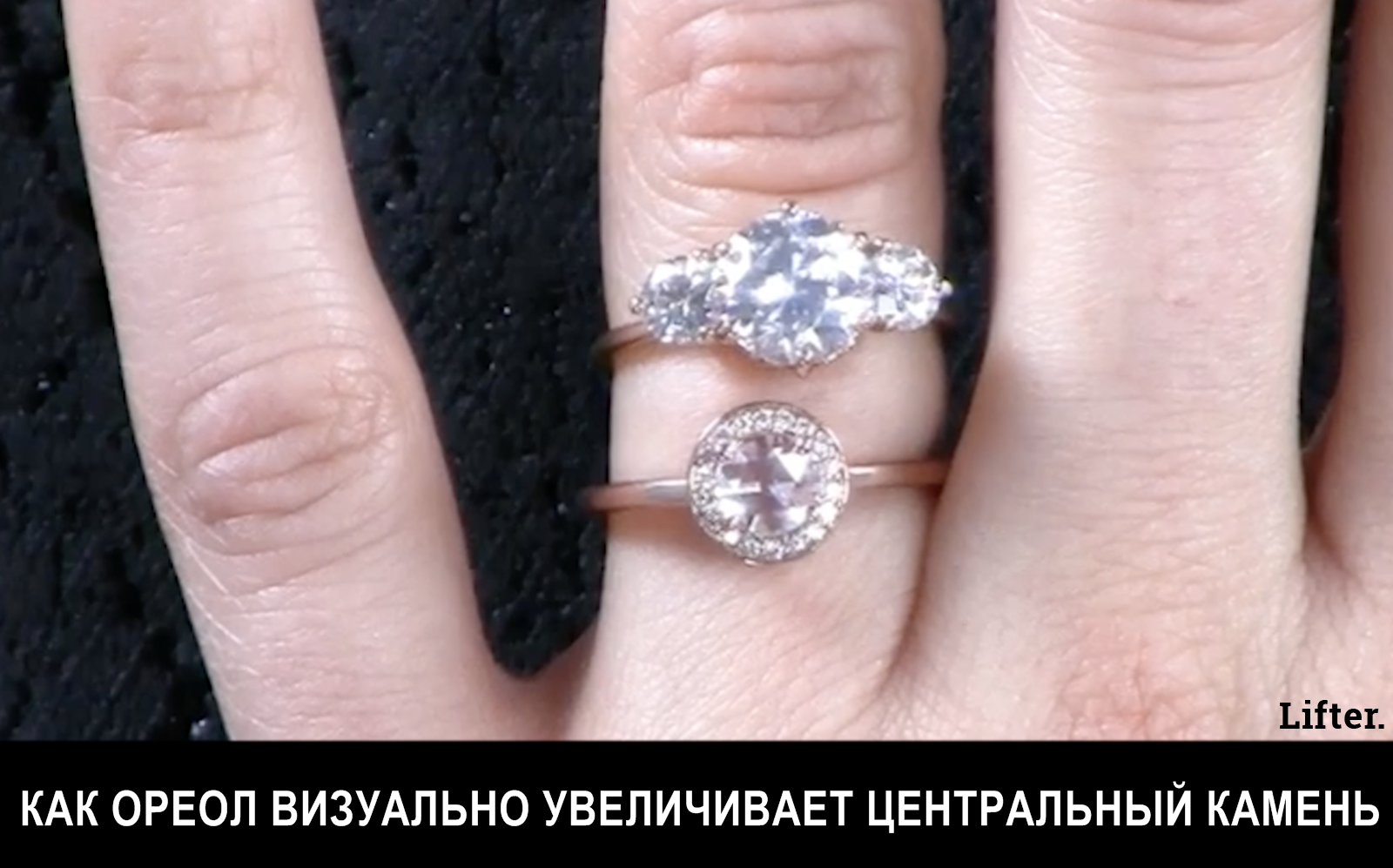 Halo is the fringing of tiny diamonds around the central stone. Having saved on the central stone, you can compensate for this with a halo.
An example in the photo above: a stone of about 1 carat (with a halo) looks the same size as a much more expensive 2-carat stone. In addition, a halo is an excellent way to give shine when cutting with a rose.
Compare different samples of gold to find the perfect color.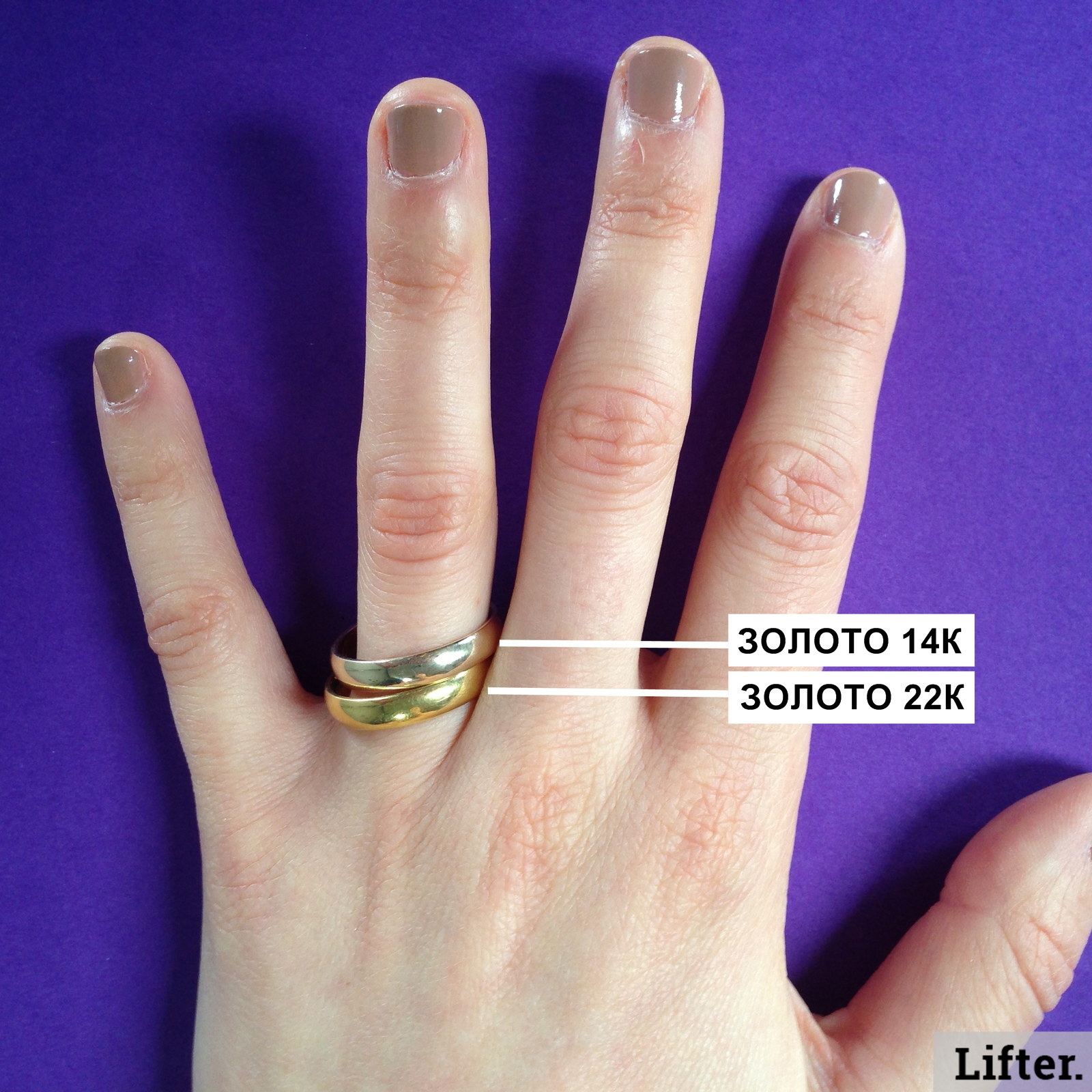 The number before the letter K indicates the actual percentage of gold content in the alloy. The more carats, the brighter the yellowness and the softer the metal. Therefore, if you are buying high-grade gold, it is better to make the ring thicker.
Via lifter.com.ua & wiki