How to make a torch of pine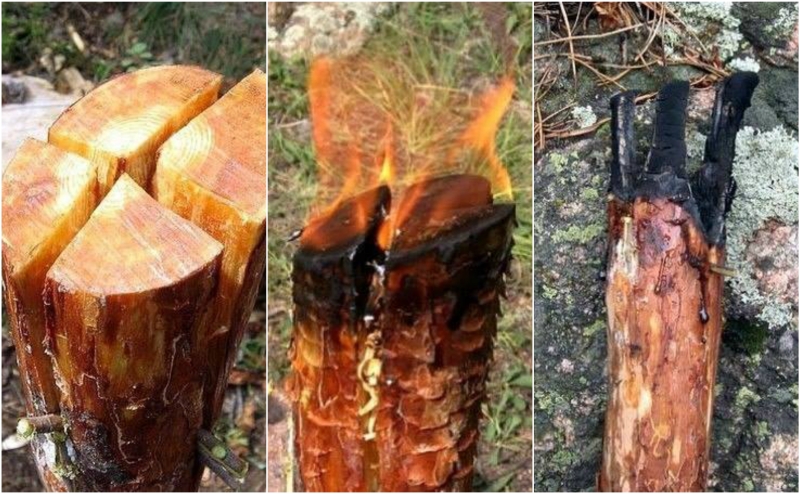 A torch is a type of lamp that shines intensely, for a long time (up to one and a half hours) and in any weather.
Consider one of the easiest ways to make a torch of pine.
Cut down a pine branch at the base.

The end of the branch is divided into 4 sections.

Insert small twigs into the cracks formed in order to maximize them. This will allow the tinder to be fixed in the gaps, as well as to ensure the supply of oxygen to the tinder.

From the outside of the torch do serifs, which will allow it to inflame faster.

Fill the flare with pine chips.

It is desirable that the number of chips in the cracks was more than shown in the photos.

We set fire to the torch and let it flare up, protecting it from the wind.

The burning torch will not stop neither rain nor wind ...

It burns for about 1-1.5 hours. This will be enough to equip a temporary home or provide first aid.