Infographics for possible traps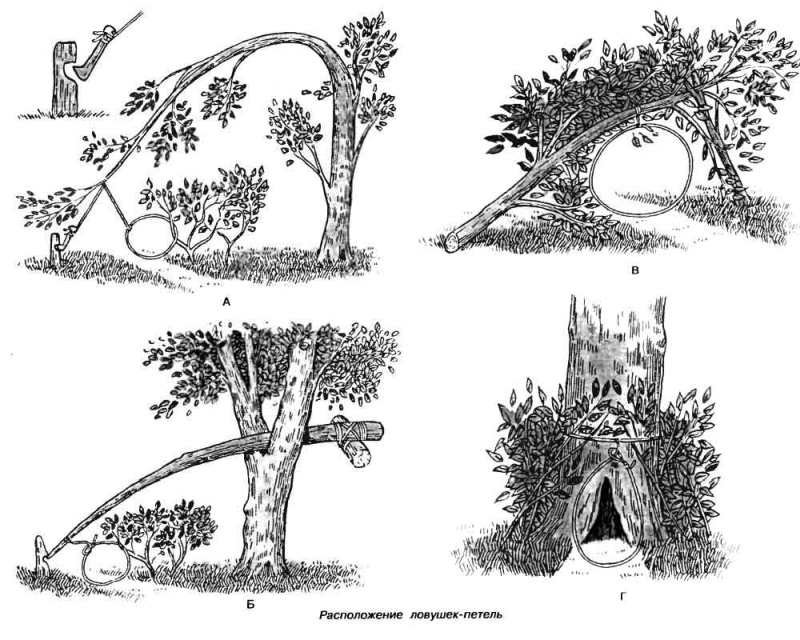 A trap is a technical device for killing or catching a victim. As a victim can act a man, an animal. When creating (installing) traps take into account the customs, lifestyle and habits of the victim.
For catching game, shoes, wreaths, gates, ladies, traps, luggage, cages, crocks, filly, buckets, decks, caps, koshas, ​​hooks, bodies, kulemy, mouse and rat-trap, lanes, padins, mouths, weights, pestles , Hinges, dies, leggings, pruzhki or girths, saks, samolovy, samostly, clamps, snares, syllables, stools, stupas, tenets, darts, cherkany, tents, pits,
For example, a raccoon trap is used, or " raccoon trap " is a special device for catching raccoons. It is a cage with a slammed door and bait inside. In many countries, the device is prohibited, since it poses a danger to domestic animals.
Traps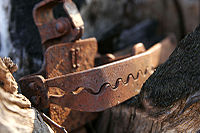 Hare trap
Trap (Turkic kapkan) is a device for trapping animals, consisting of one or more springs, arcs (claws), grabbing the neck or paw of the beast and the plate, which causes the trap to act when pressed. The principal feature of the trap design is the inability to move apart the arcs of the triggered device by applying the force directly to them (the opening is blocked), otherwise a large beast, for example, a bear, could easily be freed; To release the victim and bring the trap into the cocked state, it is necessary to additionally influence the cocking mechanism, sometimes with the help of a special lever. To retain the trap with the captured animal in place, a cable or chain is used.
The force of compression of the claw leads to the dissection of the skin, damage to the tendons, as well as dislocation of the joints, fracture of the bones and even tearing off the limb as a result of the animal's attempts to free itself. The captured animal dies within days from the received traumas, a pain and - in a cold season - frostbite.
The law in many countries either completely prohibits the installation of traps, or obliges the owners to check them every 24 hours. The use of traps is allowed, in particular, in Russia, Canada, Ukraine and the USA.
Traps on birds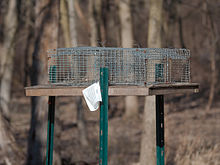 Bird Trap
For catching warblers, Westerners, traps, lancets, ponts, self-necks, hiding places, etc., are used.
Birds of prey are caught in bell-shaped nets, kutneys, tours, etc.
A popular trap for birds is the bait of individuals of the same species.
To hunt grouse, black grouse and grouse use a pony and jump (silk on birds).
Via Last Day Club & wiki