Recipes for earnings: online skirt store, landscaping of walls and a maze of fear
Organizing your company, any entrepreneur wants to invest a minimum, but get the most. As the experience of the readers of the newspaper "Facts" shows, it is quite possible to create a business worth several million from a penny goods. The main thing is to understand that even the goods are not important, but how many buyers it will be able to sell. All as in the stories of billionaires, selling gum or drinks from powder. So first of all you need to find a promising product or service.
Are accepted for publication of an application for placing your ideas!
"We bring plastic boxes to the client, he fills them, moves them, and then calls the firm to take the boxes"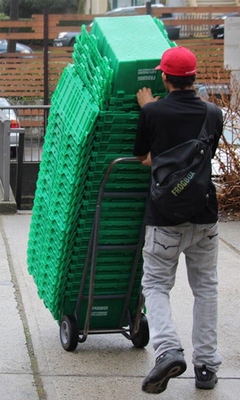 "Hello, FACTS." Write your reader from Canada Paul Bergoyne. Our family comes from Ukraine, therefore, although we have lived in Canada for many years, we never forget our roots and love our distant homeland very much. Almost all of us are engaged in the family business that my uncle Doug Bergoyne created. I believe that his ingenuity and entrepreneurial talent will serve as an example for Ukrainian businessmen. Uncle came up with an original way, like on a penny goods, plastic boxes, to earn millions. Yes, yes, on simple boxes for relocations you can make a serious business.
So, lived in Vancouver, Doug Bergoyne - an ordinary immigrant guy who dreamed of getting out into people. But on what can you earn, if all the niches are already occupied? The idea arose during the move, when you needed boxes for things. The arc just dawned: his firm would specialize in boxes. And plastic, reusable. And they will not be sold, but rented - for the time of moving.
Business turned quickly. Boxes of Doug went to cheer. Today our company handles plastic containers in batches of 25, 35, 50 or 70 pieces for a period of one day to three weeks (depending on how long it takes to move). The principle of the service is simple: a person orders boxes through a website or by phone. A truck with plastic boxes arrives, unloads. The client himself fills them, moves, and then calls the company, so we took our boxes.
Reusable containers will last a long time. They are convenient to fold one into another, they do not get wet, they do not need to be tied with a rope or wrapped with scotch tape. Boxes are easy to wash (if something is leaking), just transfer them, you can paste on them leaflets with information, for example, with a list of things. And most importantly - containers do not pollute the environment (as opposed to conventional cardboard boxes, which always have to be discarded after use). Moreover, our containers are made from recycled plastic. * Such reusable containers last long, easy to wash and easy to carry
Within a few years, Doug opened more than 20 branches in Canada and the United States. Firms work on a franchise basis: each pays Arc of royalty - 7 percent of gross income per month. And now we think: 20 branches multiplied by 7 percent. This is already a solid income, not a cheap local business. I will say about plans for the future: by 2015 we want to open branches in 150 cities of North America.
Of course, Canada or the United States does not look like Ukraine. But very many Western developments have quickly taken root in the CIS countries - payment terminals, postal machines, storage services ... That is, if you want, you can earn money on almost anything. So take a closer look at the plastic boxes. "
"I created a labyrinth of fear, where a person can experience real horror. The business turned out to be quite profitable "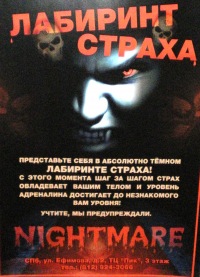 "People need the fear of air," says businessman from Kiev, Igor Lazey. "And on this human weakness you can earn good money." Note: all children adore different horror stories, horror movies and computer games with monsters and vampires. And all because in life they do not have enough adrenaline. Children are surrounded by the care of their parents, they are being watched, they do not take a step to the side, they do not stumble, they do not fall ... Meanwhile, for normal development, a person needs sweet, bitter, pleasant and terrible.
So I had an idea to open the attraction of fear. All 5D cinemas and other technological inventions were immediately swept aside because of the high cost. But remembered the amusement parks with fear rooms. Here it is, our fine variant, economical and at the same time giving free rein to the imagination, I decided and opened a labyrinth of fear where a person can experience a real horror, unexpected and unpredictable.
The business is inexpensive at the start and pretty lucrative. It is necessary to find a room (preferably a basement in the center of the city) - this will take the most money. Further equipping the labyrinth does not require significant costs. In the attraction are used dolls-monsters and if desired (but it is not necessary) are attracted by several people who run around the visitors and ... tickle them with a feather. The music, the croaking of crows and the roar of chains also create an atmosphere of fear. In principle, nothing complicated, so the cost of tickets should be low - only 10-15 hryvnia. The profit depends on the number of visitors. The more of them, the richer you are. Be sure to complete all the documents, do not try to play Cossacks, robbers with tax, so as not to have future problems. At the initial stage, the income will be 7-15 thousand hryvnia per month, well, and then unwind, open a souvenir shop, something else you will think up ...
You can organize thematic excursions (tickets, of course, should cost more), for example, to Halloween. And you income, and at the same time you will give money to local actors, artists and filmmakers. So act. "
"A year ago opened an online store of lush skirts in the style of the 50's. Demand for them is growing all the time "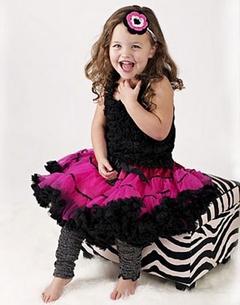 "The idea for business was unexpectedly found on the Internet," writes Olga Pasko from Makeyevka. - I was looking for an outfit for my daughter and accidentally wandered to the site of a shop of lush American skirts. What a beauty! These skirts are now popular all over the world, and we do not find them in the daytime with fire. So, we need to improve the situation. I went through the Internet, I learned the whole story of fashionable skirts. It turns out that they were invented in the US in the 50s of last century. Then such skirts were called poodle skirts. * Lush skirts today are happy to wear even the smallest women of fashion
Fashion for lush skirts returned to America in 2010-2012 due to designer Kendi Lightner. Skirts began to be worn by teenagers and even quite small fashionistas ... And most importantly - skirts began to sew tailor-made tailors. And what makes me worse? Yes, I'm better!
And for a year now I own an online store of lush American skirts and tutu-dresses (from French tutu - ballet tutu). Demand for these beautiful things is growing constantly, and proposals for Ukraine are still very few. Therefore, my business is developing. Skirts and dresses for the store under the order sew dressmakers (I found them too on the Internet - on forums livemaster.ru and on the "VKontakte" network). Dressmakers work in their cities, and finished things are sent directly to customers. Everything works very quickly, without spending on renting premises and courier delivery.
Here are ready-made mechanisms for remote business dealing: in my case, sewing and selling clothes. According to this scheme, you can bake cakes to order, write computer programs, sew shoes ... All successes! "
"In Moscow, I was only two months engaged in fashionable now greening the walls in offices and brought to Kiev 124 thousand hryvnia"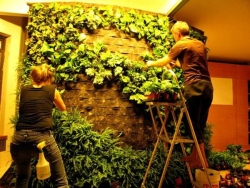 "I want to talk about a new perspective direction in floristry," writes Irina, a florist artist in Kiev. - Now the growing popularity of landscaping of walls in offices, shopping centers, hotels, public places, private homes. So-called phytostenes are ordered in big cities, where there are many shopping and business centers. For example, this autumn I was in Moscow and for two months I managed to earn 500,000 rubles on phytostenes! This is about 124 thousand hryvnia. Although the business started from scratch.
Now about technology. The basis of the wall is the frame, on which the irrigation system in the form of tubes is placed. Also on the frame are fixed boxes with a soil into which plants are planted. To each such drawer is brought a pipe for irrigation. Water is supplied either from a water pipe or from a special container. For the success of the case, it is sufficient to master the wire-frame installation technology, to find suppliers of irrigation systems and to advertise on Internet search engines.
Agree, this is an interesting, simple and environmentally friendly business. And most importantly - very money, because the main customers of phytosten are legal entities. In my opinion, this is a promising direction for already existing flower companies, but perhaps the idea will help someone to start a business and earn their first million. "
"Left in a crisis without work, she created a needlework training center, where both children and adults can do"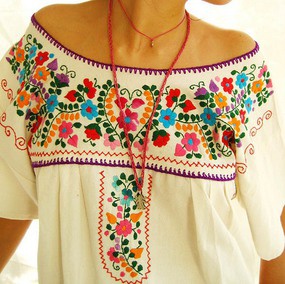 "I've always been a practical person," writes Lviv woman Irena Solasko. - Well, what should be the CFO of a large company? The working day passed unnoticed - documents, figures, meetings, meetings ... And I liked it. Even on maternity leave with tears left, could not imagine myself a housewife. While engaged in a newborn daughter, my company closed, unable to withstand the upheavals of the crisis. And I was completely sad. I realized that everything would have to start from scratch - to look for work, to gain authority again ...
Once I got to an exhibition of a Kiev artist. And I really liked her work from felt. On the opening day, I learned that this masteress holds master classes, teaching all those wishing to felting technique. For the lesson it was necessary to pay 200 hryvnia. For those times the amount is not small, but, it seemed to me, fair, because the participants in the master class were provided with all the materials necessary for the occupation. And I signed up. I not only liked the felting, I thought about my business at this master class. I realized that it is necessary to open a training center where both needlework and adults can learn crafts. I wrote a business plan, calculated everything, found the skilled workers and organized an advertising campaign. In addition, I downloaded from the Internet video lessons, on which I perfected my felting technique. I learned how to make handbags and brooches, beads and covers for mobile phones, toys, shawls, napkins and even holders for beer mugs.
Today I continue to engage in felting and teach this technique in my center of creativity. We can also master decoupage and embroidery. These courses are conducted by two famous Lviv craftswomen. One lesson lasts about two hours. I do not make large groups, a maximum of eight people. Usually classes are held in a neighboring school, where I agreed to rent. Sometimes I invite students home, it gives the master classes a special atmosphere. I have children's groups, whose visits cost 300 UAH per month.
In the near future I plan to expand my business and offer culinary master classes. Judging by the television show, now it's fashionable to be able to cook. So, this can be earned. It remains to find a decent chef and negotiate with a cafe about renting a kitchen.
I deliberately do not write about my incomes. I will only say that everything is fine with me, which is what I wish for you. And yet, organizing your company, you must make all the documents.
"Once he offered a joke to his classmates:" Well, who wants to get married? I can help ... "Everyone wanted it!"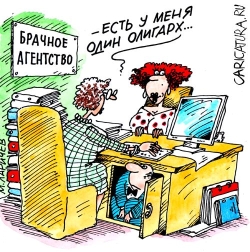 "I want to tell you how the habit of making fun of others made me head of the marriage agency," says Igor Pavlyuk. - The story began four years ago, when I studied in one of the Kharkov universities. At the faculty were mostly girls, and all my classmates dreamed of princes. Naturally, I with a few male classmates chuckled at them. Once I read in the magazine an article about how popular in the West are marriage agencies. There now, supposedly, they do not marry without their matchmakers. Offered in jest to his classmates: "Well, who wants to get married? I can help ... "I did not expect such a stormy reaction: EVERYONE wanted it! Even those who were married. But a little nuance: they wanted an exceptionally well-to-do foreigner. Even promised to repay for mediation. Young ladies persistently besieged me. Directly the hunt was opened. That's when I realized that you can not joke with women.
Where can I find these foreigners? In our city, only Chinese people who trade at Barabashka (the wholesale market in Kharkov - Auth.). On the Internet, after three hours of searching, I found a site where I could subscribe to a printed catalog of Western men with addresses and telephones. I signed up and soon received a catalog. He brought them to classes and showed them to the girls. Furor! The catalog was almost ripped ... There are more than one hundred questionnaires. Quickly, and all you will not look through. The girls began to ask tearfully to make copies for them. For reward. And the price itself was set at 15 UAH.
For an hour I received about 20 orders. Each young lady wanted to have her own copy. The next day the heads of groups approached me and ordered at once 25-30 catalogs. And we have five faculties ... In the first month I got about 300 subscribers.
Why subscribers? It turned out that the catalog is updated weekly, and the girls want to receive fresh information. I already set the price myself - 25 hryvnia per month for updates.
Then the young ladies began to ask to help write and send their letters, and then get an answer, and then translate ...
By that time I already had money, and I was able to subscribe to the paid training course for owners and managers of marriage agencies on the same site. Officially, its duration is almost a month, but I had to quickly, and I managed to get the full course immediately as a file by e-mail.
Gave advertising in the newspaper. There were so many people that I had to rent an office and hire an interpreter secretary. I registered a marriage agency, opened an account, invited a good photographer to the partners, in general I did everything as written in the manual ... There were a lot of works, and I was happy that everything happens in the summer, on vacation.
Now I have about 1200 permanent subscribers of the catalog ... I have long ceased to need money. Honestly, I even wanted to leave the university, but then I decided to get a diploma, for prestige.
I give a brief breakdown of the cost of organizing such a marriage agency. My initial expenses: registration in the catalog - $ 5, subscription to the basic printed catalog of the grooms - $ 10, course of business training - $ 60.
Current costs: subscription to monthly updates ($ 5-10), the cost of a copy of a printed catalog is about $ 2 (I make at least 1500 copies), monthly advertising is almost 800 UAH, a small office rent is 150-200 dollars a month, secretary's salary -translator - 350-400 dollars, accountant - 500 dollars, two agents - 200 dollars plus interest, for guarding crying 700 grivnas.
Revenues are not cosmic, but business is developing: each catalog brings $ 5 of profit, on translation services I earn another 4-5 thousand dollars. Well and a minus of taxes, I work officially.
"Songs from cartoons help young children learn English, and me - to make money on an apartment"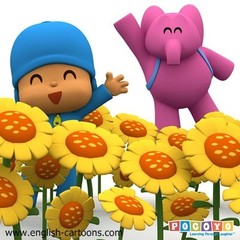 - Today we are experiencing a booming learning English. And it's simply sinful not to make money on it, "says Mikhail Kuryshov from Yampol (Vinnytsia region). - I'm a student, I'm studying in Dnepropetrovsk. I did not get a room in the hostel, so I had to rent an apartment. At once there was a question, where to extract money for payment of habitation. And then I gave the announcement in the newspaper, they say, I teach English children from five years and older.
Many adults want to learn English, but even more they want to teach their children foreign. With teenagers, as a rule, there are no problems. But how to get a child engaged in seven years? A five-year-old baby? Teach them in the usual way, like in school, not worth it. It's boring. I also developed my own method - song.
What child does not like to sing and dance to the disc of a fashionable singer! It's cool and fun! Therefore, in the first lesson, I ask the children what compositions they like, and then I build training based on the words of the songs. It can be cartoon characters (especially good Disney) or popular foreign performers. You understand the words and, when the nouns come across, just translate them, and when the verbs, also tell how they change, and so on. The child is interested. And if suddenly he forgets a word, associations pop up in his head, and the phrase recollects itself. After a while (you need to look at the situation) add to the songs watching movies in English.
So the songs from cartoons and movies help young children learn English, and me - to earn an apartment. I have been teaching for three years, and all this time my students (their 12 people) please their parents with excellent grades. And I not only solved the issue of paying for an apartment, but I also send money to my family.
"This year I expanded my business. Now I have a whole brigade that cleans roads and yards from drifts "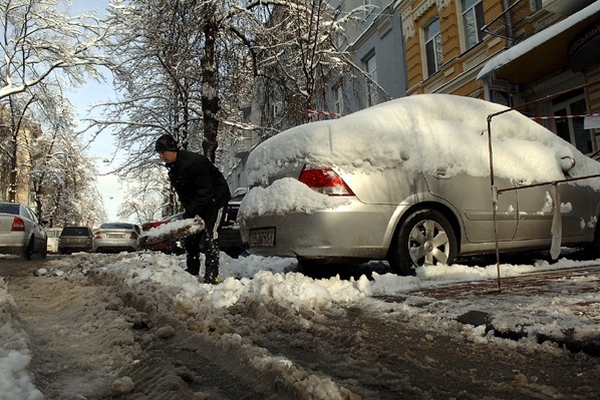 "Once Willy Tokarev sang the song of the cloakroom attendant, where were the words:" I love winter, like heat - Uzbek ". I also really like this time of year, because cleaning snow and icicles is my business, "writes Igor Gontar from Mironovka (Kyiv region). - The idea of ​​earning money on snowdrifts arose accidentally. Not far from my house, wealthy people built a cottage and asked me to look after their house when they leave for Kiev. I agreed, it is not difficult for me. But one thing is autumn, and quite another is winter. Our neighbors decided to celebrate the New Year in their cottage, they arrived, but they can not enter the yard. Everything is swept up, the gates do not open ... I, of course, came to help. We quickly threw away the snow and freed the road. And then it was necessary to help with the heating, and other work on the farm was found. In a word, after the "subbotnik" the neighbor offered me a prize. As I remember now, 800 hryvnia! For those times it was more than $ 100. But I refused money, because from the heart I helped people to get home as soon as possible ...
When the holidays were over and the neighbors zasobiralsya in Kiev, the head of the family invited me to work with him: to clean snow and icicles in the yard, to heat the house, to monitor the order. And he ordered a normal salary. So I had a second job. Then came the crisis, and this additional occupation became the main ... * For cleaning the territory (depending on the area) usually pay from 500 to 2500 hryvnia. Photo by Sergey Datsenko, "FACTS"
And this winter I expanded my business. When snowfalls began in December, he moved to Kiev, walked through garage cooperatives and offered his services for cleaning snow and icicles. And you know, I was happy everywhere, did not refuse in any cooperative. For the day I found seven objects! For cleaning the territory (depending on the area) agreed to pay from 500 to 2500 hryvnia. Agree, decent earnings. I returned to Mironovka, I hired two more workers. Now we go to Kiev for three days a week, remove the objects, get money and - go home. The salary is divided equally, comes about 2 thousand hryvnia each.
So if you sit without hope of employment, it's a wonderful way to earn decent money quickly and honestly. It's still necessary to come up with something for the summer ... "
"We cook on order sausages, homemade mayonnaise, cheese and butter. Everything - from eco-products And without any chemical additives »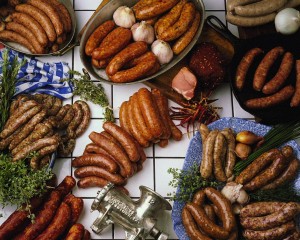 "Dear" FACTS ", last year I read from you an article about a woman who salt cucumbers and tomatoes, sips cabbage and sells in the capital market. This story changed the life of our big family. And all the changes for the better, - says Anna Radzievskaya from Kalush (Ivano-Frankivsk region). - Almost a year we are engaged in environmental protection on order. We prepare absolutely natural dishes for our customers, without any harmful impurities and additives, dishes, as well as we supply eco-friendly cereals, vegetable and butter, flour, sugar.
Our company works like this. Husband and son-in-law are miners. They go on farms and buy milk, cereals and meat. We cooperate only with eco-enterprises: now we have many farmers produce products for export without the use of chemicals.
From the delivered raw materials the female half of our family prepares different dishes. We specialize in the production of sausages and cold boiled pork, homemade mayonnaise and dairy products: cheese, cottage cheese, butter, sour cream and real condensed milk. We cook on weekends, and on Monday we deliver customers orders. Prices at us are slightly higher than store prices: kilogram of boiled pork is 85 hryvnias, sausages are sold at 65-100 hryvnia per kilo, cottage cheese at 30 hryvnia, hard cheese at 80-100 hryvnia, a half-liter can of condensed milk costs 16 hryvnias for customers, and a 200- gram can of mayonnaise - 18 hryvnias. To make products in demand, you need to cook even better than for home. After all, close people always forgive you for some mistakes, and the client - will leave.
For the holidays the daughter prepares various cakes, pies, rolls and gingerbread. Our traditional multi-layered cakes, pasterns and gingerbread are in great demand. It's baking that brings the biggest profits. Judge for yourself, the cost per kilogram of cake is about 25 hryvnia, and they are sold at 100-120 hryvnia per kilogram. Spending on gingerbread cookies is a maximum of 20 hryvnia per kilo, and before the St. Nicholas Day "mikolajchiki" (150-200 grams) were sold at 15-20 hryvnia per piece.
Well, the chip of our company is diet food. The idea was peeped in some program about Hollywood stars. There the firms bring their food every morning to their wards. Everything is signed: breakfast, lunch, dinner, snacks, kefir or yogurt for the night. This is very convenient and lunch on schedule, and health is normal, and no one is overeating. We have two families that order such a diet menu. For transportation of food, you will have to buy refrigerated bags (about 200 hryvnia per piece). As for the cost of lunch-dinner, orient yourself at the average prices in the restaurants of your city.
In a word, it is always profitable to feed people, but it is also pleasant to work for oneself. Only, when organizing your food company, remember that you will have to work hard. "
"After selling two woven bead covers for a mobile phone on an Internet auction, I decided it was time to open my business"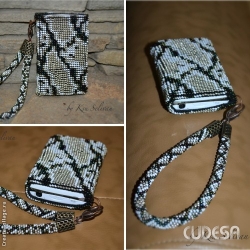 "A few years ago, when I was still at the institute, I had to come up with a gift for my girlfriend on my birthday," Inna Pavliuk of Krivoy Rog writes. - I wanted to please her with something beautiful and exclusive, but there was no money. Casually on the Internet I saw a charming case for a cell phone, woven from beads. Decided to do something like that. I bought beads, from which I had not even one case, but three. One - the most neat and beautiful - gave a girlfriend, and the rest photographed and posted pictures on the Internet auction. By evening, handbags were sold at 50 hryvnia per piece. In my opinion, this is an occasion to establish domestic production.
Every day I do not work, but for a week I wove four or five handbags for phones. Finished products I sell on the Internet, and also I give for realization in a beauty salon (they have a small shop). In the future I want to buy a special bead machine, then I can produce three or four covers a day. In the meantime, I save money for the development of my business.
If you decide to do beadwork, then know that your income directly depends on the cost of raw materials. It is more profitable to buy beads not in shops where it is sold at 6-12 hryvnia per 100 grams, and for wholesalers at 4-5 hryvnia. And yet, of course, without waiting for problems, complete all the documents of a private entrepreneur. Good luck. "
"Flights with a transfer are usually 30 percent cheaper"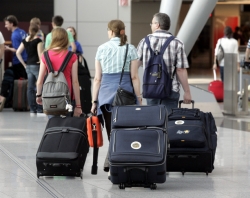 "Everyone wants to have a good rest, to visit different countries and at the same time not to overpay," wrote a traveler with 20 years of experience Andrei Migunov from the Crimea. - From personal experience I know: everything is real. Everyone can minimize their expenses for flights and relocation, car rental, accommodation and communication to a minimum. If you plan a trip in advance, the savings will be at least 50 percent of the vacation budget. And sometimes even more.
So, we begin to optimize expenses. Everyone knows that on travel the biggest expenses are connected with air travel. In fact, it's only in our country to fly expensive, and all over the world there are budget airlines. Therefore, if you are going to visit several European countries on vacation, your main task is to get into the EU. Next, we will move on low-cost airlines, which will allow you to pay 20-35 euros for each flight. To make the price so attractive, you need to book a ticket on the airline's website no later than a month before departure. In addition, almost all airlines periodically sell tickets at promotional prices. Go to www.anywayanyday.com, and you will see that it is possible to fly from Kiev to New York and back for $ 400, and the flight Kiev-Istanbul-Kiev will cost only 840 hryvnia.
You can save money if you fly with a transfer. Such tickets are always cheaper, because on long flights the airlines are reinsured from the unflooded side and do it thanks to the docking. Each company has its own hub airport, from where its aircraft fly to all directions of the route network. Flight through the hub will cheapen the ticket by at least 30 percent.
If in the plans long trips with movement on trains, it is profitable to get a monthly ticket that operates all over Europe. The cost is about 550 euros. This ticket can be ordered on the site www.interrailnet.com, and redeemed at any station. Economy - 40-65 percent. You can get to Europe by bus. So, a ticket from Kiev to Warsaw will cost about 400 hryvnia (35 euros), and in Berlin - just under 500 hryvnia.
Also, you should take care of the connection with the house in advance, otherwise you risk spending huge sums on calls. To reduce the cost of communication abroad, first study what your operator offers. Today it is quite possible to find really economical tariffs. For example, this winter some operators have discounted 2.5 times for their subscribers conversations with Egypt, Israel, Thailand, Morocco, Tunisia, Jordan, the United Arab Emirates, India, Sri Lanka. A good way to save on communication is sending sms messages, as well as communicating via the Internet.
These are just the basic rules. Once you start planning your trip, you'll see that the field to reduce costs is endless. For example, the highest prices for vouchers are issued for periods of school and student holidays. Therefore, it's better to go skiing after March 10: prices are halved, and snow is enough. But on the sea (in Egypt or the UAE) it is desirable to go in February - early March: the trip will be more profitable at least 30, and even 50%. In a word, do not deny yourself travel, just make the right routes. "
"Write down all your expenses, and by the end of the first week it will be clear where the money is flowing"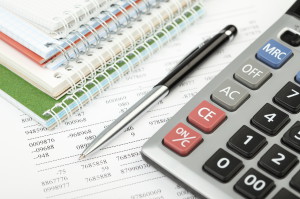 "Many believe that their financial situation can be improved only by increasing their salaries. Believe me, this is a delusion, "writes economist Oleg Parakov from Simferopol. "Our ancestors also said:" They like money very much. " How right they were! Adhere to simple and reasonable rules of housekeeping.
First, learn how to record ALL of your expenses. By the end of the first week it will be clear where the money is flowing.
There is another method of budget management, it is called the method of three (four, five, etc.) envelopes. For each category of expenditure - loan payments, utility bills, food, clothes, daily expenses, inviolable stock - get a separate envelope. If during the trial month it turns out that one of the envelopes quickly "emaciated," then either it is worth allocating a large amount for these expenditures in the next month, or the expediency of spending in this category should be reconsidered. Separately, I will say about the inviolable stock: without this envelope can not do! Immediately after your salary, put in at least 10 percent of the money received. So you will create your own security fund.
You can also manage your home budget with the help of special computer programs or free online services. When choosing a suitable scheme, remember that the program should make life easier, and not complicate it.
Secondly, keep a record of all your income. Yes, yes, it only seems that we live on one salary. In fact, we periodically receive bonuses, some have a part-time job, and someone receives income from a rented apartment. These "extra" money usually go "nowhere", so it's very important not to forget to include them in your budget.
Thirdly, really determine what you save money for and for how long you want to achieve your goal. For example, in three years I will buy a car of such and such a brand. It is important that the task should be difficult, but real. After you have decided on the purpose and timing, calculate how much you have to save monthly. Correct the list of their spending (for the embodiment of dreams from something you can refuse) and proceed with the accumulation of money.
Fourth, be sure to reserve some amount of money for rest and entertainment. It's not waste, but care about the quality of your life. The main thing - do not confuse planned activities with so-called spontaneous events, such as gambling, taxi rides, lunches and dinners in restaurants ...
Savings help and cash. Try to take away a bank card (especially if this card is credit card). Electronic payments create the illusion that you have money. But when in the store we need to give the cashier a specific note from his wallet, we always think about and thereby control our costs. By the way, about the shops. Always make a shopping list in advance at home, and go to the store full. At the beginning of the month, you can write down the names of people you wish to congratulate on your birthday or other holidays. This will allow you to pick up good gifts in advance at reasonable prices.
And the last: live your life, not being equal to the boss, neighbor, friend, relative ... You are not worse than all these people. It's just that everyone has his own level of income, and most importantly his own idea, which is expedient to spend money. "
"I noticed that the gas meter remains stationary, if only one burner is operating on the plate in the middle mode"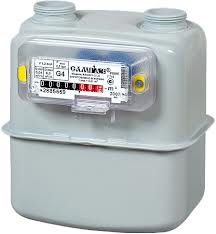 "Dear edition of the newspaper" FACTS ". Writes you a pensioner, and in the past, an engineer and a teacher, a resident of Kiev, Pavel Kochetkov. At one time in your newspaper, I read advice on saving. I also have some experience in this matter. For example, our frosty winters pushed me to the idea of ​​how to optimize the operation of the refrigerator and reduce power consumption.
In the summer I equipped two tightly closed closets on the balcony. When the temperature in the autumn fell to plus five degrees in the street, I turned off my home refrigerator and transferred all the products that did not require freezing to the new closets. In the apartment I have a modern (and therefore economical) and compact freezer. In it, I store meat and fish at minus five degrees. When I turn off the refrigerator and leave only the freezer, it helps to reduce the monthly electricity consumption in the apartment from 70 to 50 kilowatt-hours. In severe frosts, I turn off the freezer and use only cabinets on the balcony. Thus, in winter, my electricity consumption does not exceed 30 kilowatt-hours per month.
In addition, I upgraded the lighting: in the bathroom and corridor, instead of the usual light bulbs, the LEDs work. By the way, I did not buy them, but pulled them out of the old Christmas tree. To these diodes soldered transformers (this is a force for any engineer), and now in the apartment festive illumination for a penny.
Well, my last, almost scientific, invention can reduce the cost of paying gas. Recently, a gas meter was installed in the apartment for free. And that's what's unpleasant: in the first month we paid more than usual. Where is it good ?! I looked at the device and found out that the counter remains stationary, if only one cooking zone operates on the plate in the middle mode. Super! My wife and I bought dishes that allow us to cook several dishes at the same time (pots are placed one on top of the other like the rings of a pyramid). Now you can live with a counter. So be careful, and then you will not be strangled with utility payments. "
"I buy second-hand cars and cars that have been in the accident in Moscow, but I repair them in Belarus"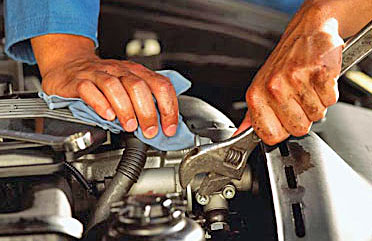 "Hello, FACTS!" Denis Smirnov, an entrepreneur from Belarus, writes to you. I came across your site accidentally, but now I read the newspaper almost every day. I like articles about small business very much. Well, our people can not win! Despite all the reforms, both in Ukraine and in Belarus, entrepreneurship lives. I want to talk about my international business.
Two years ago I created a small car dealership. It would seem nothing special, but my company is different from other similar ones. The fact is that I buy old and broken cars in Russia, or rather, in Moscow. I'll explain the scheme. In the white stone cars after the accidents are often sold for pennies, as their repair pours out into a round sum - much more expensive than the marketable serviceable car on the market. Here, for example, the beaten old "Audi 100" in 1994 in Moscow is sold for 1 thousand $ 100. His repair in Moscow would have cost the owner $ 2,800-3,780. And to sell the repaired car it will be possible a maximum for 5 thousand 600 dollars. Obviously, the owner is unprofitable to repair the car in Moscow.
In Belarus, the repair of this machine can cost up to $ 1,800: $ 950 - parts, and about $ 850 - installation, adjustment, polishing, dry cleaning. Delivery of a bat truck to Belarus and its transportation (already repaired) will cost $ 380. So, if you buy this car in Moscow and repair it from us, it will take 3 thousand 280 dollars. Having sold an already updated car in Moscow for 5 thousand 600 dollars, we receive a profit of 2 thousand 320 dollars. Not so much, but if you put the case on the flow ... For example, five cars a month - is already decent. And when you modernize the workshop, you can easily repair 10-15 cars per month. With such turnover, production becomes less expensive, hence, incomes grow. So I advise everyone to use the advantageous geographical position of their country and different prices for the same services from neighbors "
"I photographed the calorie, which I made myself, I published pictures on the Internet auction and received 12 orders for the evening"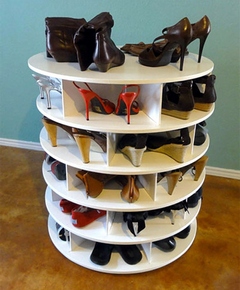 "Many have hobbies, and we can earn on our hobbies," says Igor Andropov, a jack of all trades, who lives in Kiev. - For example, I was always interested in carpentry. At school in the classroom I liked to make stools or shelves, stayed after classes and helped the teacher repair the desks and chairs, cabinets and hangers in the wardrobe. Well, when he grew up, he began to design unusual furniture.
First, the main customer was his wife. Then make her a wardrobe, like in the American movie "Man Overboard" - with a mechanism that allows you to bring different shelves to the forefront. Smasteril, everyone is happy. Then my wife dreamed of a dressing room, like the heroine of the series "Sex and the City." Since the apartment has little space, I had to look for a compromise. By March 8, I made for my beloved a small revolving galoshnitsu - a convenient shoe cabinet. What a delight! His wife boasted to her friends, and soon orders fell.
Today I call the calorie nurse. It is not difficult to make it easy (just a few pieces of plywood and no glue or nails), all the parts come in the grooves. And it is sold just to cheer.
How did I decide to make such furniture for sale? Everything is very simple. Money constantly was not enough, well and began to think. I went shopping, there are no such things there, but the demand exists. He photographed his shelf and published pictures on an online auction. The price was low - 340 hryvnia. The effect surpassed all expectations: only one evening received 12 orders!
Today I have a whole shop. I make shelves for cosmetics, "houses" for books, benches, armchairs and children's tables ...
Many will say: "Yes in every city there is such a service - custom furniture". To this I have the answer: the buyer wants to immediately get something beautiful and inexpensive. Give him a choice, he will buy. So if you love and know how to work with wood, then making inexpensive designer furniture can be a good business. No own ideas? Look at the Internet. Today, the sites of masters are just thousands, that's where you need to look for inspiration. "
"In my fitness center, there are no mirrors for fat people, and all the windows in matt windows"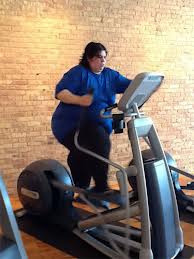 "The problem of overweight becomes international," says fitness trainer from Kharkov Elena Pavlyuchenko. "And many people are making money on the healing of obese people - manufacturers of different low-calorie foods, sportswear, exercise equipment, tablets ... And you too can do it. For example, open a sports studio for fat people. And only for oh-oh-very fat, whose weight exceeds the norm by 20-30 kilograms.
The idea of ​​creating such a specialized hall I saw in the US when I was staying with my school friend. The halls of Francis Vishnevsky, an immigrant from Poland, in the past also a fat person who managed to lose 24 kilograms per year, are very popular there. By organizing business, he proceeded from personal experience. For example, Francis knows that a fat man can not go into a regular gym, because he's ashamed and scared. When everyone around is slender, smart, pumped up, you feel like a full loser who will never be able to catch up with these athletes. So, it remains only to turn around and leave.
At the same time, full people need to move more and more important to communicate with the same fighters with extra pounds. So, we need a specialized fitness club for fat people, so that not one thin person spoils its participants mood. Actually, I opened such a hall in Kharkov. In my fitness center, as in American, there are no mirrors, and all the windows in the windows are matte (so that the trainers are not prevented by passers-by). Special trainers have been installed, which can withstand the heavy weight of club members.
Our goal is to help the total people not only lose excess weight, but also learn to live in a new way: talk about problems, and not hide them and then "seize", choose the right products and always move.
Of course, creating a fitness center is an expensive pleasure. So I started with the so-called interest groups. First, I rented a gym in the school near my house for training. After all, a full person does not immediately need to climb a simulator, just start with the exercises. And when the first results appear, three months later, you can increase the load. The first victories of your wards will attract more people to training. Your earnings will increase, and you can invest in the modernization of your room.
As for prices, this is a personal matter for the coach. Today I have one lesson worth 70 hryvnia, but with the purchase of a monthly subscription, the cost of training is reduced to 50 hryvnia. This is the average price in Kharkov, and you try to be at the level of your market. To advertise and promote the hall, enter gift certificates and free guest tickets. So go ahead. And let in your city there will be more smart people for whom you will open new halls! "
"Demand for" scientific "holidays is constantly growing, and there is one presentation from 800 to 1600 hryvnia"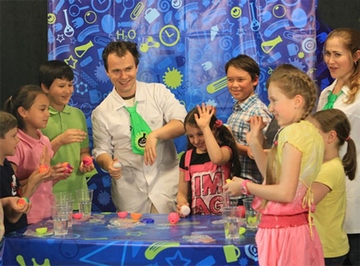 "I propose my idea of ​​creating an original business," writes Vladimir Padalka from Ivano-Frankivsk. - Together with my wife, we opened a company to organize children's parties. But we do not have traditional Indian clowns, but bright scientific and educational shows - with explosions, rockets, soap foam, butterflies, flying lanterns and other unusual tricks.
Modern children want to learn. And do not believe those who say that the guys do not need anything other than the Internet. Still as it is necessary! Children are delighted with entertaining physics and chemistry, they are smart and inquisitive. And for the desire of children for knowledge, parents are willing to pay decent money.
So, our scientific shows for kids and primary school students last from 30 minutes to an hour and cost 800-1300 hryvnia. Representations for older children are somewhat more expensive - about 1600 hryvnia. This is quite a decent income, because the purchase of reagents and various consumables leaves from 150 to 300 hryvnia, so that every holiday brings real money.
For today we have developed 12 show programs, and we constantly come up with something new. Themes of future programs are prompted by the children themselves. They want to know everything: how to make a "shish kebab" of balloons, can you find a ghost in the room ... Ask to explain the "device" of the volcano or tell why the stalactites grow down and the stalagmites up. Kids just delighted when they see that the transparent liquid in the flask drastically changes its color to crimson. I really like the experience with a non-combustible paper box. She stands on a spirit lamp and is not afraid of fire, because water was poured into her. * Such a cheerful science is a great opportunity to awaken the interest of students to study.
The demand for "scientific" holidays is constantly growing. We are invited to graduate, "themed" birthdays ... In the season (September, January and May) we have up to 200 presentations per month.
Business can be developed. Foci, animal performances (it will be very similar to a small circus), master classes, culinary programs ... When you work with children, new ideas come constantly. School lessons are usually tiresome and boring, but such a cheerful science is an excellent opportunity not only to arouse the interest of students in their studies, but also to spend more time with their children, better to learn them. "
"We will demonstrate butterflies in a pavilion set right on the beach"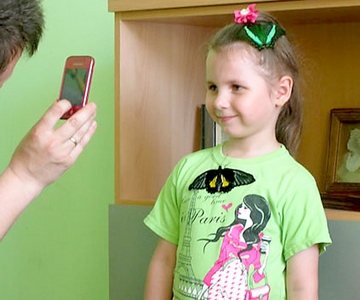 "I do not understand people who always complain about a shortage of money!" Retired Nina Khmara, a pensioner from the Kirovograd region, "It's easy to make money in our time." "Yes, you will not become an oligarch, but you will definitely have enough for food. at any age and with a minimum cash costs to open a company.We and my grandson-student for the second month we go to the resorts and use the wallet to entertain tourists.
Remember, once upon a time, towns and villages were ridden by so-called mobile zoos - a few wooden animal cages with animals? It was this idea that formed the basis of ours with the grandson of the summer business. However, we immediately refused from the zoo, as this is too expensive and troublesome business. Purchase wild animals, the costs of their maintenance, risk (suddenly someone from the zoo visitors shoves his hand into the cage to the bear), and most importantly: what to do with animals in autumn? After all, the guy needs to go to classes, and I will need rest. Therefore, all arranged much easier: organized a mobile exhibition of butterflies.
To begin with, I bought a doll of butterflies through the Internet. They are sold in a worldwide network of 7-35 hryvnia apiece. I have a duty to breed butterflies. Everything is simple. The main thing is to follow the instructions. For example, that no butterfly does not damage its wings, do not lay out the pupae, but hang them on a string. Then the grandson borrowed a car from his father and began to plan our route. We decided to take a ride around the Crimea, where each village is a resort, which means that there is an opportunity to earn money. As for the premises, it is enough to rent a small room in a crowded place in the town. But we still got a folding pavilion in which right on the beach and we organize an exhibition of butterflies. In order to demonstrate beauties, three or four tables are enough, which are filled with glasses with sugar syrup and plates with apples.
So, the grandson sells tickets, butterflies present themselves and at the same time eat sweets, well, I tell visitors how our insects are called, what they eat, how many days they live ...
To attract customers, you need to print and post in public places (usually near the market or beach) posters. An additional income may be the sale of souvenirs. For example, dried butterflies in frames under glass (from 45 to 180 hryvnia depending on the beauty and rarity of the specimen) are in demand. In addition, you can sell dolls (customers like that they are quite easy to grow in an apartment), and also take a fee for photos with exotic moths. * Children are happy to take pictures with exotic butterflies
Now about incomes. The exhibition runs from 10 to 19 hours and takes from 50 to 100 visitors a day. Admission fee we set a low: an adult - 8 hryvnia, a child over five years old - 5 hryvnia, pensioners - 2 hryvnia, kids - free. The profits are not so good, but we get your 500-800 hryvnia a day.
We are all happy with everything: we do not ask anyone for money, we are honest with our visitors and no one has yet condemned us. Besides, what grandmother can boast of being not only a friend to her grandson, but also a partner? And I can! So you also want to not sit back, but act and take every opportunity to improve your life in every way. "
"In two hours I washed the windows in two apartments and earned 200 hryvnia"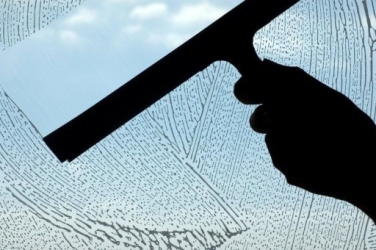 "I want to tell you how students can get 300-400 hryvnia in just three hours of work," writes Valentin Nechiporenko from Kiev. - I'm washing the windows of old people. You can smile, they say, here surprised. But it is precisely because I render services to pensioners, and the success of my business lies.
It all started with the fact that I argued with a friend: I would earn 200 hryvnia without leaving my yard. And who sits on the benches at the entrances? That's right, old ladies. Here's to them and went. I went up and politely said: "Good afternoon, should not anyone wash the windows with the best detergent, after which they will be clean more than half a year?" If the windows get dirty earlier, then I'll clean them up for free. " The word "free" worked magically, and two hours later I washed the windows in two apartments, got my 200 hryvnia and thus won a bet.
Now this is my business. For one window I take 25 hryvnia, if more than four windows are ordered, the price is reduced to 20 hryvnia. I prepare the liquid for washing myself: I mix two good products - for windows and dishes - and add water. I fill it with a spray bottle and start to work. One window takes 12-15 minutes.
In general, grandparents are happy. Customers thanks to "word of mouth" radio more and more. Also the daughters and sons of elderly parents began to address themselves with a request to look to them. But for working people, the tariff is higher. "
"With a light hand" FACTS "I sold my first marble table ... Arab Sheikh"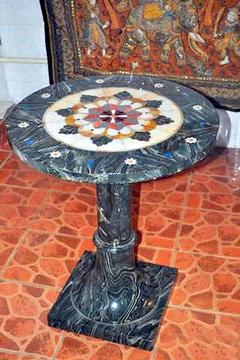 "Hello, dear editorial staff! Write to you Transcarpathian businessman Konstantin Mayboroda. Once I read your story about a man who was engaged in the furniture business, and thought: "And what's worse?" I decided to turn my hobby into a salary. In my spare time I make unusual tables with a marble top. The "chip" is that I decorate the countertops with a multicolored inlay. He used to make tables for himself and his relatives. But after I read in the newspaper that this can be earned, my life has changed. Congratulations, with a light hand "FACTS" I sold the first marble table ... Arab sheikh! * The cost of a table with an exclusive marble counter top is 6-8 thousand hryvnia, and it can be sold for 9-15 thousand
But it all began with an ordinary handicraft. I always liked marble and wood. So, I "flipped" the Internet and found out that we have a lot of companies that sell ready marble slabs for countertops. Moreover, at the customer's request, the company processes the edges of the stone. I came up with a special technique for applying marbles to drawings: with the help of several machines, grooves are made on the stone, which are filled with specially prepared colored mastic. Then you need to polish the whole table top and polish it.
And the finishing touch - to install an exclusive table top on the table, which you can do yourself or order in the workshop. Next you need to sell this furniture. I posted photos of my tables on international Internet auctions, so one of my offsprings turned out to be in the sheikh.
Now about the prices. Marble tabletop of medium size can be purchased for 3-4 thousand hryvnia (depending on the company, as well as quality and type of marble). On the processing of table-tops in the evenings (I do not quit the main job yet), it takes me a week. The cost price of a coffee table with an exclusive marble top is 6-8 thousand hryvnia. And you can sell a thing at an auction for 9-15 thousand hryvnia. Agree, a good extra earnings for a week. "
"A friend buys old TV sets, washing machines and vacuum cleaners, repairs them, and then offers those who can not afford new equipment"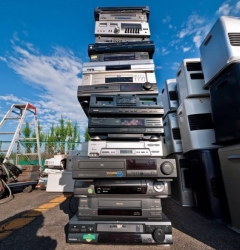 "Recently I learned that my neighbor and former classmate Igor Vasyuta (a young guy with disabilities) earns far more than his able-bodied parents," writes Andrei Vybornov from Dnepropetrovsk. - Do you know what? Practically on the garbage!
Several years ago, when we were still at school, we were told that in tsarist Russia there was such a profession - a junkman. These people bought up unnecessary things for pennies, brought them in order and resold. Well, we all forgot about this instructive story, but Igor did not forget. And in the summer after school he, to my surprise, got a good motorcycle with a stroller. On own money. It turns out that during the holidays Igor bought in the nearest houses old defective irons, vacuum cleaners, washing machines (for pennies, and even did not take it for nothing), repaired and sold.
Now that we have grown up, Igor continues this business, but at a new level.
In the country, despite all our troubles, a layer of the population has already formed, which can afford to regularly update household appliances. The old one is either thrown out or stowed away so that it does not interfere. But it does not. For example, until recently, two TV sets on the balcony stood. It's these things that Igor is buying. Produces proper repairs and sells. There are many buyers. These are people who can not afford to buy a modern thing, but they have enough for used money. Irons, vacuum cleaners, washing machines, phones Igor repairs himself. Refrigerators, televisions, tape recorders, gas stoves transmit to their partners. It's going, it seems, not bad, is going to open a firm. "
"Right on the opening day of the gallery, our two pictures were bought by Italian diplomats"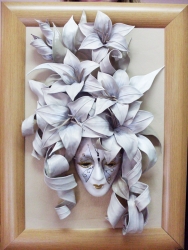 - Hello, Ukrainian friends! - writes the private entrepreneur from Bulgaria Biser Tsankov. - With "FACTS" my wife and I met this summer, your site for us was opened by tourists from Chernivtsi. The newspaper was loved, we read it, like the Bulgarian press, almost every day.
Bulgaria is also in crisis. Almost every month, tariffs for electricity, telephone, and prices for all goods are rising. My wife and I have to look for additional earnings. This is the kind of production we have established. In 35 kilometers from our city there is a factory which sews on export to Macedonia clothes from a natural leather. At the enterprise it is possible to buy at a low price scraps - quite large pieces of colored leather.
My wife is an artist and in general a very creative person. So, we bought different skin and began to experiment: they burned, smoothed, cut and glued. Finally we learned how to create relief paintings. When there were more than twenty works, we ordered wooden frames and we got ready for sale products. In the summer everything was fine: they were selling paintings on the seafront of St. Vlas (a resort town in Bulgaria - Auth.), They were well disassembled by tourists. And in winter, when they returned home, in a small town to realize such work, there was practically nobody.
The output was unexpected. I learned that in Bulgaria there is a representation of an international organization that deals with the problems of homeworkers and helps them in the sale of products. I went there for help and sent pictures of our paintings. The organization looked at the pictures and invited us to participate in an exhibition organized by their representation. The conditions were not the best, but we agreed and sent four samples measuring 85-42 centimeters.
Already on the opening day of the exhibition, two paintings were bought, they were bought by Italian diplomats. Success inspired us, and we quickly prepared three more works, which also found their owners.
Now we mainly work for the order, although we do not cease to cooperate with the exhibitions. The production of one painting costs an average of 10 euros. At the exhibition we sell works for 85-100 euros. The organizers of the exhibition receive 25 percent of our income. Maybe in Ukraine our experience will be useful.
"Having lost my job, I opened a jewelry shop and now I can adequately support my family and indulge my grandchildren"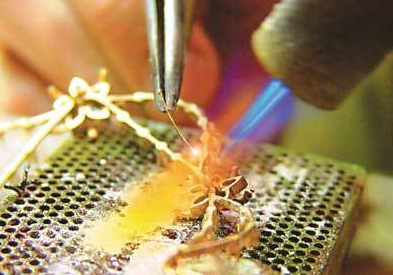 - Three years ago I was left without work, - Victor Konko from Pavlograd (Dnepropetrovsk region) recalls. "We have a small town, and nobody was needed by an older engineer. But do not die of hunger! So I decided to open some sort of a booth. I'll sit there like a shoemaker and repair everything that comes: electric kettles and irons, belts and bags, photo frames and children's toys ... I found a suitable stall near the house, agreed with his owner about renting a corner and went to work . To be honest, I did not imagine when I would have clients, what they would bring me, whether I could fix the proposed item and how much I would be paid for it.
The first visitor asked to solder the silver chain. I was happy, it's a trifling job. Quickly did everything and got 10 hryvnia. Everything started from this chain. Most of the clients addressed it with a request to repair jewelry or alarm clocks. To be competent, I read special literature. Especially I liked the book by Erhard Brapol "Theory and Practice of the Jewelcrafting". There everything is very well described and shown. He began to undertake more serious orders, and then began to make jewelry himself: rings, earrings, bracelets. The model chose simple, but paid special attention to quality. And very soon the customers who brought shoes to the cobblers neighbor began to stare at my work. The first orders appeared, and went-went.
By the way, if you want to be engaged in jewelry business, do not save on tools. Get a strong table with wooden stands. Also you will need a set of hammers, various pliers, forceps, tweezers, files, vise. It is very useful to have an alcohol or hydrogen burner and an oven, which, by the way, can be made by yourself (drawings are available in the old magazines "Young Technician", "Modelist-Designer").
Now, two years later, I can call myself a jeweler. And since the sale of precious metal products is licensed, be sure to complete all the documents. The jewelers do not talk about their incomes, but they can adequately support the family and indulge grandchildren.
"And I could not imagine that intimate haircuts would increase the income of a family hairdresser"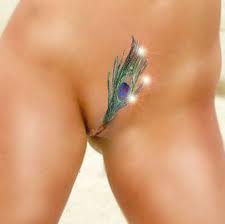 "Our family business is the services of a hairdresser at home," says Igor Sirota from Dnepropetrovsk. - Together with his wife Natalya, I have been provided with stable and well-paid work for two years already. Of course, the idea of ​​going to clients, cutting them, doing manicures, pedicures, increasing eyelashes and nails is not new at all. But I want to talk about an exclusive service that will significantly increase your income.
If you have not guessed yet, then we will talk about intimate haircuts. Do not laugh, but until recently, I myself did not suspect how much this service is in demand! Intimate haircuts substantially increased the income of a family hairdresser. Our personal experience shows that the market is simply huge. We do not take into account minors and elderly people, divide the male population into two (men are still conservative), all the rest are potential clients.
In Dnepropetrovsk in beauty salons, an intimate hairdress costs about 160 hryvnia, our prices are much lower - from 60 to 80 hryvnia. The cost of the business is minimal, especially for the hairdresser. You just have to buy a good set of shaving tools - it's 800-1400 hryvnia (the coolest option), plus foam (from 14 hryvnia per bottle).
You can cut out hearts, diamonds, butterflies ... There are a lot of photos on the Internet. By the way, to fasten your hair, use sugar syrup instead of hairspray. When you are confident in your skills, offer a new service to existing customers. In your success I have no doubt!
"Recipes of economical dishes peep through books, modify, and then invite children to literary feasts"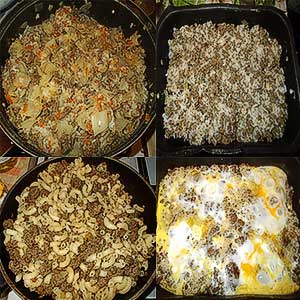 "It's so interesting to read newspapers," writes Anna Viktorovna Pasechnik, a retired Kharkovite, a retired education worker. "Some are struggling for power, while others are just trying to survive, support old parents, educate children, feed and dress their families ... Because I'm already a middle-aged woman, I have practically no opportunity to earn money." I have several students, but these are children from ordinary families, and therefore I take a fee from their parents rather symbolic. But I like to cook and do needlework, which helps me and children significantly reduce their daily expenses. I look through the economical recipes in books, I modify it a little, and then I invite my family - children, grandchildren, sisters and nephews - to literary feasts.
Bean salad from Georges Simenon You will need: 1 cup of beans (soak overnight), 1/2 can of olives (can be replaced with pickled cucumbers), 1 clove of garlic, 2-3 slices of any bread, mayonnaise. Beans boil, mix with sliced ​​olives or pickled cucumbers. Bread cut into cubes and make on dry skillet croutons. In the beans squeeze out the garlic, add crumbs, season with mayonnaise. Very tasty, satisfying and cheap. By the way, this salad is decorated with any vegetables lying around in the refrigerator: pepper, radish, corn, peas ...
Hepatic fritters from Nikolai Gogol : You will need: 200 grams of chicken liver, 1 egg, 1 tablespoon of flour, 1 medium onion, salt, pepper. Raw liver to grind with onions, add egg, flour, salt and pepper to taste, as well as slightly quenched soda. Fry the pancakes in a skillet. Serve with sour cream and dill.
Dear readers, for sure, each of you has its own ways of saving and additional earnings. You can share the secrets of survival by writing to us . Especially we will be happy if you attach your photos to the letters, as well as pictures of your inventions that help to cut expenses.