Simple scientific experiments that will please children ("Simple Science" - Denis Mokhov's project)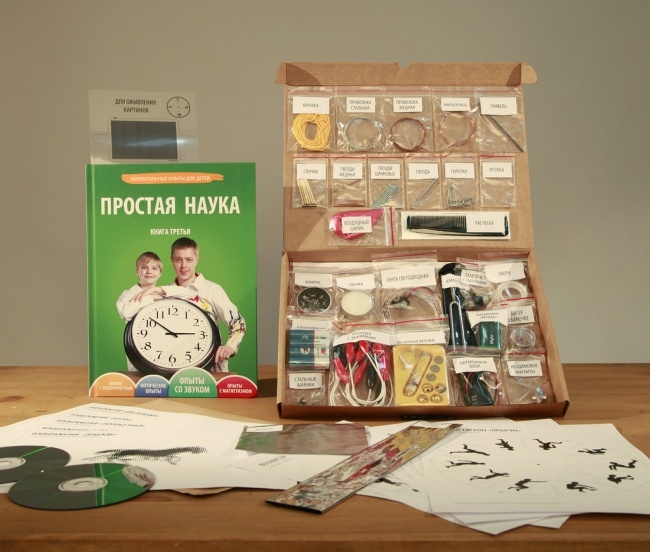 We present a selection of interesting and at the same time simple experiments for children.
Unexpected discoveries can be made with the help of the most ordinary things - this is taught by "Simple Science" - the project of Denis Mokhov, who together with co-authors came up with and developed a book with real scientific experiments for children. These guys tell us that our world is simple and ingenious. Most experiments from the book are absolutely safe, and everyone can repeat them on their own.
Materials are taken from the book " Simple Science ", The fourth volume, which just came out recently.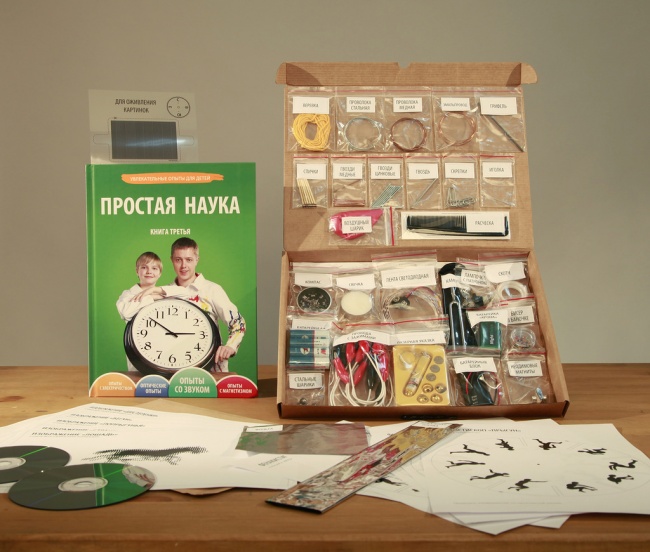 The first book was released in the autumn of 2014, having collected funds on Bumstarter - a project that helps to realize ideas at the expense of funding by anyone who wants to. Thus, the idea of ​​"Simple Science" was appreciated by the parents themselves, helping to release the first edition.
Following the first book from "Simple Science" came out and the second, and later was published the third issue, complete with a set of everything necessary for experiments. After all, many adults want to save time in finding the necessary, and children - to start repeating the experiments immediately.
Previously, these materials have not been published anywhere. So enjoy the exclusive!
Click on the picture to increase!
Leaky package
If a hole appears in the water vessel, then it is logical to call such a vessel leaky. And to close up such a hole is usually not so easy. Especially, if we are talking about a plastic bag. But what happens if the package is punctured with something, and this "something" of the hole is not taken out?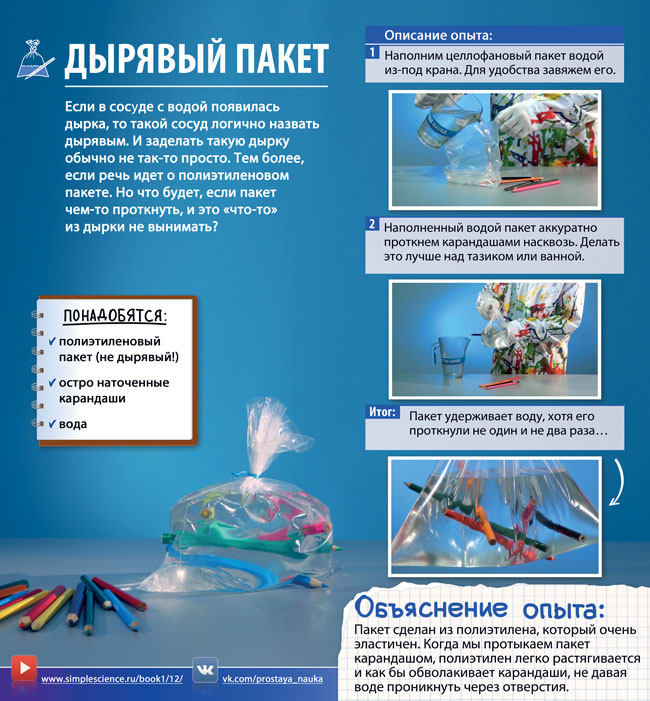 Battery of lemons
How to make a battery of ordinary lemons? Yes, it's easier than that! Take a few nails, a few lemons, wires - and the battery is ready!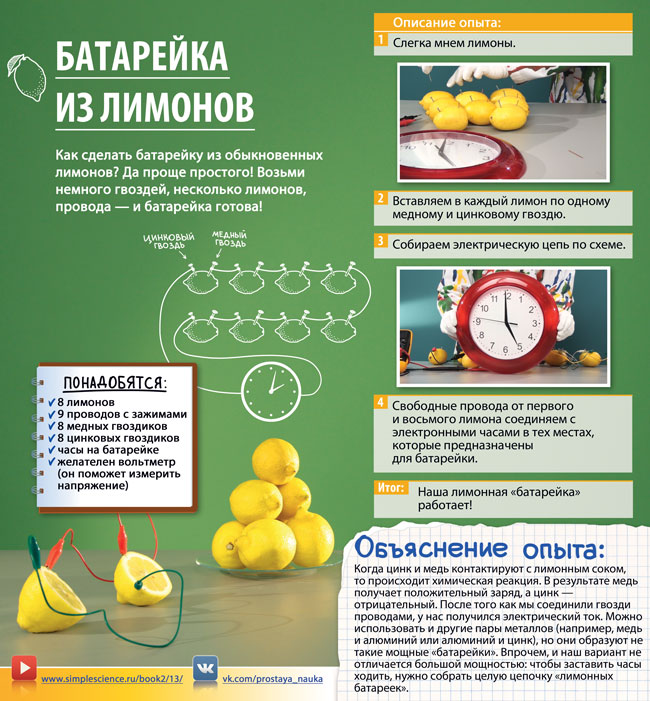 Non-Newtonian liquid
Everyone knows that you can not carry water in a sieve. Is this true? Let's produce an unusual liquid that will surprise us with its properties.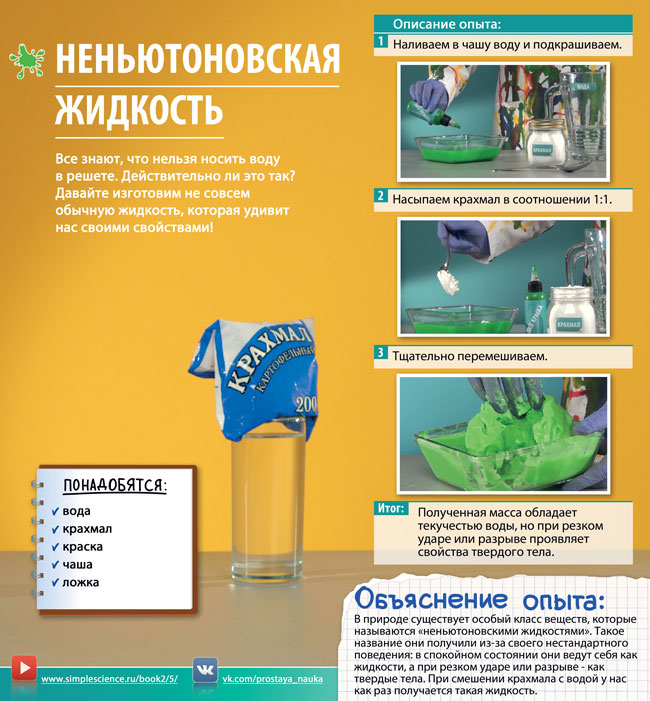 Egg in the bottle
Can I put the egg in a bottle without breaking it? It is possible if you break the bottle itself. It is possible, but in a plastic bottle - for this it is enough to cut off its neck. It is possible, but in sooo big bottle with sooo great neck. You can, but quail. There are many options for solving this problem, but we will try to put a chicken egg in a bottle without breaking a bottle or an egg.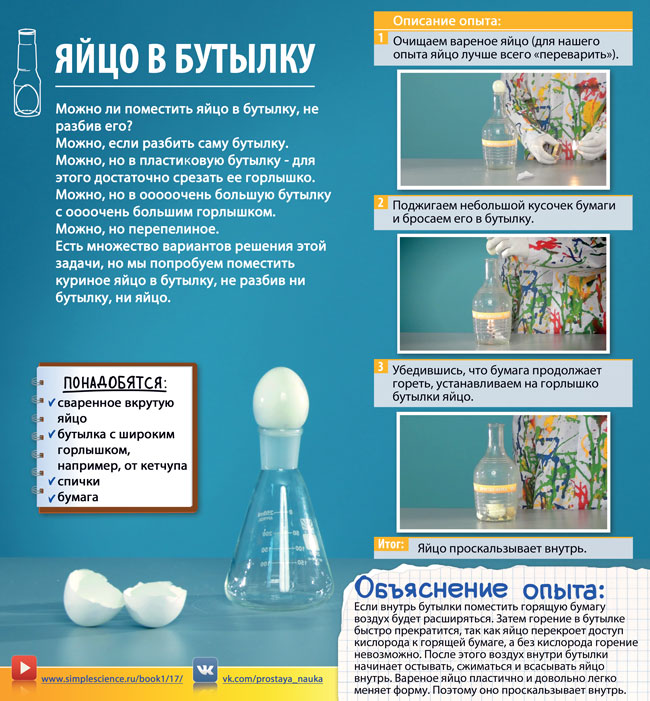 Snow from diapers
Sometimes, you sit in the heat in summer and you think: "If only the snow would now go away." So what to think about, because the snow can be done at any time of the year! True, he will not be cold at all, but Mom will not swear and will allow him to play as much as he likes and even without mittens!