Bulk paper snowflake. Make it no more difficult than usual, but it looks much more impressive!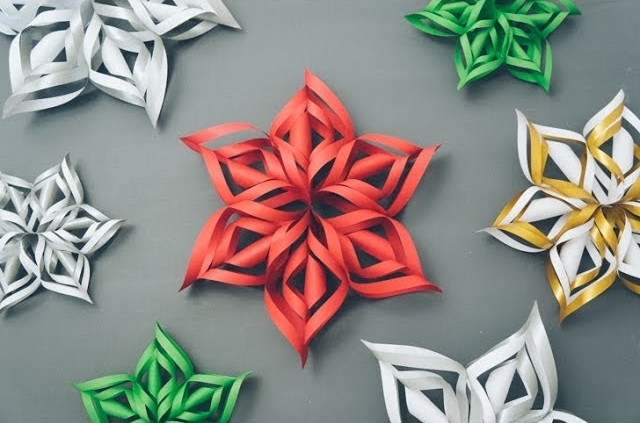 It is hard to imagine the New Year without Santa Claus, Snow Maiden, Christmas trees, mandarins and snowflakes.
Immerse yourself in the magical world of the New Year and learn how to make volumetric snowflakes out of paper to decorate the whole apartment with them.
Make them a little harder and longer than usual, but they will look much brighter and more efficient.
Your apartment will turn into a real place where you can spend your holidays forever!
For the manufacture of bulk snowflakes you need paper, scissors, glue and a stapler.
Get ready? Then turn on the video and learn!
It takes a little longer than creating a regular snowflake, but the result will be amazing!
To create it, you can also use colored paper to your taste.
Add a little imagination and color - and your apartment will turn into a colorful Christmas extravaganza!
Interesting volumetric snowflakes additionally