Fun Yandex Panorama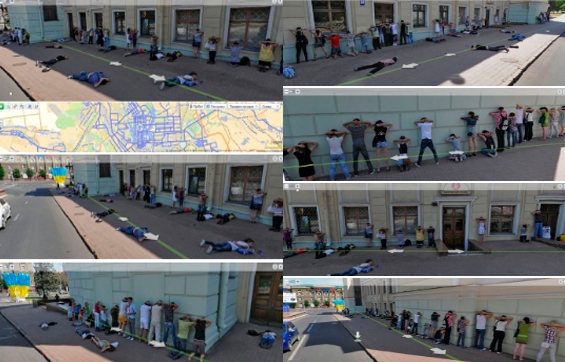 Yandex.Panorama is a service that allows you to view street panoramas of cities in Russia, Ukraine, Belarus, Kazakhstan, Turkey. It is an extension of the capabilities of Yandex.Map. The service was launched on September 10, 2009, and at first only panoramas of Moscow streets were presented in it. In due course service developed, and other large cities of Russia, and also Ukraine, Belarus, Kazakhstan began to appear, cities of Turkey appeared in the fall of 2011. They give the opportunity to view three-dimensional views of streets, interiors of buildings and panoramas of cities from a bird's-eye view.
The main feature of Yandex street panoramas is image quality: panoramas are taken with cameras and only in good weather in spring, summer, and autumn. Only in rare cases (for example, panoramas of Veliky Ustyug and Pripyat) are they taken in winter.
Yandex Panoramas Harness but Google is Google and Google Street View interesting thing. You can watch for hours and never guess what it will please you in the next moment.