The strongest side of every sign of the zodiac: find out your superpower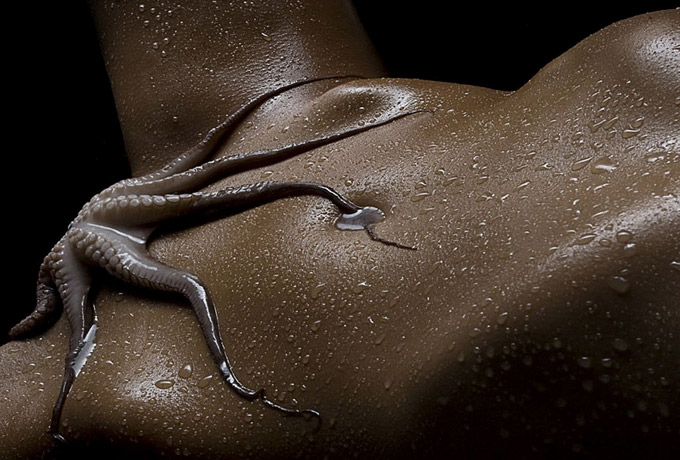 To each person at birth, the stars presented their superpower. Do you know what yours is?
Signs of the zodiac - 12 sectors of 30 °, for which the zodiacal belt is divided in astrology, each of these sites is attributed to certain metaphysical properties that play a role in the analysis of horoscopes.
Aries - the most passionate
Their amazing energy literally drags them to the bubbling love pool. Because of their charisma, they fall in love with themselves all and all. In addition, Aries are considered the best lovers .
Taurus is the biggest gourmets
Yes, yes, it is they who will eat the cherry from the top of the festive cake. They just used to get all the best and do not think their life differently. It manifests itself absolutely in all spheres of life - in food, love, homes, partners and all-all-all, which only relates to Taurus.
Gemini - the most intelligent
Yes, perhaps someone knows more than them, but the ability to apply their knowledge in practice is inherent in Gemini to the maximum extent. They surround themselves with whirlwinds of information and communication flows, feeling themselves in this information field, like fish in water .
Cancers are the most emotional
And despite this, it is easier for them to experience their emotions within themselves , as if closing themselves in their own chitinous shell, which is why many take them for hermits. In fact, they are subtle, sensitive and emotional .
Lions are the most narcissistic
Of course, in a good sense of this concept! After all, he who does not love himself, is not able to love anyone else . Remember this, talking with Leo and if he shows you sympathy - be sure that she is sincere .
Virgo - the most faithful
Representatives of this sign of the zodiac choose a partner for life . And all because of their pedantry, which they project and personal life. They search for a long time, and when they find they will be loyal to their chosen ones until the end .
Libra - the most outgoing
Representatives of this sign of the Zodiac are extroverts in the most vivid manifestation of this word . They chronically do not tolerate loneliness. And the best gift for them will always be an hour or two of simple fellowship on souls .
Scorpions - the most insidious
There is an ancient saying - DO NOT GIVE YOU GOD TO SEE SCORPIO. And they found such glory for a reason. Simply, if they begin to take revenge, they do it already to the victorious end .
Sagittarius - the most beautiful
Thanks to his innate good looks and ability to watch himself to support him, Sagittarians received the title of the most beautiful representatives of the Zodiac .
Capricorns - the most motivated
Unlike other "self-confident" Zodiac signs, Capricorns use primarily the brain and strategic planning to achieve their goal. At all times they were the most talented generals and state rulers . And nothing has changed since then.
Aquarius - the most brilliant
The motto of this sign of the Zodiac is: SHADOW - THE ENGINE OF PROGRESS. And, in order not to overextend again, Aquarius will improve, simplify, modernize or simply replace everything that they will only pay their attention to . These are the most-most ingenious and talented people who create the future of mankind.
Fish - the strongest
And do not be surprised. Despite the sentimentality and deep inner peace, Pisces know how to wait for the right moment and work to achieve results. After that, usually, they achieve their goal . Pisces are like a willow tree - they bend under the wind, but they never break.
Sign
Symbol
Western astrology
(option I)
Western astrology
(option II)
The dates of the Sun in the zodiacal constellations
Aries
19 April
20 April
May 14
Taurus
May 20
May 21st
21st of June
Twins
June 20th
21st of June
July 20
Cancer
July 22
July 22
11th August
a lion
August 22
August 21
17 September
Virgo
September 22nd
23 September
October 31
Libra
22 of October
October 23
November 22
Scorpio
November 21
November 22
November 30th
Ophiuchus
-
-
December 18
Sagittarius
21 December
December 22
January 19
Capricorn
January 19
January 20th
February, 16th
Aquarius
18th of Febuary
February, 19th
12 March
Fish
20th of March
20th of March
April 18th
Zodiac sign
Element
Abode
(sign controller)
Exile
Exaltation
(the flowering of forces)
A fall
Aries
Fire
Mars (according to Shestopalov - Pluto)
Venus
The sun
Saturn
Taurus
Earth
Venus
Pluto
Moon
Saturn
Twins
Air
Mercury
Jupiter
Saturn
Venus
Cancer
Water
Moon
Saturn
Jupiter
Mars
a lion
Fire
The sun
Uranus
Pluto
Mercury
Virgo
Earth
Mercury
Neptune
Mercury
Venus
Libra
Air
Venus
Mars
Saturn
The sun
Scorpio
Water
Mars (in the "modern astrology" - Pluto)
Venus
Saturn
Moon
Sagittarius
Fire
Jupiter
Mercury
Venus
Capricorn
Earth
Saturn
Moon
Mars
Jupiter
Aquarius
Air
Saturn (in the "modern astrology" - Uranus)
The sun
Mercury
Mars
Fish
Water
Jupiter (in the "modern astrology" - Neptune)
Mercury
Venus