Map of Kiev metro, information, schemes, history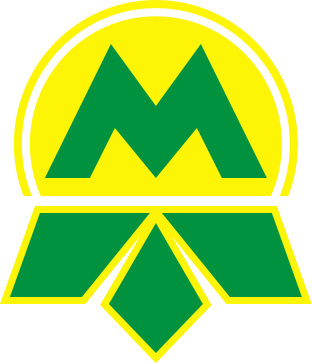 Kiev Metro (Ukrainian: Kyiv Metro) is a high-speed, non-street metro transport system in Kiev (Ukraine). After the opening on November 6, 1960, he became the third in a row in the USSR after Moscow and Leningrad. The Kiev metro occupies the 24th place in the world in passenger flow, although it is only 49th in terms of length of lines.
Kiev Metro is a diversified enterprise, a modern complex engineering complex. It includes 11 operational services, 3 electric depots (ТЧ-1 "Darnitsa", ТЧ-2 "Obolon" and ТЧ-3 "Kharkivske"), a car repair plant (VRZ), and a subway construction directorate.
In 2017, the Kiev Metro has 3 operating lines, the total operational length of which is 67.6 km. It offers passengers 52 stations with three interchange nodes located in a triangle in the historical center of Kiev. At all stations of the Kiev metro there is coverage of mobile operators "Vodafone", "Kyivstar", "lifecell".
The Arsenalnaya station of the Svyatoshinsko-Brovarskaya line is the deepest in the world and is located at a depth of 105.5 meters (distance from the surface of the earth to the platform).
In Soviet times, the metro was named after V.I. Lenin, but now it is not indicated in signboards at the entrances to the station (the words "named after V.I. Lenin" were dismantled in the 1990s). In 1981 he was awarded the Order of the Red Banner of Labor.
The dynamic scheme of the construction of the Kiev metro lines from 1960 to 2012
Prospects for the development of rail transport in Kiev
On September 2, between the stations "Ogorodnaya" ("Troyeshchina") and "Kiev-Petrovka", the Kiev electric train, long promised by the authorities, began to walk. According to the plan, it will unload the passenger flow on the Moscow bridge in the morning and evening hours and make life easier for residents of Troyeshchina, Raduzhny and Voskresenka. "Our Kiev" ride on one of the evening flights and appreciated the advantages and disadvantages of this transport.
Basic information
Opening Date: November 6, 1960
Owner: Kiev City State Administration
Operator: KP "Kiev Metro"
Daily passenger flow: 1.38 million (2014)
Annual passenger traffic: 503.9 million (2014) / li>
Awards: Order of the Red Banner of Labor
Website: www.metro.kiev.ua
Number of lines: 3
Number of stations: 52
Network Length: 69.648 km
PS size: 774 wagons (2010)
Number of cars in a train: 5
Number of Depot: 3
Track gauge: 1520 mm (Russian gauge)
Electrification: 825 V, contact rail
Maximum speed: 90 km / h
Interesting Facts
The largest launch site - Vokzalnaya-Dnepr 5 stations November 6, 1960
The longest was the ultimate - Svyatoshin 32 years (1971-2003)
The longest stage - Vydubychi-Slavutich 3.4 km
The deepest station is Arsenalnaya 105 m to UGR.
Historical schemes of the Kiev metro
Infrastructure

Metro lines cross all 10 districts of the city, but the coverage is very uneven: in Shevchenkovsky and Pechersky districts - 10 stations each, in Darnitsky and Goloseevsky - 7 each, in Obolonsky and Dneprovsky - 4, in Podolsky and Svyatoshinsky - 3, in Solomensky - 2 and, finally, in Desnyansky - only one metro station. The ground section of the Svyatoshinsko-Brovarsky line (6.7 km) has 2 bridge crossings - across the river. Dnieper and Rusaniv Strait and 2 overpasses. Subway passengers are served by 119 escalators operating at 25 stations.

In 2007, 641.8 million passengers were transported, in 2008 - 663.9 million passengers. 502.9 million passengers were transported in 2009, 504.3 million passengers in 2010, 519.0 million passengers in 2011, 526.6 million passengers in 2012, 536.2 million passengers in 2013 .

The busiest stations on the lines (average daily, 2009): Lesnaya - 64.7 thousand passengers, Vokzalnaya - 66.5 thousand passengers, Petrovka - 52.9 thousand passengers, Lybedskaya - 52.2 thousand passengers, Lukyanovskaya - 22.6 thousand passengers, Poznyaki - 37.8 thousand passengers.

The least busy stations along the lines: Dnipro - 4.2 thousand passengers, Hydropark - 7.8 thousand passengers, Postal Area - 11.2 thousand passengers, Taras Shevchenko - 15.5 thousand passengers, Slavutich - 6.6 thousand passengers, "Red Farm" - 5.2 thousand passengers.

The average daily transportation in 2009 and 2010 was 1.38 million passengers. Compared to 2008, passenger flow decreased by 24%.

| # | Title | End stations | Colour | Commissioned | Number of stations | Length (km) |
| --- | --- | --- | --- | --- | --- | --- |
| | Svyatoshinsko-Brovarskaya | Akademgorodok - Lesnaya | Red | 11/6/1960 | eighteen | 22.75 |
| | Kurenev-Krasnoarmeyskaya | "Heroes of the Dnieper" - "Teremki" | Blue | 12/17/1976 | eighteen | 20.95 |
| | Syretsko-Pecherskaya | "Raw" - "Red Farm" | Green | 12/31/1989 | sixteen | 23.9 |
| | Podolsk-Vigurovskaya | "Ring Road" - "Bratislava" , "Miloslavskaya Street" (fork movement) | Orange | Under construction | 14-20 | ~ 16 |
| | Left Bank | "Miloslavskaya Street" - "Osokorki-South" | Blue | Being designed | eighteen | ~ 11.5 |
| | Total: | | | | 52 | 67.6 km |

Prior to construction

The metro in Kiev could appear after the London. It was possible to find out that in Kiev for the first time they proposed to go deep with rails under the ground back in 1884. But then it was not about the "subway" of the English or American, but about the section of the railway in the tunnel. It was proposed to lay rails along the embankment, and then a tunnel. He was supposed to enter the slope below Postal Square and reach the surface in the area of ​​Bessarabka. It was planned to build a new passenger station, and the one that was beyond the river. To turn a head into a freight station. The proposal was discussed for a long time but the City Duma rejected it.

Another real opportunity for the construction of the metro in Kiev appeared in September 1916, when the chairman of the Kiev branch of the Russian-American Chamber of Commerce addressed the mayor with proposals for improving transport links in the city. He wrote: "The development of Kiev has been proceeding recently at a rapid pace both in terms of population growth and the development of busy commercial and industrial activities. The peculiar conditions of Kiev: the remoteness of residential quarters from the commercial center, the exorbitant high cost of apartments in the central and neighboring quarters, the size of the city , its mountainous position, mainly the commercial nature of the population - all this raises primarily the question of cheap, fast and safe in all respects communication. currently meets none of these conditions, its defects are known to all, their reasons are that under the current conditions the development of the tram network cannot keep up with the city ahead of its development. An increase in the number of wagons on the main lines threatens to slow down traffic, and "the increase in the speed of movement of wagons threatens the safety of people. The only way out of this situation is a gradual transition from a ground tram to an underground tram, starting from the main streets.

December 7, 1916 Mayor Fedor Burchak replied to the Russian-American Chamber of Commerce: "The city government, having thoroughly discussed the Chamber's proposal, agreed in principle to attracting American capital to the Kiev equipment business using high-speed railways with the participation of the City Administration in an enterprise of American capital that could arise for this purpose, considering a pure concessionary way of organizing urban enterprises in the future for the City Administration is unacceptable. "

The Chamber of Commerce did not count on such an answer, thinking precisely about the concession. But she did not abandon her plans and in January 1917 requested statistical data for Kiev. It was planned to launch a campaign in America to attract capital for the construction of the metro in Kiev. These were the very first steps to the Kiev metro, which remained unrealized due to the revolutionary 1917.

And yet, in June of the following year, after a catastrophic explosion of artillery shells at the Zverinets (they were in the triangle between the modern streets of Bastion and Kikvidze), the metro started talking again. It was about the plans of the government of the hetman of the Ukrainian state Pavel Skoropadsky to turn the injured menagerie into the best district of Kiev. To build here a government center with a Hetman's palace, to establish institutions and institutes of the Academy of Sciences, to establish a central market equipped with the latest technology, through which the city would be provided with all necessary goods and products.

After a meeting with the Deputy Minister of Railways, engineer Chubinsky, the correspondent of the newspaper Vozrozhdenie wrote: "Lifting machines, both freight and passenger, are much better than those on the Mikhailovsky lift (it is said about the funicular) will lift people and goods from the Dnieper that need to be transported from coast to Zverinets or Kiev. Water supply, sewerage, power station and a tram, which is of great importance, will be built. The construction of trams, except for those now, is planned, also in the tunnels, which The land of the Menagerie and Kiev in general, where the metro is to be held, is the best for this construction. Kiev stands on the mountains and plains created by nature itself, and the metro, emerging from the mountain tunnel onto the plain and again passing through the tunnel, will transport everyone and everything from Bessarabka to Demievka, from the Menagerie to Lukyanovka, from the Embankment or Proreznaya to Zadniprovsky Slobods. " However, these bright prospects were not destined to come true so soon, since on December 14, 1918, power from the hetman of Skoropadsky passed to the Directory of Simon Petlyura.

Almost 20 years have passed when plans for the metro in Kiev began to take on a certain reality. On July 9, 1936, the Presidium of the Kiev City Council considered the thesis of a graduate of the Moscow Institute of Transport Engineers Papazov "Project of the Kiev Metro." The protocol noted that the author "successfully approached one of the issues of the reconstruction of Kiev and the device of intracity transport, and also successfully developed certain practical issues of the metro scheme." For this project, the engineer received a prize of 1,000 rubles from the city.

Rumors spread about the imminent construction of the metro, and letters from mining specialists with offers of their services began to come to Kiev. The City Council answered negatively for the time being, but in 1938 preparatory work began, which was interrupted by the Great Patriotic War.

Background

In 1884, for the first time in the Russian Empire, the design of an underground railway was considered in Kiev. The project provided for the passage of tunnels from the pier on the Dnieper to the railway station through Postal Square and Bessarabka. However, deputies of the City Duma rejected this project - it is likely due to a banal fear of the unknown. The same happened in Moscow, where the projects of 1902 and 1912 failed. The idea of ​​creating high-speed city transport in Kiev was again considered in 1916. Then the members of the Russian-American trading company tried to raise money to create a subway in Kiev [10]. However, the city government denied the trading company. In 1918 they recalled the metro again - this was due to the plans of the hetman of Ukraine Pavel Skoropadsky to turn the Zverinets district into the best district of the city. These plans were not destined to come true either, since the power of the hetman Skoropadsky passed to Simon Petlyura.

Only twenty years later, plans for the construction of the metro in Kiev gained credibility. On July 9, 1936, the Presidium of the Kiev City Council considered the thesis of a graduate of the Moscow Institute of Transport Engineers Papazov "Project of the Kiev Metro". For this project, the young engineer was awarded a prize of 1,000 rubles. [11] There were rumors in Kiev that a metro would soon be built in the city; this led to the fact that letters from mining specialists began to come to Kiev with proposals to provide their assistance in the design and construction. The Kiev City Council for some time responded not in favor of the metro, but in 1938 preliminary work began, which ceased when the Great Patriotic War began.

Svyatoshinsko-Brovarskaya

In August 1949, the management of "Kievmetrostroy" began the construction of the subway in Kiev. The first section of the Svyatoshinsko-Brovarsky line with a length of 5.2 km from the station "Station" to the station. laquo; Dnepr "was commissioned on November 6, 1960. Then the cars were serviced at the Dnepr temporary depot, and the station itself had a very unusual design. In 1963, a westerly section was commissioned with two stations 3.4 km long; concrete tubing began to be used in the construction of the tunnel. Since 1965, the metro crossed the Dnieper along the two-tier Metro bridge to the left bank and the Darnitsa electric depot acquired. Since June 1, 1970, the composition of electric trains has been increased. Instead of 3 carriages, 4 carriages entered the line. Since 1972, 5 wagon trains run. In 1987 between Art. "University" and "Khreshchatyk" built art. "Leninskaya", now "Teatralnaya", especially as a transfer to the Syretsko-Pecherskaya line. Since the fall of 2000, construction began on a 3-kilometer section of the Svyatoshinsko-Brovarskaya line in the western direction. The work was carried out although it was large-scale - two stations "Victory Avenue" and "Palladin Avenue" (the pilot names of the stations "Zhitomirskaya" and "Akademgorodok") were built in parallel, but with interruptions due to irregular funding. From January 14, 2001 to December 25, 2002, part of the Victory Avenue was blocked under which a section of the line passed. On May 24, 2003, a section from Art. "Svyatoshin" to Art. Akademgorodok. The current line with 18 stations, served by 271 wagons, runs from west to east, crossing the Dnieper and Rusaniv Strait along bridges. The length of the line is 22.7 km, travel time - 38.5 minutes.

Kurenevsko-Krasnoarmeyskaya

In 1971, construction began on the first section of the line. In December 1976, a section of the Kurenev-Krasnoarmeyskaya line, 2.3 km long from the station "The October Revolution Square" is now the "Independence Square" to Art. The Red Square is now Kontraktova Ploshchad. Within 6 years, a north-facing plot was completely built that connected the Obolon housing estate with the city center, and the Obolon electric depot was also commissioned. The construction of the southern section was frozen from 1984 to 2005. Due to the need to cross the underground channel of the Lybid River, at that time there were no technologies that could do this, at a reasonable cost. Since 2005, the construction of the southern section of the line has been continued. In the winter of 2006, an accident occurred at the construction of the Demeevskaya station - the wall of the future station collapsed and a gantry crane ural in the pit. Fortunately, no one was hurt. On December 15, 2010, as always after several transfers, a 4 km stretch was opened with three stations in a southerly direction. The current line with 15 stations, served by 220 wagons, runs from north to south, has a length of 17.2 km, travel time 35 minutes.

Syretsko-Pecherskaya

In 1981, construction began on the third line of the Kiev metro. On December 31, 1989, the first section of the Syretsko-Pecherskaya metro line with a length of 2.1 km from the station "Golden Gate" to the station. "Mechnikova" is now "Klovskaya" the construction of the southeastern section that crosses the Dnieper along the South Bridge was completed in 1994. The station "Pecherskaya", built since 1989, was open to passengers only in 1997. In 1996, the first section of the northwestern direction with three stations was commissioned, one of which, the Lviv Brahma, is not in operation and is in a semi-preserved state, due to the lack of an inclined tunnel. After regular postponements of the opening date (10/14/1999, 12/30/1999) on March 30, 2000, the 40th station of the Kiev metro Dorogozhichi came into operation. Due to the transfer of land for the electric depot, the southeastern section is extended by 3.3 km, 3 stations are planned on this stretch. The first of them, the Boryspil, was opened on August 23, 2005. In March 2006, Art. "Vyrlitsa", she is between Art. Kharkovskaya and Art. "Boryspil". The construction of the third station - "Red Farm" is now underway. The Kharkivske depot was opened on August 23, 2007, but it began to function only at the end of January 2008. The length of the active site with 16 stations is 22.8 km, it is served by 248 cars, the travel time is 38 minutes.

Podolsk-Voskresenskaya

2005 can be considered the year the construction of the line began, although no underground work has been carried out. Stations are being built at the Podolsky bridge. The construction of the fourth line of the Kiev metro is constrained by the pace of construction of the Podolsky bridge. The opening of the structure was planned in 2014, when the third (final) stage of construction will be completed [15]. As of 2015, backlogs were completed for the station at the bridge overpasses.

Heads of the Kiev metro

Orlov Nikolay Konstantinovich (1913-1990) - beg. in 1959 - 1975
Kapitanyuk Stepan Pavlovich (1922-2004) - early. in 1975 - 1985
Balatsky Nikolay Evtikhievich (b. 1936) - beg. in 1985 - 2003
Shavlovsky Nikolai Nikolaevich (b.1949) - beg. 2003 - 2006
Fedorenko Vladimir Ivanovich (b. 1954) - and. about. beg. 2006 - 2007
Miroshnikov Peter Vladimirovich (b. 1957) - early. 2007 - 2010
Fedorenko Vladimir Ivanovich (b. 1954) - beg. from October 29, 2010 to May 14, 2014
Kazyulkin Ruslan Anatolyevich - beg. from May 14 to July 16, 2014
Braginsky Victor Vladimirovich (born 1983) - beg. since July 17, 2014

Ad Language

In the 1960s, Ivga Kuznetsova, a teacher at Kiev University, made sure that in the capital of Ukraine, they would only make subway announcements in Ukrainian. But in the first half of the 1980s, stations in the Kiev metro were already announced only in Russian. Moreover, until February 1984, when the train started, instead of "Caution, the doors are closing", the phrase "Doors are closing" sounded simply, and it acquired the look "Caution, doors are closing" only in February 1984. When the train arrived at the final station, the final phrase was "The train does not go any further. Please free the cars. " This method remained unchanged until November 1987. From November 1987 until July 16, 1990, when the Declaration of Sovereignty of Ukraine was adopted, the announcement was bilingual: the arrival of the train at the station was announced in Ukrainian, and the departure in Russian. Since August 1990, station announcements began to be made only in Ukrainian. Since May 2012, announcements in the Kiev metro are partially duplicated in English.

Metro as a whole

Now the total length of the metro lines with 49 stations located on them is 63.7 km s. Each line is serviced by its own electric depot - "Darnitsa", "Obolon" ​​and "Kharkivske". For the period until 2010, the construction of the fourth line is planned, the line project itself was ready 20 years ago from Zhulyan to Voskresenka and Troeschina, but the cost of the bridge across the Dnieper, Desenka and Voskresensky Gardens is about $ 500 million, which is unbearable for today's capital budget. So, in the near future, the fourth line in Kiev will not reach the left bank. There is a construction project and the fifth Dnieper line, it was supposed to go from the Troeschina residential area along the Dnieper to Poznyaki (the station "Poznyaki" was even prepared as a transfer station). When and in what form this plan will be implemented is not yet known. The city administration is debating the feasibility of building a new metro line. We decided to build a light rail, it is much cheaper than the subway.

Metro Today

Today, the Kiev metro has three operating lines with 52 stations, the operational length of the tracks is 67.6 km. There are three underground interchange nodes in the city center in the Kiev metro. At the moment, the Podolsk-Vigurovskaya line is being built and the Left Bank is being designed. Of the 52 stations of the Kiev metro, 6 are ground. Из подземных станций 20 глубокого заложения и 26 — мелкого. Станции глубокого заложения в Киевском метро в основном пилонные, есть 3 станции колонного типа, а также имеется единственная в СНГ станция «лондонского типа» (без центрального вестибюля) — «Арсенальная». Станции мелкого заложения по конструкции разделяются на колонные (13 станций) и односводчатые (8 станций). Среди колонных станций мелкого заложения можно выделить три двухпролётные станции: «Позняки», «Вырлица» и «Красный Хутор»; три станции с высоким сводом центрального зала — «Академгородок», «Демиевская» и «Ипподром». Три станции имеют боковые платформы, две из них (обе — на третьей линии) — «Вырлица» и «Красный Хутор» — станции мелкого заложения, и наземная станция «Днепр», остальные станции имеют островные платформы. Самой глубокой станцией является станция «Арсенальная» (105,5 м). В настоящее время эта станция считается самой глубокой в СНГ и Европе. На третьей линии есть две неоткрытые станции — «Теличка» и «Львовская брама», они не имеют выходов на поверхность, однако сами станции построены в конструкциях и готовы на 30-70 %; а также задел под станцию «Герцена», которая находится между станциями «Лукьяновская» и «Дорогожичи». При этом их можно назвать «долгостроями», так как они находятся в «замороженом» состоянии свыше 15 лет.

Первая линия , Святошинско-Броварская, чья история начинается 6 ноября 1960 года, имеет протяжённость 22,75 км (из них 6,7 км — наземный участок) и 18 станций. Наземный участок пересекает реку Днепр по двум метромостам. Линия является самой загруженной в Киевском метрополитене. Оценочная предельная длительность поездки составляет 38 минут.
Вторая линия , Куренёвско-Красноармейская, первый участок которой был введён в эксплуатацию 16 декабря 1976 года, имеет длину 20,95 км и 18 станций. Это единственная линия, которая не пересекает Днепр и не имеет наземных участков. Оценочная предельная длительность поездки составляет 36 минут.
Третья линия , Сырецко-Печерская, первый участок которой был введён в эксплуатацию 31 декабря 1989 года, имеет длину 23,9 км и 16 станций и один метромост. Оценочная предельная длительность поездки составляет 36 минут.

Линии метрополитена соединены между собой переходами: «Площадь Независимости» — «Крещатик», «Дворец спорта» — «Площадь Льва Толстого» и «Театральная» — «Золотые ворота». В метрополитене имеется 127 эскалаторов, которые размещены на 26 станциях, в том числе 122 действующих эскалаторов на 25 станциях. Энергетическая система метрополитена включает разветвлённую кабельную систему, 52 совмещенные тягово-понижающих подстанций, 2 тяговые подстанции, 14 трансформаторных подстанций. Управление ими осуществляется с автоматических диспетчерских пунктов. Габариты приближения строений, оборудования и подвижного состава линий киевского метрополитена соответствуют требованиям ГОСТ 23961-80.

Architecture

Киевский метрополитен не является исключением среди систем метро Советского Союза, известных своим ярким и красочным художественным оформлением. Станции первого периода были оригинально продуманы и декорированы в стиле послевоенной советской архитектуры, смешанной с традиционными украинскими мотивами. Станции второго периода имели уже не такое красочное, более строгое оформление. Функциональные возможности стали самым важным фактором в более новых проектах, и оригинальность оформления отошла на второй план. Станции, построенные в тот период, были практически одинаковы. Лишь в середине 1970-х годов декоративная архитектура начала возрождаться. В 2012 году станция «Золотые ворота» вошла в список из 22 самых красивых станций метрополитена Европы (по версии британской газеты Daily Telegraph).

Наземные вестибюли есть на пятнадцати станциях: «Вокзальная», «Университет», «Крещатик», «Арсенальная», «Днепр», «Политехнический институт», «Шулявская», «Гидропарк», «Левобережная», «Дарница», «Черниговская», «Сырец», «Дорогожичи», «Лукьяновская», «Золотые ворота». Of them:

«Крещатик» — вестибюль в доме № 19 на Крещатике открыт в 1960 году одновременно со станцией, второй — наземный купольный вестибюль на углу улиц Институтской и Ольгинской (открыт 4 сентября 1965 года) и третий вестибюль —— встроен в дом № 13 по улице Архитектора Городецкого (открыт в конце мая 1970 года);
«Днепр» — вестибюль находится под станцией, расположенной на эстакаде;
«Политехнический институт» — вестибюль встроен в здание, в котором расположено управление метрополитена;
«Гидропарк» — дополнительный вестибюль на восточном выходе построен в 1987 году;
«Левобережная» — два вестибюля-портала на склоне насыпи, по которой пути подходят к станции, расположены по обе стороны улицы Марины Расковой (построены в ходе реконструкции станции в 1976 году);
«Дарница» — наземный вестибюль построен в 2006 году на западном выходе в результате реконструкции станции;
«Черниговская» — два вестибюля в виде стеклянных объёмов по обе стороны Красногвардейской улицы;
«Золотые ворота» — вестибюль встроен в здания на пересечении Золотоворотского проезда и Владимирской улицы;
«Дорогожичи» — вестибюль представляет собой здание-платформу, выход из которого устроен в подземном переходе;

На остальных станциях выходы совмещены с подземными переходами, в том числе на 16-ти станциях («Оболонь», «Петровка», «Тараса Шевченко», «Святошин», «Дарница», «Лесная», «Дворец Спорта», «Вырлица», «Бориспольская», «Красный Хутор», «Демиевская», «Голосеевская», «Васильковская», «Выставочный центр», «Ипподром», «Теремки») переходы сделаны в виде крытого стеклянного павильона («стекляшки»), на станциях «Контрактовая площадь» и «Площадь Льва Толстого» ближайшие к станции выходы из подземного перехода устроены в зданиях, причём на «Площади Льва Толстого» — в здание инженерного корпуса метрополитена. На станции «Героев Днепра» два полуподземных вестибюля встроены в автодорожную развязку, выход осуществляется на круглую площадь внутри развязки. В начале 1990-х годов некоторые станции были переименованы (это было связано с декоммунизацией). Некоторые из советских символов, первоначально включённых в интерьер станций, были удалены.

Хронология открытия участков

Цвета названий станций соответствуют цветам линий метро на которых они находятся.
6 ноября 1960 года: «Вокзальная» — «Днепр» (без «Ленинской» (ныне «Театральная»))
5 ноября 1963 года: «Вокзальная» — «Завод "Большевик"» (ныне «Шулявская»)
5 ноября 1965 года: «Днепр» — «Дарница»
4 октября 1968 года: «Дарница» — «Комсомольская» (ныне «Черниговская»)
5 ноября 1971 года: «Завод "Большевик"» (ныне «Шулявская») — «Святошино» (ныне Святошин)
17 декабря 1976 года: «Площадь Калинина» («Площадь Октябрьской революции», ныне «Площадь Независимости») — «Красная площадь» (ныне «Контрактовая площадь»)
4 декабря 1979 года: «Комсомольская» (ныне «Черниговская») — «Пионерская» (ныне «Лесная»)
19 декабря 1980 года: «Красная площадь» (ныне «Контрактовая площадь») — «Проспект Корнейчука» (ныне «Оболонь»)
19 декабря 1981 года: «Площадь Октябрьской Революции» (ныне «Площадь Независимости») — «Республиканский стадион» (ныне «Олимпийская»)
6 ноября 1982 года: «Проспект Корнейчука» (ныне «Оболонь») — «Героев Днепра»
30 декабря 1984 года: «Республиканский стадион» (ныне «Олимпийская») — «Дзержинская» (ныне «Лыбедская»)
6 ноября 1987 года: «Ленинская» (ныне «Театральная»)
31 декабря 1989 года: «Золотые ворота» — «Мечникова» (ныне «Кловская»)
29 декабря 1991 года: «Мечникова» (ныне «Кловская») — «Выдубичи» (без «Печерской»)
30 декабря 1992 года: «Выдубичи» — «Осокорки» (без «Телички»)
28 декабря 1994 года: «Осокорки» — «Харьковская»
30 декабря 1996 года: «Золотые ворота» — «Лукьяновская» (без «Львовской Брамы»)
27 декабря 1997 года: «Печерская»
30 марта 2000 года: «Лукьяновская» — «Дорогожичи»
24 мая 2003 года: «Святошин» — «Академгородок»
14 октября 2004 года: «Дорогожичи» — «Сырец»
23 августа 2005 года: «Харьковская» — «Бориспольская» (без «Вырлицы»)
4 марта 2006 года: «Вырлица»
23 мая 2008 года: «Бориспольская» — «Красный Хутор»
15 декабря 2010 года: «Лыбедская» — «Васильковская»
27 декабря 2011 года: «Васильковская» — «Выставочный центр»
25 октября 2012 года: «Выставочный центр» — «Ипподром»
6 ноября 2013 года: «Ипподром» — «Теремки»


Планы строительства и перспектива

По проекту Генерального плана развития Киева до 2025 года, разработанному КО «Институт Генерального плана г. Киева» в 2011 году, планируется строительство новой ветки метро с массива Троещина к аэропорту Киев, Сырецко-Печерскую линию продлить к массиву Виноградарь, предусмотрено строительство депо на Куренёвско-Красноармейской линии за станцией Теремки. Также предусмотрено строительство пересадочных узлов возле станций городской электрички. Кроме того, существовали планы по дополнению системы метрополитена линиями лёгкого метро системы РАДАН разработки ГП Антонов.

Продление Святошинско-Броварской линии

Планируется сооружение второго выхода на ст. м. «Вокзальная». Предварительно планируется продление линии до жилого массива Новобеличи (сроки неизвестны).

Продление Куренёвско-Красноармейской линии

Продление Куренёвско-Красноармейской линии в направлении Теремков было запланировано на начало 1980-х годов, однако вскоре работы были свёрнуты и предпочтение отдано строительству Сырецко-Печерской линии. В 2005 году возобновлено строительство участка от станции «Лыбедская» до станции «Выставочный центр» и далее до «Теремков». Ранее планировалось, что участок от станции «Лыбедская» до станции «Васильковская» будет сдан в эксплуатацию в 2007 году, но из-за недостаточного финансирования и сложных геологических условий сроки были перенесены сначала на 2008 год, а затем и на 2009 год. Фактически станции открылись 15 декабря 2010 года. 27 декабря 2011 года открыта станция «Выставочный центр». 25 октября 2012 года открыта станция «Ипподром». 6 ноября 2013 года открыта станция «Теремки».

Продление Сырецко-Печерской линии

Одобрено продление Сырецко-Печерской линии до станции «Синеозёрная», предполагается, что строительство этого участка закончится в 2016 году[26].Тем не менее, данные сроки крайне сомнительны, учитывая объём работ и сложности с финансированием. Рассматривался также проект продления линии от станции «Красный хутор» до железнодорожного вокзала «Дарница». Впоследствии линию планируется достроить до станции «Левобережная».

Подольско-Вигуровская линия

До 2004 года называлась Подольско-Воскресенской. Станет исторически четвёртой линией Киевского метрополитена и соединит юго-запад Киева с северо-востоком, пройдя от аэропорта Киев (Жуляны) вдоль Воздухофлотского проспекта, через Севастопольскую, Соломенскую площади, затем, через железнодорожный вокзал, площадь Победы, Лукьяновку, Татарку, Подол, Труханов остров, линия пройдёт до массива Радужный (Серова-Радужный), бульвара Перова и Братиславской улицы Воскресенского массива и Вигуровщины-Троещины. Предполагалось, что первая очередь Подольско-Вигуровской линии свяжет две линии Киевского метро — Сырецко-Печерскую линию и Куренёвско-Красноармейскую линии, тем самым позволив разгрузить пересадочные узлы в центральной части города. На линии ранее предлагалось устроить вилочное движение — от станции «Радужная» поезда пойдут как в сторону станции «Братиславская», так и в сторону станции «Улица Милославская». В 2011 году предлагалось выделить из горбюджета 8,9 млн. гривен на начало строительства первой очереди ветки метро от станции «Глубочицкая» до станции «Радужная» у одноимённого массива, а также на перестройку скоростного трамвая на Троещине в метро. Запустить первую очередь планировали в 2014 году. Однако продолжение строительства отложено на неопределённый срок, а первая очередь будет только от станции «Подольская» до станции «Радужная».

Левобережная линия

Трасса линии проходит и ранее планировалась взамен линии Киевского скоростного трамвая по улице Оноре де Бальзака на Троещине. Сроки сдачи первой очереди линии от станции «Улица Милославская» до станции «Проспект Ватутина» назывались не ранее 2019 года, однако с принятием трассировки метро по проспекту Маяковского, стали неизвестны. В перспективе эту линию планировалось продлить на юг по левому берегу Днепра в направлении Осокорков. Трасса Левобережной линии проектировалась по улице Оноре де Бальзака от ул. Милославской до проспекта Ватутина, мимо ж/д ветки до Броварского проспекта с пересадкой на Святошинско-Броварскую линию (ст. «Левобережная») и ответвлением на Подольско-Вигуровскую линию в районе нынешних Русановских садов. Первоначальное название линии — Приднепровская (согласно планам 1980-х годов). Её трасса должна была проходить от села Зазимье Броварского района через жилой массив Вигуровщина-Троещина, Русановские сады, новые жилые районы на юго-востоке города и заканчиваться в селе Вишенки Бориспольского района Киевской области.

Вышгородско-Дарницкая линия

Проектом Генерального плана Киева, обнародованном в 2012 году, более чем вдвое планируется увеличить общую протяженность метрополитена и количество его станций. Линия предлагалась и оговаривалась, как пятая, на замену Левобережной, на месте которой сейчас действует Киевский левобережный скоростной трамвай № 4,5. Её трасса планируется от Куреневки через Краснозвездный проспект и Печерск в сторону Ленинградской площади и Дарницкого Ж/Д вокзала. Будет иметь пересадки со станциями Шулявская, Дорогожичи (возможно так же Герцена), Чоколовская, Лыбедская (Демиевская), Дружбы народов. Дата открытия неизвестна.

Оплата проезда

Жетоны разных годов

Жетоны, выпущенные к 50-летнему юбилею метрополитена

| Тариф за одну поездку | Дата введения |
| --- | --- |
| 50 копеек | 12 ноября 1960 года |
| 5 копеек | 1 января 1961 года |
| 15 копеек | 2 апреля1991 года |
| 30 копеек | 2 января 1992 года |
| 50 копеек | 27 апреля 1992 года |
| 5 карбованцев | 26 декабря 1992 года |
| 15 карбованцев | 5 июня 1993 года |
| 30 карбованцев | 10 сентября 1993 года |
| 150 карбованцев | 6 декабря 1993 года |
| 200 карбованцев | 11 августа 1994 года |

| Тариф за одну поездку | Дата введения |
| --- | --- |
| 1500 карбованцев | 1 ноября 1994 года |
| 7000 карбованцев | 1 февраля 1995 года |
| 10000 карбованцев | 7 сентября 1995 года |
| 20000 карбованцев | 7 февраля 1996 года |
| 20 копеек | 2 сентября 1996 года |
| 30 копеек | 15 декабря 1996 года |
| 50 копеек | 19 марта 2000 года |
| 2 гривны | 4 ноября 2008 года |
| 1 гривна 70 копеек | 31 января 2009 года |
| 2 гривны | 6 сентября 2010 года |
| 4 гривны | 7 февраля 2015 года |
Via wiki & Internet