Help site € £ Ұ ₴ $ ₤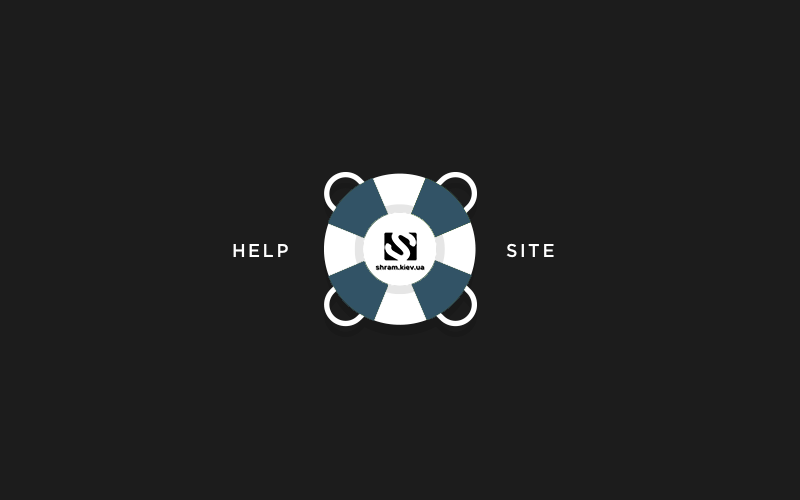 The site Shram.kiev.ua is not commercial and exists due to the enthusiasm of the administrator, its members and the help of well-wishers. If you are inspired by what we do, then we invite you to use your energy in the development of the site and join our team. We are always open to dialogue, and we will be very grateful for any help. The money will go to pay for servers, salaries to the authors of interesting articles, and to develop the site.
Help the site a lot
1. Copyrighted materials. If you are the author of interesting materials and strive to share them - we invite you to place them on the pages of the site shram.kiev.ua - in the thematic section and in a special author's column. The site has good traffic, many will learn about your work. If you have author's articles, lectures, other interesting materials of any subject that have not previously been published, we invite you to take part in this project.
2. Rewriter or copywriter. Help is needed in creating new text materials of any interesting subject based on existing ones (rewrite). The help of a translator of texts from English into Russian is also required. Leading sections are welcome.
3. Dissemination of information about the site shram.kiev.ua and the materials posted here on the Internet and the real world. Tell your friends about what inspires you. Publish material from shram.kiev.ua on another site along with a link to the source material. Share your favorite material on social networks or on forums ...
4. A designer or artist who will create an image on a given topic or share drawings on a specific topic for posting on a site.
5. Layout designer of any classification.
6. Programmer php / js of any classification.
7. Your option . The types of help that we came up with are listed above, so the list is not complete. Surely you have something to share and help, so if your heart tells you, suggest;)
Financial aid
If you have little free time for the above types of assistance, but you still want to help, then you can make a voluntary financial donation to cover expenses * .
* The site team does not respect manifestations of parasitic existence under the guise of accepting donations. Our team consists of people who provide themselves financially.
| | | |
| --- | --- | --- |
| | Replenishment of Privatbank card # | |
| | | |
| --- | --- | --- |
| | Transfer from any card in Ukraine without qr-code commission: or www.liqpay.com . | |
Thank you for visiting this page. Perhaps you are not indifferent to the development of our project. Get creative and help make this site even more interesting! Join the friendly team that works in this project.