Home plants that can survive even in the darkest corner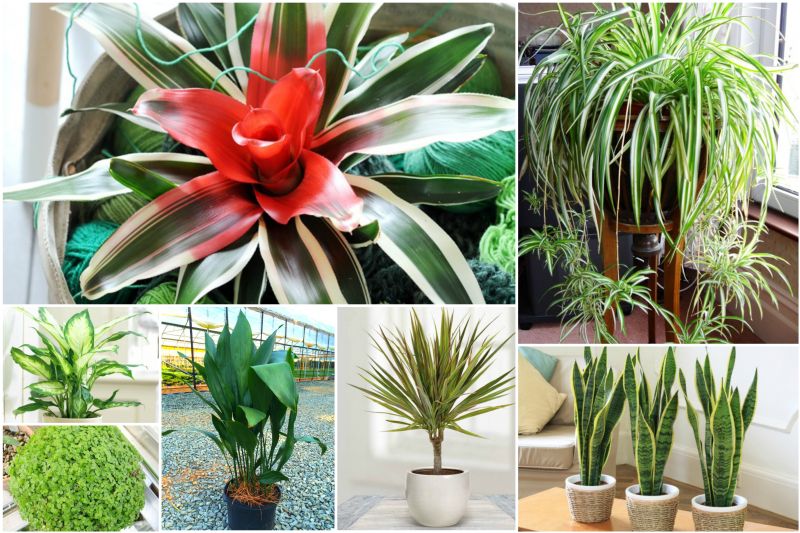 Since residential or public premises are characterized by conditions that are more unfavorable for plants than when grown in greenhouses ( for example, the lateral direction of light, its small amount, dry air, an abundance of dust, drafts, uneven temperature ), to achieve a healthy state and proper development plants used special techniques. Conditions in public and official premises are usually even less favorable than in residential, so here the most unpretentious houseplants are grown.
For premises where sunlight rarely reaches or does not exist at all, these houseplants can be a real salvation. They perfectly feel themselves in the penumbra and at low or artificial illumination.
Most plants from the article Shram.kiev.ua all the charm is not in flowers, but in beautiful and useful leaves. If you consider their sunless "diet" and how they perfectly clean the air - it's quite a lot.
Kalatea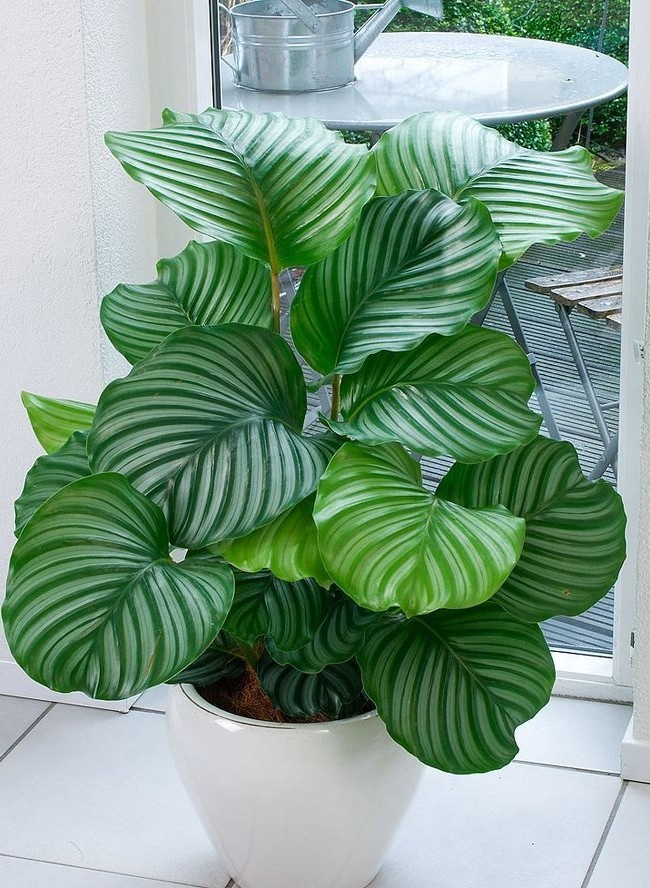 Patterned leaves make this plant a welcome addition to any room, but remember that direct sunlight is undesirable for it. The best option for kalatei is penumbra .
Dieffenbachia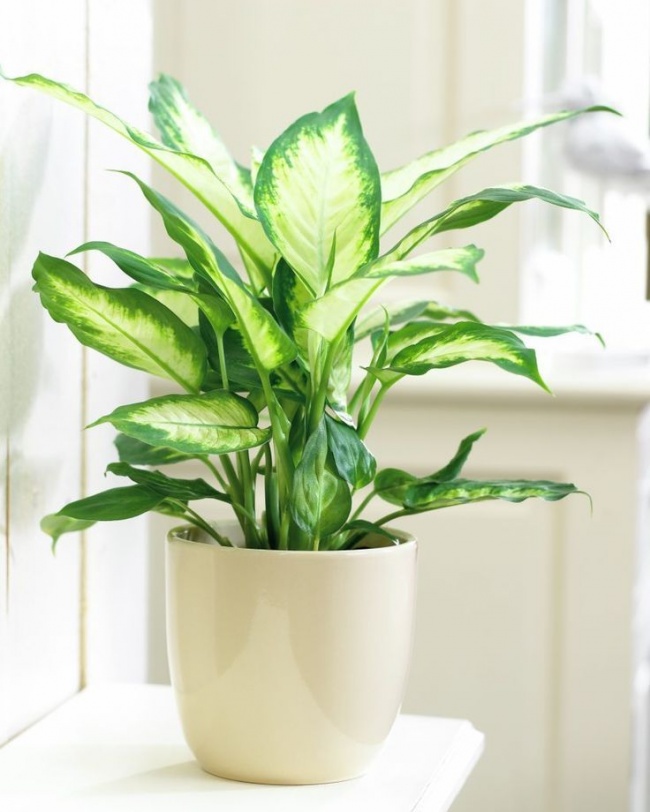 Scattered light is best for this plant. It's best to keep him behind the curtain. Especially the plant is beautiful in the spring-summer period, when light, tender leaves appear in the center.
Dracaena Marginata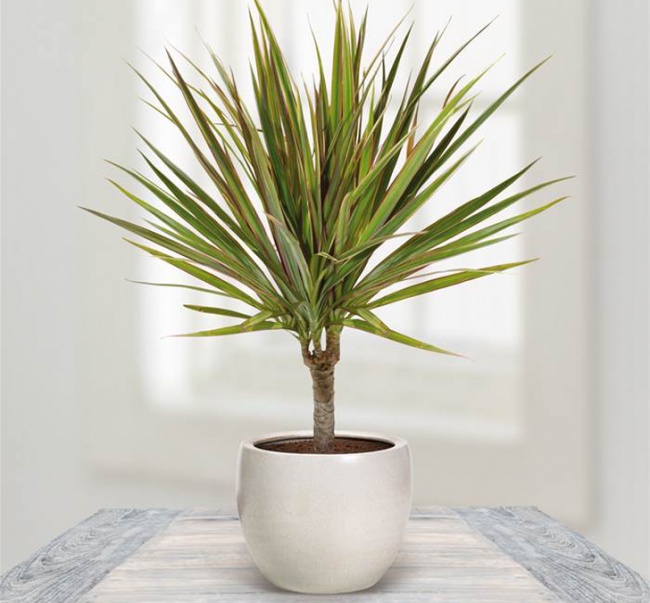 This is a real piece of the tropics on the office table. But keep the plant away from direct sunlight - they can damage them. The plant likes a shadow .
Chlorophytum crested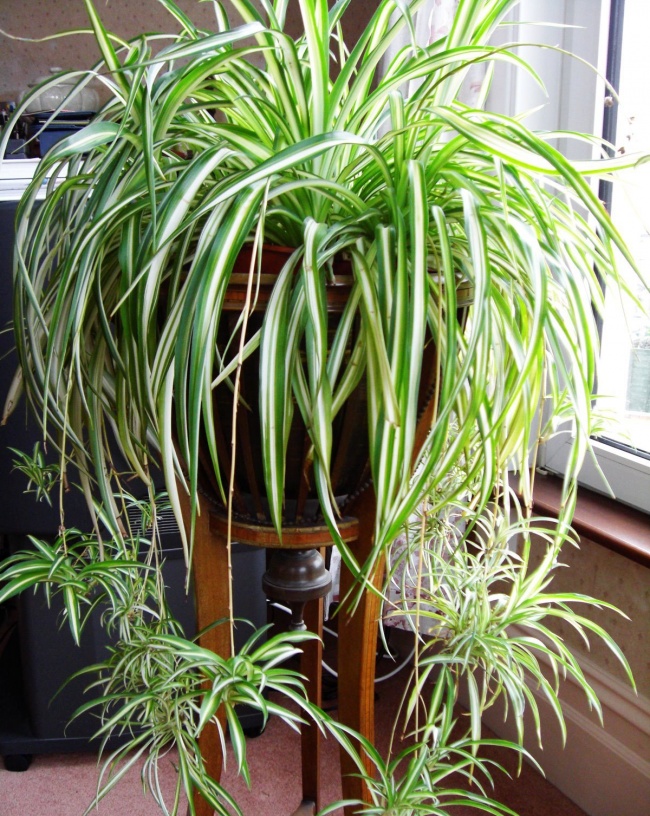 Very unpretentious plant , so quite popular. It can take a long time without the sun and at the same time it perfectly cleans the air.
Gelksina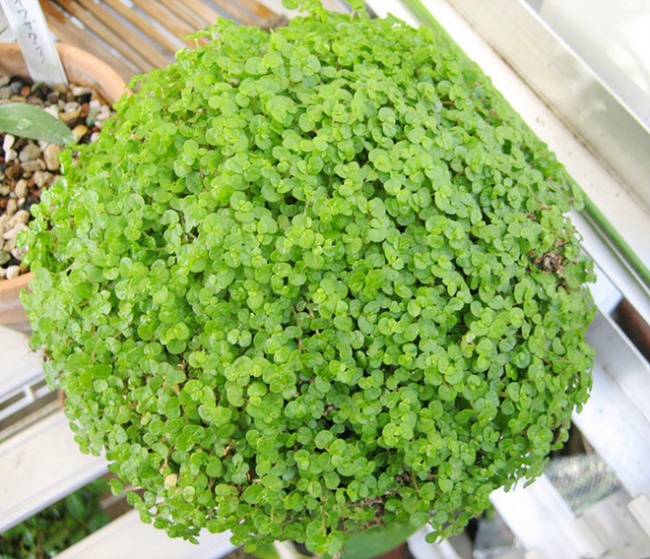 The plant with tiny delicate leaves looks beautiful in hanging pots and pots next to tall plants. But be careful: do not plant it to low plants - gelksina can "strangle" them. You need frequent watering and spraying .
Ferns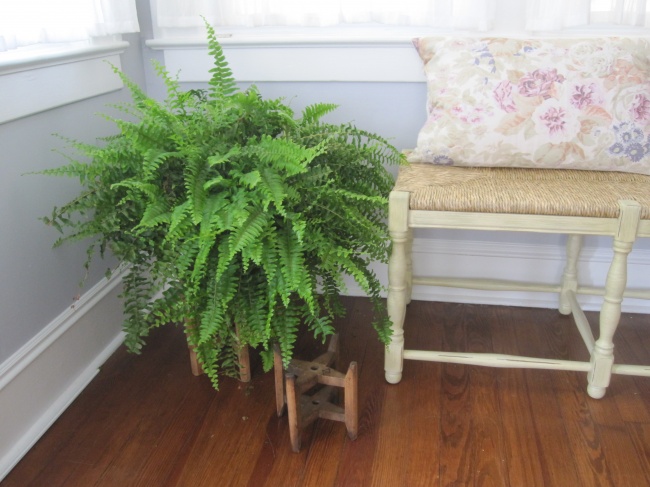 More than 2,000 species of ferns are suitable for growing at home. These tropical plants are ready to stay in the shade , but they will not tolerate dry air . They need frequent spraying of leaves, especially during the heating season.
Philodendron heart-shaped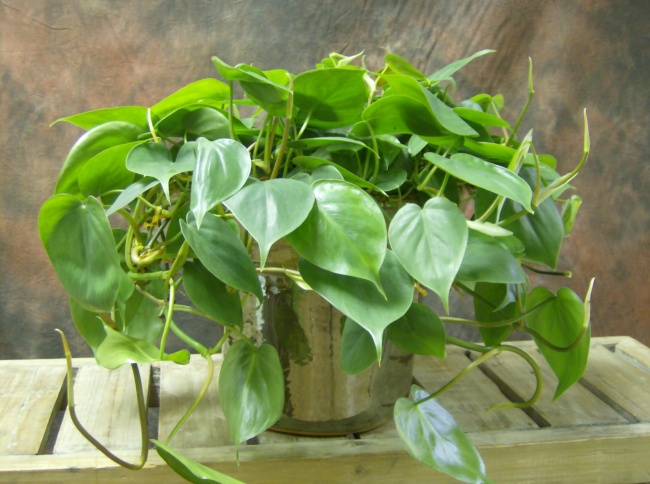 Perhaps, this is a favorite plant of many florists. It feels good in the shade, it cleans the air perfectly . Occasionally you need to pinch it so it does not get too long.
Neoregelia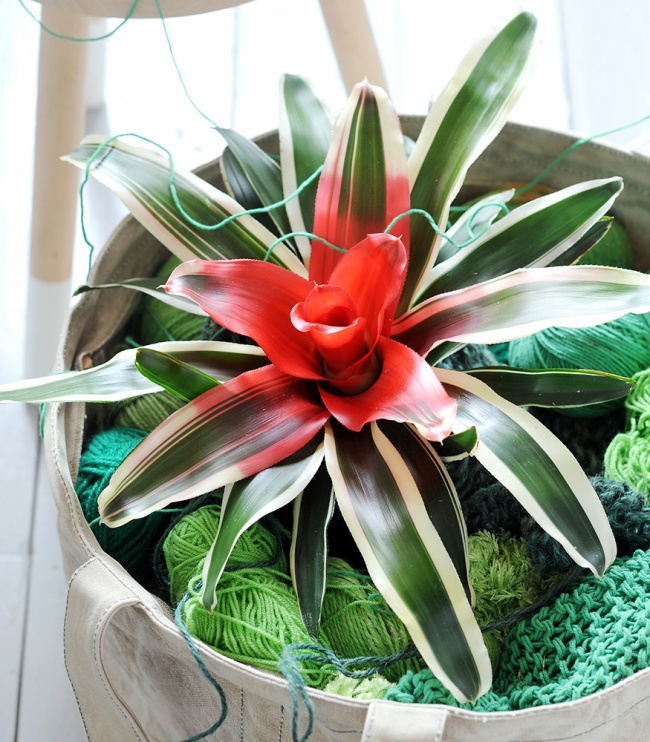 A tropical plant that feels great, getting only artificial lighting . Flourishes in damp conditions, for example in bathrooms .
Spathiphyllum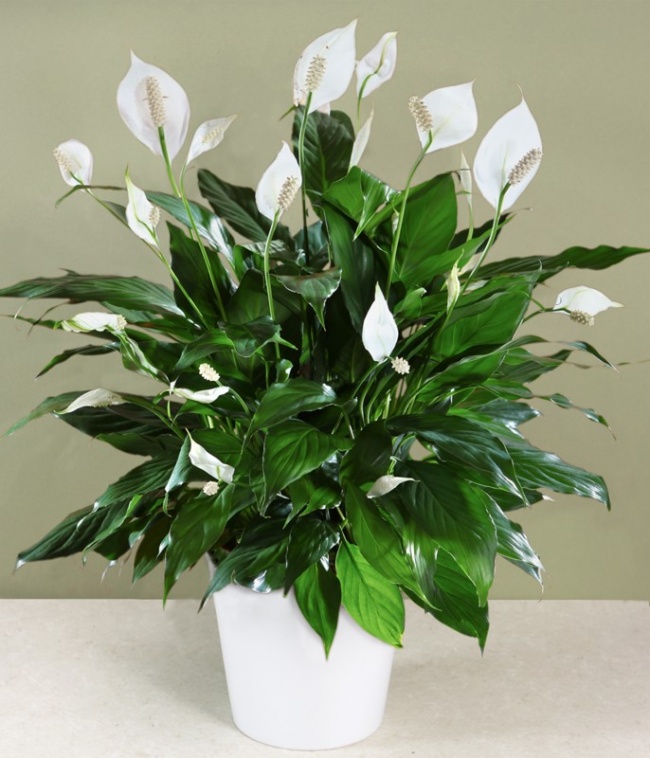 If you often forget to water your plants and the room does not get sunlight, you can pick up such a beautiful and unpretentious flower.
Aglaonema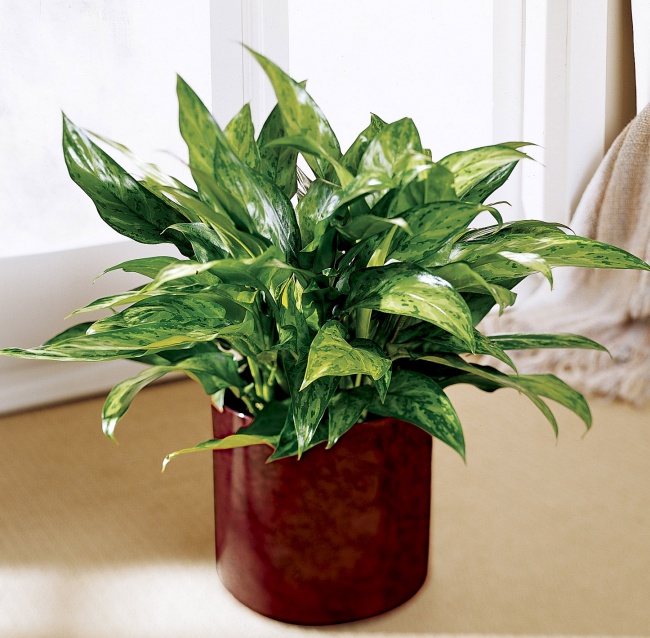 One of the best options for a room with low light . Ideal for beginner gardeners .
Sansevieria three-lane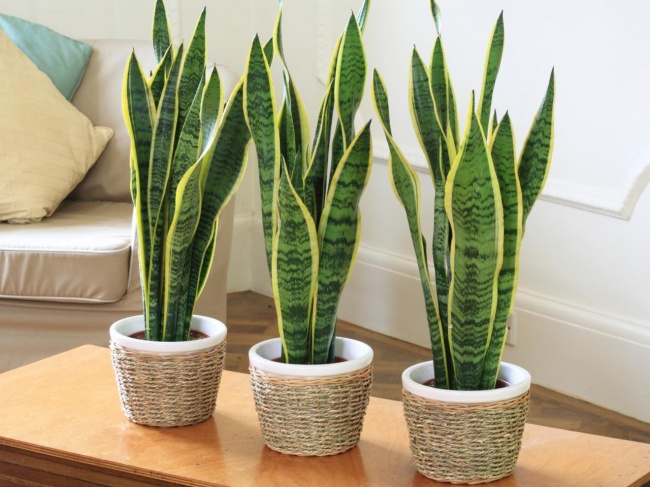 A plant that requires little maintenance . Light affects its growth, but it lives well in the dark .
Aspidistra high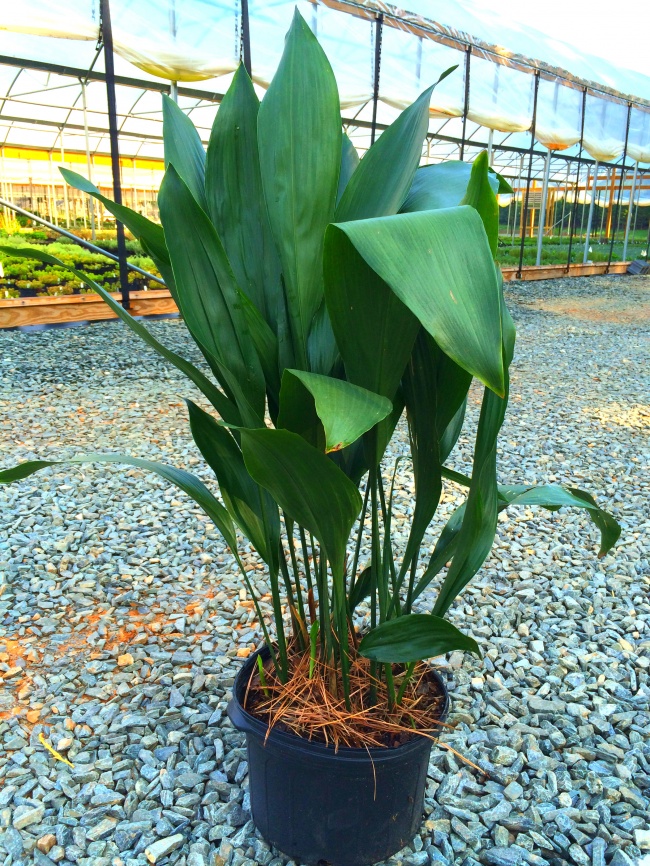 This plant is well tolerated by shade, heat, cold . But it takes a little patience, because it grows very slowly .
Via adme.ru & Photos on the preview happymodern, beyondstores