"Deal with it" - the universal answer for all occasions.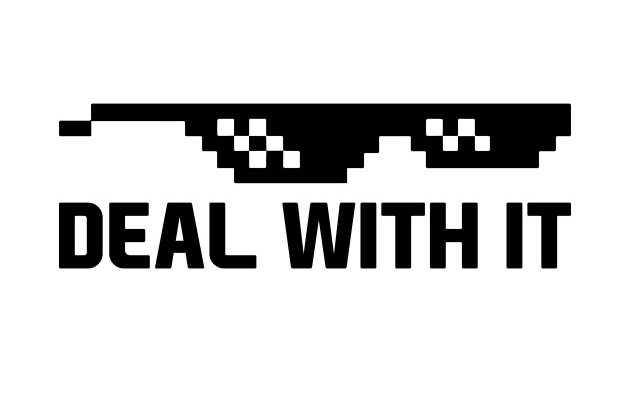 The meme ( English meme) - a unit of information, significant for culture. A meme is any idea, symbol, manner or mode of action that is transmitted consciously or unconsciously from person to person through speech, writing, video, rituals, gestures, etc.
Deal with it ( Rus. Deal with it) - a popular response to nagging in the American Internet and not only.
The term "meme" and its understanding were introduced by evolutionary biologist Richard Dawkins in 1976 in the book "The Selfish Gene". Dawkins proposed the idea that all culturally significant information consists of basic units - memes, just like biological information consists of genes; and like genes, memes are subject to natural selection, mutation, and artificial selection. Based on this idea of ​​Dawkins, the discipline of memetics arose, currently having a controversial scientific status.
Your problems, what happened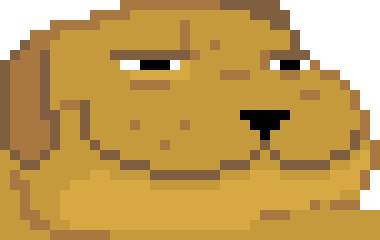 The phrase as a meme appeared on the popular Something Awful website, and they began to notice it in 2009. There, her graphic face was a smiley with a dog in dark glasses, under which a sacred phrase was placed. In 2010, a whole sheet of graphic creativity appeared on dump.fm.
With the advent of this very page, macroes have become popular, where one or another character takes a proud pose while wearing dark glasses.
In March 2011, the DealWithIt tag on Twitter became a place of constant crowding of meme discussions and more.
As a side effect, the Pindos spun a little drama around this phrase: at a basketball game, a member of the losing team spat on the opponent's fan, and the coach replied to all criticisms of the fans of this team:
All I know is, we won the game. Deal with it.
As a result, towels with this phrase were issued in support of the losers.
Your problems are that simple

The use of this meme is simple to impossible: in response to any criticism / nagging / dissatisfaction / bustling (underline), this phrase is fasted, and even better - a macro with a character in glasses, as if to say - nothing can be done, accept the facts as they are there is .
On the Russian-speaking Internet, in view of the meager knowledge of English in general and stable expressions - in particular, "Deal with it" is used mainly in the meaning of "figured out this": commentary on someone's cool story, news and generally anything.
By the way, already in Ancient Rome there was a semantic analogue: vae victis ("woe to the vanquished"), which, as it were, tells us that the problems of losers were not particularly interesting to anyone then.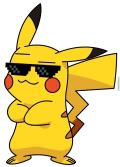 Via lurkmore.to & wiki