Instagram, Lego, ZARA, etc. ... The creators of global brands that do not show their face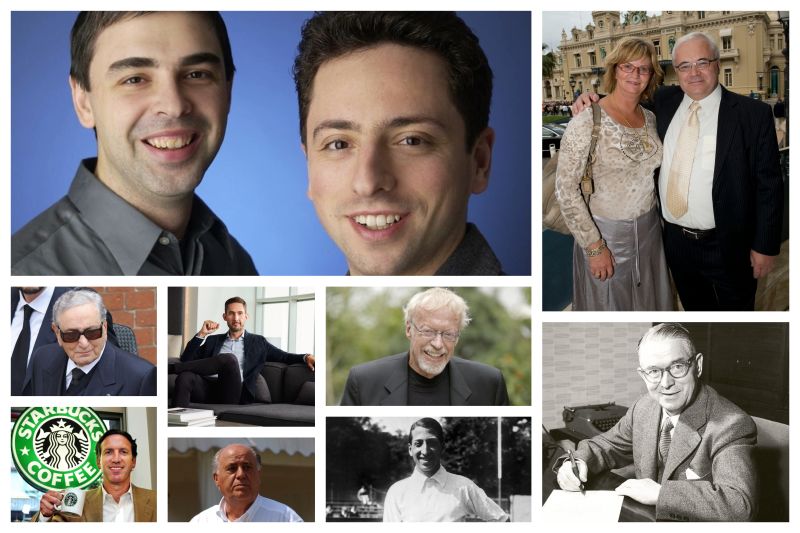 Some owners of world-famous companies literally do not leave the covers of magazines, and their names flicker in the headlines. However, there are those who prefer the privacy of publicity. But we still found them.
Nike - Phil Knight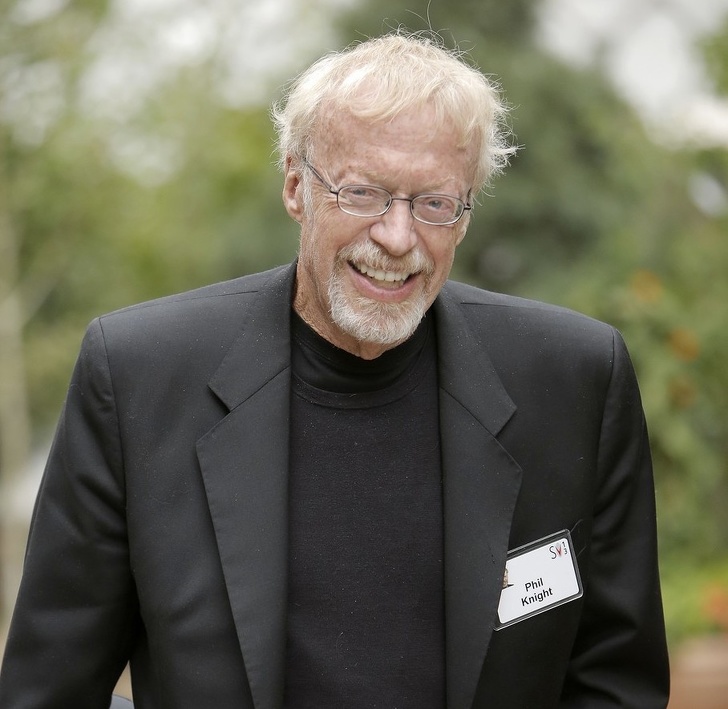 Young Phil Knight and his trainer Bill Bowerman have a passion for running. The quality of running shoes, which was sold in the USA in the 60s, did not satisfy them at all. And then they decided to create Blue Ribbon Sports to sell Japanese sneakers in America (now called Asics).
Over time, it became more and more difficult to work with suppliers, so entrepreneurs decided to create their own sneakers. Bowerman came up with them: the waffle-shaped sole design that improved grip, the coach came up with a look at his wife's waffle iron.
In 1978, the company officially received the name Nike, and then its permanent logo. Knight did not like the word Nike, he wanted to name the Sixth Dimension company, but his colleagues persuaded him to abandon the idea. By the way, Knight talks about all these events easily and fascinatingly in his book "Shoe Seller" - we recommend reading it.
Starbucks - Howard Schulz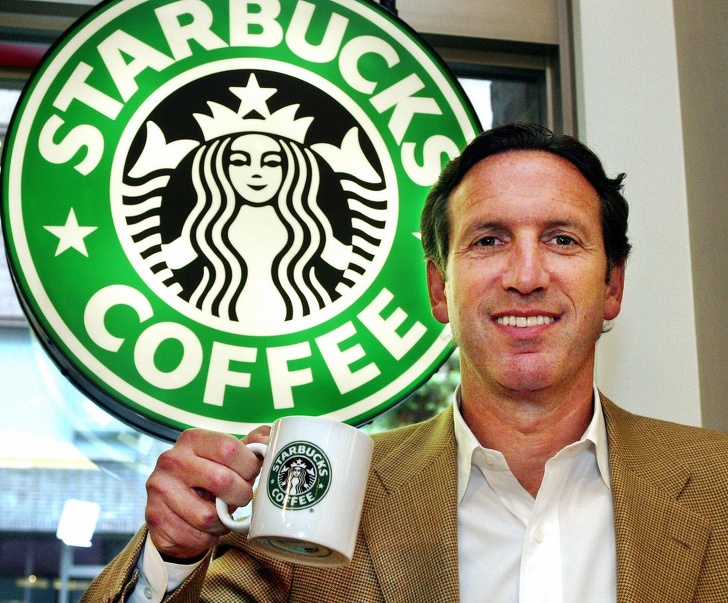 Starbucks was originally opened in 1971 as a Seattle coffee bean and equipment store. And only in 1987, when the company was bought by Howard Schulz (owner of Il Giornale coffee shops), the institution began to turn into a full-fledged coffee shop.
Howard was inspired by the atmosphere of Italian espresso bars, and we can say that he became the popularizer of espresso-based drinks in America. Well, the further development of the brand is known to everyone: today Starbucks coffee houses can be found almost anywhere in the world.
ZARA - Amancio Ortega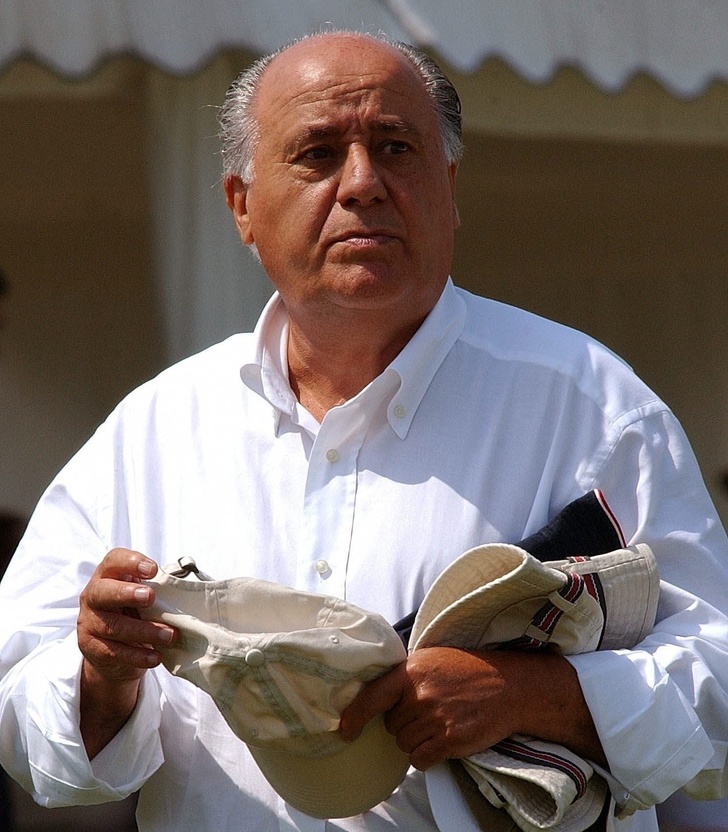 Amancio started his business in the distant 70s: together with his wife Rosalia, they sewed bathrobes and nightgowns right in their living room. Once a German partner canceled an order for a large batch, and the couple decided to sell clothes on their own. The first store they opened in 1975 in the town of La Coruña, Spain.
Things went uphill: the brand decided to follow the concept of "instant fashion", in which fashionable and trendy things appeared in stores every 2 weeks. Over time, the company renamed Inditex and opened new clothing stores: Massimo Dutti, Pull and Bear, Oysho, Zara Home, Uterqüe, Stradivarius, Lefties and Bershka.
As of August 2017, Amancio Ortega is considered the richest man in the world according to Forbes.
Pandora - Winnie and Per Enivoldsen
In 1982, the Enivoldsen couple opened a small jewelry store in Copenhagen: they brought jewelry from Thailand and sold them. By 1987, the company grew, and then the couple decided to create jewelry of their own design.
But more than 10 years passed before Pandora jewelry gained worldwide fame. In 2000, a bracelet with charms was invented: customers could create jewelry of their own design, collecting the pendants they liked on the bracelet. Since then, the company has not stopped growing, and the spouses Enivoldsen are among the richest people in Denmark.
Ferrero - Michele Ferrero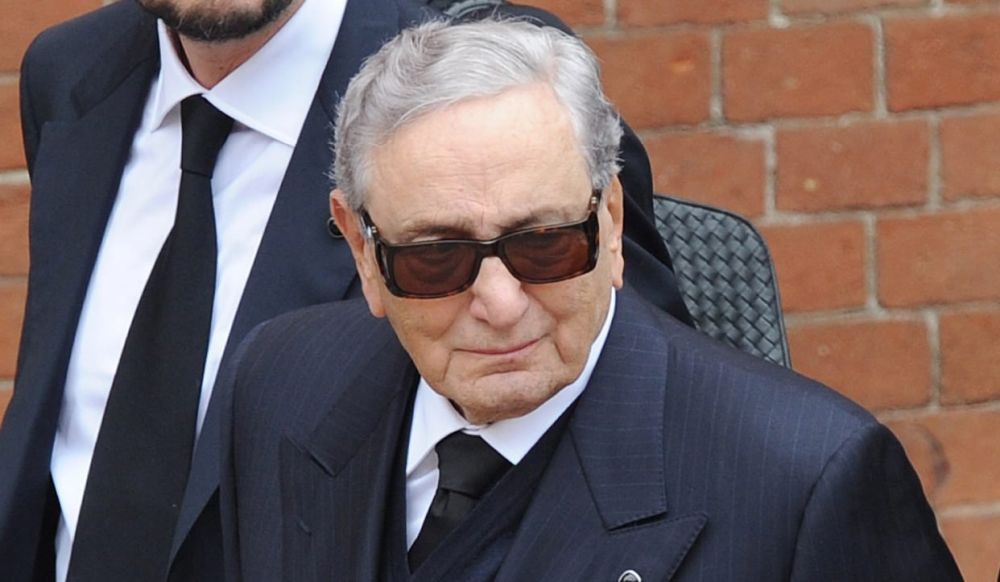 In 1957, Michele got a family business producing hazelnut chocolate paste. The young man smartly got down to business. In order to come up with new products, he presented the collective image of an Italian housewife and asked simple questions: what does she buy for herself and her children, what delicious likes to pamper herself with?
So he came up with Kinder Surprise chocolate eggs (children love chocolate, and parents make them drink milk, because he combined these products), Ferrero Rocher and Raffaello sweets, improved the recipe for family pasta and gave it a more resounding name - Nutella.
Michele noted that Americans care about their figure and strive to make a good impression: for them, he came up with Tic Tac mint sweets, in which there are only 2 calories.
The entrepreneur lived a long life and died at the age of 89, leaving his children a brand that is known and loved in all corners of the world today.
Hard Rock Cafe - Isaac Tigrett and Peter Morton
The world famous cafe chain has a very interesting history of creation. In 1969, The Doors band recorded an album called Morrison Hotel. Around the same time, they accidentally stumbled upon a diner called Hard Rock Cafe, and their album was just recorded in the style of hard rock. They took a few shots in this cafe and then placed the resulting photo on the back of the album cover.
A year later, they were called by two Englishmen - Isaac Tigrett and Peter Morton - asking for permission to open a cafe in London called Hard Rock Cafe. The musicians did not mind, and soon a chain of cafes with a free atmosphere began to conquer the world.
Laсoste - Rene Lacoste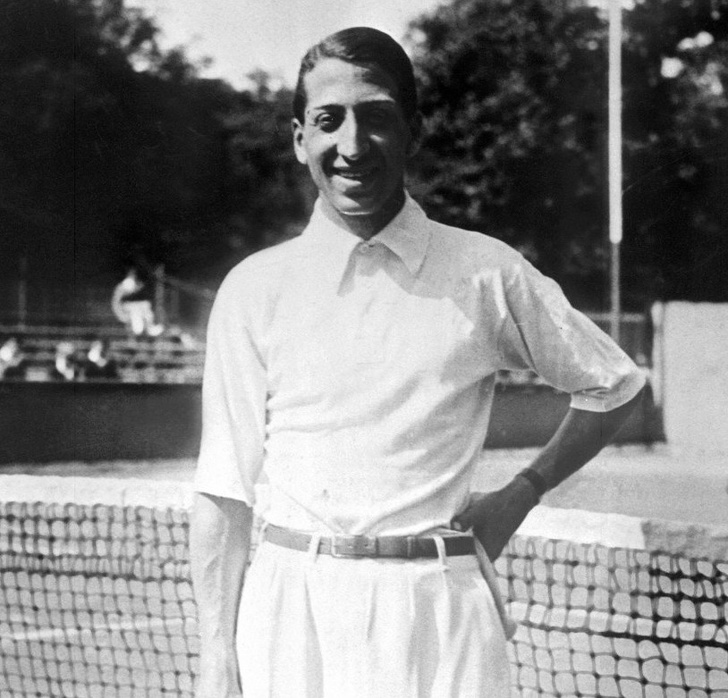 A world famous brand was invented not by a couturier, but by a French tennis player. In the 20s of the last century, tennis was played in long-sleeved shirts. In 1926, tennis player Rene Lacoste independently sewed a short-sleeved polo shirt for one of the tournaments.
Rene was called the "alligator": he did not forgive the mistakes of his rivals. So on the shirt in which the athlete spoke, a crocodile appeared - later it became the permanent logo of the brand. In 1933, Renee left the sport and founded a brand for the production of shirts for tennis, golf and sailing.
Lego - Ole Kirk Christiansen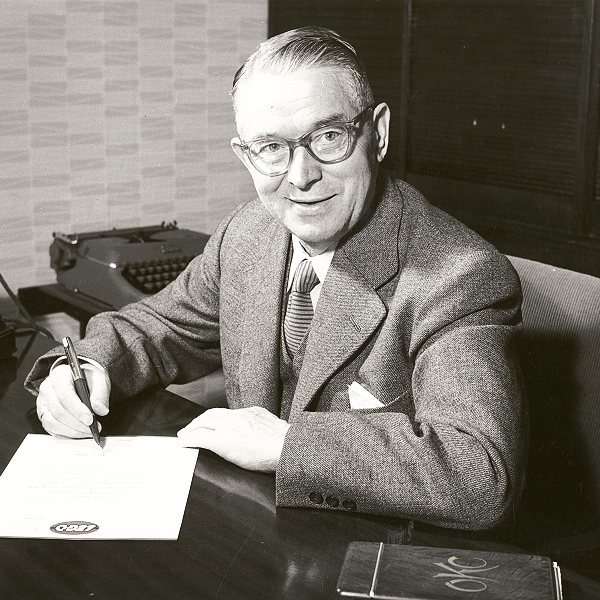 In the early 1930s, Dane Ole Kirk opened a company for the production of ironing boards and stairs, but soon switched to the production of wooden toys. The company name Lego consists of two Danish words: leg (play) and godt (good).
Since 1947, toys have become plastic, and then got pins so that they can be connected to each other - this is how the Lego designer appeared. It is curious that the elements of the designer are compatible with each other in all their variants: their shape and design changed, but the mounts did not. Therefore, modern details are easily connected to the very first copies.
Ole lived for 66 years, leaving the company to his 4 sons.
Google - Larry Page and Sergey Brin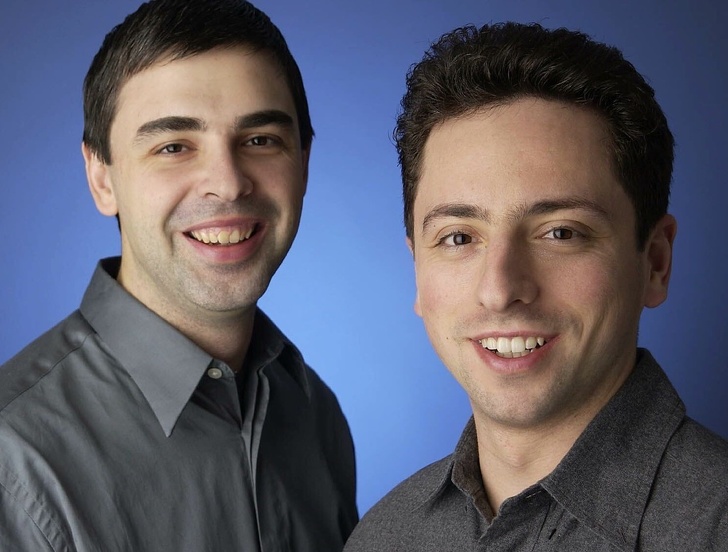 The company was created by two students at Stanford University - Larry Page and Sergey Brin. Initially, they wrote a research paper on the Internet search system, and then based on their research in 1998, founded the company and registered the google.com domain. The name Google comes from the English word googol, meaning the number 1 with 100 zeros.
The rest is history, the fruits of which we enjoy today every day.
Instagram - Kevin Systrom
The world famous service was invented by another Stanford student - Kevin Systrom. The guy was fond of photography and once even went to Florence to get to know art better. The teacher showed him a Holga camera that took square distorted photos in retro style.
After some time, Kevin managed to attract investment, and together with the same student yesterday, Mike Krieger, they began developing their own photo service. Competitors stepped on their heels, it was necessary to come up with something unique, but easy to use. Systrom remembered a cheap camera from Florence and was inspired to create filters. So the first X-Pro II filter appeared.
2 years after the launch of the application, Facebook bought it for $ 1 billion. Instagram became something more than a regular application, you can love it or hate it, but it's unlikely to remain indifferent.
Via Internet