Tuning cars. Coating glowing in the dark.
Recently, I came to the conclusion that making money is easiest if you bring a unique product or service to the market. But this is only the first half. The second half is a finished network where you can sell goods. And a few months ago I started looking for this very know-how and distribution network.
In searching for a business idea, I proceeded from the following criteria:
- The idea should be original and easy to implement.
- The idea of ​​a business should be with minimal investment to start.
- The product of the business should be with wide opportunities for marketing. Preferably the existence of ready-made networks for product sales.
And I found such an idea. The deciding factor in which I decided to invest in this business was an understanding of how much money is spinning in the field of auto business and car tuning. Tuning studio and car service is in every city. Signing a contract with a small network of such car services remained only a matter of time. And for a start, and just put an ad in a local newspaper with a proposal for his idea of ​​tuning cars.
The essence of the business lies in the sale of additional services in any motor show. The service is truly unique - it is the creation of glowing in the dark discs on the wheels of a car. This is done with the help of a special luminous composition. The luminous composition is sprayed onto the wheels of any car (whether it be alloy wheels or just wheel covers). After that, the car wheels glow in the dark and attract attention with their unusual look. Such luminous discs are not contrary to the rules of traffic police and are completely safe on the road.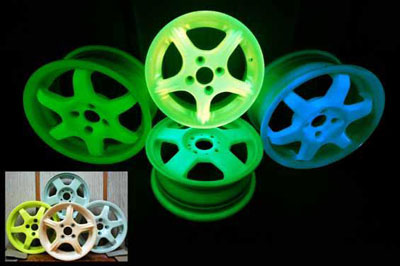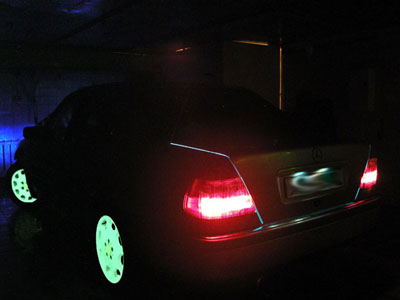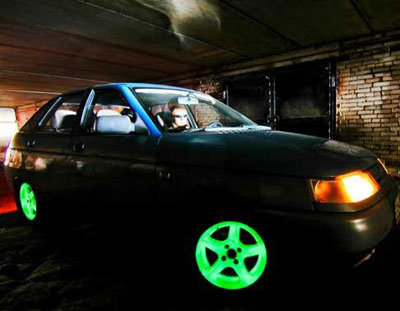 Starting a business in this direction is quite simple - you need to get this special composition, find a car service center that is engaged in painting cars, and offer them cooperation
- You place a poster at the entrance to the auto repair and advertising on local Internet forums and get-togethers of motorists.
- Car service offers a new service in the field of auto-tuning.
- You become a supplier of luminous composition for auto service
As a result, you run a conveyor with little or no investment, which generates a profit and does not require any serious expenses from you.
The cost of the service, especially at the initial stage, can be very high, because This is exclusive - and for the exclusive fans are willing to pay any money. Clients in this case are motorists who want to "stand out", surprise and shock others, provoke their envy! Of course, the greatest profit is received by the one who is the first to launch such a service in his region, therefore, in the case of this direction, it is worthwhile to act quickly!
At the moment I cooperate with more than 10 auto services in the city. Every month, 1 car service provides a luminous tuning service for 10-12 cars. On average, the price of such tuning = 5000 rubles. Production time 25 minutes if the machine is clean.
My profit from one machine = 1000 p. Therefore, I earn 10,000–12,000 rubles per month from a car service center. According to preliminary estimates, in my native Petersburg there are about 700 car repair shops, a tuning studio, car service centers, etc. points of sale.
Contacts to start a business with me:
Sincerely yours, Ilya
tel. +7 (812) 932-36-76
www.tuning-night.ru
info @ tuning-night.ru
ICQ 427-537-148