Polymer clay is a business on author's products.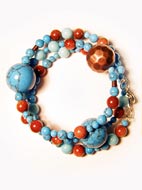 Handmade products have always been valued and in demand, because they contain the soul of the author. Such products can be found through specialized online stores hand-made . It can be: jewelry, utensils art, toys, sculptures, etc.
At the heart of all these products is "polymer clay." Polymer clay (also plastic) is a plastic material based on polyvinyl chloride for modeling (small items, ornaments, sculptures, dolls) and modeling, freezing in air or with heating (depending on the type of plastics). According to the name of the manufacturing companies: fimo, flower, scalp, cernite, cath, etc.
Polymer clay - a plastic mass, most of all in appearance and sensation resembles plasticine. It contains a special plasticizer, which evaporates either in the air or in the oven (usually at a temperature of 130 degrees).
According to the method of withdrawal from plasticizer material, plastic is divided into two main types - baked and self-curing. After polymerization, the material becomes durable - and this is the main difference from plasticine. In this case, self-curing polymeric clay is made similar to gypsum or wood and it can be treated with an appropriate tool. The baked clay is harder, and resembles plastic. Finished products can be painted with acrylic paints, glued together and with other materials.
Baked polymer clay is available in a wide color palette. This is the usual colors, and with the addition of sparkles, and translucent, and fluorescent. Self-curing plastics by color are much narrower - white, gray, terracotta.
The plastic of different manufacturers differs somewhat among themselves, both in work and in the final product. When molding, it can be harder or softer; after polymerization can have a glossy or matte surface; there are other differences. Over time, everyone is keen on modeling this material, chooses the most suitable brands for himself, or finds his "formula": clay of all manufacturers mix well with each other, which can give very interesting effects during molding and output. Beginners usually recommend Fimo, the de facto standard in polymer clay.
The cost of handmade products can be in the range of 150 - 2000r. The price largely depends on the complexity of the product and its beauty. And, you have the right to set a price. However, do not forget, the higher the price, the less chance of quickly selling your product.
Sell ​​your art can be through online stores hand-made : Darenka.ru , Hand-made-shop.ru , Livemaster.ru . This is not a complete list of stores, the rest you can find through the search engines.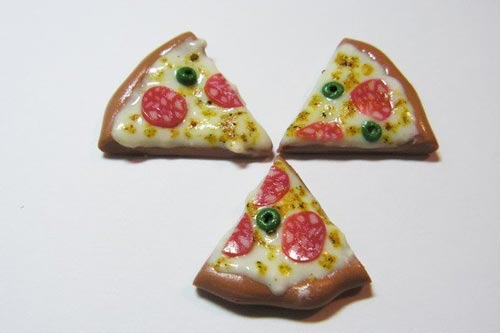 Step-by-step instructions for the manufacture of jewelry, badges, toys, from polymer clay, you can find in the section " homemade self-made ".