Ideas for a perfect bathroom.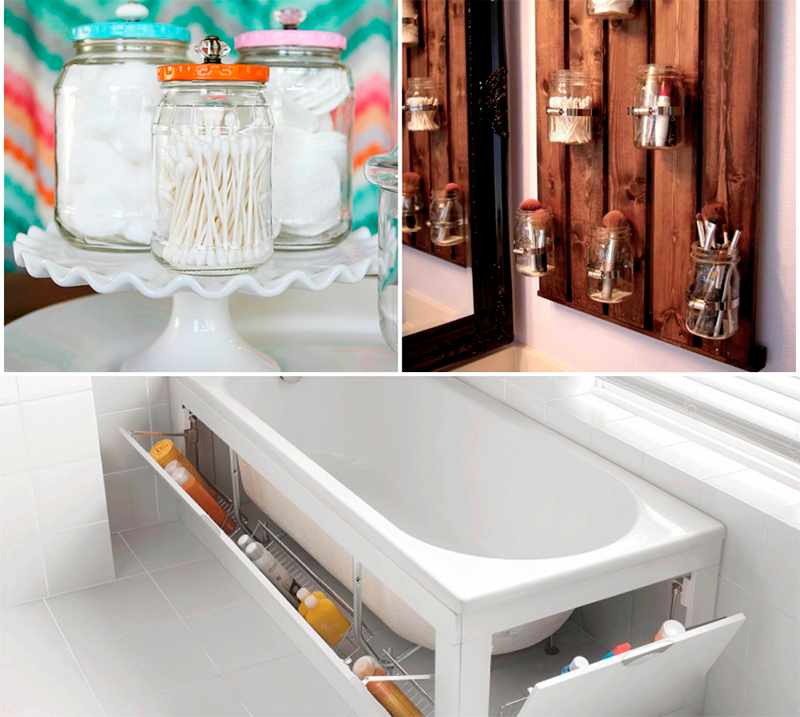 Every morning begins and ends every evening in the bathroom of any person who respects himself and his own hygiene, therefore it is very important that everything is beautiful and ergonomic there. You can create comfort and bathroom. The perfect order in the bathroom will not only save time but also give a reason to envy

We have collected some great ideas that are not expensive and will transform your bathroom into something unique and beautiful.
Use of space under the bathroom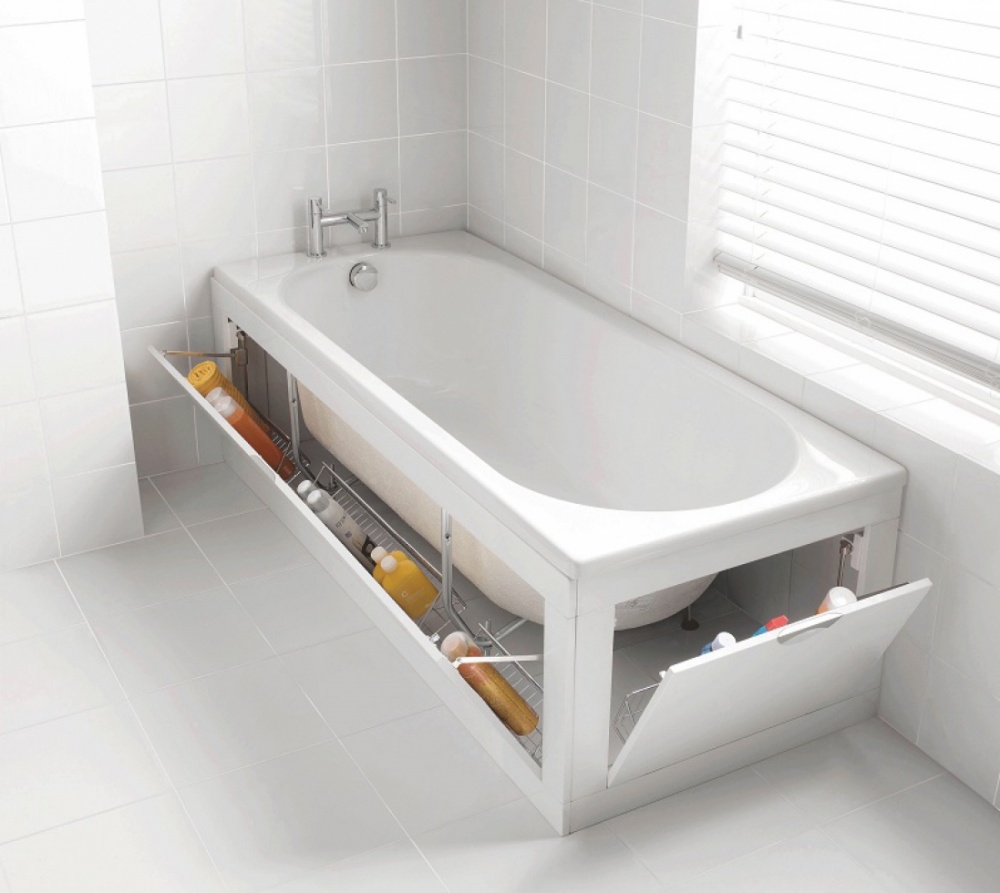 Bathtub with hinged doors allows you to conveniently accommodate various small things without creating a mess.
Shelf above the door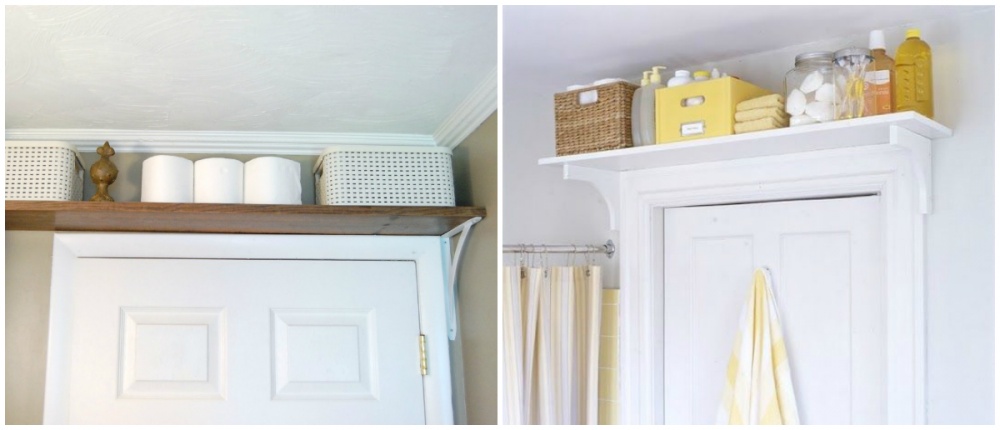 A shelf suspended above the entrance door creates additional space for storing useful details.
Glass jars for storing small accessories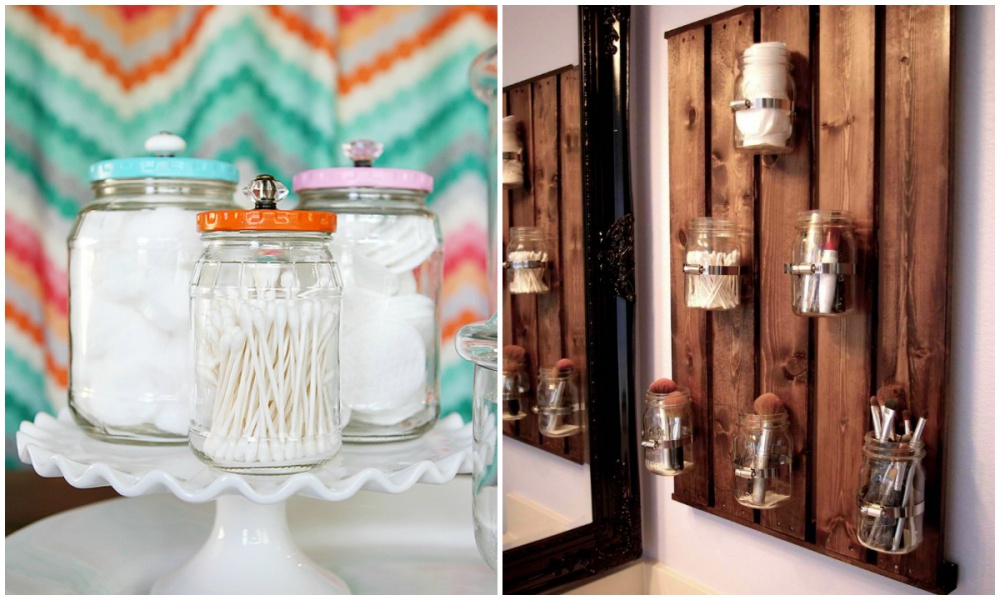 Ordinary glass jars are great for storing small accessories. You can put them on a shelf or fasten to the wall.
Storage of cosmetics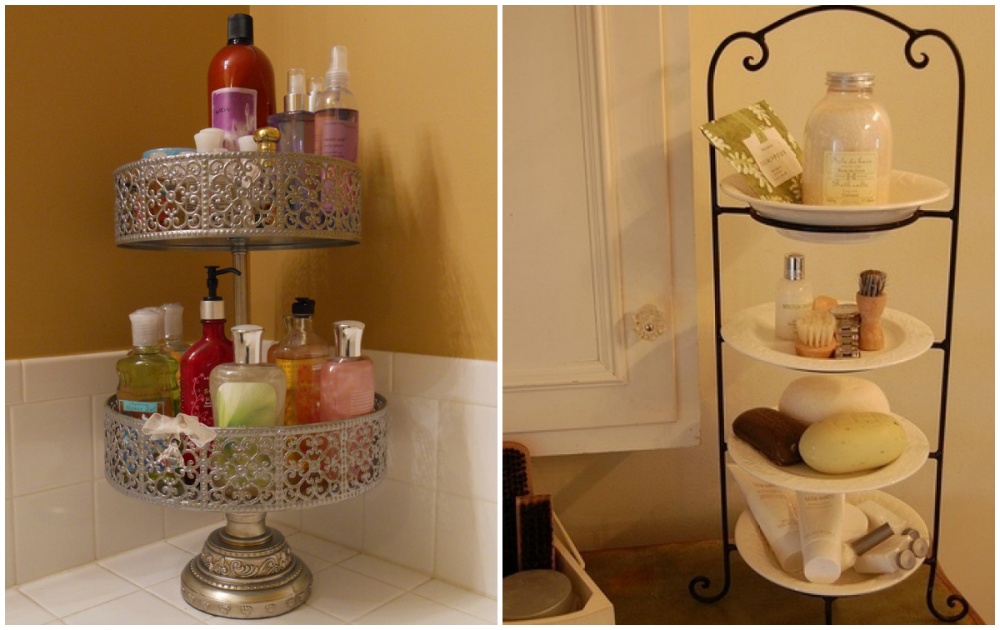 Cosmetics, which should always be on hand, are conveniently stored in many-tier candy boxes.
Towel Holders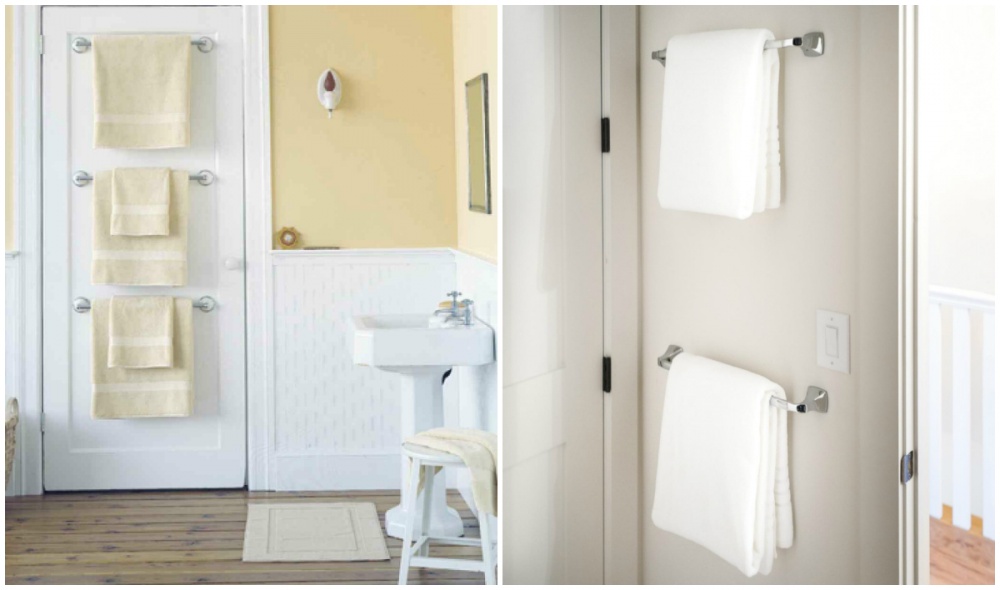 Towels can be hung not only on the walls, but also on the door: just fasten several holders on top of each other.
Use the doors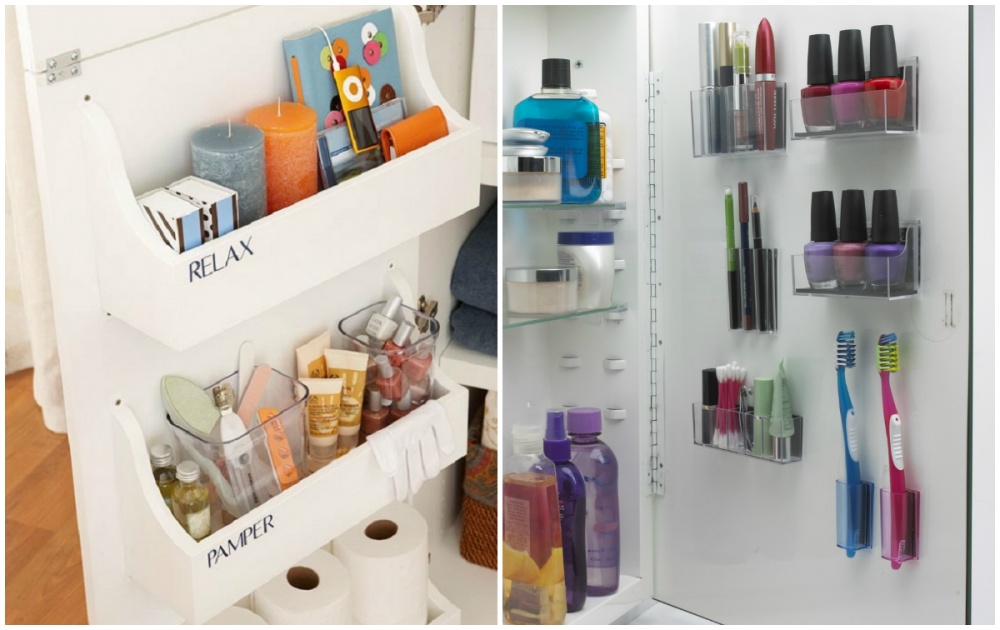 Door lockers in the bathroom can also be used to store various things. It is only necessary to install small shelves on them.
Rack for things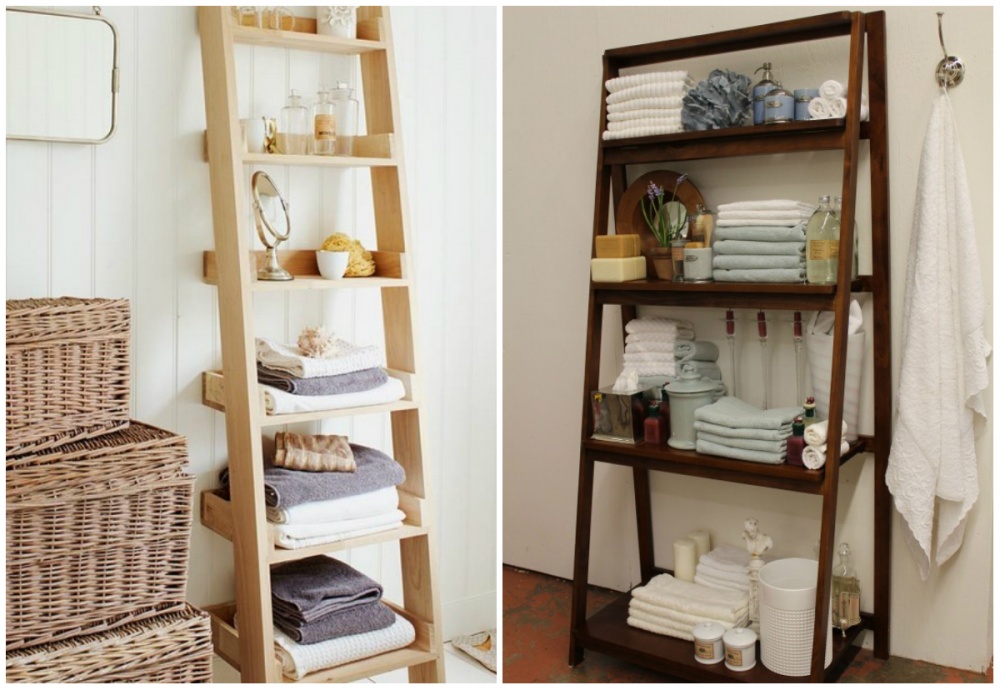 An alternative to the usual cabinets and shelves can serve as a convenient shelving. You just need to choose the option that is suitable for the size of your bathroom.
Original buckets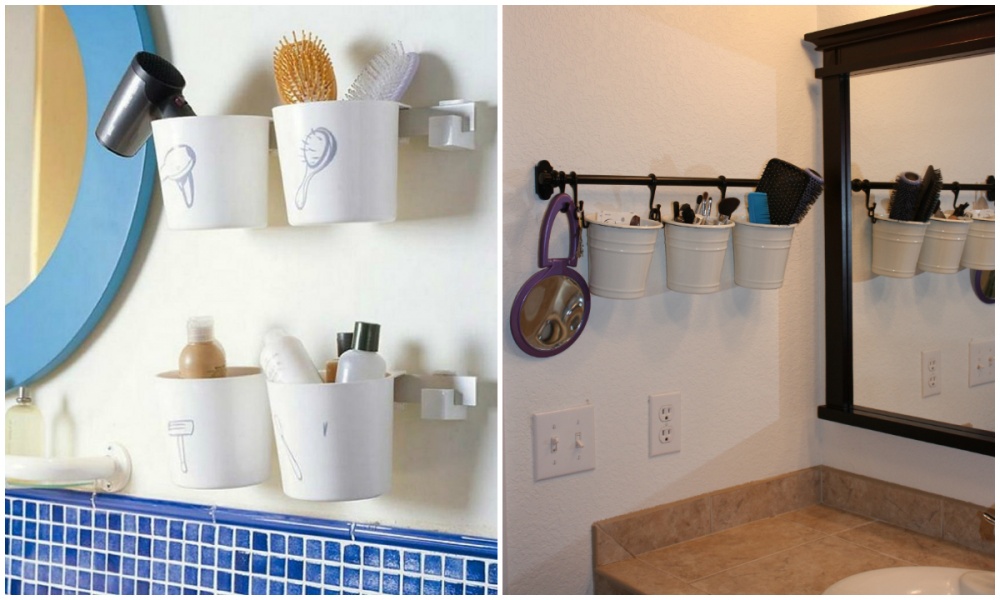 In small buckets, hanging near the mirror, it is convenient to fold the comb, hair dryer, brushes and many other things.
Storage appliances for hair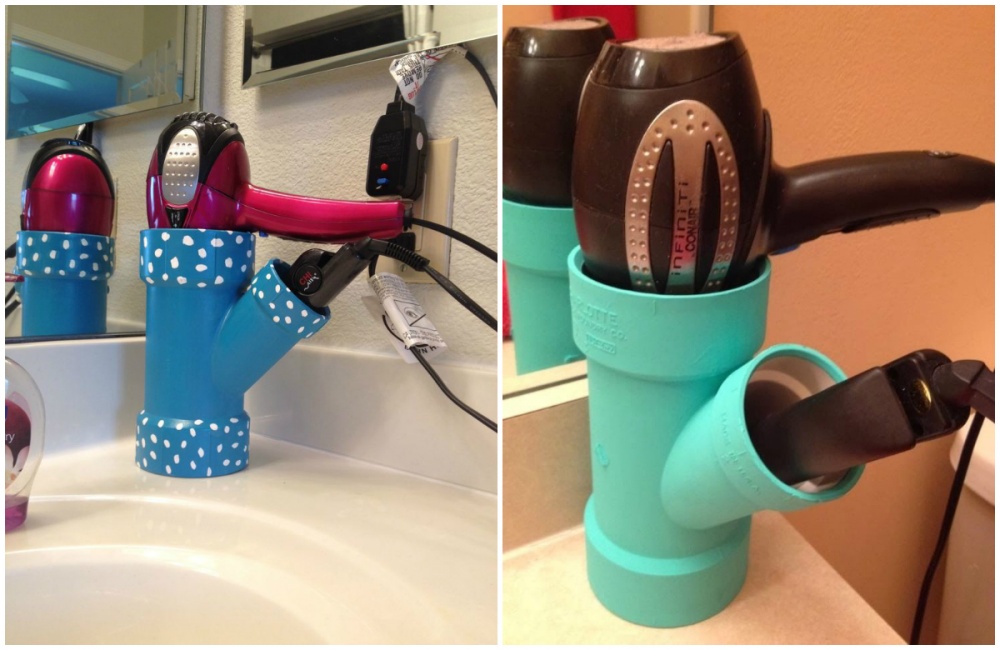 PVC pipe is ideal for storing bulky appliances such as a hair dryer or hair iron.
Kids toys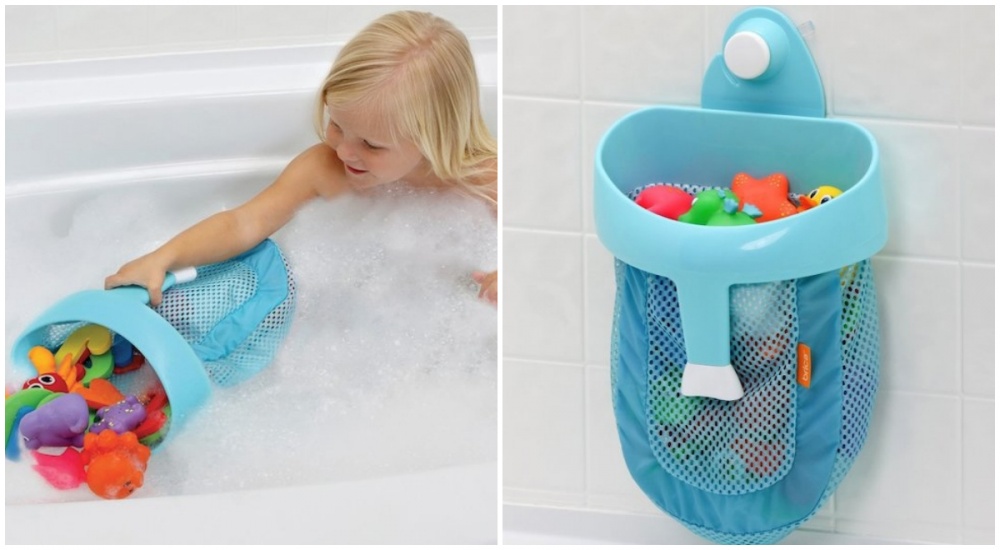 A special bag for children's toys conveniently attached to the wall, allowing you to drain excess water.
New life flowerpots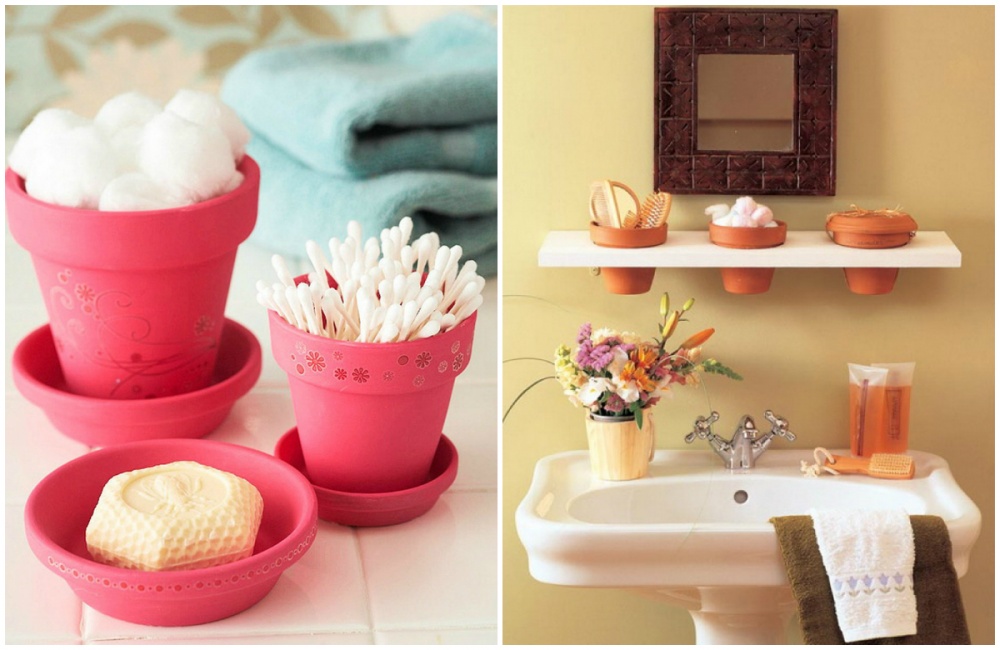 Flower pots are perfect for storing small things in the bathroom, and they also make the interior more comfortable.
Niche use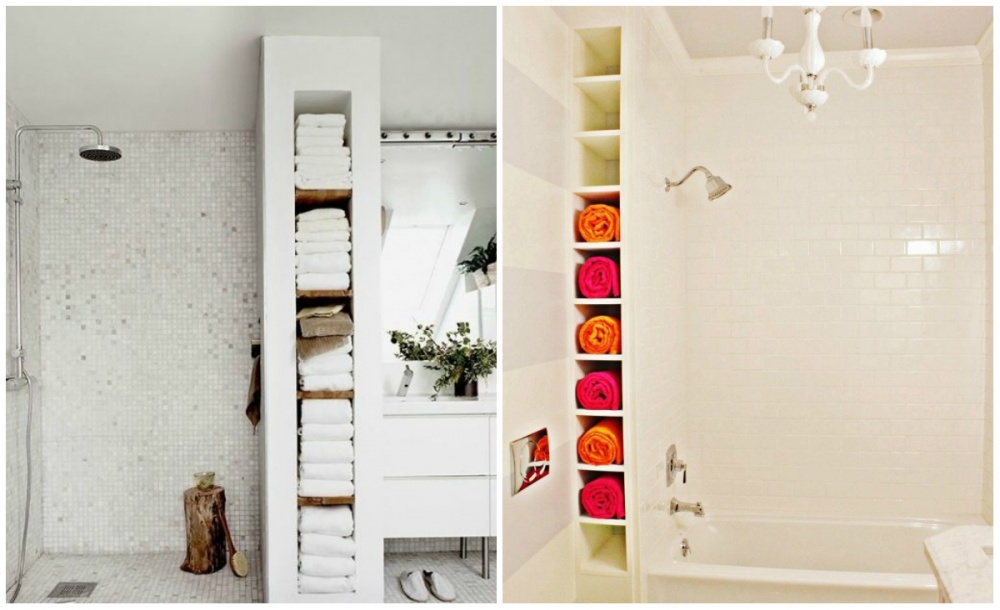 If your bathroom has a free niche, you can use it under the shelves. For storage of towels, for example.
Shower hooks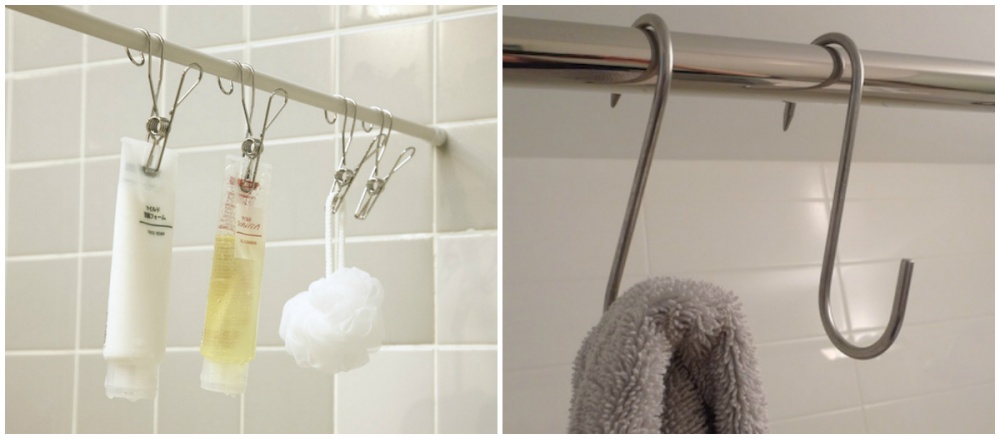 Thanks to convenient hooks, cosmetics and towels are always at hand.
Metal basket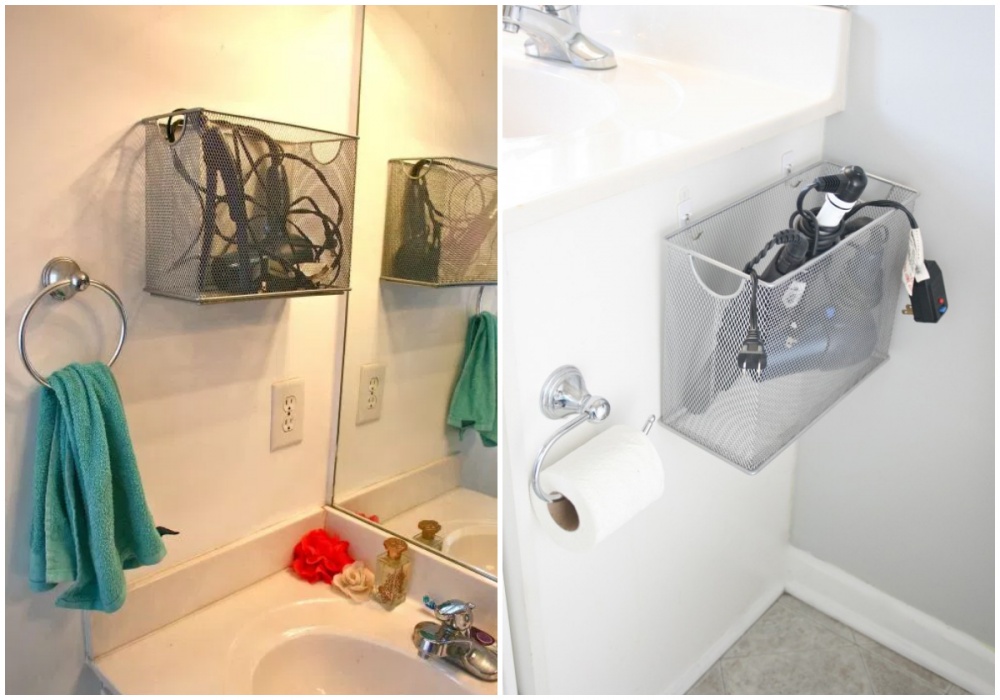 A metal basket attached to the wall or side of the cabinet will solve the problem of storing things in a small bathroom.
The space under the sink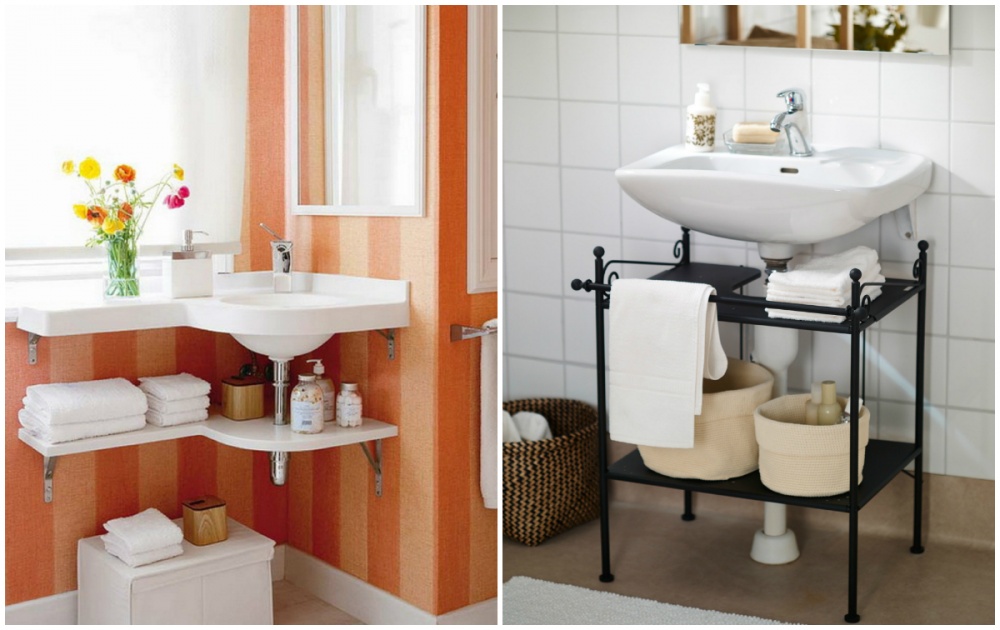 If there is enough free space under the sink, you should use it: fix a shelf there or put a small rack.