Ideas for the perfect order in the bathroom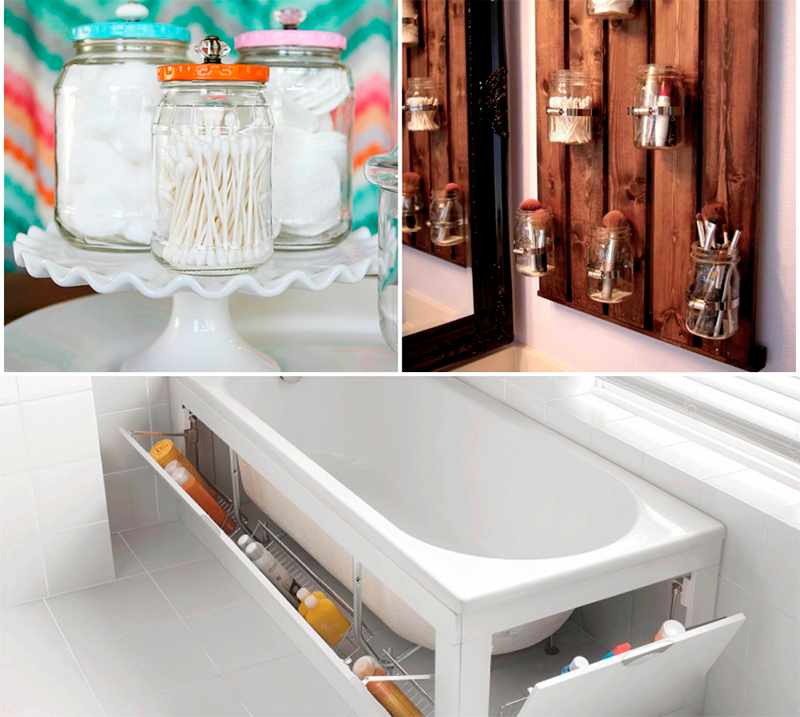 Every morning begins and every evening ends in the bathroom of any self-respecting and hygienic person, so it is very important that everything there is beautiful and ergonomic. You can create a cosiness and a bathroom. Perfect order in the bathroom will not only save time but will also give cause for envy

We have collected some excellent ideas that do not require large expenses and will transform your bathroom into something unique and beautiful.
Using space under the bathroom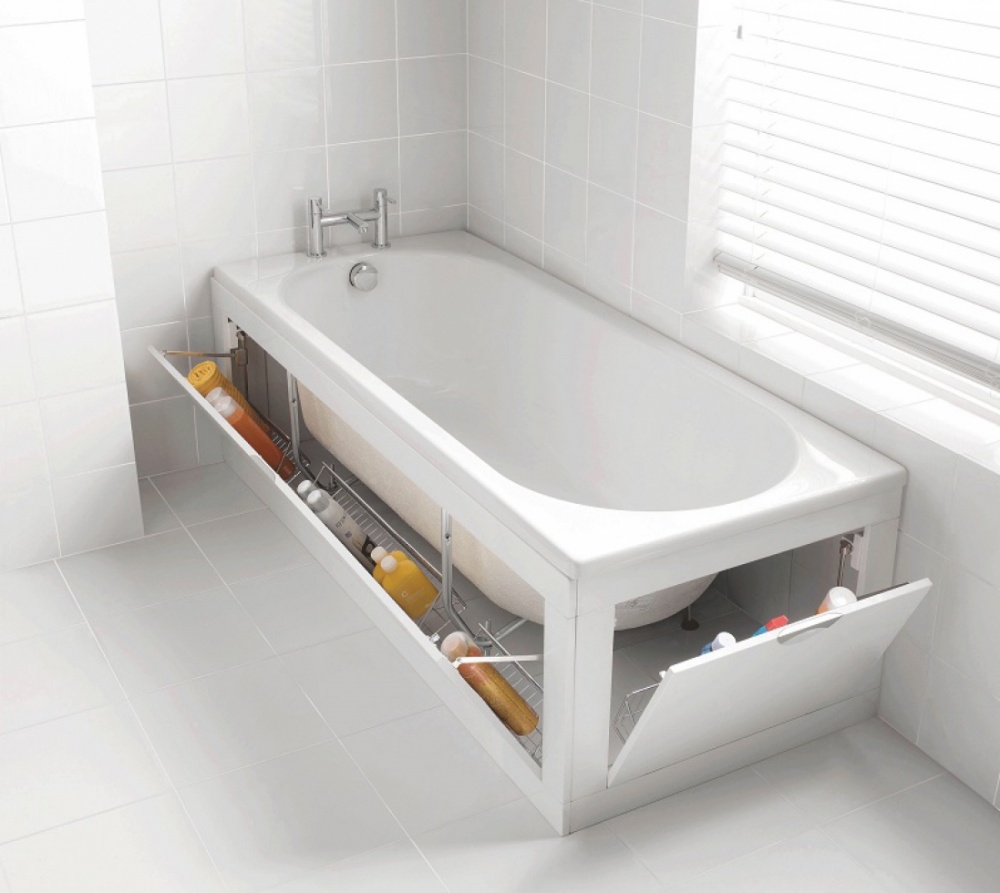 The bathtub with folding doors will make it convenient to place different trifles without creating confusion.
Shelf above the door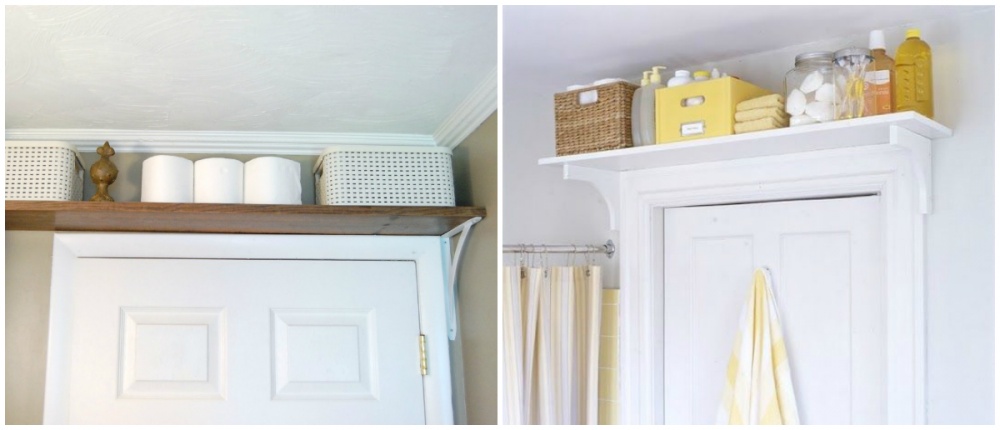 Shelf, suspended above the front door, creates an additional space for storing useful trifles.
Glass jars for storing small items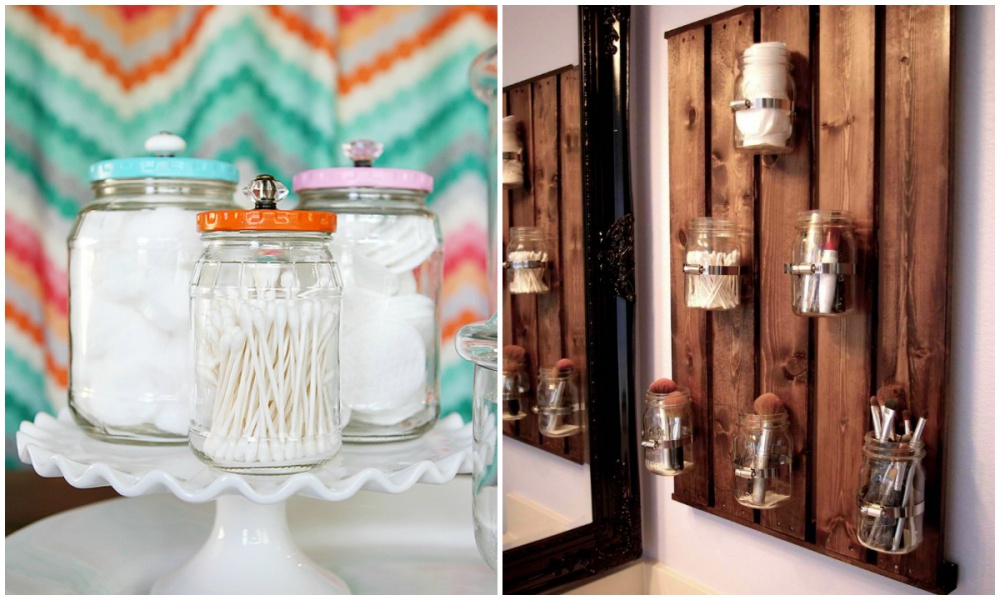 Conventional glass jars are great for storing small items. You can put them on a shelf or fasten them to the wall.
Storage of cosmetics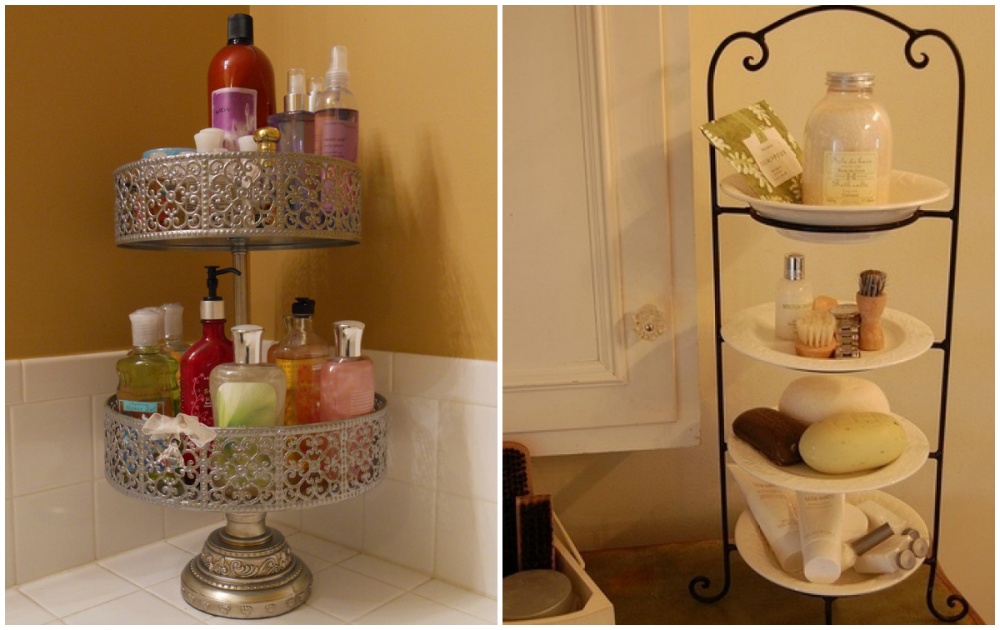 Cosmetic means, which should always be at hand, is convenient to store in multi-tiered candy bars.
Holders for towels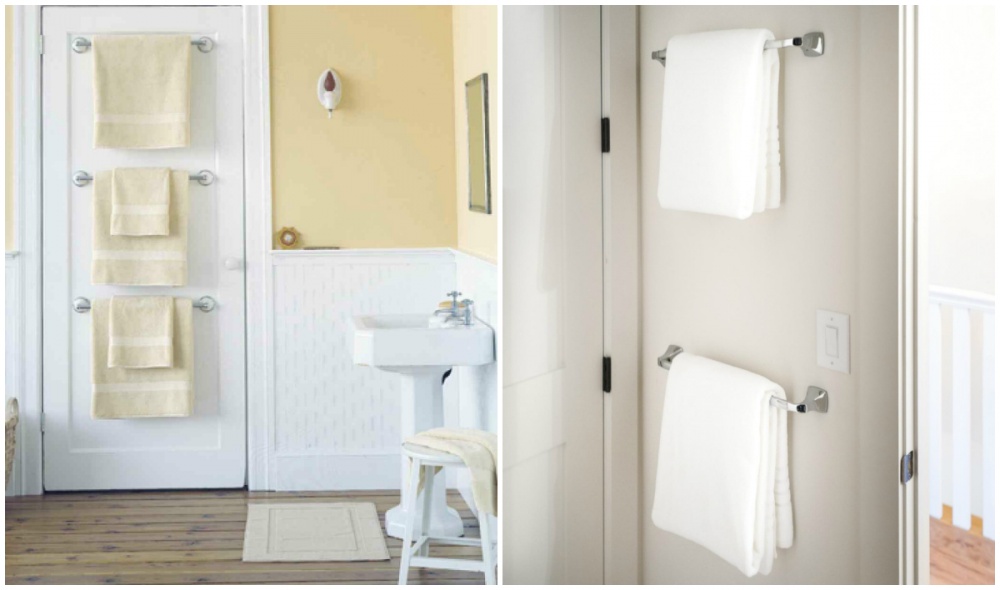 Towels can be hung not only on the walls, but also on the door: just fasten several holders one above the other.
Use the doors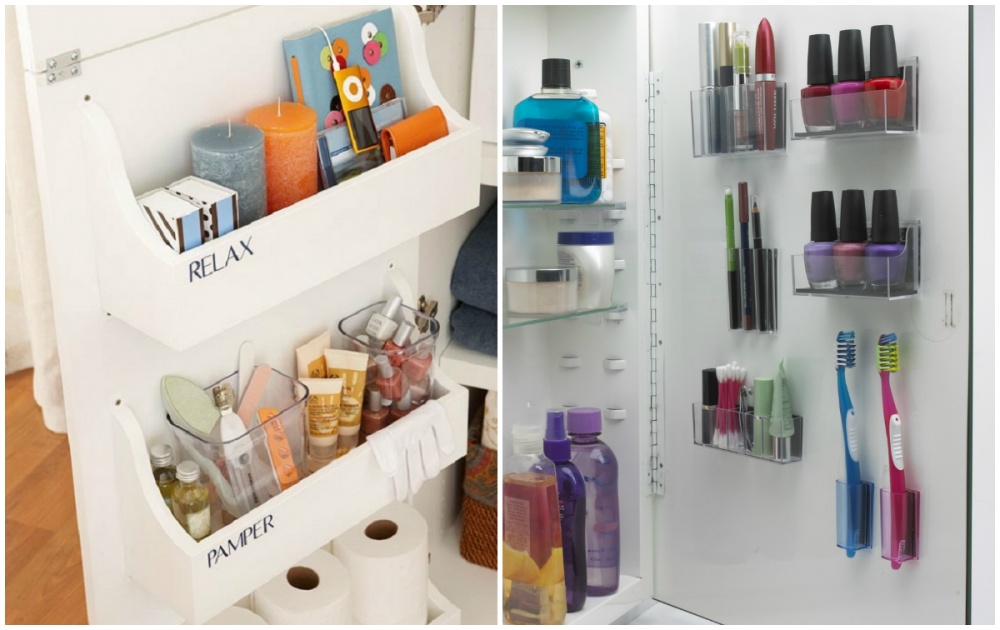 The doors of the lockers in the bathroom can also be used to store various things. You just need to install small shelves on them.
Shelf for things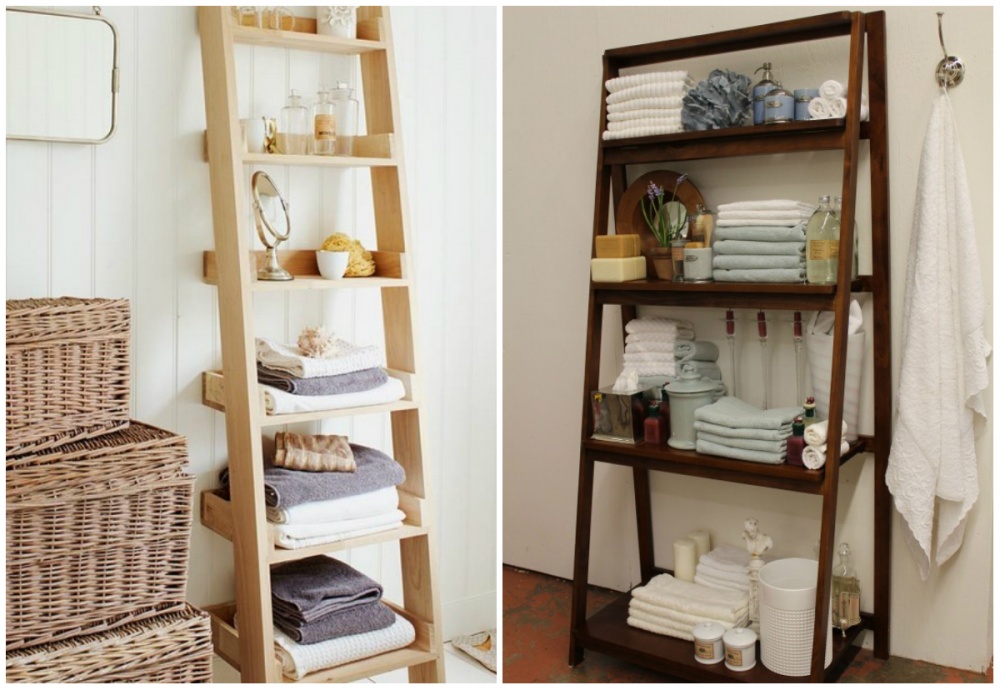 An alternative to the usual lockers and shelves can serve as a convenient rack. You just need to choose the option that fits your bathroom's dimensions.
Original buckets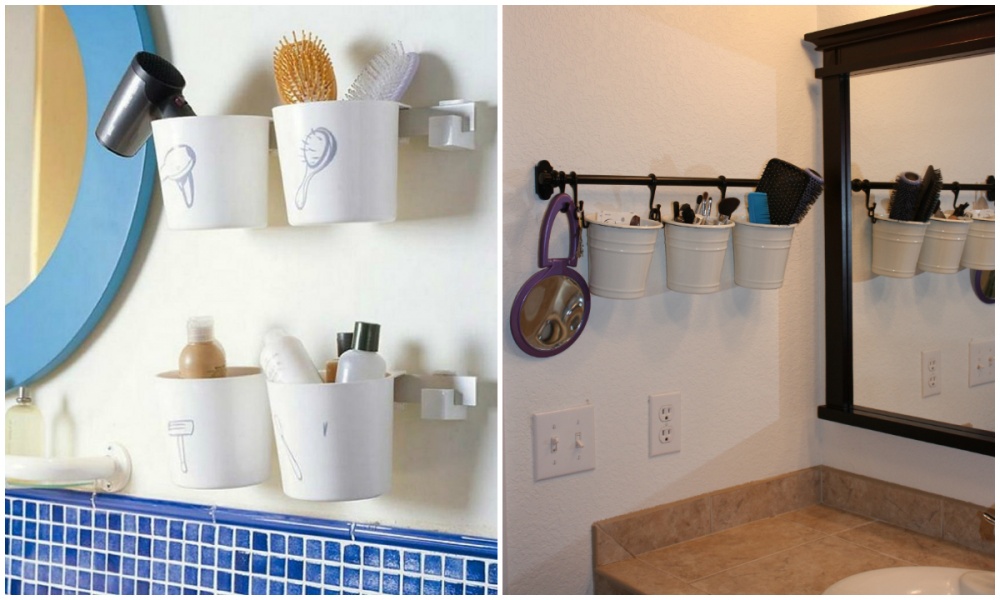 In small pails hung near the mirror, it is convenient to fold combs, hair dryer, brushes and many other things.
Storage of devices for hair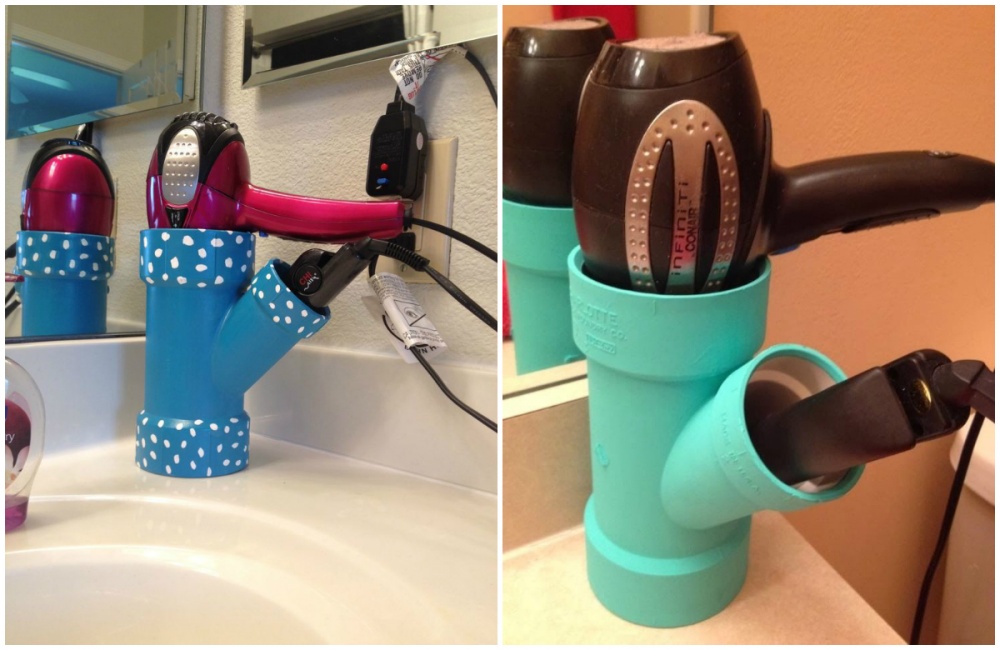 A PVC pipe is ideal for storing bulky appliances like a hairdryer or hair iron.
Kids toys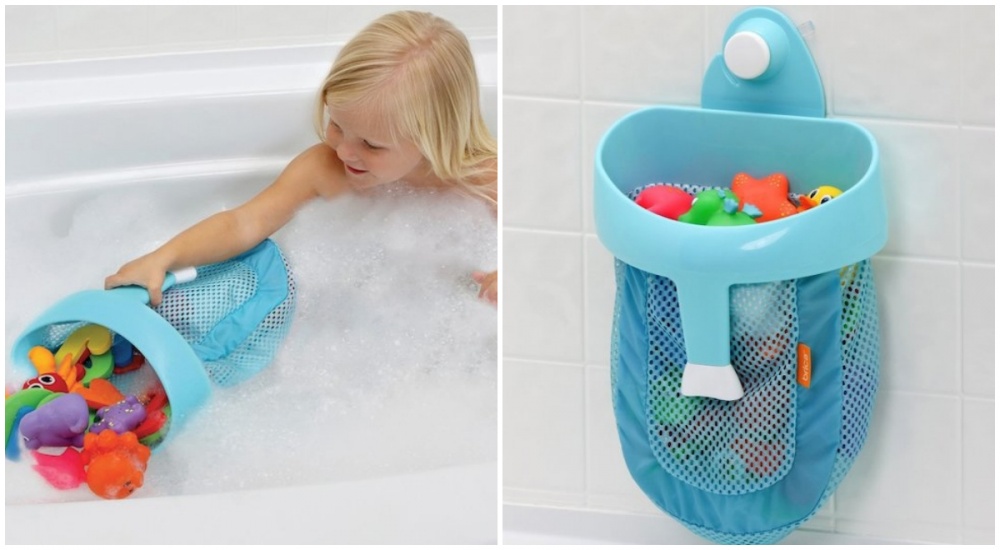 Special bag for children's toys is conveniently attached to the wall, allowing to drain excess water.
New life of pots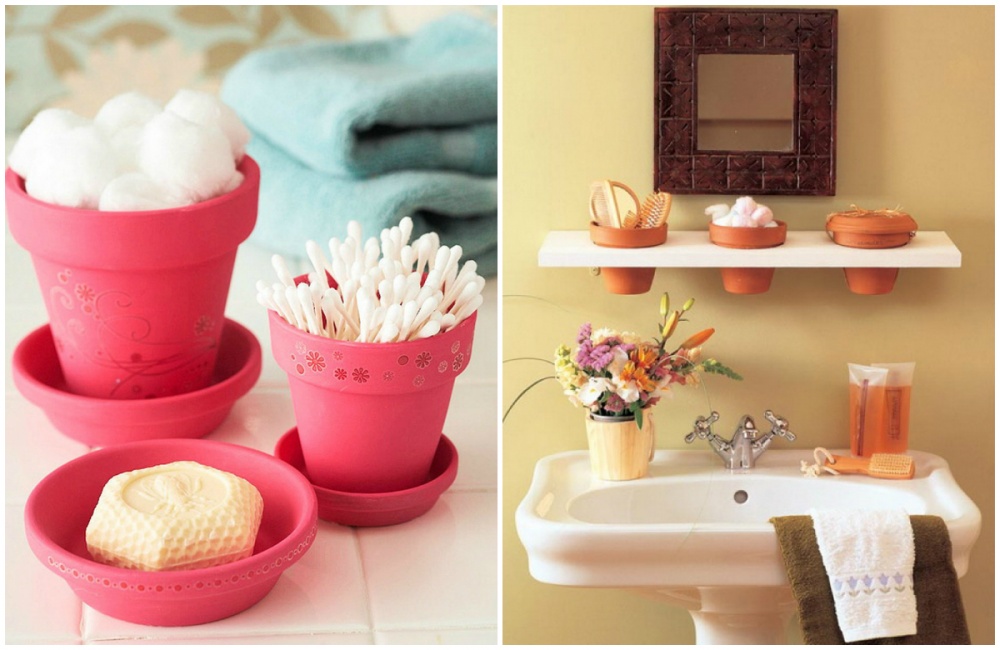 Flower pots are perfect for storing small things in the bathroom, and they will also make the interior cozier.
Using a Niche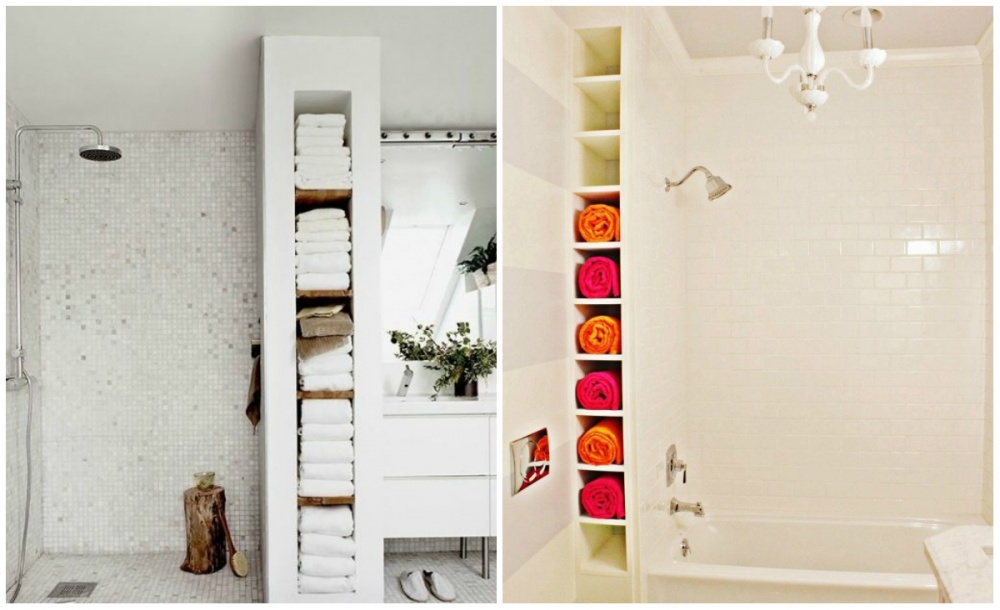 If your bathroom has a free niche, you can use it under the shelves. For storing towels, for example.
Hooks for shower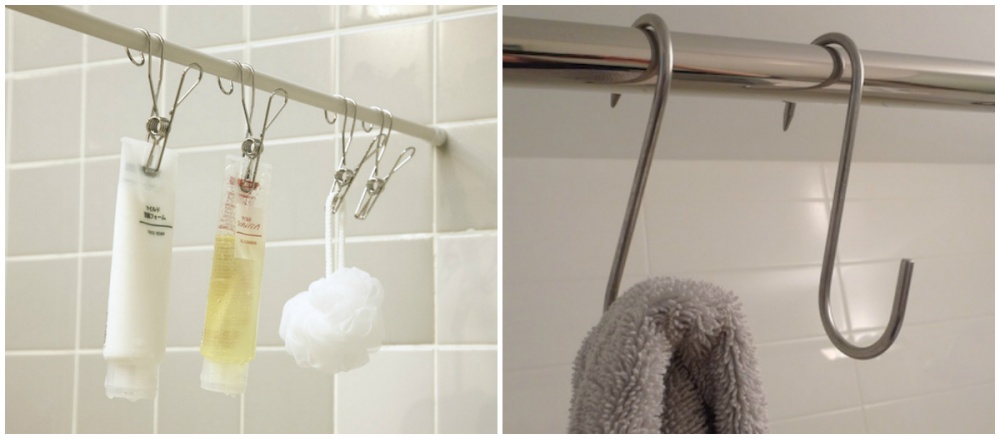 Thanks to convenient hooks, cosmetics and towels will always be at hand.
Metal basket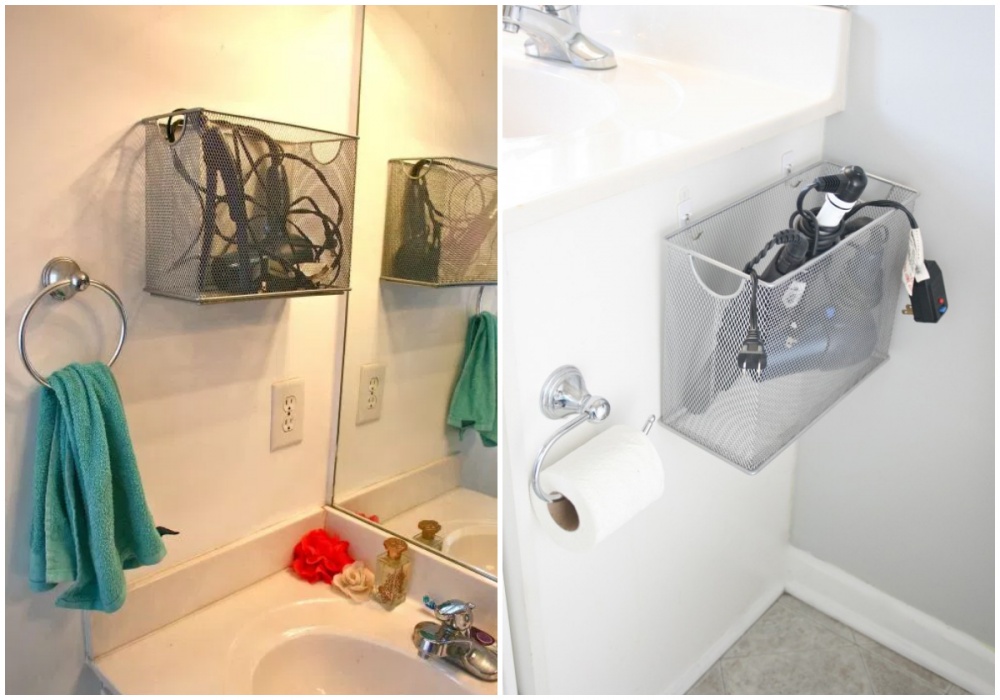 A metal basket attached to the wall or side of the cabinet will solve the problem of storing things in a small bathroom.
Space under the sink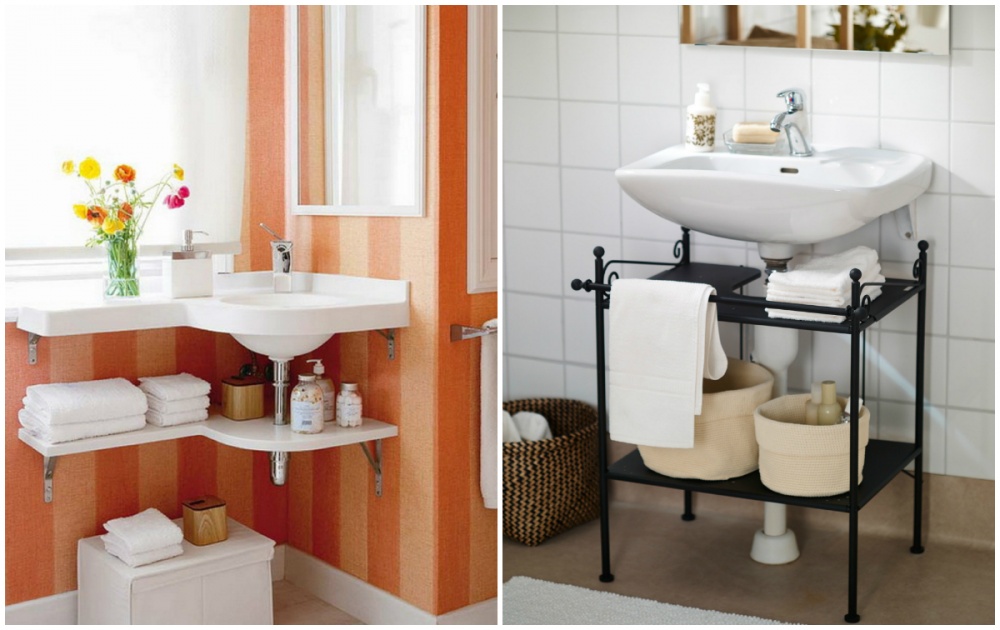 If there is space left under the sink, it's worth using: fix the shelf there or put a small rack.