Unusual Christmas trees that do not occupy space in the house. New Year's holiday to be!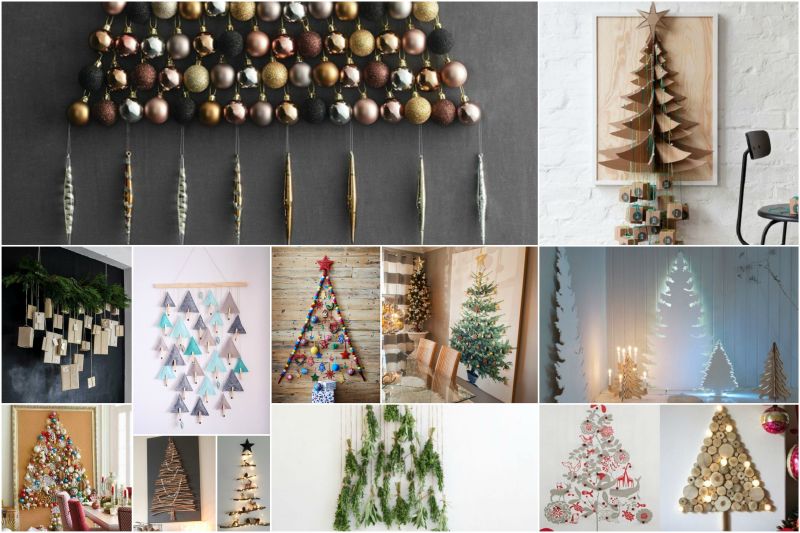 Christmas tree - a tree or another tree (usually coniferous), custom-made for the New Year. Originally originated as a Christmas tree for Christmas and took over most of the traditions from it. There is not only in Russia, but also in other countries where Christmas is traditionally not celebrated, for example, in Turkey and Vietnam. It is considered the most important symbol of the New Year.
Christmas tree - a traditional attribute of the celebration of Christmas in many countries around the world. It originated in the medieval Germanic tradition, and from the 19th century gained popularity in the CIS, the Anglo-Saxon world, and many other countries. A Christmas tree is a coniferous tree (fir, fir, pine) or artificial imitation, decorated with garlands, special Christmas tree decorations and candles or light bulbs. Installed at the time of the holiday in homes and on the streets. In the USSR, it was replaced by a Christmas tree.
New Year holidays are approaching, which means that soon it will be necessary to decorate the Christmas tree. The Christmas tree is one of the main attributes of this bright, even a little magical and, undoubtedly, long-awaited holiday. But what to do if there is no place in the house for a large, and sometimes even a small Christmas tree? It happens that it is impossible to put it because the house has small children or pets that can turn a tree, smash toys, and even needles ... Many in this case, unfortunately, refuse the green beauty and thereby deprive themselves and their relatives New Year's mood. Inspired by this idea, the editors of "shram.kiev.ua" prepared 18 Christmas tree options that do not occupy space in the house. This is exactly what I need!
one
Such a wall panel will look very stylish, and at the same time it will create a festive mood in the house. Christmas trees made of felt can be replaced with Christmas trees made of cardboard and colored paper. Such beauty is done literally in half an hour.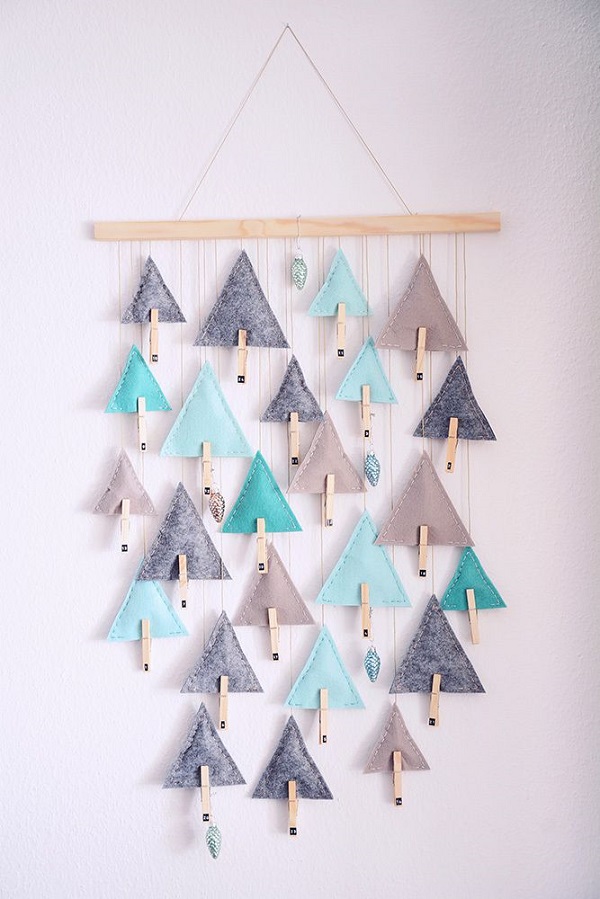 2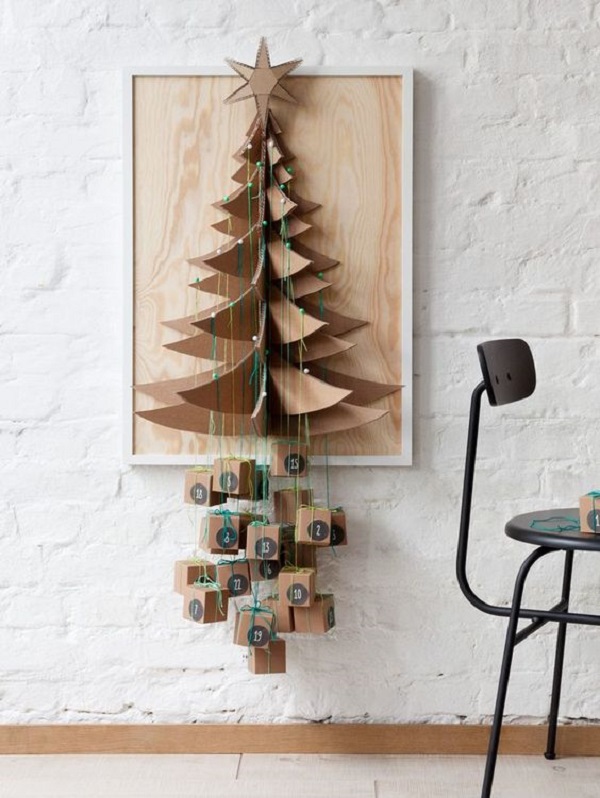 3
Great idea that will also save space in a small apartment! Just hang a poster with a picture of a Christmas tree on the wall and decorate it with small golden Christmas decorations.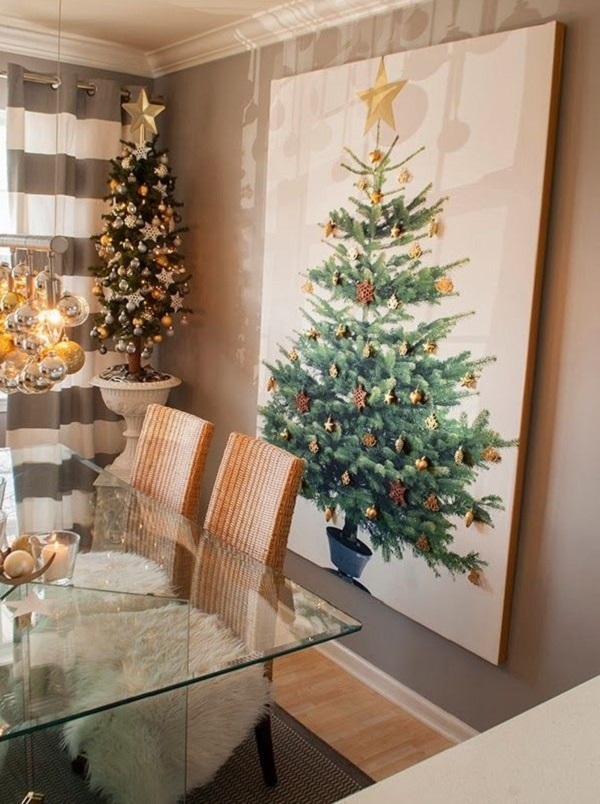 four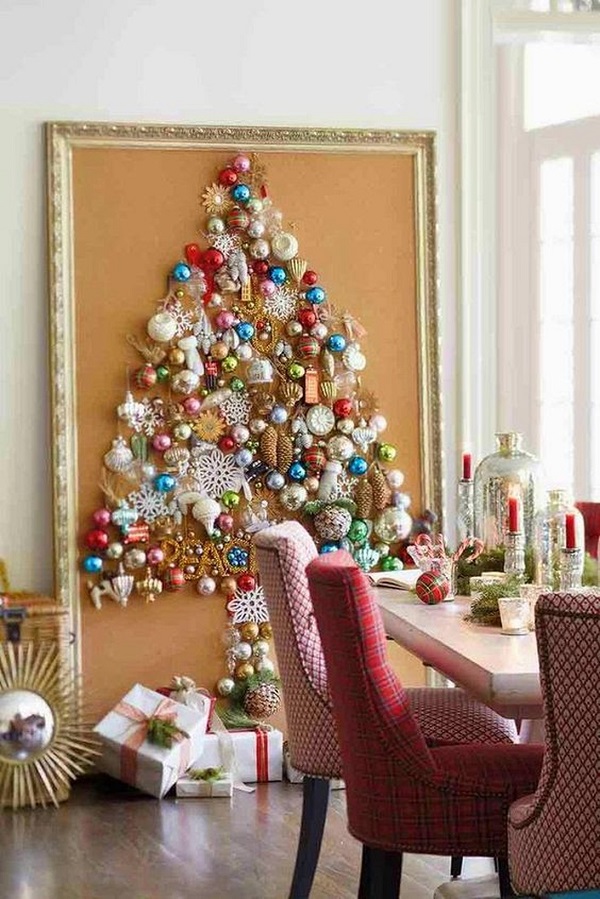 five
And you can decorate one of the empty walls in the house of such an original Christmas tree! As a contour, use a garland of pompons, and you can add an art object with bird toys made of cardboard and heart-shaped pendants made of buttons.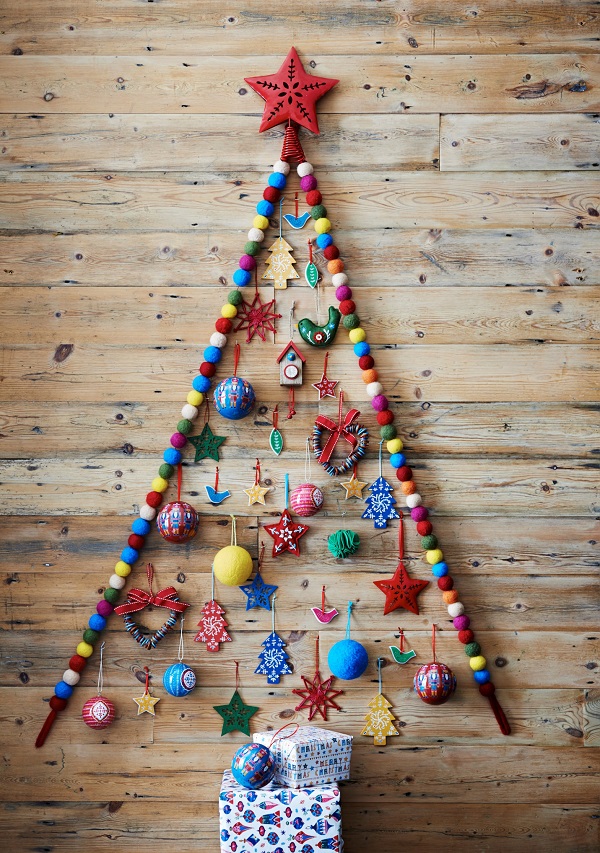 6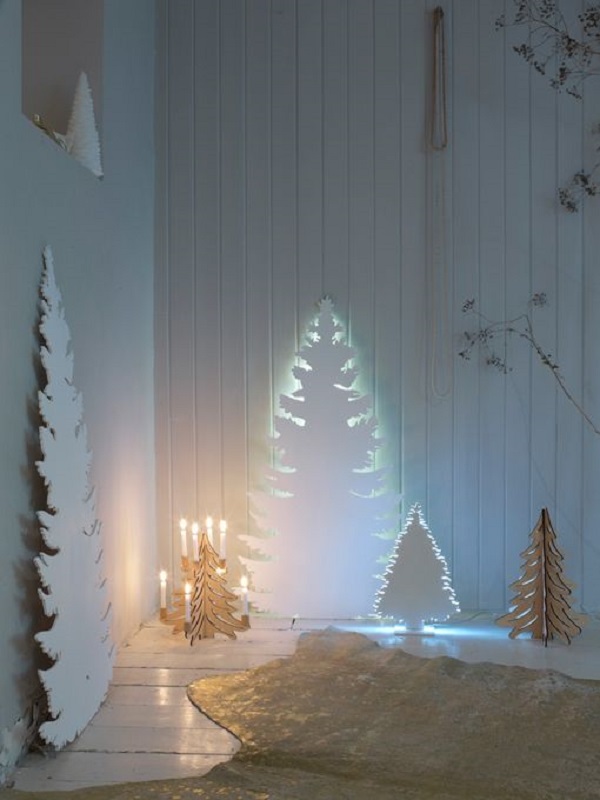 7
If after decorating an ordinary Christmas tree you have a lot of toys left, then try to make such an original decor. Fix the toys on the wall or door as shown in the photo.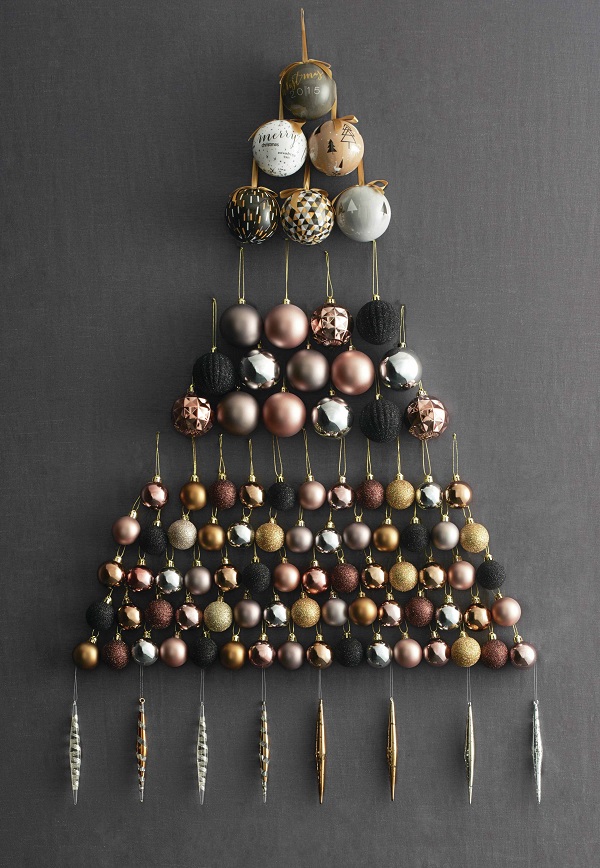 eight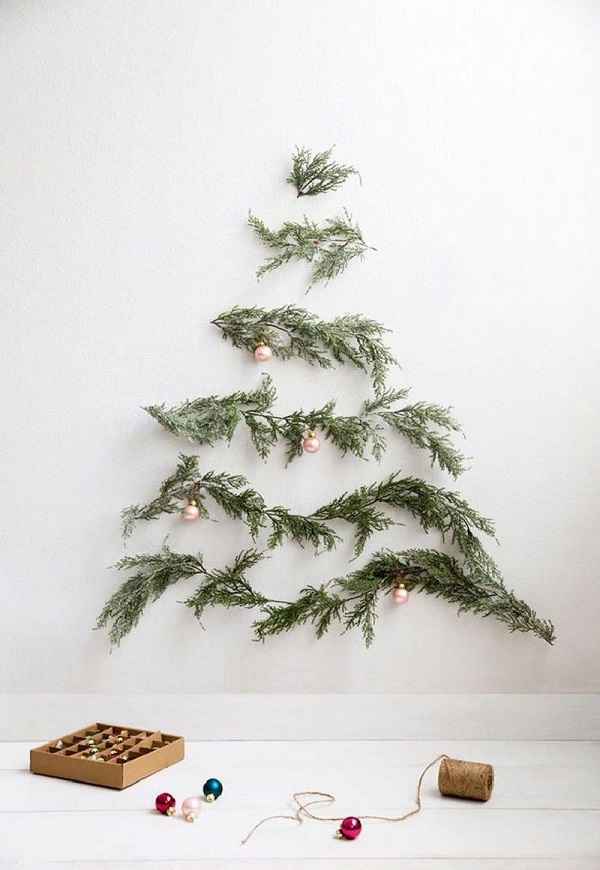 9
Great solution for lovers of minimalism in the interior!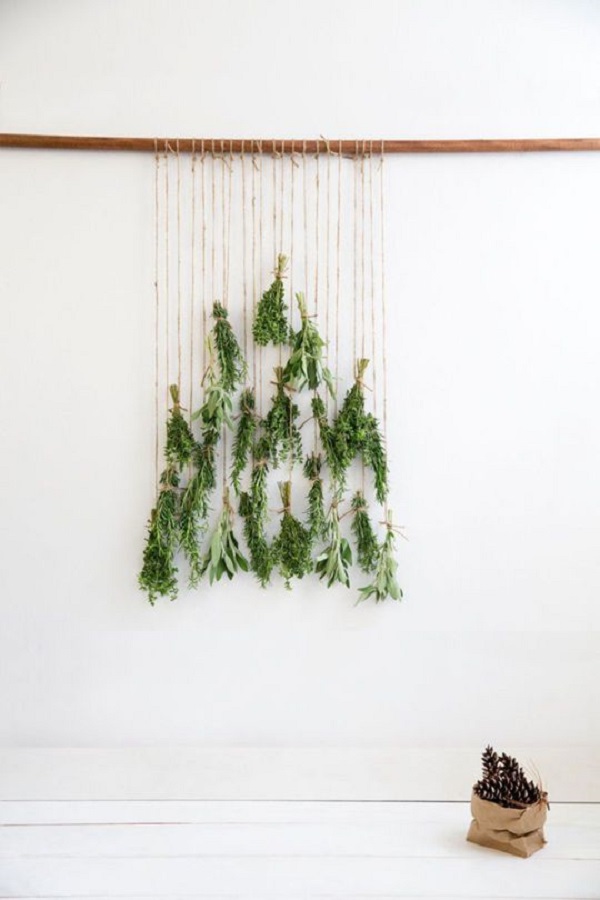 ten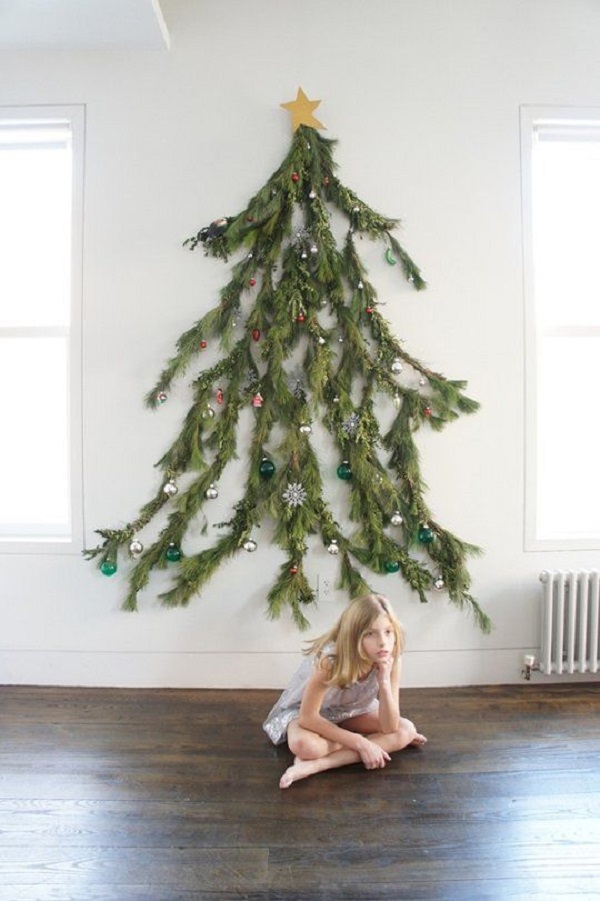 eleven
Recently, wooden racks in the shape of a Christmas tree have become fashionable. And indeed, it is very convenient, just two in one: the regiment and the New Year mood!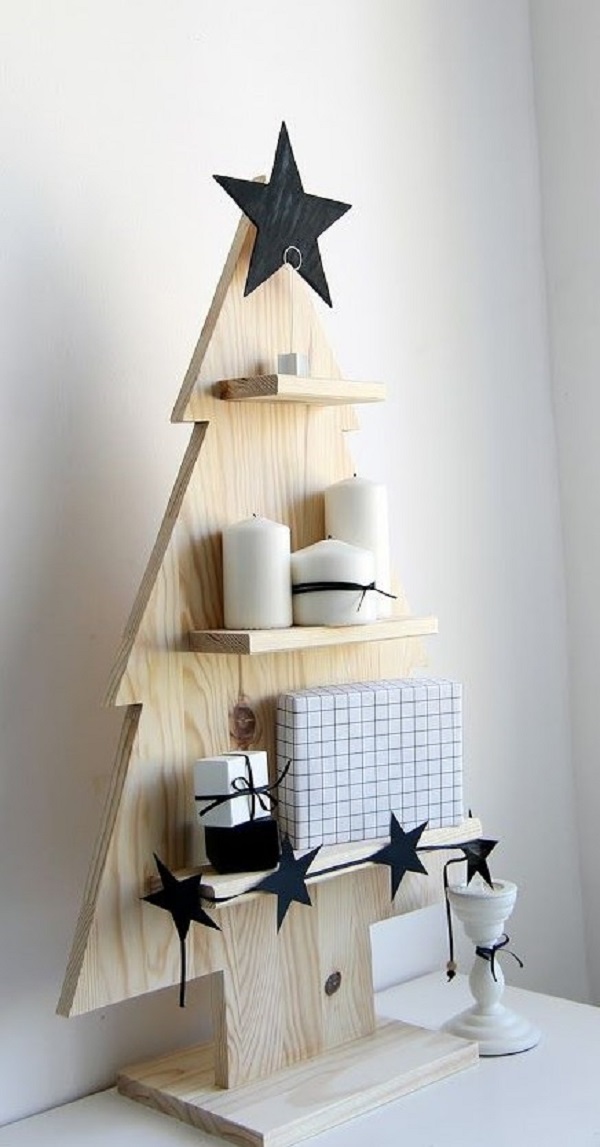 12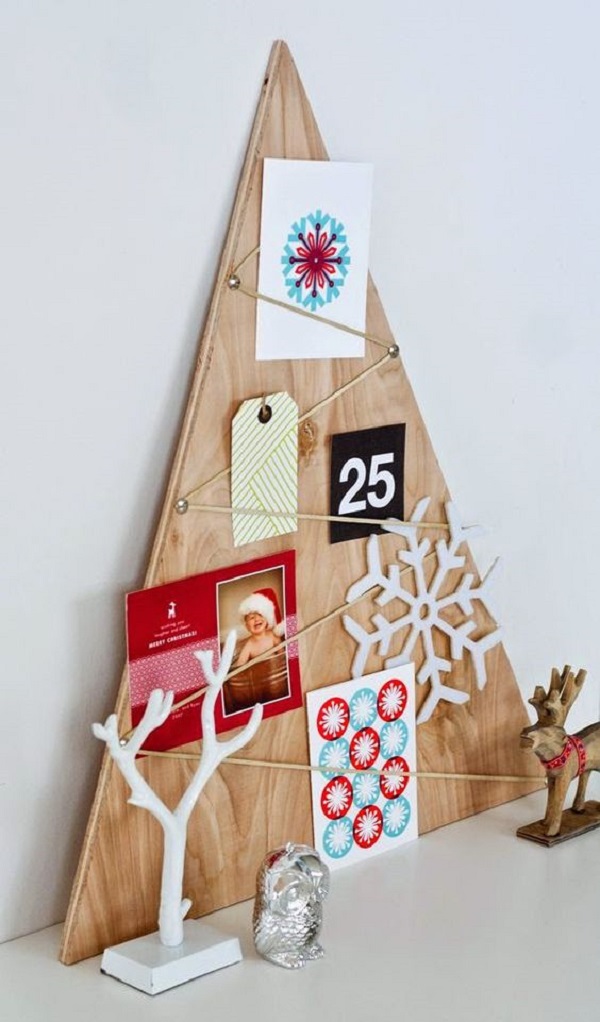 13
And in this way, you can also creatively present gifts. Already imagine how to do the same at home!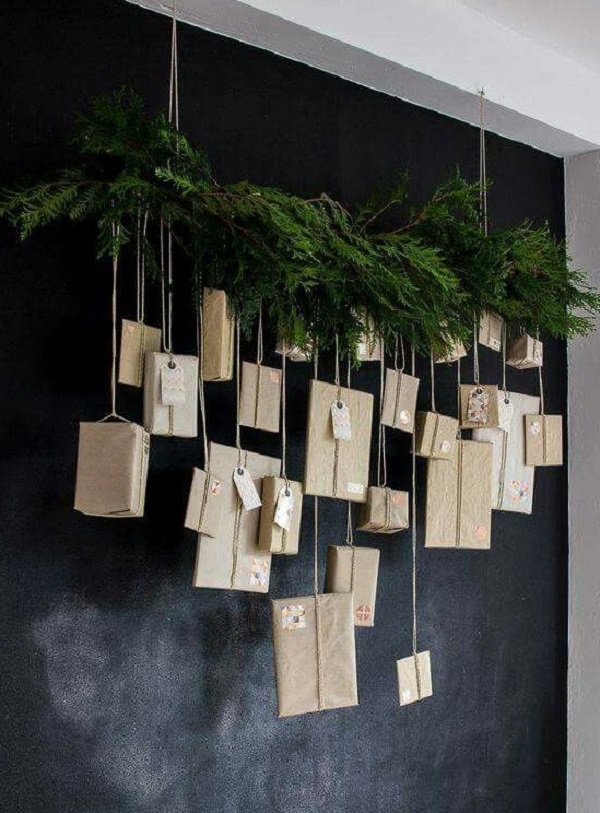 14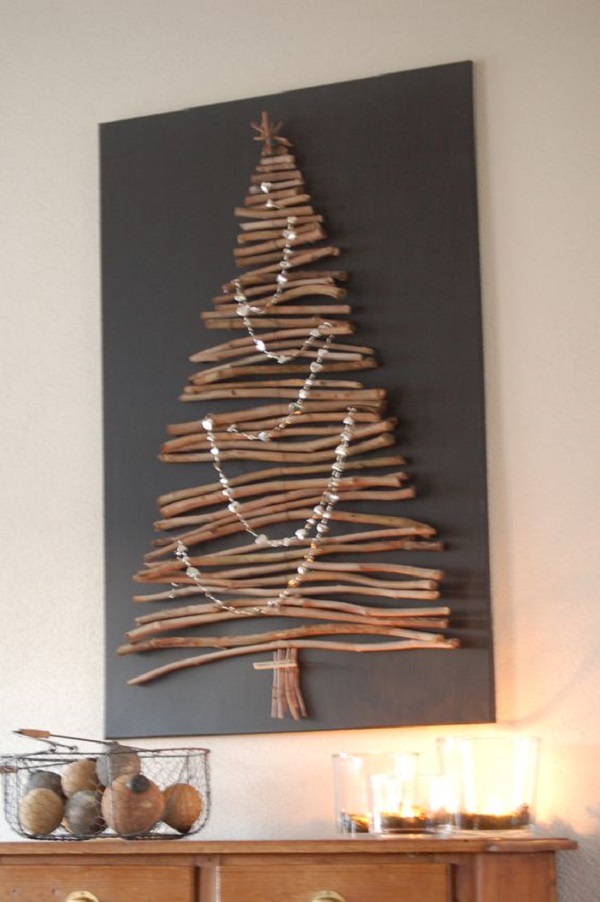 15
Some more interesting options.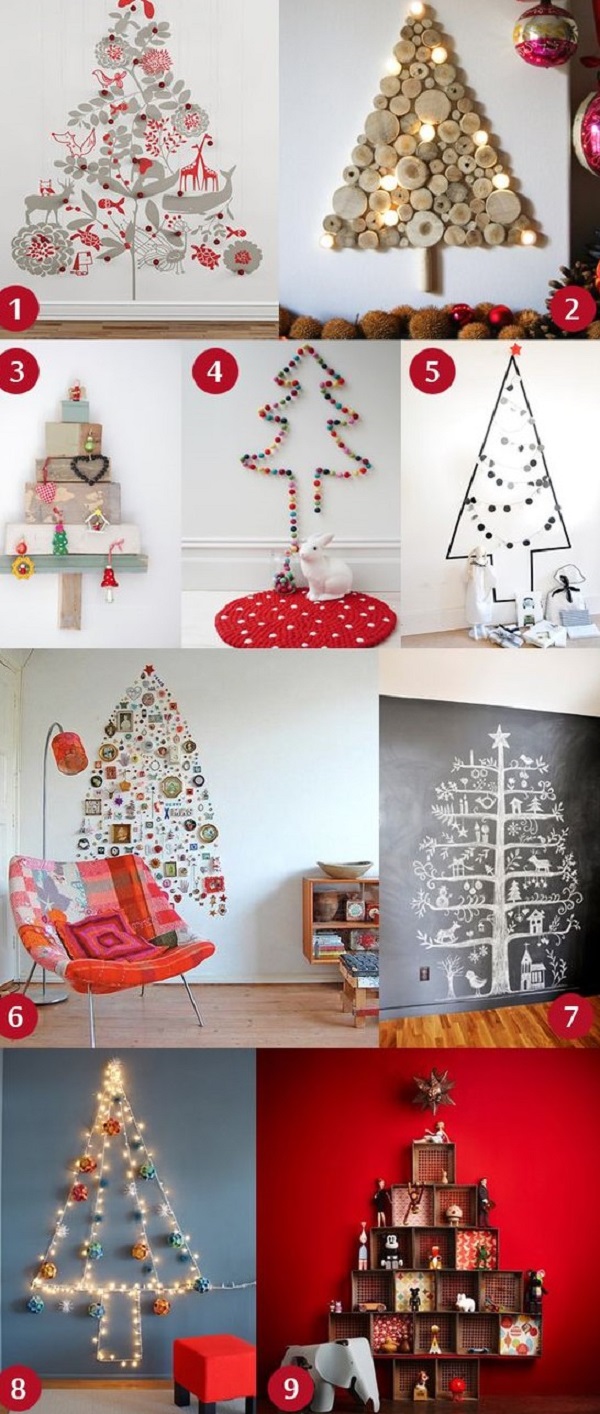 sixteen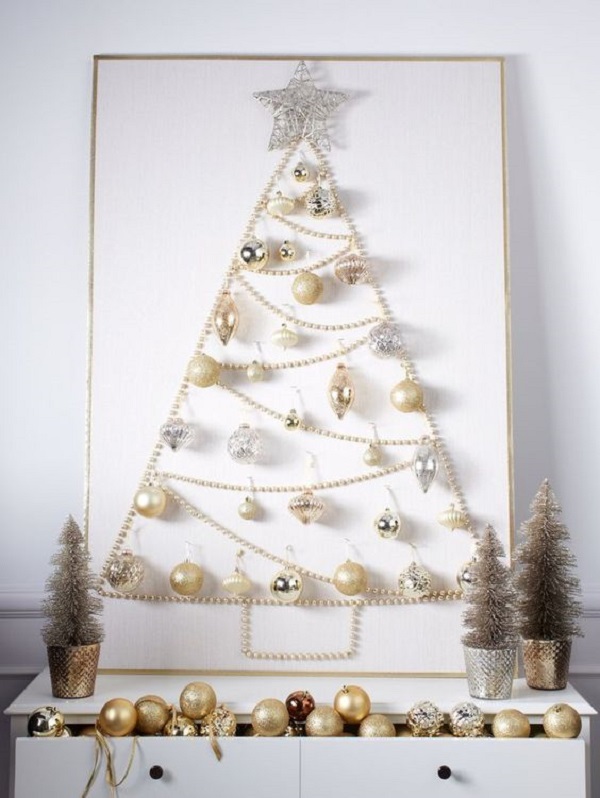 17
Panel of chipboard, electric garland and a dozen nails - as a result you will have a delightful decoration, which will delight all home!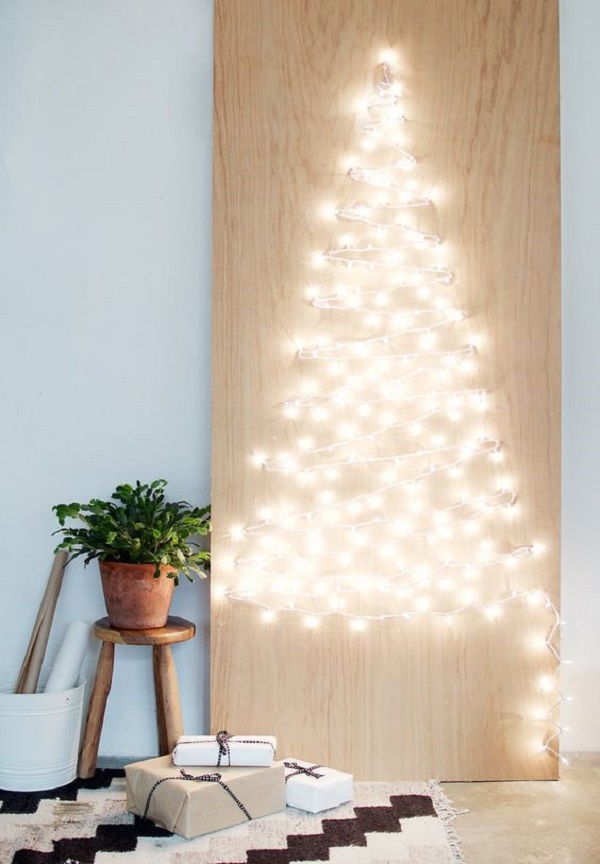 18