Bathroom storage: cool ideas for every space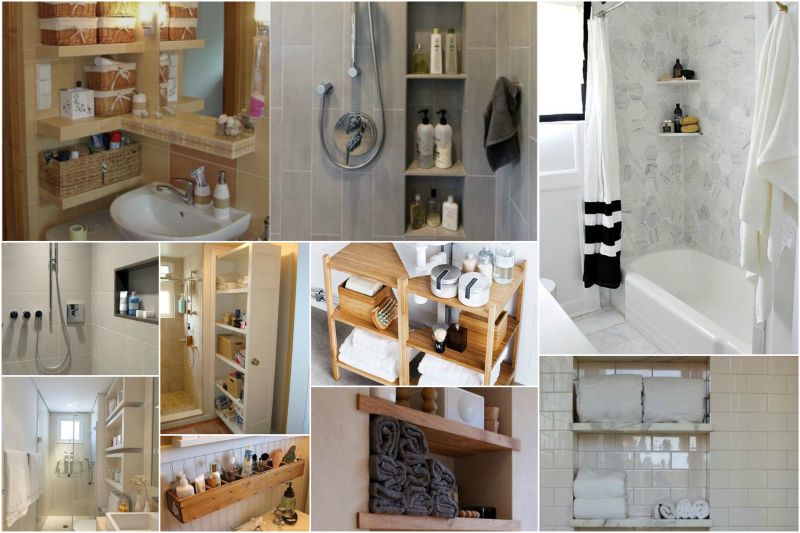 Bathroom, bathroom - a room in an apartment or a residential building, intended for bathing or showering. Usually the bathrooms are equipped with a bath and / or shower and sink and other sanitary fixtures. Bathrooms are now often equipped with toilets (which in Russia is called a combined bathroom), as well as a bidet.
How to achieve perfect order in the bathroom? How to place everything you need on a few square meters, and not to overload the space? There are several ideas that can make the interior of the bathroom neat and solve storage problems.
Stylish niches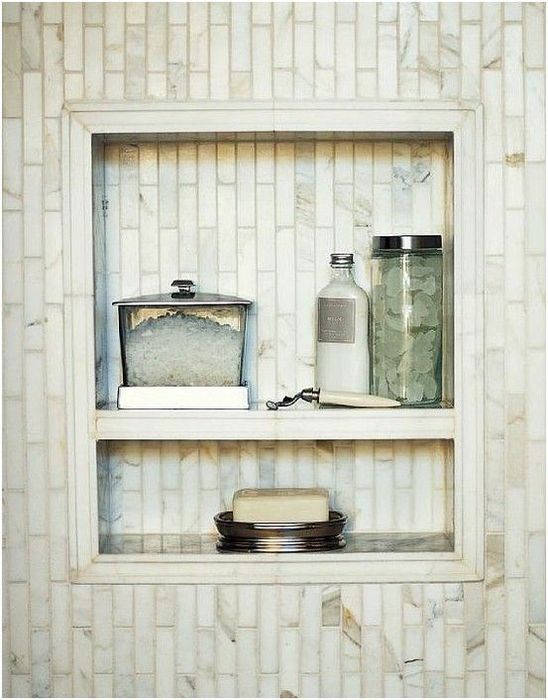 1. Stylish bathroom niche
It is best to think over storage systems at the repair stage, when there is an opportunity to make special niches. They significantly save space, and the interior of the bathroom will only benefit from it. You can arrange these niches in the shower or near the bath. They are convenient to put shampoos and shower gels, so deep niches are perfect for storing towels, paper, powders. True, they will have to be located away from the wet zone.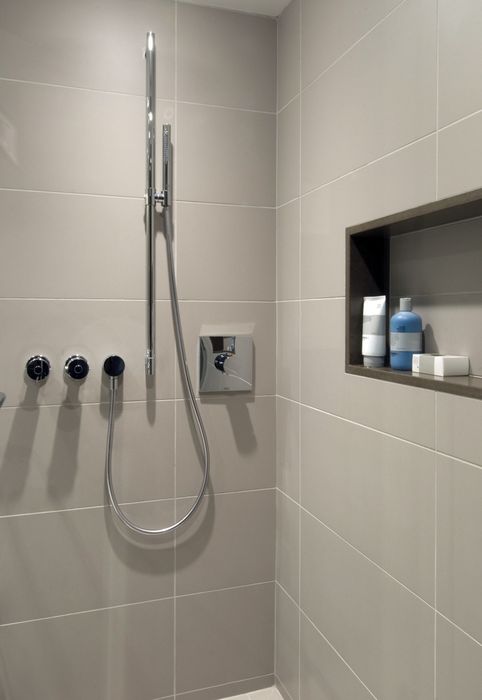 2. Niche in the shower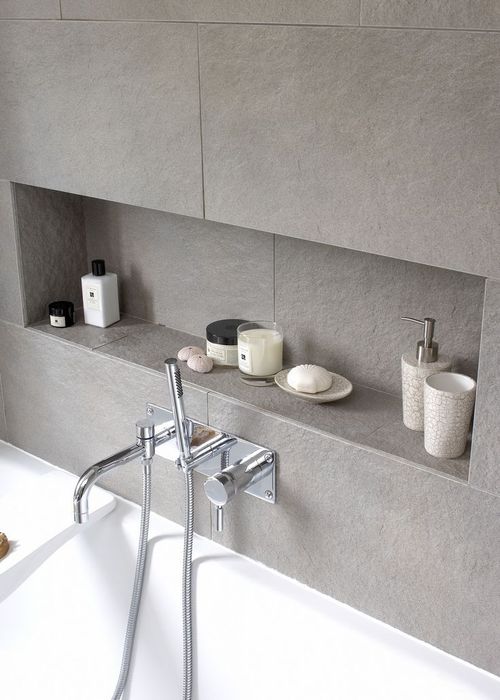 3. Narrow niche in the bathroom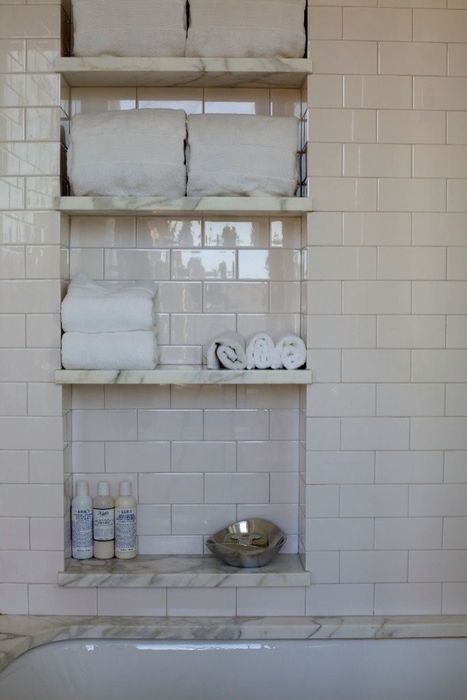 4. A great solution for a small bathroom.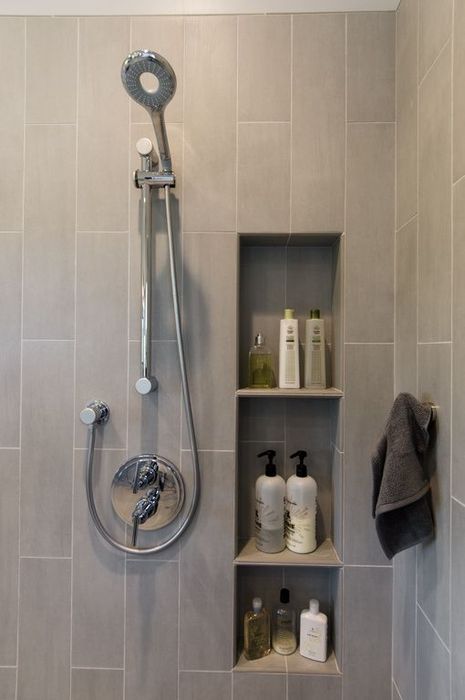 5. Laconic bathroom storage systems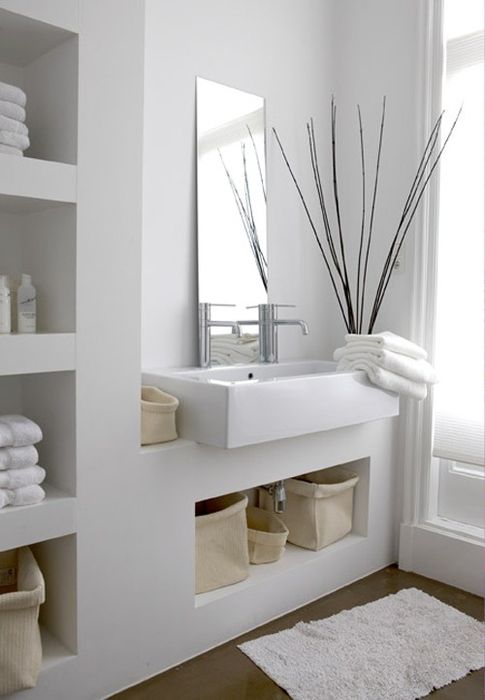 6. Practical deep bathroom niches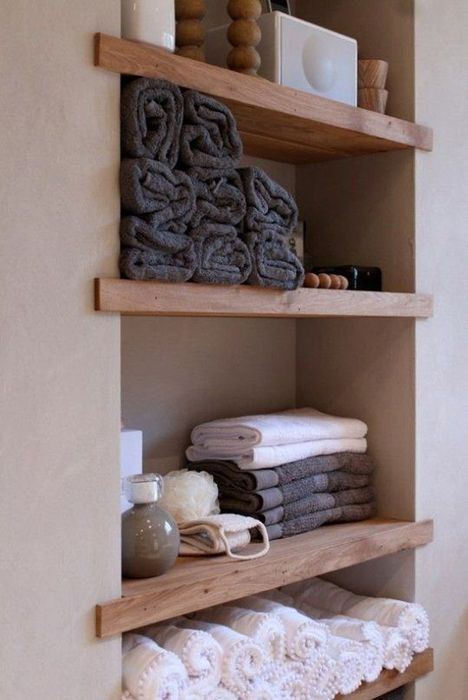 7. Towels can be stored in a niche.
Hinged shelves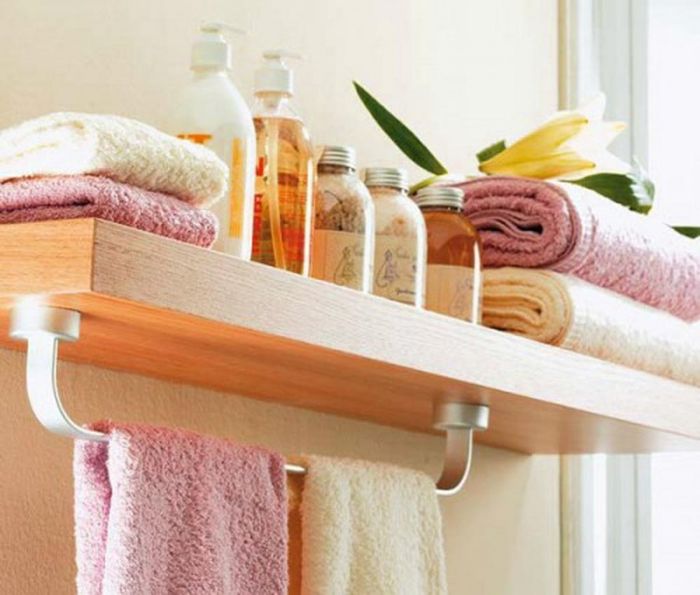 8. A hinged shelf in the bathroom
The bathroom must have at least one wall shelf. It can be additionally equipped with hooks or a towel rail. To diversify the interior, it is advisable to choose a few colored towels that will become bright accents of space and dilute the monotony.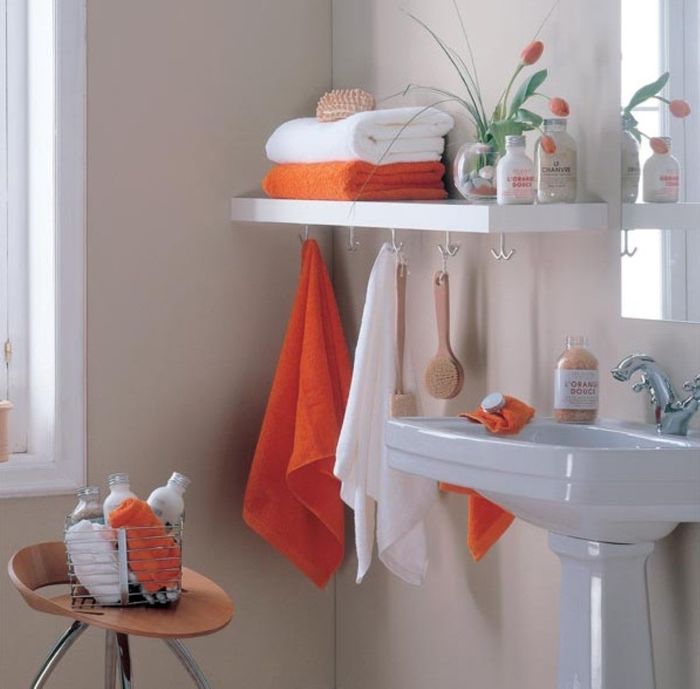 9. Multifunctional hinged shelf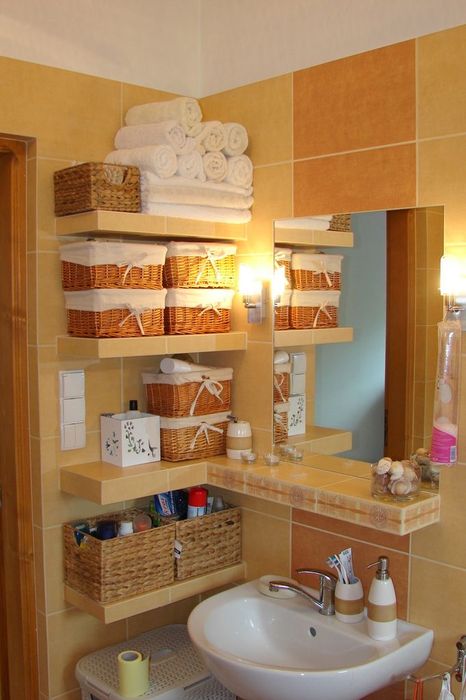 10. Storage systems in a small bathroom.
Corner options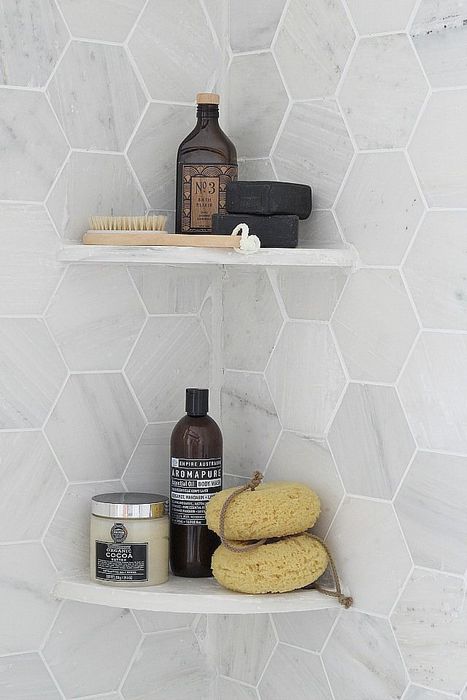 11. Corner shelves in the bathroom
If the bathroom is not large, then it is important to place in it a small corner shelf. These options look very carefully, and help to keep order.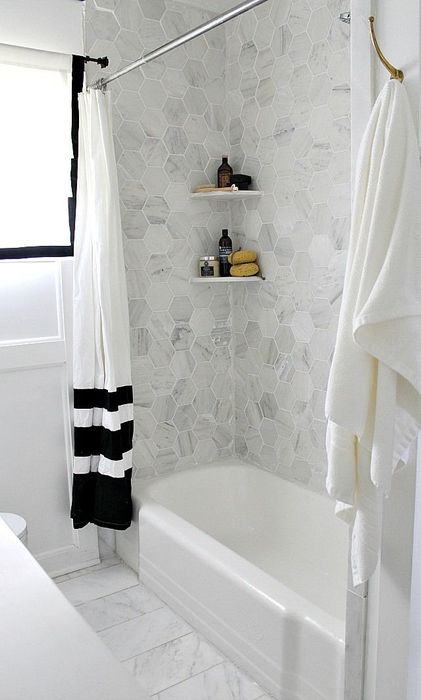 12. Neat small bathroom interior
Maximum functionality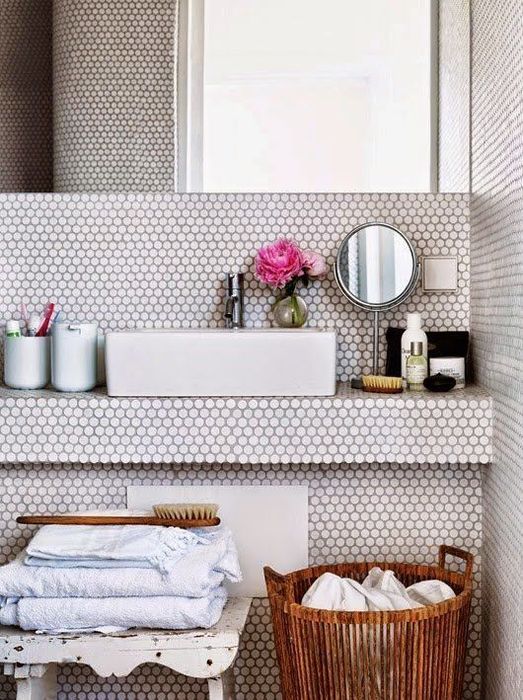 13. Storage at the sink
In a small room you can not lose a single centimeter of space. Everything should be involved to the maximum. This also applies to the place at the sink, where you can place all kinds of shelves, organizers for storing trifles, use the space under the sink.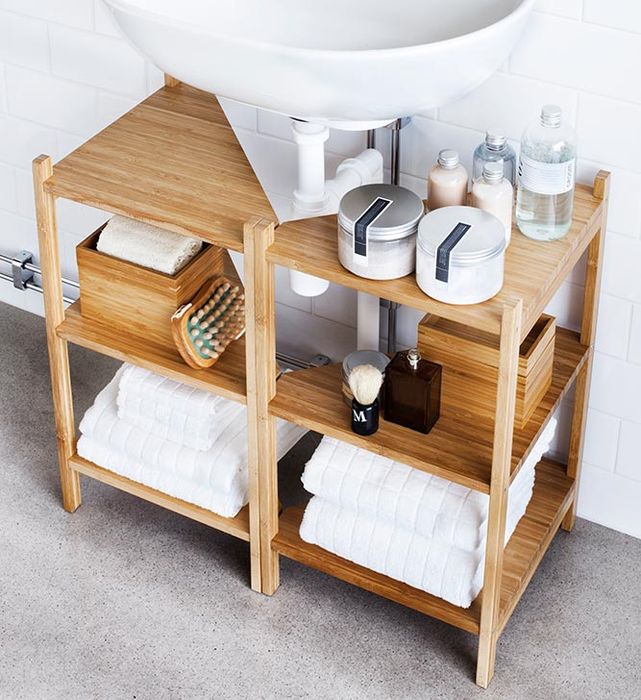 14. Open cupboard under the sink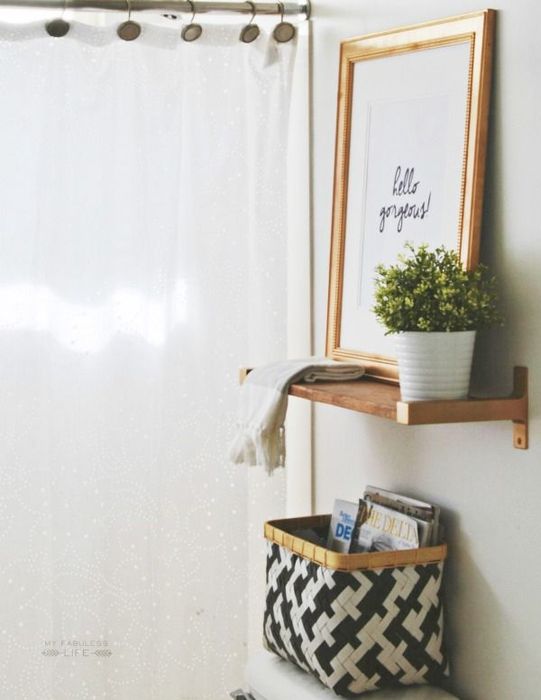 15. Creative design of the sink zone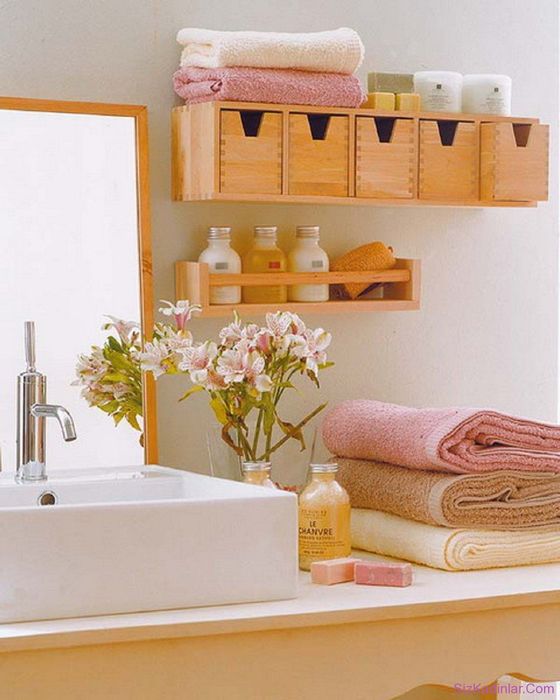 16. Rational storage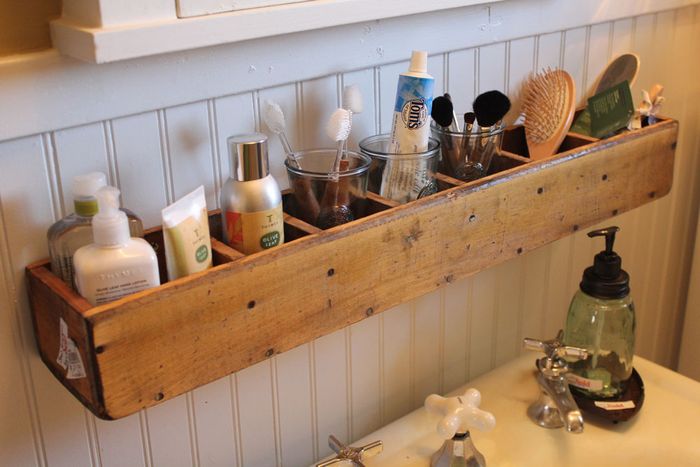 17. Laconic bathroom organizer
Some more cool ideas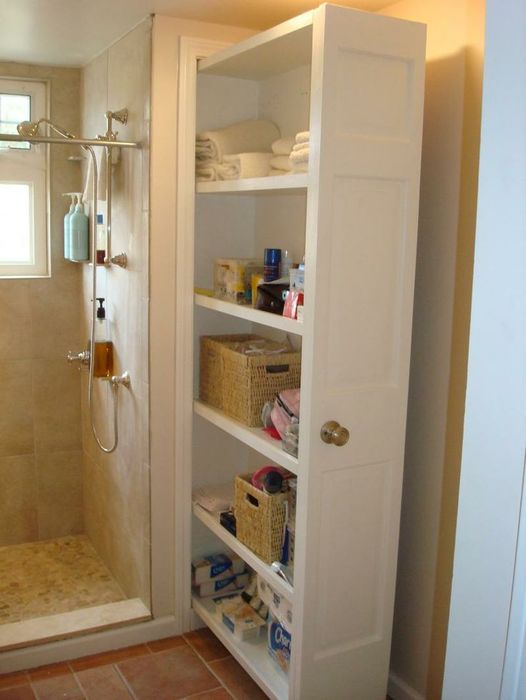 18. Retractable storage system
An interesting solution for a small bathroom is a withdrawable storage system. It is hidden from the eyes, does not take up much space and helps to keep personal hygiene items in perfect order.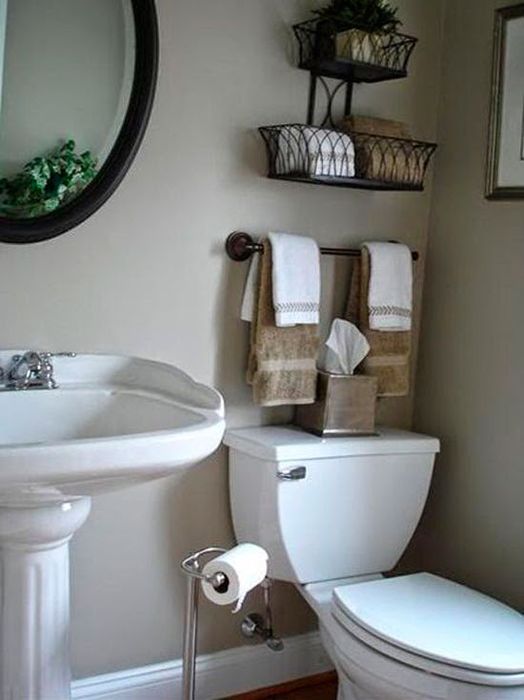 19. Storage above the toilet
It is convenient to store towels and toilet paper near the toilet bowl. For example, use a place above it for this.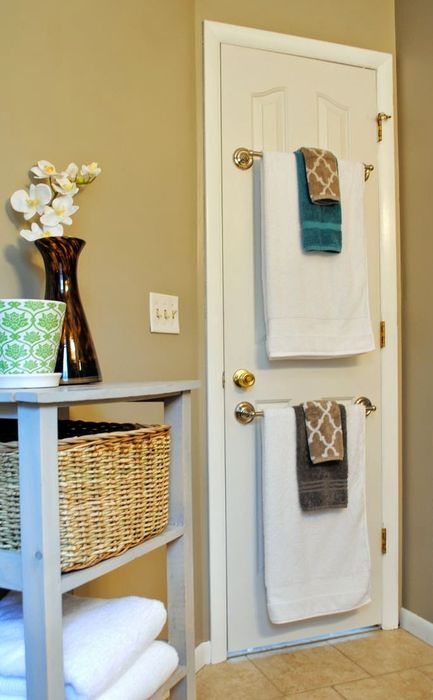 20. Door as storage system
It is easy to turn an ordinary door into the original storage system. It is necessary to fix on it a few bars and hang towels on them.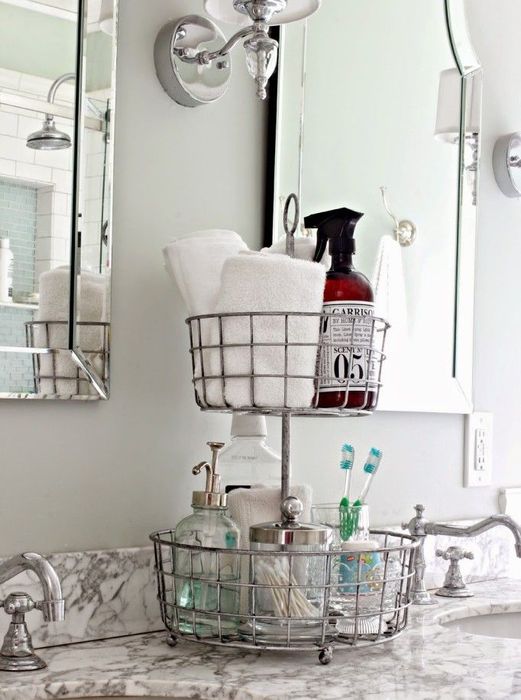 21. Organizer for personal care items
And, of course, do not forget about the little helpers - multi-storey organizers for soap and bubbles with shampoos.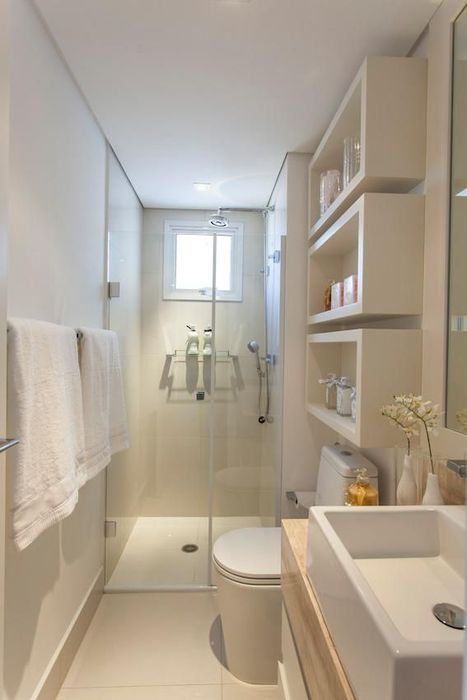 22. Interesting niche hinged.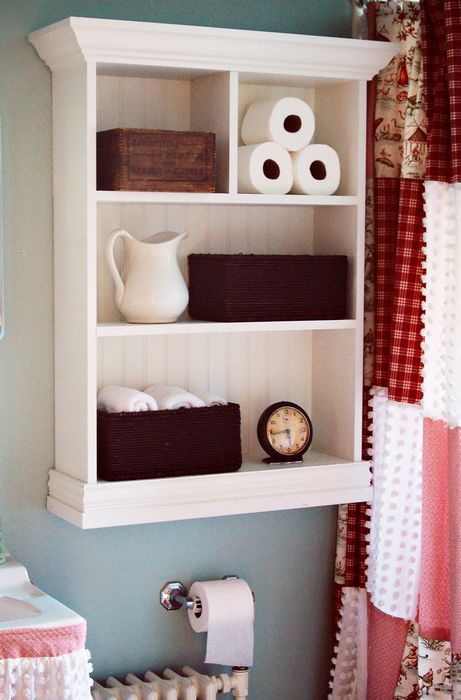 23. Cool idea for storage in the bathroom
Via novate.ru