Products that can and can not be eaten on an empty stomach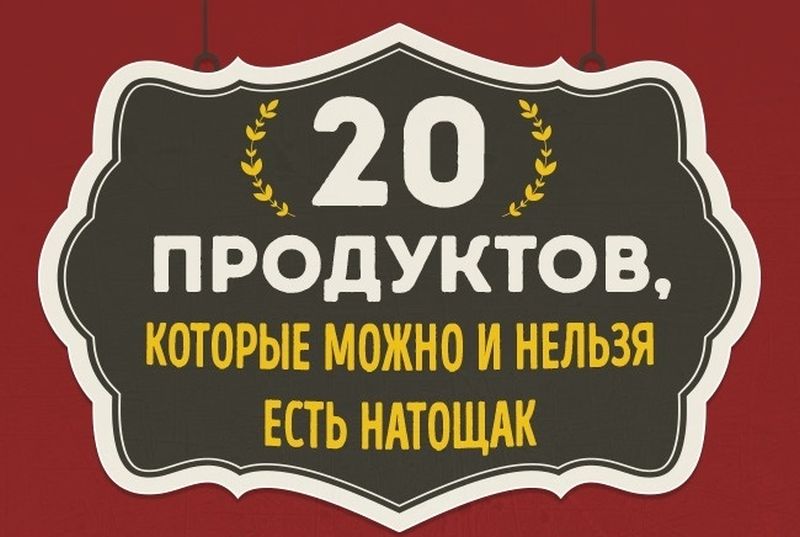 Yogurt, coffee, buns and freshly squeezed orange juice - that's how most of us represent the perfect breakfast. Unfortunately, few understand that there are foods that are not recommended for fasting (without eating any food, on an empty, skinny stomach).
We in Shram.kiev.ua compiled a clear infographics that will help you to understand what is possible and necessary, and that in no case you can not eat in the morning.
It is impossible to eat on an empty stomach
Baked baked goods
Sweets
Yoghurt and other fermented milk products
Pears
Tomatoes
Cucumbers and other green vegetables
Bananas
Spice
Cold and carbonated drinks
Citrus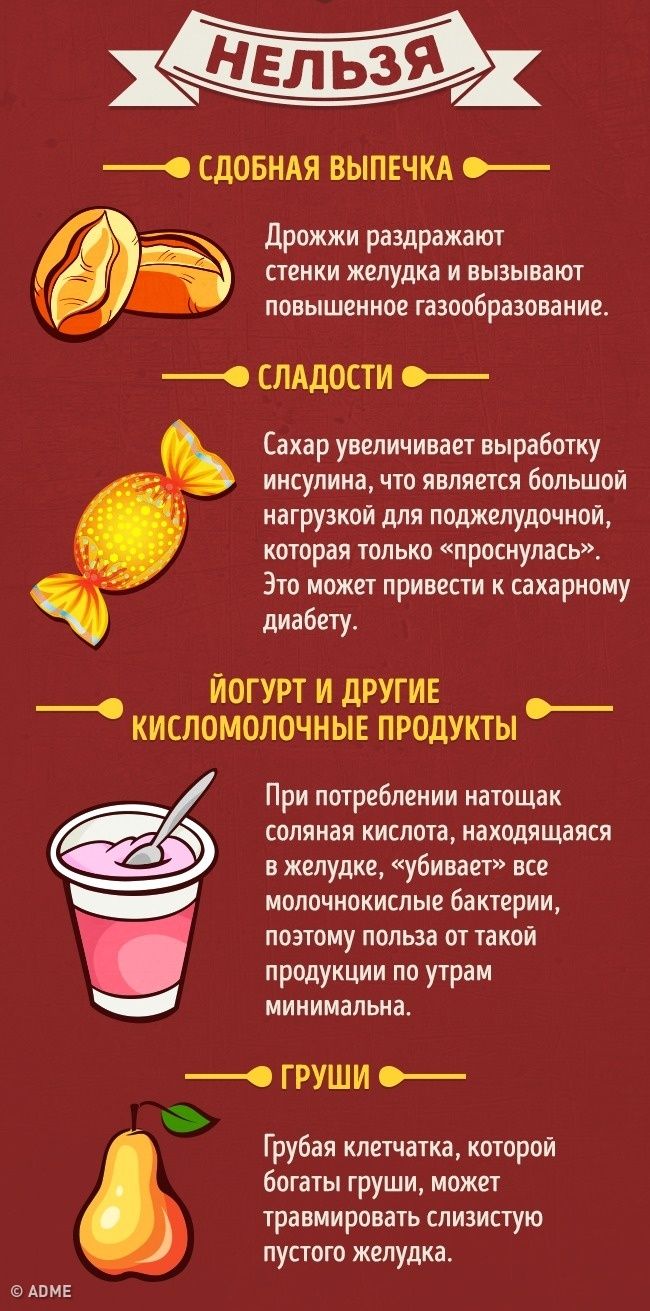 You can eat on an empty stomach
Oatmeal porridge
Buckwheat
Corn porridge
Sprouted wheat
Eggs
Watermelon
Blueberries
Whole wheat bread without yeast
Nuts
Honey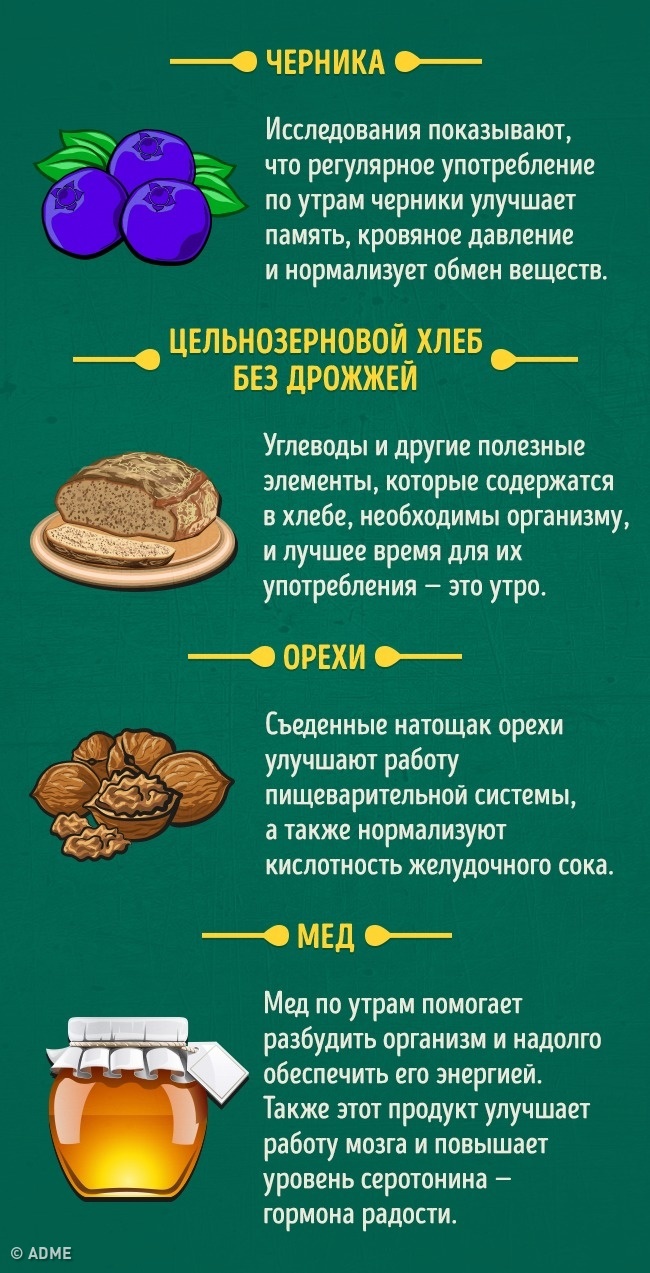 Via adme.ru