How much do you need to cook vegetables to make it tasty and healthy?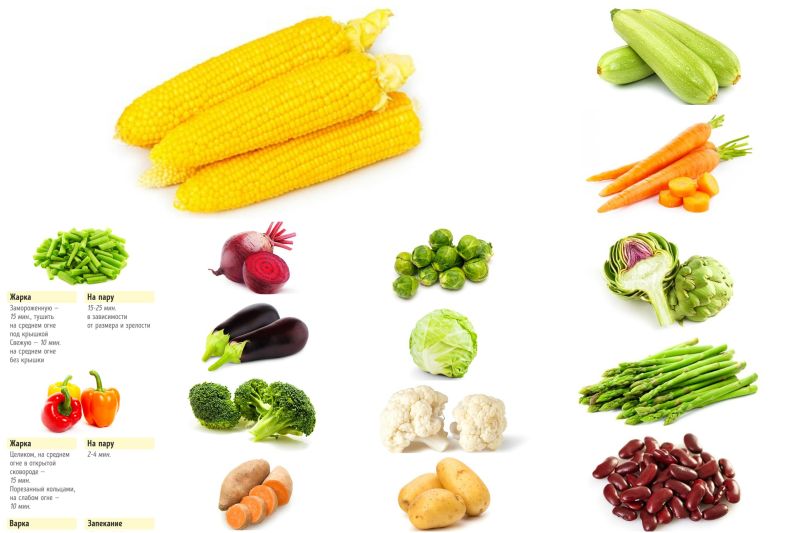 Vegetables are a culinary term for eating an edible part (for example, a fruit or tuber) of some plants, as well as any solid vegetable food, with the exception of fruits, cereals, mushrooms and nuts. The culinary term "vegetable" can be applied to edible fruits, which from the point of view of botany are berries.
In the Old Russian language, the fruits of any edible plant were called vegetables or vegetables, the word "fruit" did not exist, it appears only in 1705, this borrowing through Poland. frukt of lat. fructus. Since that time, the division of fruits into vegetables and fruits begins, and so on.
According to V. I. Dal, vegetables are "vegetable garden, eatable tops and roots: onions, cabbage, carrots, turnip, beetroots and other, as well as fruits like vegetable cucumbers, watermelons, and the aged, and the fruits of the tree, garden , also boiled and sugared: spicy and compound vegetables ". The encyclopaedic dictionary of Brockhaus and Efron meant by vegetables "everything in general garden plants that go to human food". According to TF Efremova, it is "vegetable fruits and greens, used for food."
Vegetables are an important part of a person's diet. Growing vegetables is engaged in vegetable growing.
Many people are familiar with the situation when the products in the preparation process are obtained undercooked or overcooked. It's a shame when it spoils the taste of the whole dish.
We prepared a simple infographics on how to cook vegetables. By the way, you can print it and use it when cooking.
String beans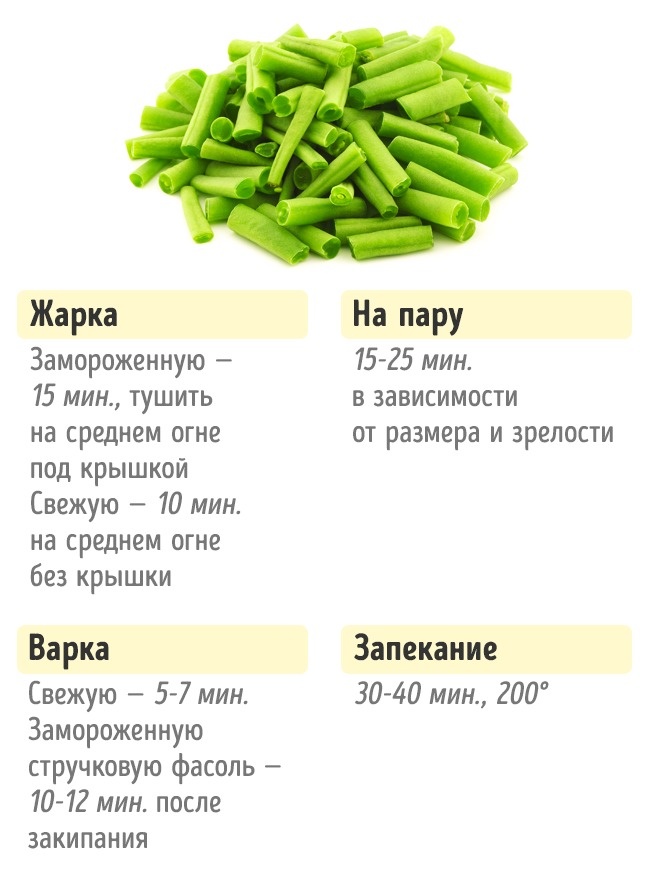 Corn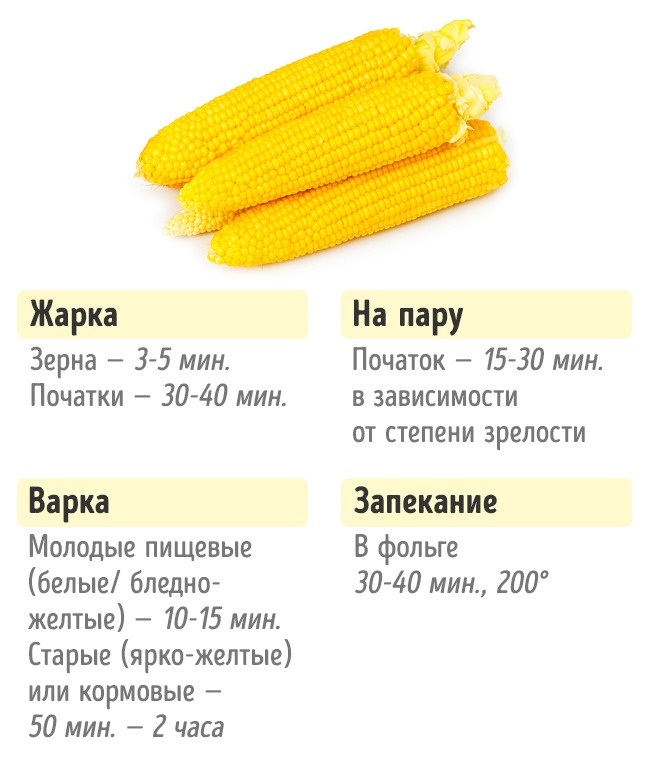 Beet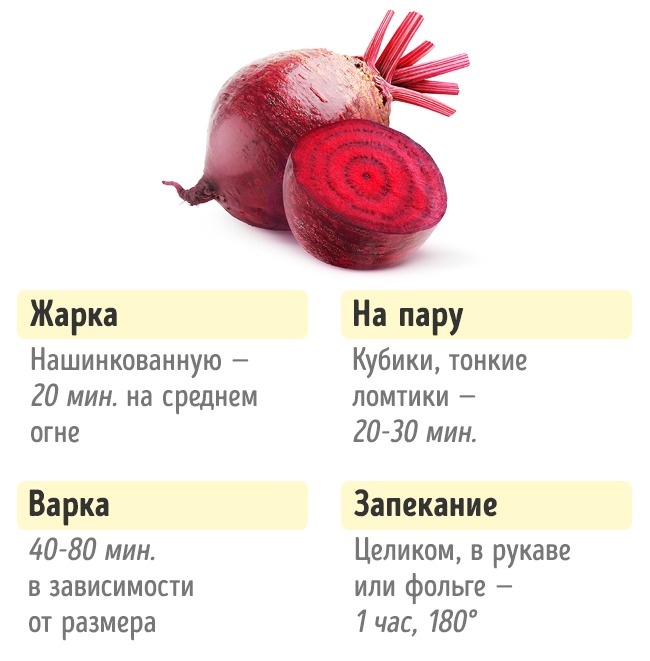 Potatoes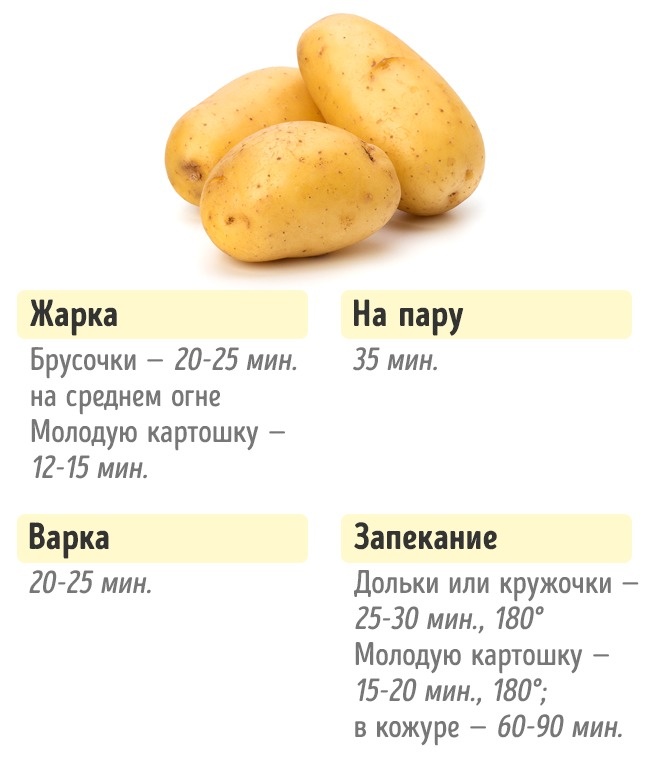 Pepper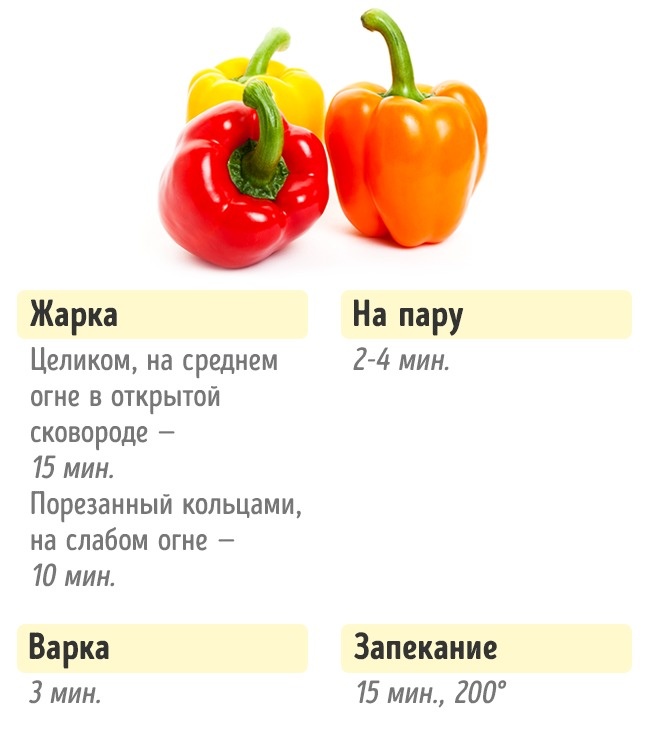 Cabbage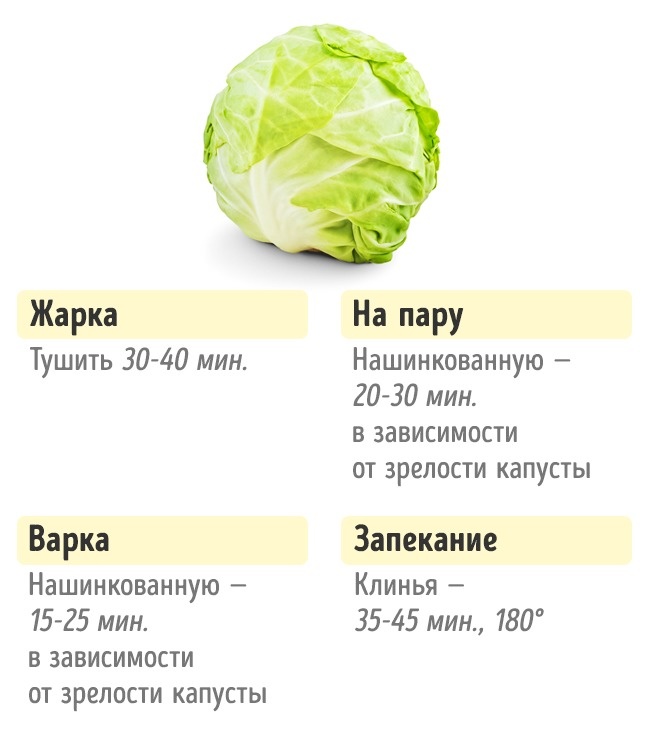 Pumpkin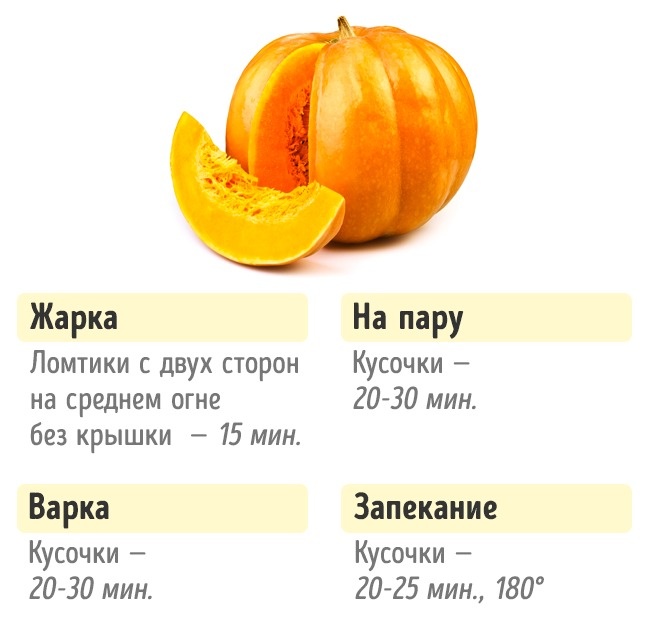 Courgettes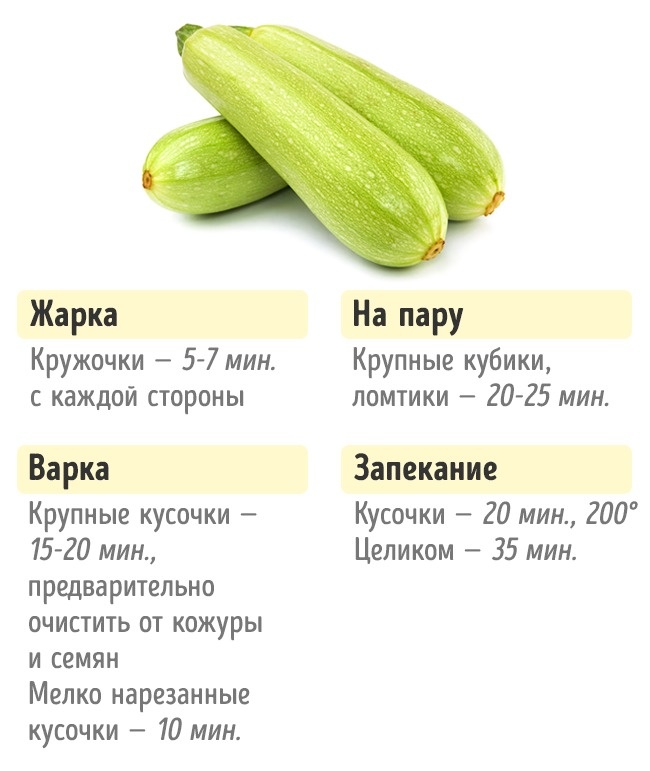 Bow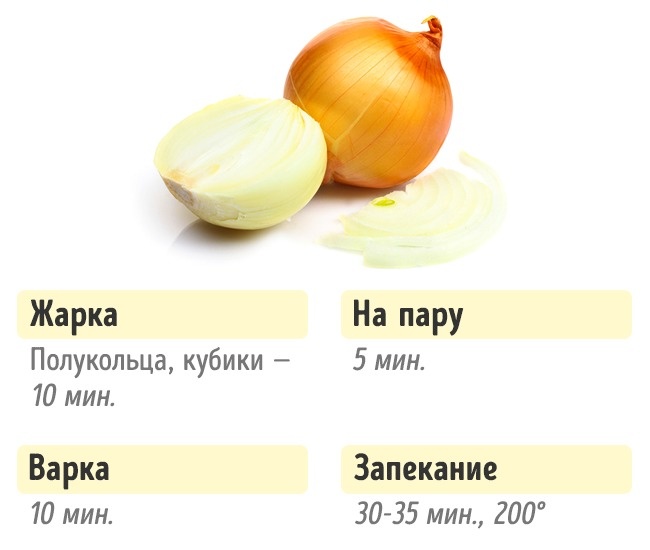 Sweet potato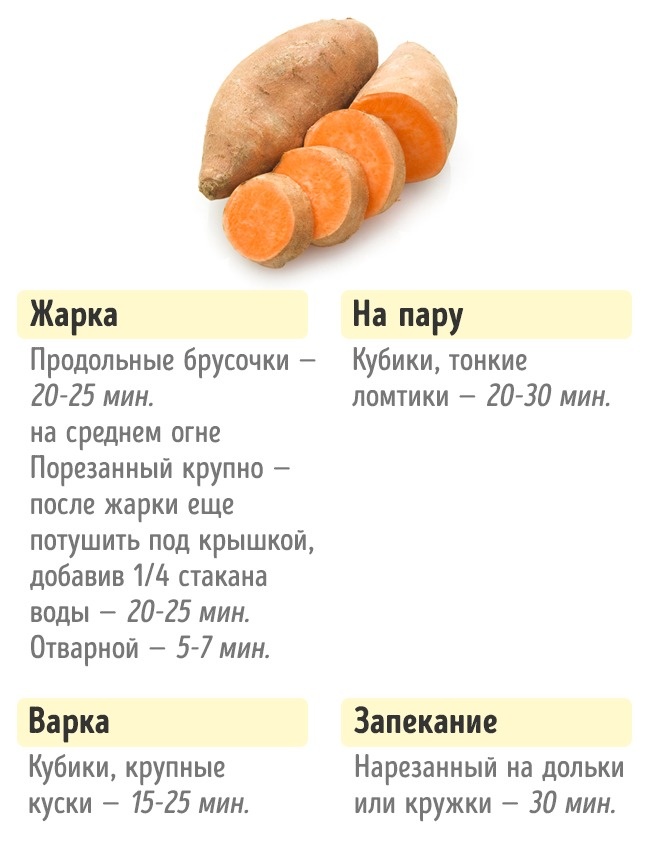 Eggplant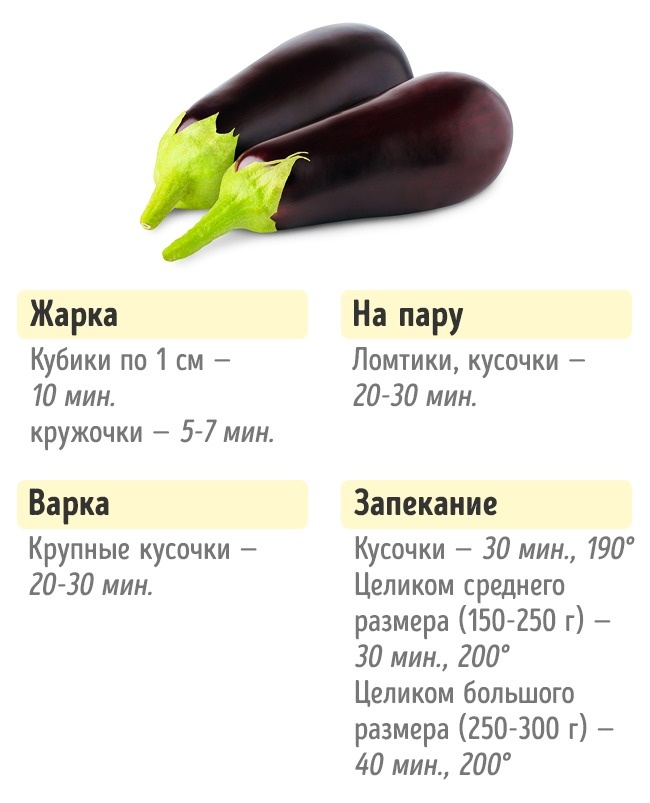 Cauliflower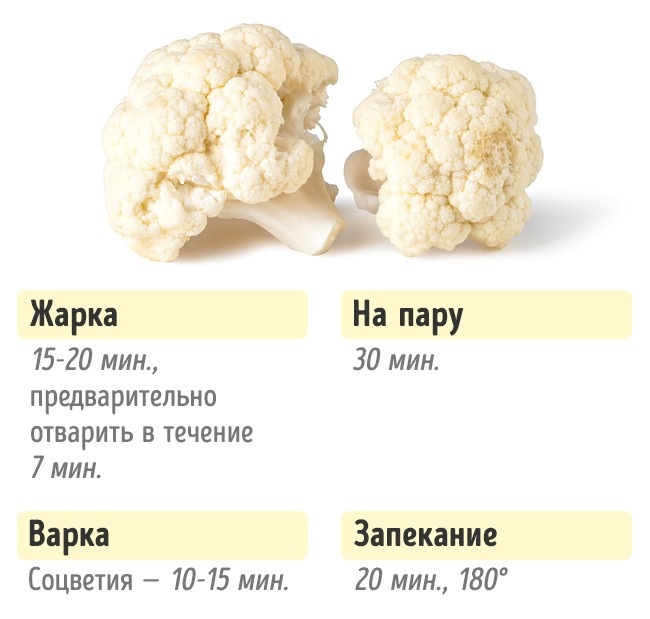 Broccoli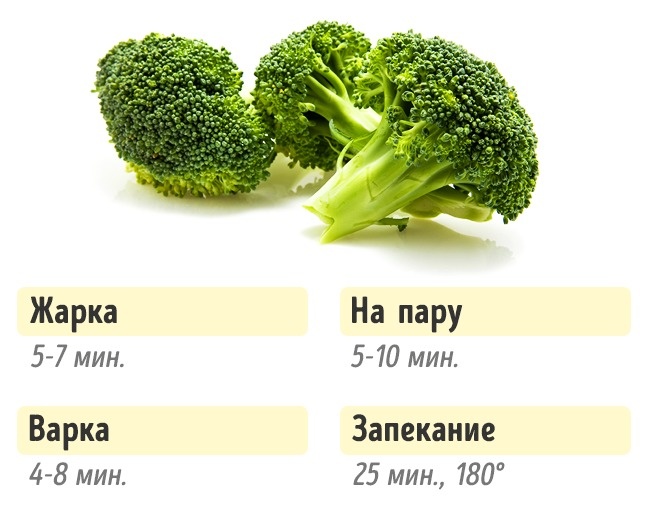 Brussels sprouts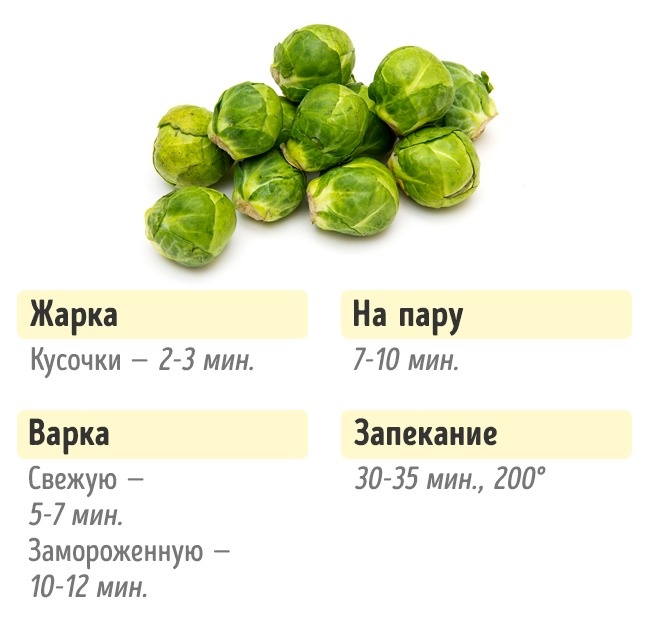 Beans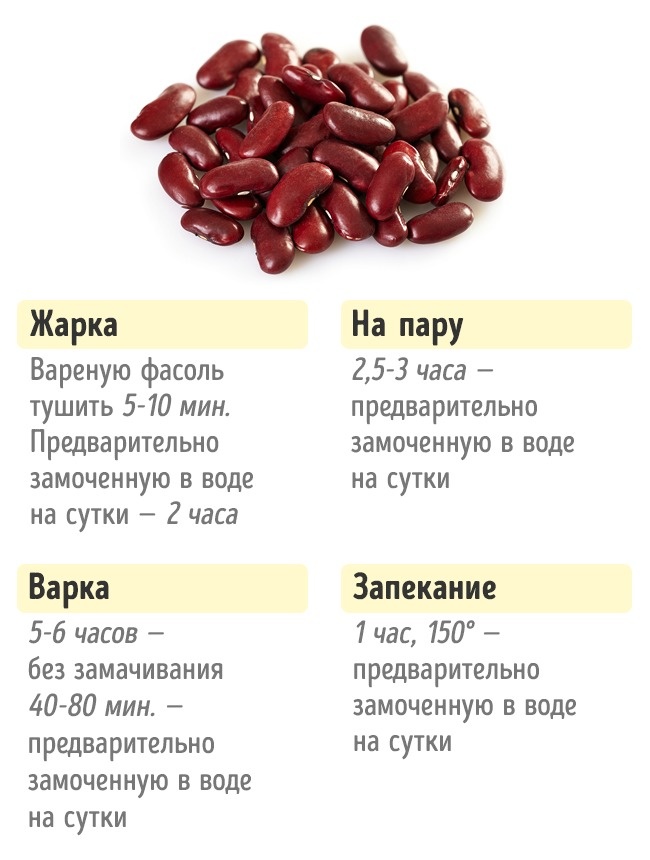 Asparagus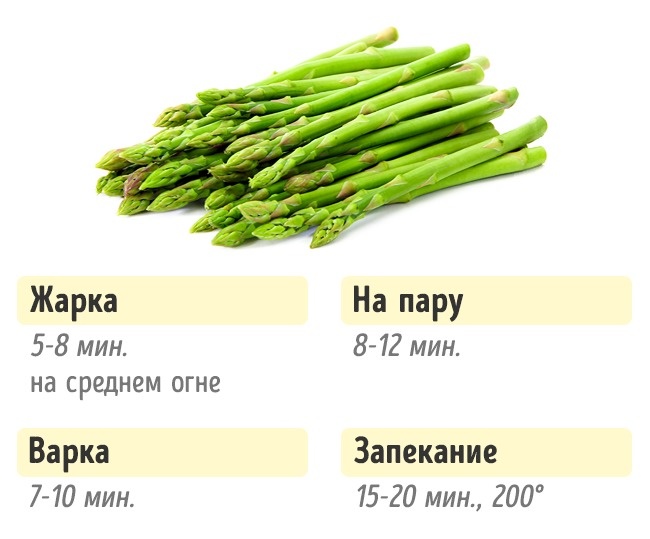 Artichoke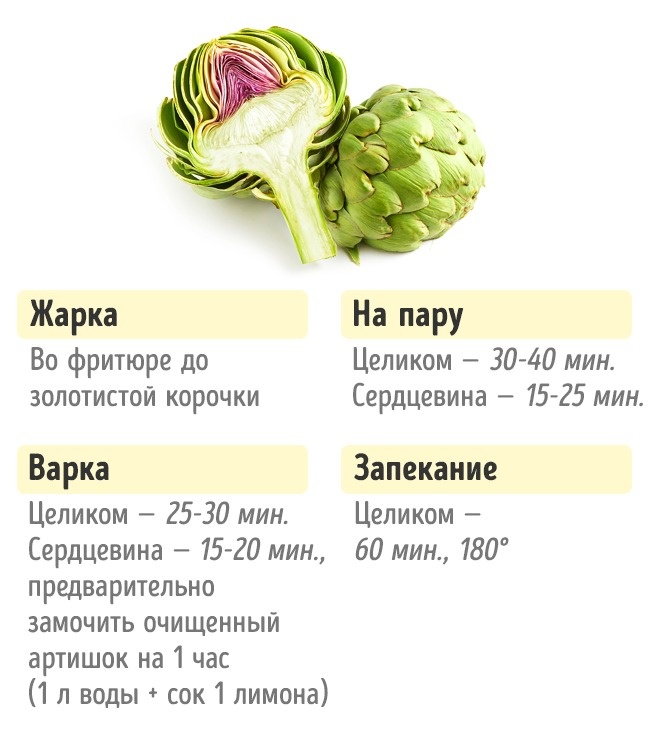 Carrot