Stroke, bleeding, coma: what drugs are dangerous to interfere with alcohol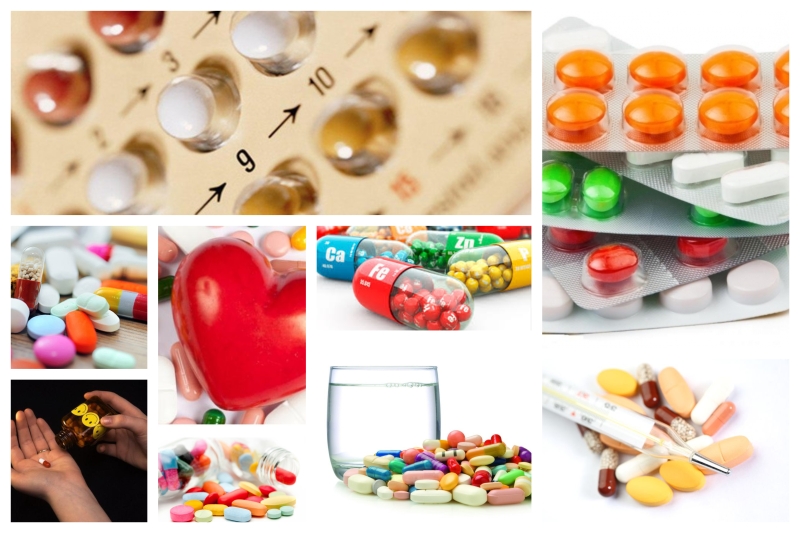 Drug, drug, medicine, drug (novolat. Praeparatum medicinale, praeparatum pharmaceuticum, medicamentum; jarg. Therapeutic agent) - a substance or mixture of substances of synthetic or natural origin in the form of a dosage form (tablets, capsules, solutions, ointment, etc.) .) used for the prevention, diagnosis and treatment of diseases. Before use in medical practice, medicinal products must undergo clinical studies and receive permission to use.
Tablets (lat. Tabulettae) is a solid dosage form obtained by pressing powders and granules containing one or more medicinal substances with or without the addition of auxiliary substances or obtained by molding special masses. Among the tablets are distinguished: uncoated, effervescent, coated, gastro-resistant, with a modified release, for use in the oral cavity. For a long time, drugs were made and taken mainly in the form of powders or drops, until in 1880, William Upjohn did not learn how to make drugs in the form of tablets. Four years later, he created a drug tabletting machine, and in 1886 founded the Upjohn Pill and Granule Company, which existed for more than a century. The tablet form as compared with granules, powders and drops allows to simplify the dosing, improve the dosing accuracy.
"I don't drink, I'm on pills" - we often hear from some friends at a party. We all know that alcohol should not be mixed with antibiotics, but why? Unfortunately, even those who take serious drugs, sometimes break the rules, and with the phrase: "Take, God, with medicine" overturn a pile or two.
The editors of shram.kiev.ua prepared a guide to groups of drugs and possible consequences if mixed with alcohol.
Antibiotics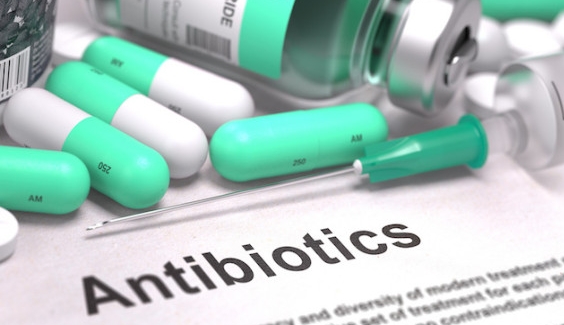 Used to treat diseases caused by bacterial infection.
Preparations: Azithromycin, Augmentin, Erythromycin, Cefazolin and others.
Effect
Some antibiotics block the breakdown of alcohol, which is accompanied by chills, vomiting, allergic reactions and severe headaches. With these symptoms, you should seek emergency medical attention. Given that the course of antibiotics is prescribed for about 7-10 days, at this time it is better to abstain from alcohol.
Antihistamine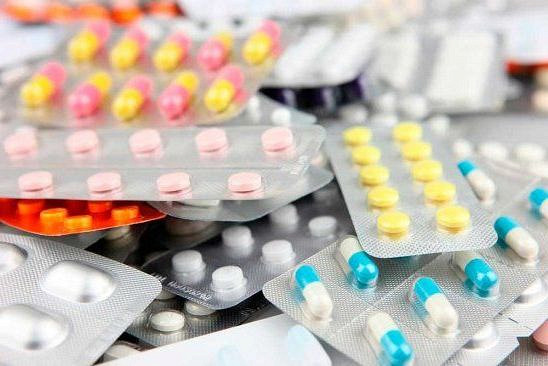 In response to ingestion of an allergen, a mediator, histamine, is released. Drugs that reduce its effect on the body are called antihistamines.
Preparations: Cetrin, Loratadin, Ebastine, Clemastin and others.
Effect
The first generation of antihistamine drugs, which are also sometimes accompanied by a sedative effect, is strictly prohibited to drink with alcohol. Ethyl alcohol, contained in alcohol, reacts in the active ingredients of drugs and can cause drowsiness, fainting, and even coma.
The new generation of drugs mixed with alcohol is also not worth it. The consequences, of course, are not so dangerous, but still unpleasant - headaches, lethargy and allergic reaction of the body will manifest with a new force.
Analgesics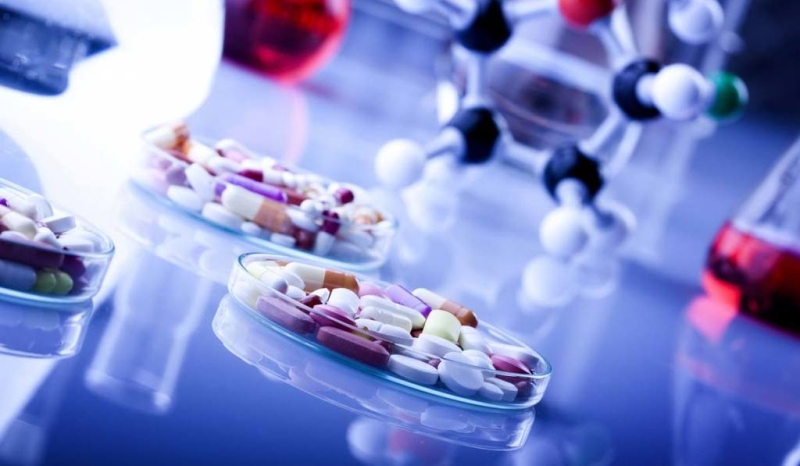 Medications designed to reduce pain sensitivity, including selective, when other types of sensitivity are not affected.
Preparations: Analgin, Novalgin, Solpadine and others.
Effect
Analgin today is more often used as an antipyretic than an analgesic. This drug has a lot of side effects, and in combination with alcohol, it lowers blood pressure, inhibits the central nervous system and disrupts the kidneys. As for the other drugs, each of them together with ethyl alcohol is dangerous with its consequences. For example, the same "Aspirin" can lead to gastric bleeding, and Ketanov - will inhibit the central nervous system, creating an effect of inhibition and may cause irritation of the gastric mucosa, which will lead to heartburn, and in more severe cases will result in nausea, vomiting or possible exacerbation of gastrointestinal diseases .
Vitamins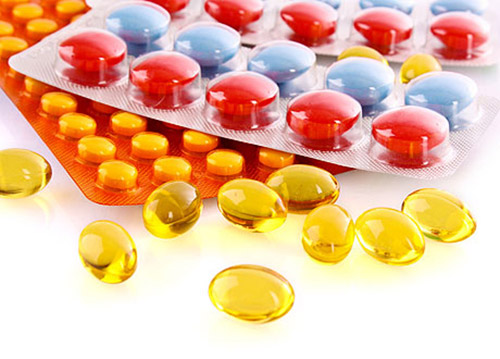 Used to enhance the body's immune response.
Effect
No benefit from supplementation. For example, alcohol "washes out" the B vitamins, which will lead to disruption of the brain in the form of memory impairment and loss of rapid concentration. Retinol A paired with ethyl alcohol damages the liver, and vitamin C deficiency will affect immunity.
Antidepressants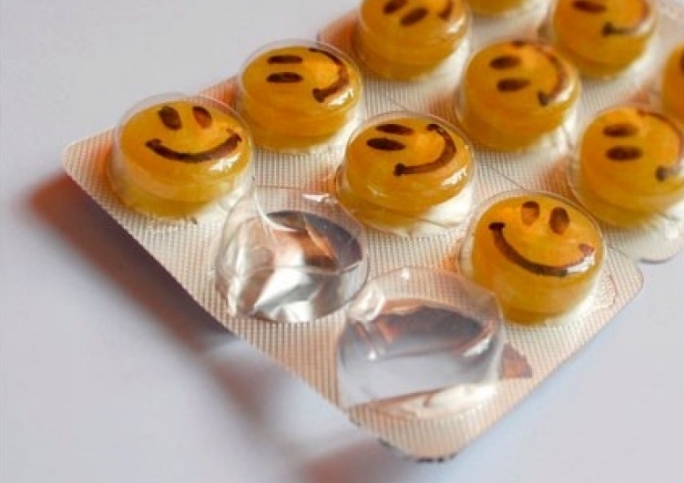 They influence the level of neurotransmitters and are used to treat depression. Relieves irritability and emotional stress, has a positive effect on sleep and appetite.
Preparations: Novo-Passit, Tsipraleks and others.
Effect
Taking antidepressants with alcohol is strictly forbidden, because it can be fatal or coma. Alcohol, after taking the drugs or before it will only aggravate depressive states, can cause a surge of adrenaline, after which heartbeat increases and the risk of stroke is possible. In addition, this partnership inhibits the central nervous system.
Antipyretic (antipyretic)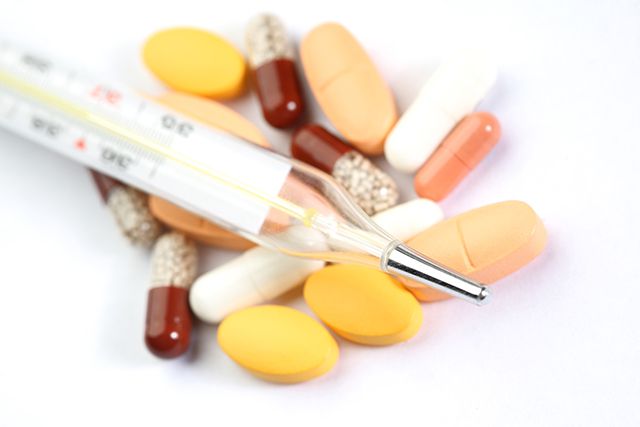 A group of drugs that are used to reduce the high temperature.
Preparations: Citramon, Paracetamol, Ibuprofen, Panadol and others.
Effect
Paracetamol itself has a negative effect on liver function, and in partnership with ethyl alcohol, it destroys liver cells. It is important to understand that paracetamol is part of many antipyretic drugs. As for Ibuprofen, it lowers blood clotting and irritates the gastric mucosa, which later will lead to an exacerbation of gastrointestinal diseases.
Oral hypoglycemic agents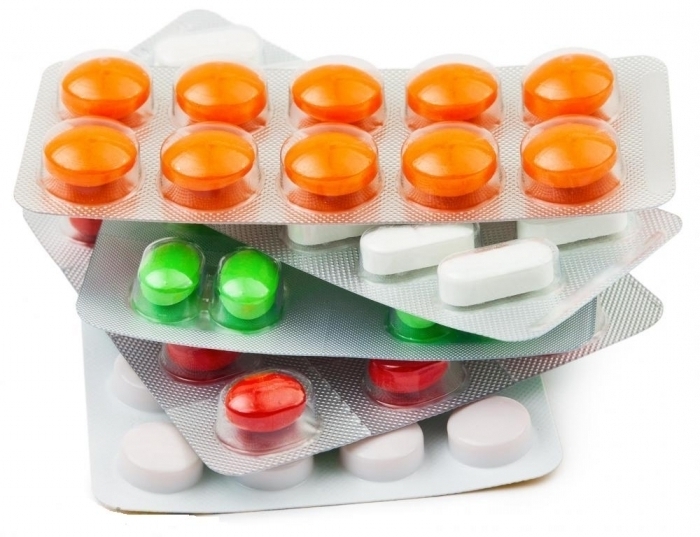 Used in maintenance therapy for patients with diabetes mellitus type II. They regulate three major metabolic disorders: insulin secretion, peripheral insulin resistance, slowing glucose absorption in the small intestine.
Preparations: Glyukovans, Avandamet and others.
Effect
Alcohol for diabetics in general is dangerous to drink, because it leads to jumps in blood glucose. Together with hypoglycemic drugs, hypoglycemia and even coma are possible.
Antihypertensives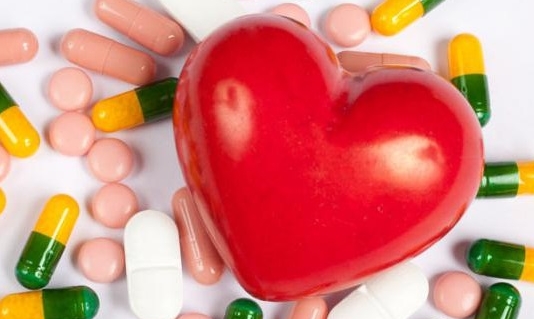 The drugs will be used in hypertension to reduce pressure, due to the impact on the receptors of the brain. Can be used occasionally without being a permanent therapy.
Preparations: Clofelin, Moxonidine, Moxonitex, Physiotens, Albarel and others.
Effect
These drugs reduce pressure by dilating the blood vessels. Taking them along with ethyl alcohol vessels expand even more, and then sharply narrowed. Ultimately, it threatens with a stroke or heart attack. At best, such an impact will not bring grief, but it will still aggravate diseases of the cardiovascular system.
Diuretics (diuretics)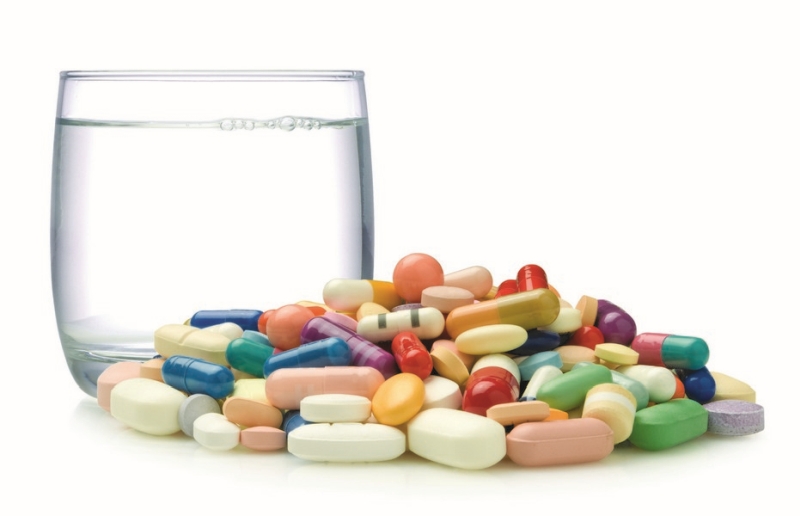 Mainly used to treat the cardiovascular system, kidneys and liver, which are accompanied by edema. Reduce the amount of fluid in the tissues, increasing the rate of formation of urine.
Preparations: Furosemide, Acripamide, Indapamide, Lasix and others.
Effect
All alcoholic drinks have a diuretic effect, and with drugs they can enhance or distort the effect of the drug on the body. For example, when taking Furasemide with ethyl alcohol, you may receive plenty of urination and dehydration. A "leaching" of mineral salts, will provoke failures in the heart.
Contraceptive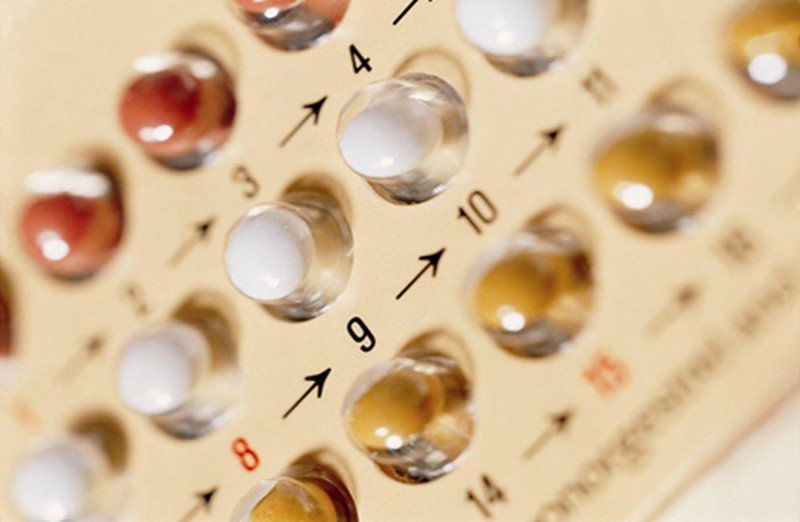 Hormonal drugs that suppress ovulation.
Preparations: Dinoret, Belara, Lakinet, Logest and others.
Effect
Alcohol affects the functioning of the liver, changing the processes of enzyme production and speeding up the metabolism. All this affects the hormones that are part of the drug. In fact, alcohol will lead to the fact that the duration of the drug will last less. And this directly affects its contraceptive possibilities.
Neuroleptics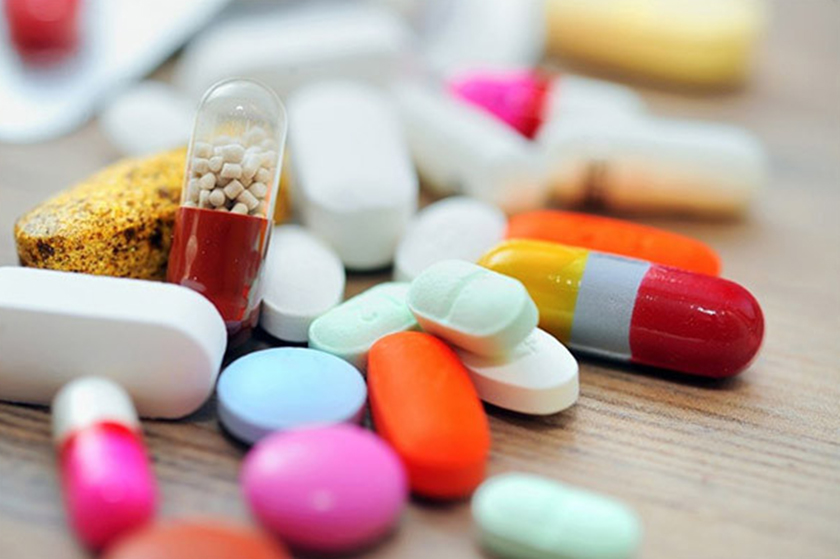 Funds for the treatment of psychosis and psychological disorders. Able to inhibit delusions, hallucinations, reduce aggressiveness. This group of drugs changes the mediator processes in the brain. Some drugs are also accompanied by a sedative effect.
Preparations: Aripiprazole, Haloperidol, Clozapine and others.
Effect
Due to the partnership with alcohol, breathing problems and a strong decrease in pressure are possible. In addition, the possibility of atypical pictures of intoxication increases. Like all psychotropic substances - antipsychotics with alcohol are incompatible.
Antispasmodics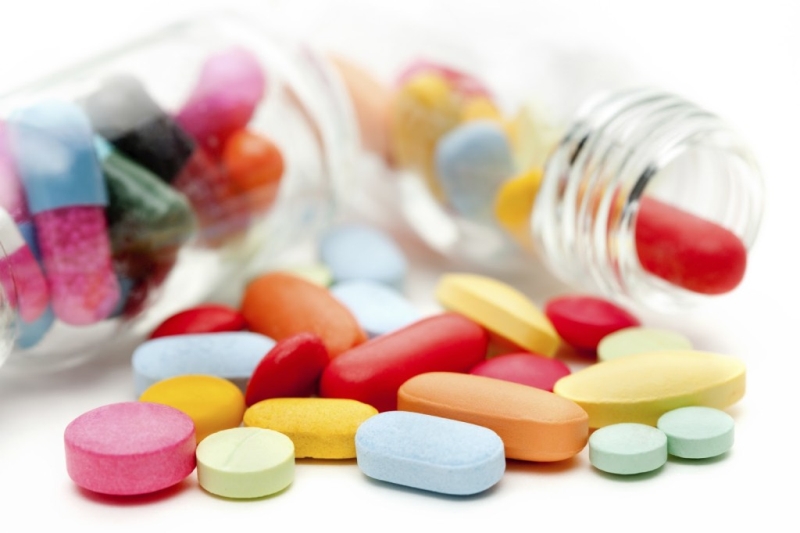 Used to relieve muscle spasms of smooth muscles (small intestine, intestine, duodenum, etc.).
Preparations: No-Shpa, Spazmalgon and others
Effect
In combination with alcohol, lethargy is possible, as a result of the depressed work of the central nervous system. For example, No-shpa with ethyl alcohol will lead to poor coordination, nausea and a decrease in pressure. Other drugs also cause nausea, palpitations and tinnitus.
Via obozrevatel.com & wiki