The whole truth about electronic cigarettes
Electronic cigarette (personal vaporisers PV; advanced personal vaporisers, APV; electronic nicotine delivery systems, ENDS) - an electronic inhaler that is unprovenly positioned by manufacturers as a means of nicotine replacement therapy.
The inhaler is similar in shape and size to traditional cigarettes and generates vapor, usually containing nicotine, which mimics the look and taste of tobacco smoke.
The World Health Organization classifies electronic cigarettes as electronic nicotine delivery systems (ENDS) and notes that their use has not been sufficiently studied in terms of safety and efficacy as a treatment for nicotine addiction.
Description
Designed to simulate smoking traditional cigarettes. They are produced in the form of cigarettes, cigars and pipes, there are also other forms - the so-called modes (from the English modification). The design of electronic cigarettes is based on an evaporator (often called an "atomizer"), which converts the liquid being refilled into vapor, and a battery that supplies electric current to the atomizer.
They are divided into disposable and rechargeable. Disposable cigarettes usually cannot be recharged.
Liquid
Electronic Cigarette Liquid is used to refill the atomizer. The suitability of the liquid for regular cigarettes varies depending on the method of "smoking" (the type of atomizer used), the "strength" (concentration of nicotine) and the method of inhaling smoke.
Due to the lack of production standards and supervision, the purity of liquids may be impaired and toxic components may enter it.
Composition:
Glycerin - for the formation of steam, from 0% to 80%.
Propylene glycol - for dissolving flavors and creating the "Throat Hit" effect (irritation of nerve endings in the upper respiratory tract), from 0% to 80%.
Distilled water - to dilute the liquid and the formation of steam, from 0% to 20%.
There are some "standard" types of liquids that are separated by the content of the listed substances:
Traditional: 55% Propylene glycol, 35% Glycerin, 10% Water - is the most commonly used, as it has a good balance between Throat Hit and the amount of steam generated:

Velvet cloud: 80% Glycerin, 20% water - copious steam formation, but extremely low / absent "Throat Hit" effect.
Ice Blade: 95% Propylene Glycol, 5% Water - High / Very High Throat Hit Effect, but Low / Extremely Low Steam Generation.

The alkaloid content of Nicotine varies from 0% to 2.4% (0 to 25 mg / ml). Liquids are often divided into the following groups according to its content:

No nicotine. 0 mg / ml (0%)
Super light. 6 to 11 mg / ml (0.6-1.1%)
Lungs. 12 to 16 mg / ml 1.2 (1.2-1.6%)
Strong. 18 mg / ml (1.8%)
Very strong. 24 mg / ml (2.4%)
The amount of nicotine contained in the liquid is large and can be dangerous if used incorrectly. In particular, the liquid is extremely toxic to infants, therefore the use of stable and safe packaging is required.
Flavors / essences up to 10% can also be added to create an aroma.
Story
The first patent was proposed in 1963, but as such an electronic cigarette was invented in 2004 in Hong Kong. The inventor of the electronic cigarette is Hong Lick.
Research data
According to the results of a 6-month clinical study of 40 smokers who were offered to switch to electronic cigarettes, 22.5% stopped using regular cigarettes (1/3 of them stopped using electronic cigarettes), 32.5% of users reduced their cigarette consumption by 4 times, 12.5% ​​- 10 times. Minor side effects (such as dry mouth) decreased significantly at the end of the study. Across the entire group, cigarette consumption on average fell by 88%.
A review by Zachary Cahn and Michael Siegel examined the results of 16 laboratory studies that examined the components of the liquid for electronic cigarettes. It is concluded that the absolute safety of electronic cigarettes has not been proven, and the FDA's statement that we do not know anything about the composition of the liquid is untenable - in fact, it has been studied much better than the composition of ordinary cigarettes. Excerpts from the article:
In addition to TSNA and DEG, only a few substances, if any, can pose a health hazard in the quantities found in electronic cigarettes. Although existing studies do not guarantee the absolute safety of electronic cigarettes and further clinical studies are required to comprehensively evaluate the safety of electronic cigarettes, most of the available data show that they are much safer than tobacco smoking and are comparable in toxicity to conventional nicotine replacement products.
Researchers from the University of Athens measured the change in airway resistance in 32 subjects after 10 minutes of smoking an electronic cigarette and found that immediately after smoking, their bronchial resistance increased on average from 182% to 206%.
An electronic cigarette (and vaporizer) can rightfully be called one of the most iconic products of the year 2014: even the verb vape, meaning the process of smoking a vaporizer, became the word of the year according to the Oxford Dictionary.
We decided to collect everything that we know about electronic cigarettes in one useful and fascinating article.
1. "Electronic cigarettes" refers to two completely different products.
Most people think that an electronic cigarette is like a regular cigarette: it looks exactly the same, only an electronic one. They are made by the same tobacco companies, for example, the international giants Imperial Tobacco and RJ Reynolds. They are sold with filled cartridges: when the liquid runs out, the cartridge must be replaced. The taste choices for these e-cigarettes are limited, but they are considered a healthier alternative to regular cigarettes.
The vast majority of those who quit smoking do not buy such cigarettes. More often take e-cigarettes longer, thicker and with a mouthpiece. These are called vaporizers. Most often they are made by Chinese companies (for example, Innokin). The main difference between vaporizers is that they have built-in electronics, allowing the owner to adjust the power level. They produce less steam, and the price most often does not exceed $ 100. There are also modifications that are made in the Philippines or Greece: they produce a lot of steam and can be quite expensive.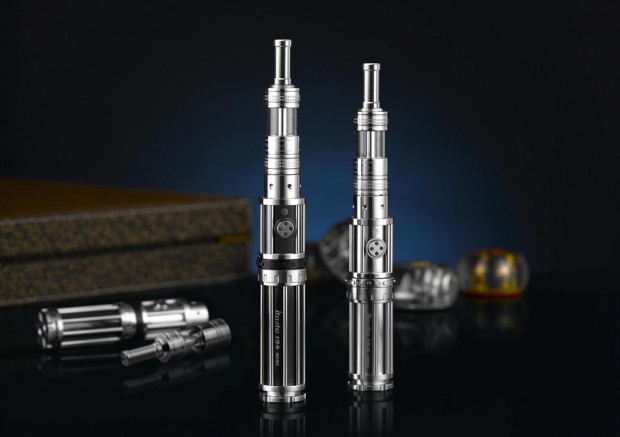 Most often, people start with small e-cigarettes, then switch to vaporizers (where there is a lot of nicotine and little vapor), and then they want more flavor and less nicotine, but more on that later. This is probably why the sales of modified vaporizers have recently increased and the sales of consumables have decreased.
Lawmakers and the media see no difference between the two products, and the difference is huge. When they say that "no one understands such things," it makes you wonder what kind of things they are talking about. Could it be about the composition of liquids for vaporizers?
2. There is nothing mysterious in vaporizer liquids
Vaporizer fluids consist of just a few components. The basis of e-liquid is vegetable glycerin, which does not convey aroma too well, but gives a lot of steam. The second ingredient is propylene glycol, called alarmists "the main component of antifreezes." They are mistaken in confusing it with diethylene glycol. In a number of cases, the panic is justified: in low-quality e-liquids, this element was indeed found. Exit: buy e-cigarettes only from reliable manufacturers.
And propylene glycol is the main component of albuterol or inhalers, inhaling its vapor is completely safe . It conveys aroma better than glycerin. Meanwhile, they say about e-liquids: "no one knows what is mixed in them, even manufacturers." But this is also not true: the manufacturer knows exactly the composition of its liquid and the properties of all components, including vapor toxicity.
The last component is synthetic nicotine. All manufacturers of liquids add their amount: from 36 mg per milliliter (as in Lucky Strike cigarettes with a torn filter) to zero. Yes, there are e-liquids in which the synthetic nicotine content is zero.
3. In many vaporizers nicotine is either very little or not at all
Paradox: e-liquids with very low nicotine content or without it at all (six mg or less) are more expensive than e-liquids, where there is a lot of nicotine (12 mg or more). In addition, all manufacturers have e-liquid without nicotine, and some do just that. Accordingly, there is a demand for it.
Everything is logical: at first people buy liquids with the same high nicotine content as in regular cigarettes. But they have a gadget that gives more steam, so a lot of nicotine is not needed - the need for smoking is satisfied, and so on. Then the smoker decides that he needs even less nicotine, because he likes the nicotine-free liquid more: she has a pleasant aroma. This is a regularity: the less nicotine in the liquid, the more pleasant the aroma.
We are not talking about "children's" aromas with the tastes of watermelon or strawberries, although many people like fruit aromas. There are complex mixtures with aromas of rum, raisins and anise, for example. But it may seem to you that manufacturers specifically release sweet liquids that children like: perhaps this is how children are taught to smoke. But…
4. Nobody really wants minors to buy such things.
In Russia, the law prohibits the sale of electronic cigarettes and related products to minors. And this is reasonable: in fact, even the producers themselves do not want to sell their goods to children, although the logic should be the other way around. They do not need to "bring up" new customers: 95% of e-cigarette buyers are former smokers, so the tobacco industry has already made customers and they will last for a long time. No more customers are needed.
And not a single seller or manufacturer of e-cigarettes and vaporizers wants to risk it: they caught a child on the sale of such a product - and you can close it. Typically, tobacco stores require documents from anyone who does not look 18 years old.
There is controversial statistics that from 2011 to 2012, the sale of e-cigarettes to adolescents doubled. Perhaps this is so, but there is a nuance: the industry of electronic cigarettes and vaporizers is very young, and sales over these two years have doubled as a whole, and not just among adolescents. Over the same period, sales among young people and smokeless tobacco, a new and unfashionable product, also increased by 30%, so e-cigarette manufacturers cannot be blamed.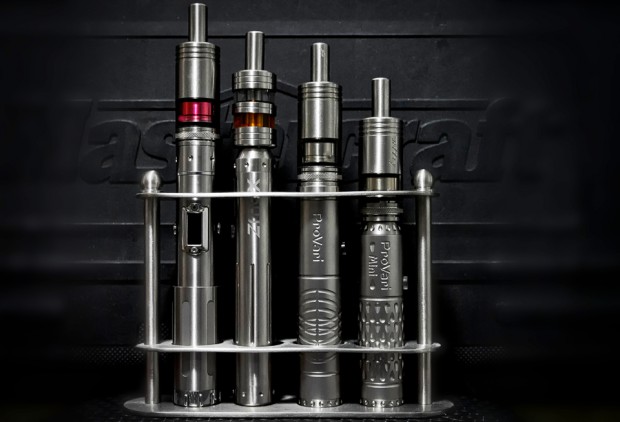 Moreover, sometimes parents themselves come to a store selling e-cigarettes in order to buy such a gadget for their child and help get rid of a bad habit. But statistics do not explicitly take this factor into account.
We repeat: selling e-cigarettes to minors is illegal, and not only in Russia. But even if the law didn't say anything about this, adolescents would still not be sold such a product, because ...
5. Industry has already begun to regulate itself
It is unlikely that you will find at least one bottle of e-liquid on sale that does not contain the inscription: "Caution, the liquid may contain nicotine. Keep away from children and pets. For use only by persons over 18 years of age. " Also, most manufacturers provide bottles with "child protection" - tricky caps that the child will not open. And liquid and containers are produced in sterile rooms.
However, the law does not yet oblige manufacturers to take such precautions - they themselves choose the standards. Why? Legislators may have forgotten that manufacturers of conventional cigarettes and e-cigarettes have different principles. The goal of the tobacco industry is for as many people as possible to smoke, especially for young people. To this end, tobacco users use all means permitted by law. And manufacturers of e-cigarettes want people to give up nicotine, and offer a pleasant and harmless alternative.
They want their product to be considered safe and effective. That is why it is senseless not to supply the e-liquid bottles with warning inscriptions, childproof caps and quality control. Everything that can undermine authority is disadvantageous.
6. Vaporizer is much harmless than regular cigarettes
There are two opinions about the smoke of electronic cigarettes: either it is completely harmless, or even worse than the smoke of an ordinary cigarette, a forest fire and a nuclear explosion combined. And you have probably heard more than once that "no one has conducted any objective research."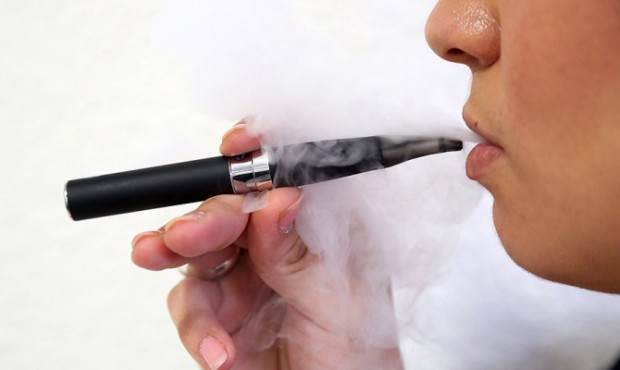 Meanwhile, there were studies. In 2012, a study was conducted in Greece entitled "The effect of an electronic nicotine-containing device on myocardial function compared to regular cigarettes". Scientists conclude: "The absence of combustion and chemical components leads to the fact that the human body absorbs less toxic substances. Electronic cigarettes can be a safe alternative to tobacco cigarettes. "
Also in 2012, a research work was carried out under the name "Levels of carcinogens and toxic substances in the smoke of electronic cigarettes." Output:
"We found that the smoke of electronic cigarettes contains some toxic substances. But the level of toxicants is 9-450 times lower than in cigarette smoke. Our findings are consistent with the idea that replacing electronic tobacco cigarettes can significantly reduce the effects of tobacco-specific toxicants on the body. E-cigarettes as a strategy to reduce the harm received by smokers who do not want to quit smoking need further study. "
Another study , entitled "Comparison of the effects of e-cigarette smoke and regular cigarette smoke on indoor air quality," also from 2012. Output:
"Electronic cigarettes have very little effect on indoor air compared to tobacco cigarettes. The study revealed the absence of an obvious danger to human health from the smoke of electronic cigarettes based on the analyzed substances. "
Many more studies can be cited: the question has been widely studied. Particular attention should be paid to secondhand smoke. In Russia, the law allows smoking electronic cigarettes and vaporizers in public places, they do not fall under the anti-tobacco law.
7. Smoking e-cigarettes helps quit smoking
As e-cigarette production grows, even major media outlets are reluctant to admit: yes, there is some evidence that e-cigarettes help quit smoking. For example:
"Most participants (72%) previously smoked tobacco cigarettes. And 76% smoked e-cigarettes daily. At the beginning of the study, subjects used e-cigarettes for three months. They did 150 puffs per day, and in the e-liquid they on average contained 16 mg of nicotine per milliliter. After a month, almost all (98%) switched only to e-cigarettes, and 81% smoked only them after a year. The number of puffs remained unchanged throughout the year. Among all former smokers, 6% after a month began to smoke tobacco cigarettes again, and another 6% - after a year.
According to the results of large-scale international studies, 72% of respondents said that electronic cigarettes helped to overcome the craving for smoking and relieved unpleasant symptoms. 92% reported that after purchasing e-cigarettes, they began to smoke less tobacco, and only 10% said they wanted to continue to smoke tobacco cigarettes. More than 2,000 former smokers said the e-cigarette helped them quit smoking. "
Traditional treatment for nicotine addiction does not give such results. Nicotine patches are also less effective, so pharmaceutical companies suffer losses.
8. The benefits of e-cigarettes are recognized by many health organizations around the world.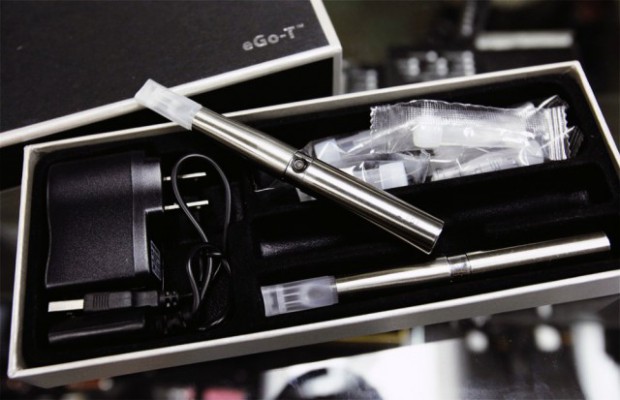 American Board of Science and Health:
"Tobacco companies already control 99% of nicotine supply, and the market for electronic cigarettes is growing. In this way, tobacco companies can raise e-cigarette prices and increase profits. This will reduce the desire of smokers to switch to safer products and encourage them to smoke harmful tobacco cigarettes again. "
Royal College of Medicine, London :
"Based on the available data, we conclude that thanks to electronic cigarettes, the popularity of smoking in the UK will significantly decrease. This will prevent many deaths and serious illnesses. "
Anti-Smoking & Healthy Campaign, UK:
"Electronic cigarettes are more attractive for smokers. It is also a safe alternative to tobacco cigarettes. There is evidence that they help quit smoking, and there is very little evidence that people who never smoked use them. "
The conclusion of most health organizations is this: you need to conduct other long-term studies for an accurate conclusion. But, based on the results already obtained, electronic cigarettes are much safer than tobacco and quite effectively help people quit smoking.
9. However, the media continues to talk about the dangers of e-cigarettes.
The press say that not a single worthwhile study has been done. For example, the American newspaper Chicago Tribune recently wrote: "So far, no studies have been conducted on the safety of electronic cigarettes. There is no evidence that they are harmless. And even more so there is no convincing evidence that electronic cigarettes are beneficial and help people eventually quit smoking. "
The Chicago Tribune, to put it mildly, distorts the facts. There were studies, and almost all the results were the same.
10. A lot of research has been done on these topics.
Our article provides excerpts from a small part. All studies have shown that electronic cigarettes and vaporizers are less toxic than regular cigarettes. They are more effective than pharmaceuticals for getting rid of nicotine addiction and do not pose any danger to others. There is information, but finding it is difficult, because the media ignore it.
It is possible that an electronic cigarette is exactly what humanity needs to finally get rid of smoking forever. And if you have not tried to switch to it with regular cigarettes - it's time for an experiment.