So the stomach is not lazy! The best soups for our digestive system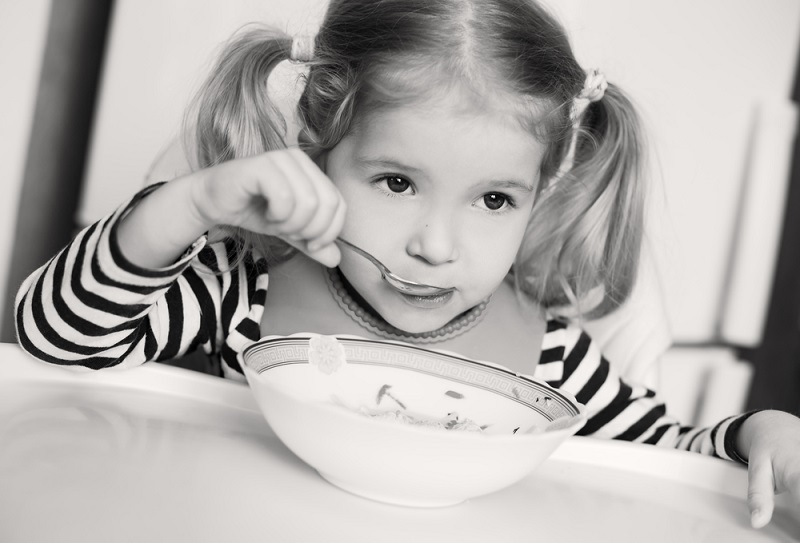 Soup is a liquid first course, which is mainly consumed for lunch. Soup, as a rule, should contain at least 50% water. Interestingly, soups are a relatively young dish, which was spread 400-500 years ago with the advent of strong, non-oxidizable and chemically neutral dishes.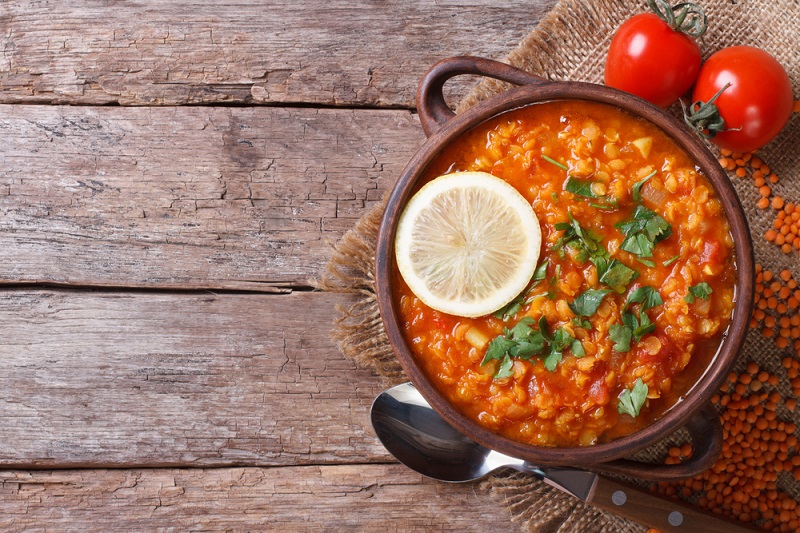 Today in the world there are approximately 150 main types of soups, which are divided into more than a thousand species. Is the soup healthy? Do I have to eat it every day? Countless generations of grandmothers knew for sure that their grandchildren could not live without soup. Meanwhile, some experts are sure that the benefits of soups are exaggerated.
Soups are hearty, but at the same time light, quickly absorbed by the body. It is very important to eat them for people with a lack of weight or poor appetite, as well as those who recover from illness. Chicken broth, for example, contains substances that relieve the symptoms of colds.
There are fewer calories in the first dish than in fried and even stewed dishes, and in nutritional value it is not inferior to them. This is true for those who want to lose weight.
If you like soups and want to cook something new, this article is for you. The editors of www.shram.kiev.ua prepared a selection of the best soups for proper nutrition.
Meatball Soup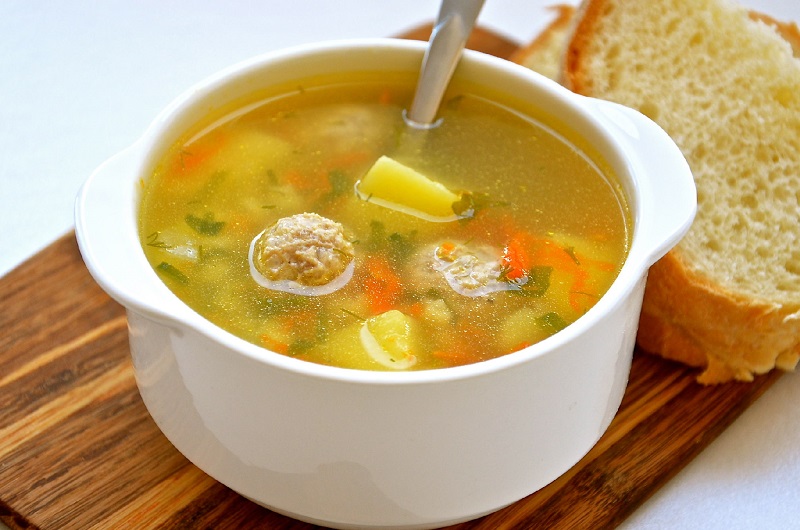 INGREDIENTS
2 l of water
200 g minced meat
100 g carrots
300 g potatoes
100 g of rice
40 g green onions
salt, pepper to taste
Bay leaf
greens to taste
COOKING
Peel the potatoes, cut them into small pieces, fill with water and set to boil.
Sodium carrots, finely chop the onions, stew in vegetable oil.
Add carrots with onions and diced cheese to the potato.
Stir the soup until the curd is completely dissolved in boiling water. Salt the soup to taste. Cook for 30 minutes. Bon Appetit!
Cheese soup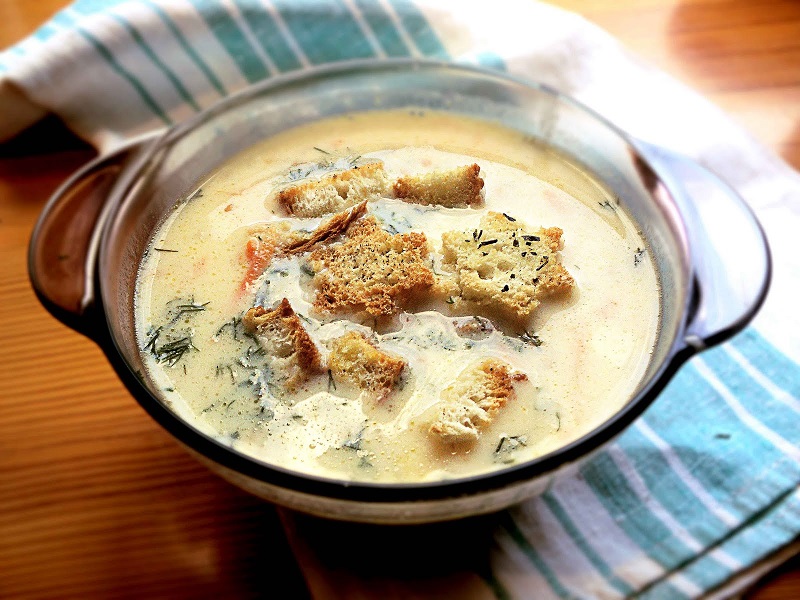 INGREDIENTS
400 g chicken
2 potatoes
1 large carrot
180 g cream cheese
2 l of broth or water
greens
bay leaf, allspice peas
salt, pepper to taste
COOKING
Cut the chicken into medium-sized cubes.
Cut the peeled potatoes into cubes, carrots in half circles.
Sauté fillet in a pan in a small amount of olive oil.
Bring the broth to a boil, put bay leaf and allspice, add the fillet cubes.
Reduce the heat a little and cook for 7-10 minutes.
Add vegetables and cook for another 10-15 minutes.
Put cream cheese in the soup, stir well to completely dissolve the cheese.
Add salt, pepper and finely chopped greens. Stir and remove the soup from the heat. Bon Appetit!
Chicken Cheese Soup / h2>

INGREDIENTS
1 carrot
1 onion
handful of white cabbage
1 fresh cucumber
3-4 tomatoes
0.5 bell pepper
salt to taste
COOKING
Peel and chop all the vegetables in advance.
Then start laying the sliced ​​vegetables in a pan in layers: 1st layer - carrots, 2nd layer - onions, 3rd layer - cabbage, 4th layer - cucumber, 5th layer - tomatoes, 6th layer - Bulgarian pepper.
Close the pan with a lid and mascara the vegetables over low heat for 25-30 minutes in your own juice. If necessary, you can add a little water. Shake the pan periodically.
Then pour the contents with boiling water, salt, bring to a boil on and off.
The soup is ready. Serve with dill, parsley and sour cream. You can add grated garlic and pepper. Bon Appetit!
Vegetable soup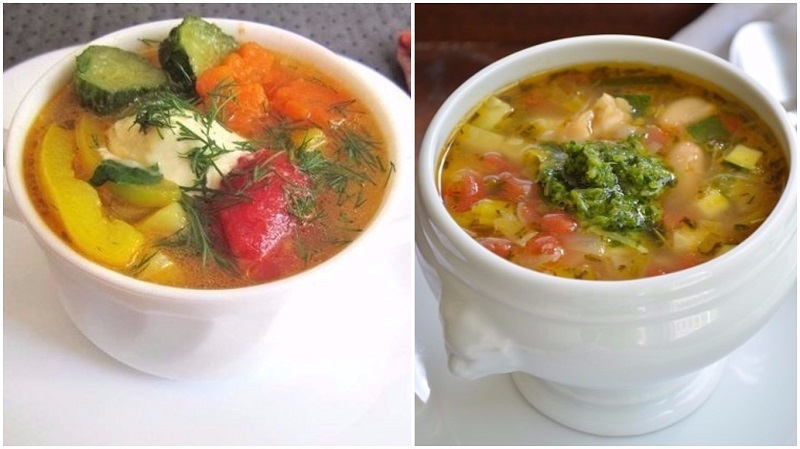 INGREDIENTS
COOKING
Milk soup with vegetables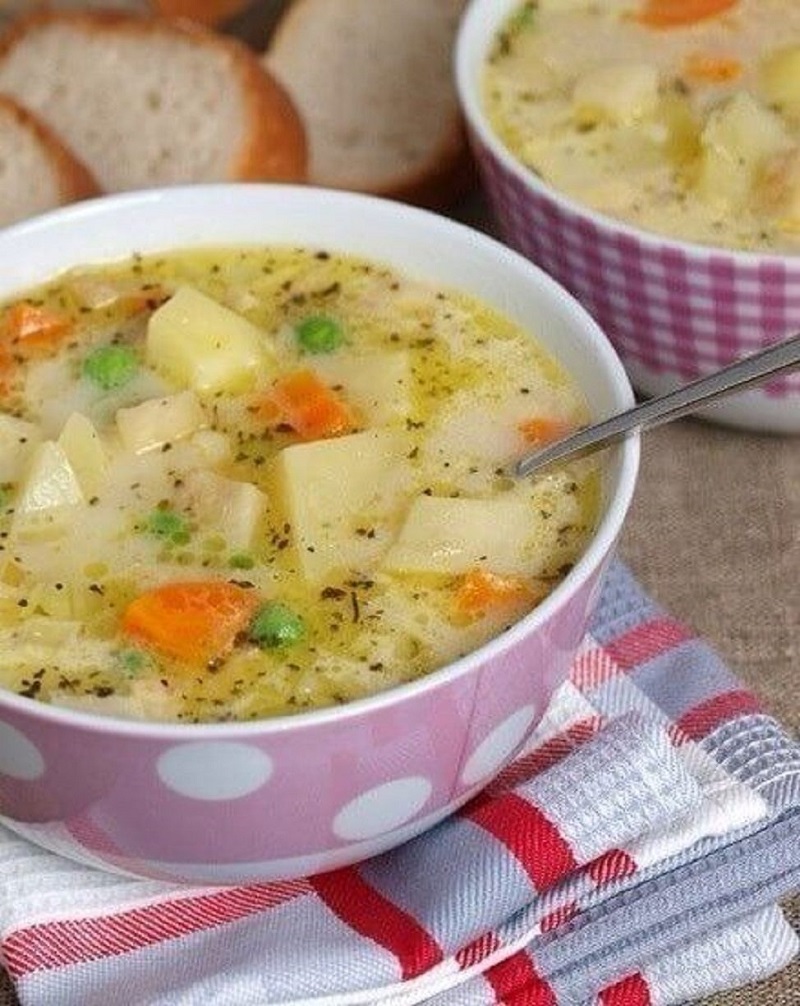 INGREDIENTS
1 liter of milk
400 g of water
400 g of potatoes
400 g cauliflower
100 g carrots
300 g green peas
20 g butter
salt to taste
COOKING
Cut the carrots into small cubes, passier in half the norm of the oil before staining.
Sort cabbage into individual inflorescences.
Cut the peeled potatoes into small cubes.
Boil milk, remove the foam.
Bring water to a boil, salt, add potatoes and cabbage, after boiling add sautéed carrots.
Cook over low heat until half cooked, then pour the hot milk and bring the soup to readiness.
Add green peas at the end, let it boil and let it stand for 15 minutes.
Put a slice of butter in a bowl of soup on top. Bon Appetit!
Soup recipes are varied, so you can try a new option every time. Warm soups are especially good in the frosty winter.
Use these recipes and tasty and healthy soups will warm your family in the cold season!
Via takprosto.cc