How to cook chicken to remove hormones and antibiotics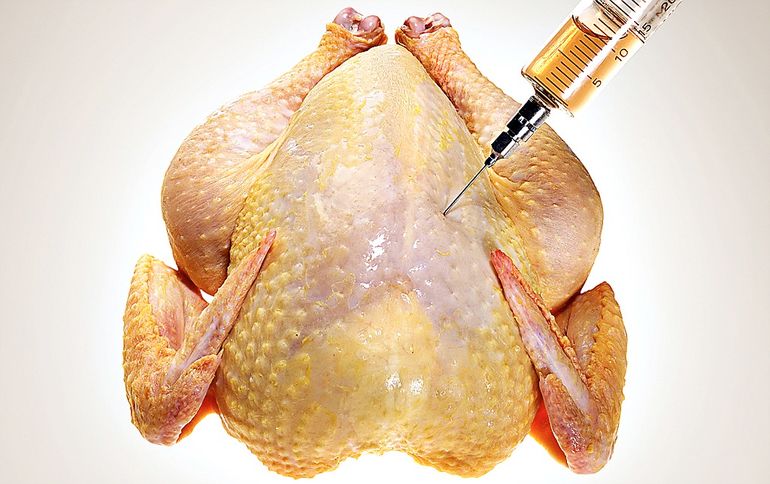 Once upon a time, a chicken came to our table directly from the grandmother's bird yard. Today, supermarket shelves are littered with chicken. And we all know that manufacturers are far from always honestly competing with each other. They feed the bird with compound feeds, hormones and (!) Antibiotics. And antibiotics can be in the chicken body for more than one week.
How to be safe and take certain precautions? You can clear antibiotics from chicken right in the kitchen. Here's how to rid him of harmful toxins. Now you can eat shop chicken and not worry that it contains harmful substances ...
Method one
If you are boiling chicken, it's best not to use the broth. There is nothing useful in it. During the cooking process, all toxins are washed out of the meat and fall directly into the broth. For chicken soup, it is recommended to use poultry.
Second way
If you decide to cook a baked chicken, then clean its internal organs. Because it is there that toxins accumulate. We also recommend removing the skin.
Third way
Soak the chicken in the solution. For it, you need 1 liter of pure water and a few tablespoons of table salt. It is also good to add 1/4 lemon juice to the solution. Place the chicken in the solution for 2 hours. Drain the solution. Make a new one and soak the chicken again for an hour or two.
Soak poultry is recommended in mineral water. So it will not only cleanse itself of harmful toxins, but also become softer.
Via psyfor.life