The original way to extend the life of a standard iPhone wire or any other cable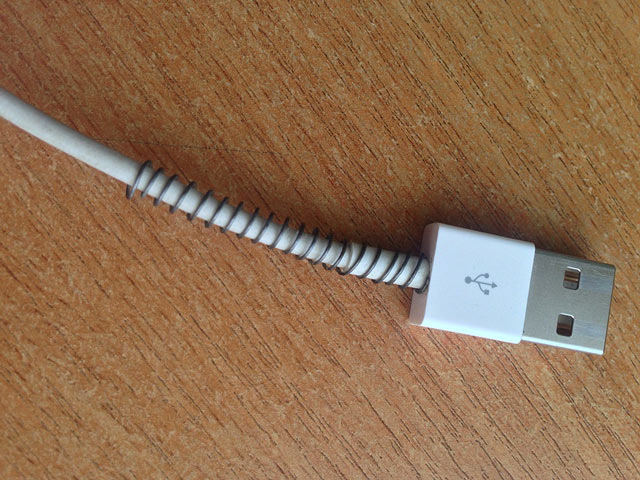 Have you ever dealt with a wire break in the places where they connect to the connector ? I want to share with you an original and very simple and almost free way to protect the charging of your favorite iPhone or iPad or other gadget! To do this, we need: two springs from ordinary ballpoint pens, optional, 6-8 cm. Shrink rubber for beauty, a little patience and accuracy .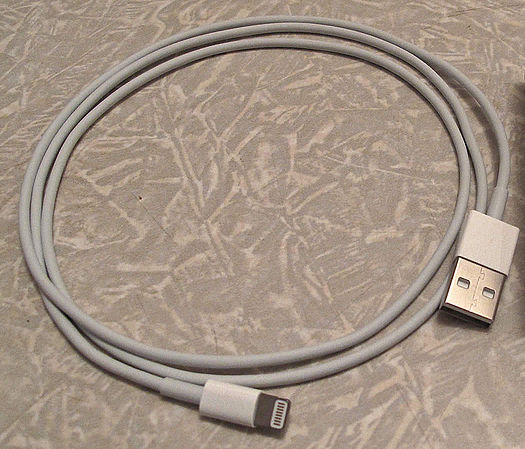 Lightning (8-pin connector) is a computer connector used since 2012 in Apple portable technology: phones, tablets and media players. Became a more compact replacement of the previously used 30-pin connector, and later the headphone jack.
Currently, the connector is used in iPhone 8 / Plus / X, iPhone 7 / Plus, iPhone SE, iPhone 6S / Plus, iPhone 6 / Plus, iPhone 5S, iPhone 5C, iPhone 5; iPod Touch 5th generation, iPod Touch 6th generation, iPod nano seventh generation; as well as on iPad 4th generation, iPad Air (iPad 5th generation), iPad Air 2, iPad mini / retina, iPad mini 3, iPad mini 4, and iPad Pro.
This connector allows you to transmit only digital signals, while the previous connector also transmitted several analog signals. Unlike the 30-pin connector, it can be inserted into the device on both sides.
The essence of this method lies in the fact that the spring is metal and it simply does not allow the wire to be bent so much after which the wire deforms over time and fails.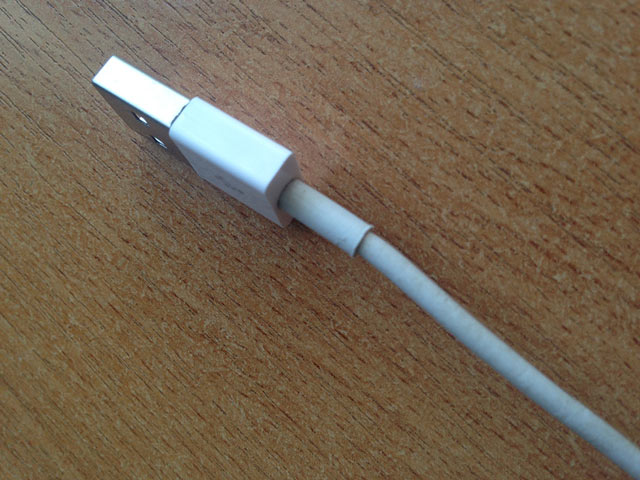 In addition to this, the spring glitters and only decorates the wire, unlike tape, in my case it certainly does not shine as I have been using them for about a year.
To wind the spring, it is enough to bend the end of it gently, but do not bend it back strongly , as the end of the spring will stick out and accordingly will spoil the appearance.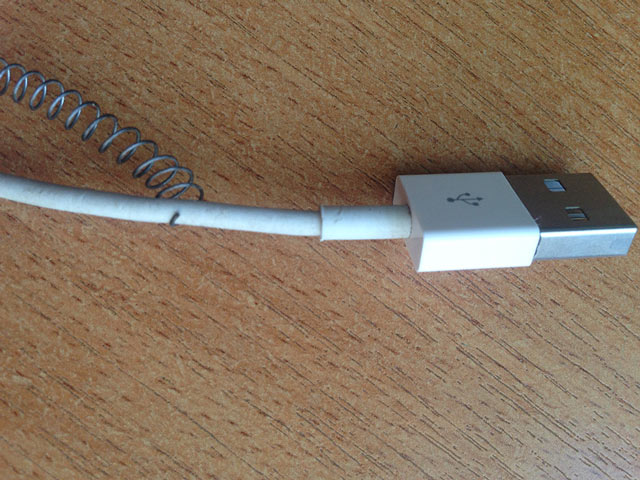 UPD: For a steeper "hand knives", I recommend further compressing the connectors with shrink rubber (cambric). The main thing is to choose the right cambric (available in any store or on the market) - take №6 with 2x shrinkage, or №8 with 4x shrinkage (could not be found on sale).
We put on a cambric (if on both sides, we immediately put on two) and with an industrial hairdryer (I personally used a household, regular hairdryer or just a cigarette lighter) gently heat it to full shrinkage. Cambric beautifully wraps a place with a spring, it turns out qualitatively and "for ages."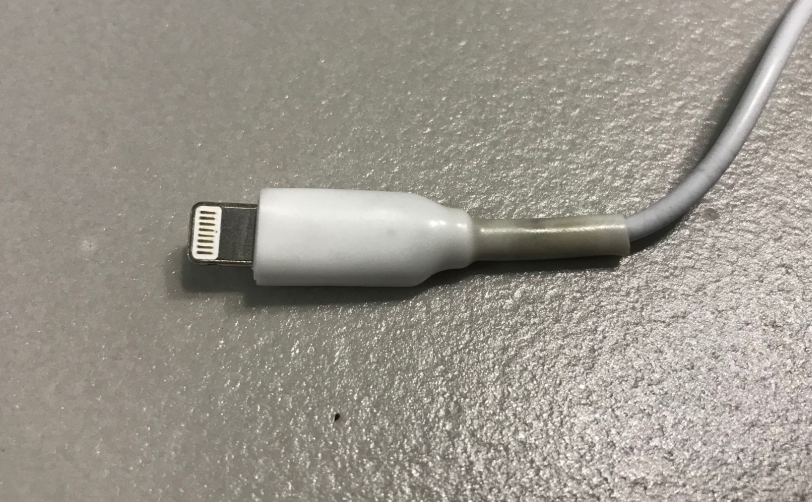 That's all, a simple and accessible way for everyone that will help you to increase the life of the wire, this method is suitable not only for the fragile wires of the iPhone.
And remember that basically the state of things depends on our attitude towards them, so be careful and take care of them.
Via app-s.ru & wiki