The best beaches with a pool in Kiev: where to go and how much it costs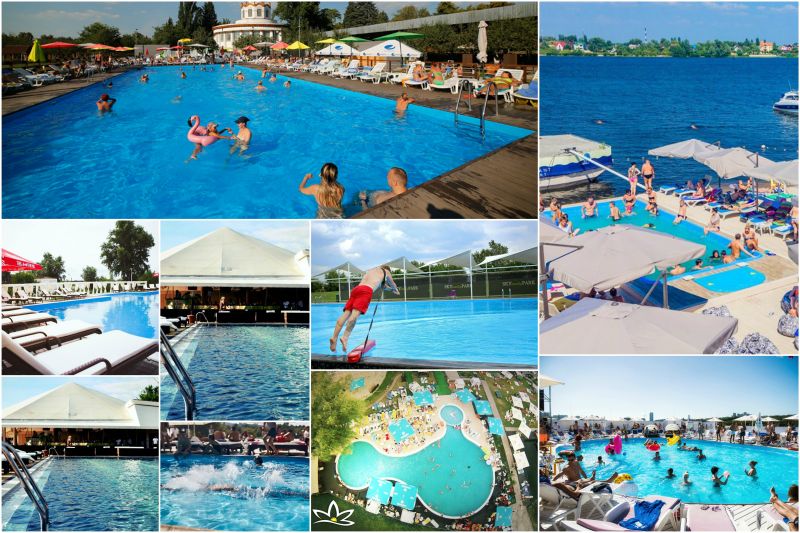 Are you dreaming about a vacation near the swimming pool, where you can relax and finally relax with your family and friends? We checked for you popular options for a beach holiday with a pool in Kiev.
You will learn how to get to the best beaches of Kiev, the cost of entry and rental of sun loungers. Add in the comments your available places where you can swim in the pool outdoors. The best we add to our list!
Olmeca plage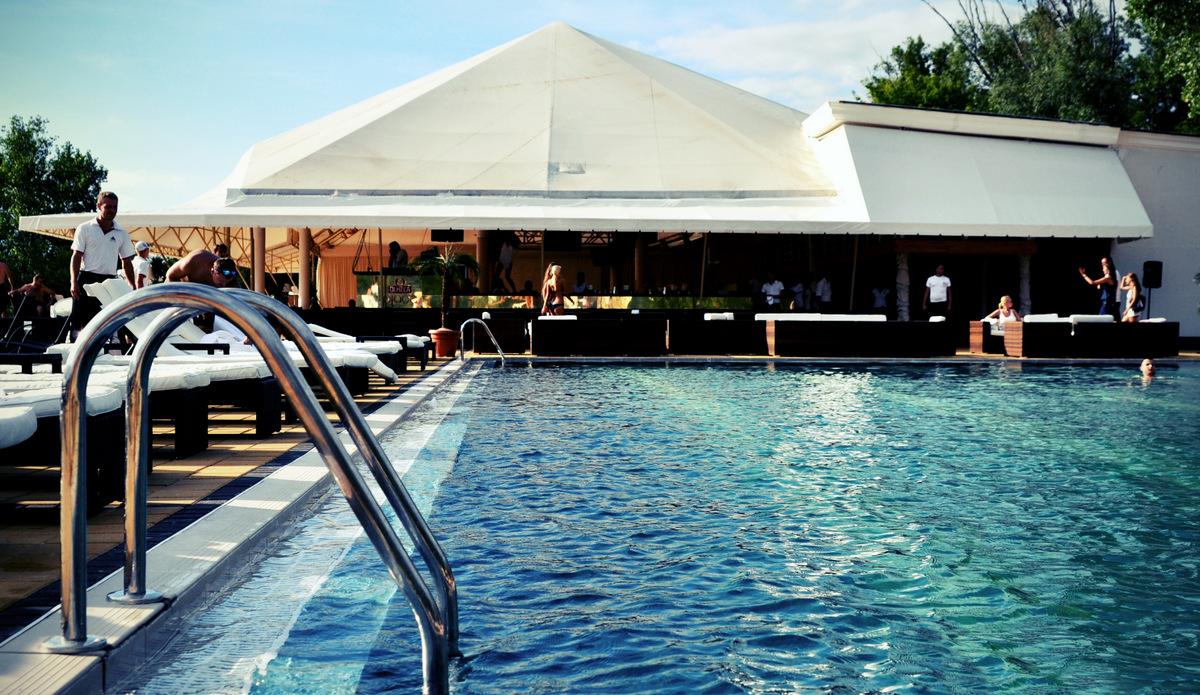 The institution of the famous restaurateur and TV host Nikolai Tishchenko. This is a summer entertainment complex in Kiev, on the territory of which there is a large outdoor swimming pool with the purest blue water. This is where you can see the real golden beach and feel all the colors of summer.
Opening hours: from 9:00 to the last guest
Facility Address: Brovarsky Avenue, 5th
Admission: free
Sun lounger rent: near the pool from 300 UAH, on the sand from 200 UAH
City Beach Club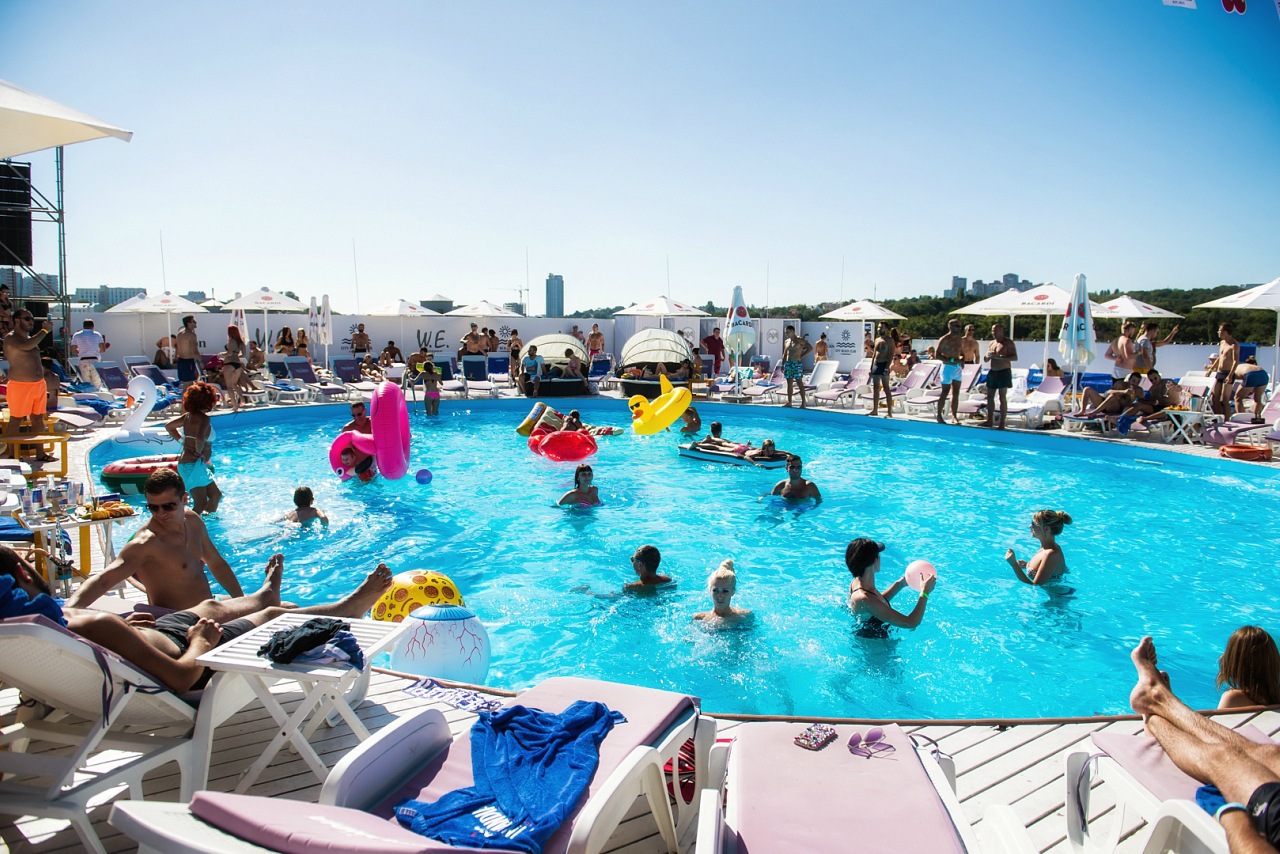 The first in Ukraine beach on the roof in the center of Kiev! This place is very fond of Kiev youth. Here you will find modern music, lots of entertainment and socializing in two modern huge pools.
Work time: from 9:00 to 00:00
Facility Address: Kiev, 176, Antonovich Street, Ocean Plaza Shopping Center
Admission: free
Sun lounger rent: on weekdays - 250 UAH, on weekends - 350 UAH
Pier 39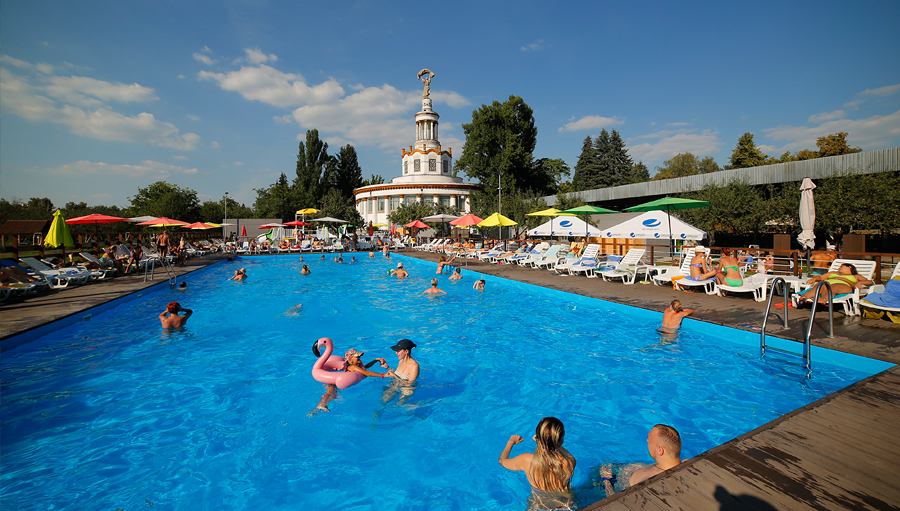 Looking for a vacation in Kiev with a pool? That way! Pier z9 - a place of rest for the whole family in the format of "urban beach". For children, there is a separate swimming pool with aquagork. On weekdays, from 7.00 to 11.00, the pool is open in sport mode.
Opening hours: Monday-Friday 7.00 - 21.00; weekends and holidays 9.00 - 21.00
Facility's address: VDNG, Glushkov Prospect, 1
Admission: Children / up to 120 cm / 1 hour / 25 UAH; Adults / 1 hour / 50 UAH. Weekends and holidays: Children / up to 120 cm / 1 hour / 50 UAH; Adults / 1 hour / 100 UAH. Children under 1 year free.
Sun lounger rental: Included in the price.
"Bora-Bora"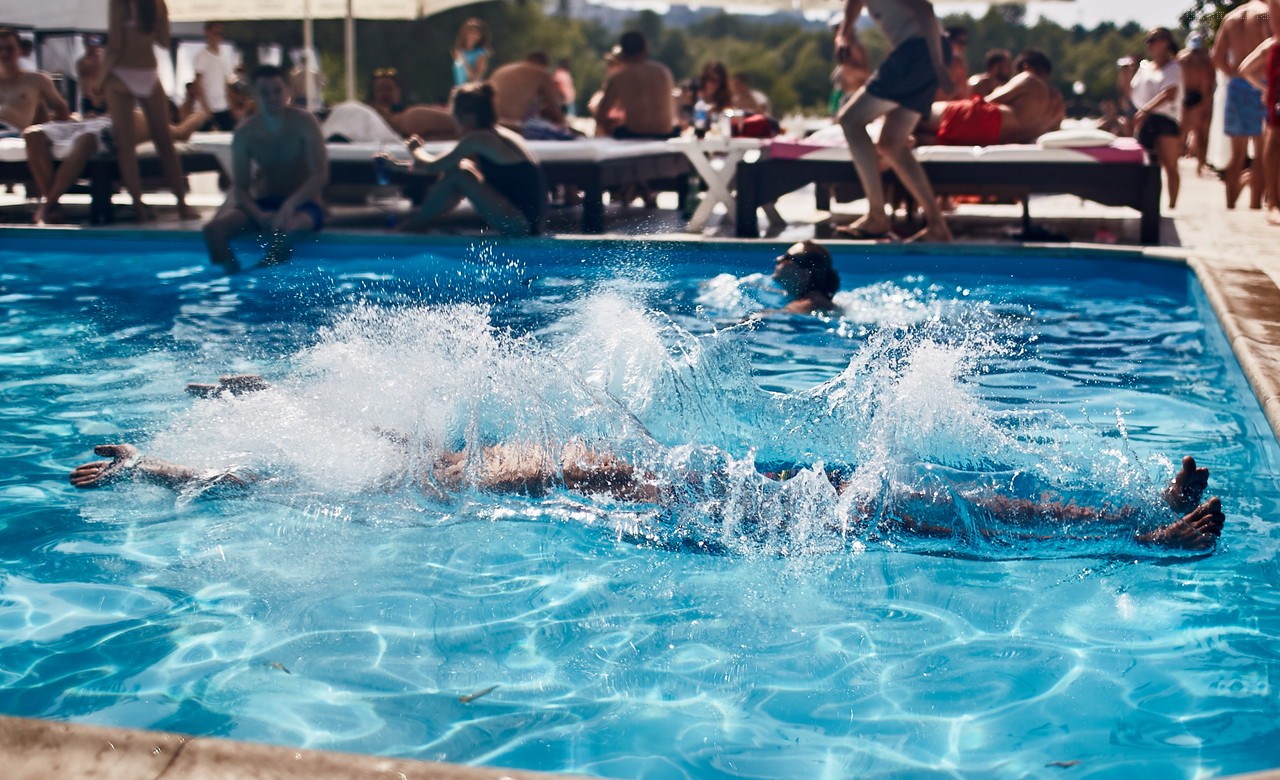 The beach club on the banks of the Dnieper, created specifically to escape from the everyday hustle and bustle in the heart of the capital. There is always fun and noisy. The advantage of the place is a convenient location.
Work time: Around the clock
Facility address: Kiev, Hydropark, Molodyozhny beach
Admission: free
Sun lounger rent: on weekdays - 200 UAH, on weekends - 250 UAH.
Sky family park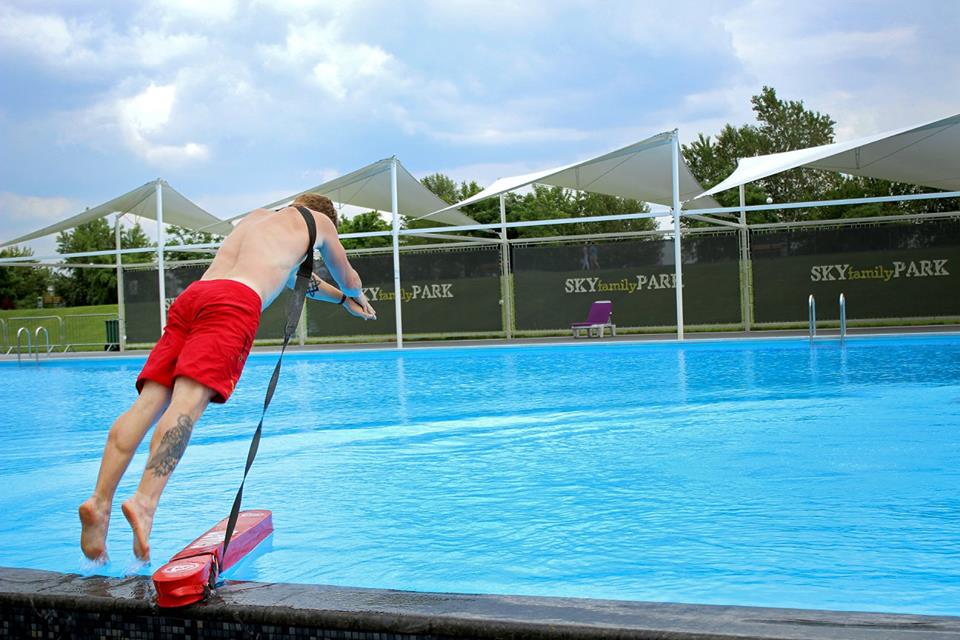 More than 15 entertainment locations in the open are already waiting for everyone to relax and have fun.
Opening hours: Monday - day off. Weekdays from 10:00 to 22:00, weekends from 10:00 to 23:00
Facility address: SkyMall shopping mall, General Vatutina Avenue, 2
Entrance: on weekdays - free of charge, on weekends - 30 UAH (except for concerts and festivals) Ticket prices to the pool: weekday - 120 UAH, a day off - 200 UAH.
Rent a lounge chair: from 100 UAH
Dnieper Riviera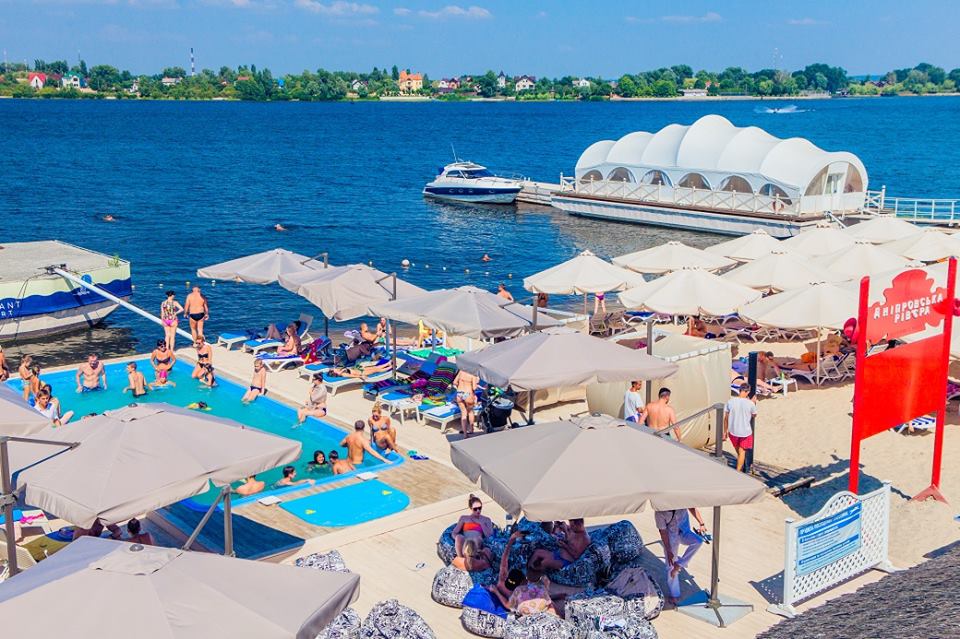 In this place you can relax like a king. Institution of premium class. Here everything is modern, stylish, and well maintained. Relaxation, nature, beauty, naturalness, healthy and fashionable rest are provided for you. Riviera beach is waiting for you!
Opening hours: 10:00 to 00:00
Facility address: Zhukov Island, st. Lyutneva 58K
Admission: free
Sun lounger for rent: on weekdays: sun lounger on the sand 150 UAH, on the rattan 200 UAH, near the pool 250 UAH. At the weekend: a chaise lounge on the sand and rattan 250 UAH, near the pool 300 UAH
More Family Club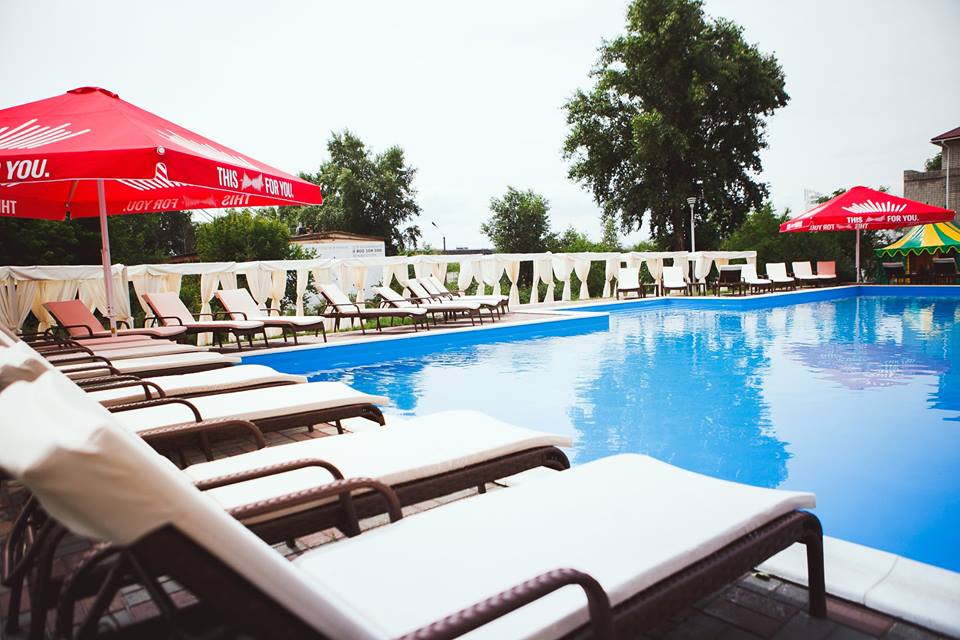 For lovers of relaxation in the park, in nature, among the singing of birds and the rustling of leaves. Incredibly cozy place. Here you can relax, as in the resort.
Work time: from 09:00 to 21:00
Facility address: On the territory of the hotel and restaurant complex "Vita Park Borisfen", which is located in the Park of Friendship of Peoples
Admission: on weekdays - 150 UAH; on weekends and holidays - 250 UAH; for children under 6 years of age admission is free; and for children from 6 to 13 years old - 100 UAH. The price includes the use of a swimming pool, a chaise lounge, a towel and a parking place. Children's entertainment is also available at no extra charge.
Sun lounger rent: included in the ticket price.
Biruza Beach Club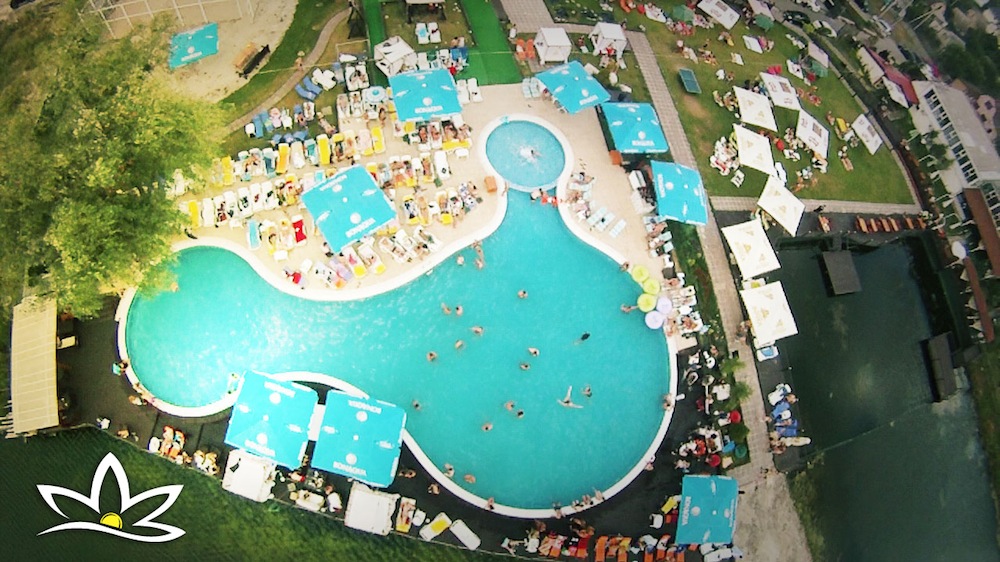 Beach complex with a large beautiful pool, entertainment, comfortable bungalows, lounge chairs and the actual summer music performed by DJs. For active recreation there are volleyball and football grounds, table tennis tables and much more. Turquoise Beach - the best place to relax active company.
Opening hours: Mon-Sun from 10: 00-22: 00
Facility address: Kiev region, Obukhov district, p. Podgortsy, st. Ozernaya, 1
Entrance: on weekdays for free, from Friday to Sunday - 100 UAH
Sun lounger rent: 30 UAH
Via edinstvennaya.ua