Prerevolutionary Kiev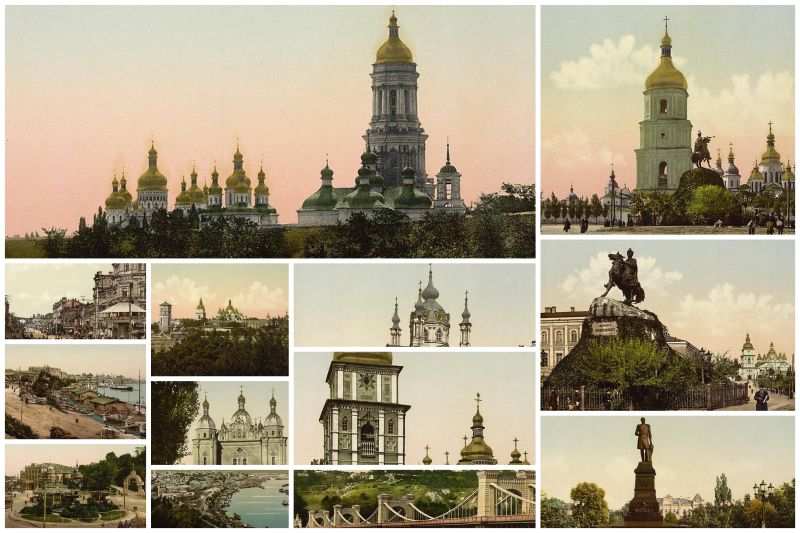 In the photo you can see what Kiev looked like and what it was like more than a hundred years ago. The road is paved with stone blocks, empty squares, horse-drawn carriages mixed with trams and unfinished facades of buildings in the place of Kievans who are now familiar with Podol and Khreshchatyk. On the images you can see the buildings that have survived to this day.
The network published photos of pre-revolutionary Kiev. Photos are considered rare among the remaining.
Kiev (Old Rus. Kiev, Kyev, Russian Pref. Kiev, Ukr. Kyiv [ˈkɪjiu̯] pronunciation (inf.)) Is the capital and largest city of Ukraine. Located on the river Dnieper, the center of Kiev agglomeration. Separate administrative and territorial unit of Ukraine; cultural, political, socio-economic, transport, scientific and religious center of the country. Kiev is the administrative center of the Kiev region and the Kiev-Svyatoshinsky district of the Kiev region, although it is not part of them, having a special legal status. Located in the north of the central part of Ukraine. Kiev is the seventh largest city in Europe after Istanbul, Moscow, London, St. Petersburg, Berlin and Madrid.
Throughout its history, Kiev was the capital of Polyan, Kievan Rus, Kiev principality, the Ukrainian People's Republic, the Ukrainian People's Republic of Soviets, the Ukrainian state, the Ukrainian Soviet Socialist Republic, and since 1991, an independent Ukraine. It houses the governing structures of GUAM and the STCU. Because of its importance as the historical center of Russia, the city is called the "mother of Russian cities"; by virtue of the merits of the Second World War period - it carries the highest degree of distinction "Hero City".
The history of the administrative-territorial division of Kiev
Prerevolutionary Kiev
In 1902, Kiev had 8 police stations: Boulevard, Palace, Lybidska, Lukyanovsky, Pechersky, Flat, Podolsky, Starokievsky.
City Duma in 1917
As of October 1917, there were 8 district dumas in Kiev: Lybedskaya, Lukyanovskaya, Pecherskaya, Podolskaya (with the Ploskoye area and Trukhanov island), Priorsko-Kurenevskaya (included Pushcha-Voditsa), Solomenskaya, Starokievskaya, Shulyavsko-Boulevard.
Party and territorial districts of the Bolsheviks
In March 1921, in Kiev, the Bolsheviks created 6 party-territorial districts: Demiyevsky, City, Pechersky, Podolsky, Solomensky, Shulyavsky.