Kiev slang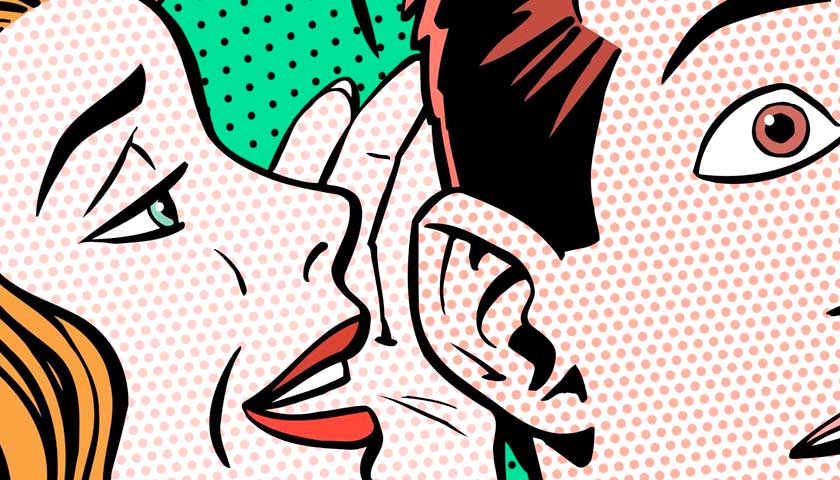 Kiev speech is rich in words that are not entirely clear to visitors.
Probably, Kiev slang originated along with the foundation of the city)) And very often, words live longer than the very places that they designate. We have prepared for you some of the colorful Kiev slang, mainly something that has not lost its relevance.
All the slang names given below were remembered by themselves, or found on the Internet. We admit that about 20% of them turned out to be completely new to us ... If you have something to add, share in the comments.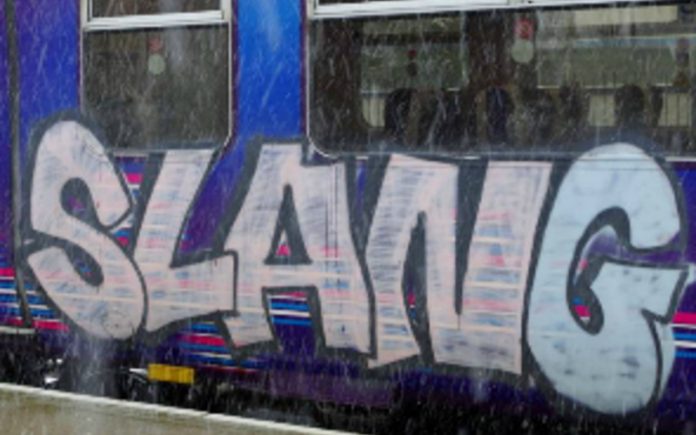 Andreyevsky Descent - Andryusha, Andreyka;
Archangel Michael on the Maidan and in Minsk - Batman;
Peoples' Friendship Arch - Monument to the fallen cyclist, Rainbow, Yarmo;
Bazaar of fishermen near the metro station "Dnepr" - Bukhara, Bukhara;
Borshchagovka - Borshchaga, Borsch;
VDNKH - VIPERDOS- INSERT OF PEREDOVOY DOSv_du;
Winegrower - Broom
Hydropark - Hydra, Hydrik;
Hotel "Salute" - Pomegranate;
Disco under the Arch of Friendship of Peoples - Toad;
Live Market - Push;
The apartment in the houses of 40-50 years - Stalin;
Kiev-Mohyla Academy - Grave, Mohyla;
Cinema "Zagreb" - Cellar;
Kishenya on Pecherskaya Square - Drum;
Konstantinovskaya street - Kostochka;
Contract Area - Contract;
Conservatory - Conservative;
Leningradskaya Square - Leningradka, Lenka;
A small globe on the Maidan - Chupa-chups;
Mariinsky Park - Mariinsky;
Independence Monument on the Maidan - Dragonfly, Baba Galya, Ukrainian, flying to Canada;
National University of Economics - Narxoz;
Monument to Svyatoslav on Landscape Alley - Bodybuilder, Muscle Man;
Skovoroda Monument and surroundings - Skovorodka;
Monument to Yaroslav the Wise - A man with a cake;
Landscape Alley - Landscape;
Pechersky market - stove;
Cosmonauts Square - Cosmodrome;
Victory Avenue - Street of three zoos;
Underpass on the Maidan - the Pipe;
Got into a madhouse - They took him to Kirillovka;
Pushcha - Pushcha-Voditsa;
Mother Motherland - Urodina Mother, Lavrentievna (from the Kiev Pechersk Lavra), Riveted Woman, Iron Mother, Lightning Rod, Aunt, Iron Maiden;
Market on Kurenevka - Bird;
Market on Shulyavka - Black Quarter;
Sevastopol Square - Seva;
Square near Paton Electric Power Station - Police Garden;
Solomensky district - Straw, Los Solomas;
Metro station Heroes of the Dnieper - Washer;
Metro station Shulyavskaya - Bolshevik;
Globe Glass Wall - Dneproges;
Tv Tower on the Raw - Syringe;
Telecenter on Raw - Pencil;
Trukhanov island - Trukhashka, Truha;
Troeschina - Crack, Crack, Hopland, Troy, Troyanda, Harlem;
Ukrainian House - Fifth Power Unit, Cake;
University of Culture - Kulek. He is - Float (because of the rector Mikhail Poplavsky);
Shevchenko University - Sheva, "Red" (according to the color of the main building);
Kharkiv massif - Ferret, Zabukharkovsky;
Central registry office - Bermuda Triangle;
Watch at the House of Trade Unions on the Maidan - Big Ben, Soldering Iron;
Catch a taxi - take a car, catch a dog (mouth)
Monument on the Maidan - a girl on a stick
Friendship of Nations Arch - Yoke
Kurenivka - Chicken
Voter by the Road - Rook
Working in the Reach Fleet - water workers
Ambulance - carriage (ust.)
Bye-bye, pa-pa - bye
Horror nightmare - an expression of approval or delight by a woman when talking on the phone
P_dupupnik (galich.) - a mat for sitting on the ground, stone
Podolyans - residents of Podil
Pecheryans - residents of Pechersk
Hang - sit in a cafe, bar
Kamatosis - get drunk unconscious
Father - appeal to you to an elderly man
Matyugannik - radio reproducer
Drive a goat - go get drunk at various drinking establishments you know
To lay down is Russ. put analog
Taken to Kirillovka - got into a madhouse
Stalinka (mouth) - the area beyond Moscow Square
Stalinka (about the apartment) - an apartment in the houses of 40-50 years
Containers from under Chegoto - barrels or boxes from under some unknown goods
Just do not treat me - do not try to deceive me
Sculpt a hunchback - try to cheat
Lady - a respectful review of a respectable woman. "This lady has already taken a ticket." "I am behind this lady."
Beresteyskaya - Intersection (Brest-Litovsky Prospekt (Nine Pobedy ave.) Intersected with a railway and tram line
Pushcha Voditsa - Pushcha
Desna mouth - the confluence of the Desna River into the Dnieper
betting - pond
paving stones - stone paved pavement
Kishenya on Pecherskaya Square: Drum
Pechersk market - stove
Cinema at VDNH "Progress" - Prosthesis.
Cinema "Zagreb" - Cellar
By the way, the Syringe is called a TV tower, not a television center. A pencil, yes - a television center on Melnikov.
Borshchagovka - Borshchaga.
Poznyaki - Drafts.
Teremki-1, along Zabolotnogo Street - Pentagon
Village Korchevatoe - Korchi.
Hydropark - Hydroper.
Contract Area - Contract
Mariinsky Park - Mariinsky
The area of ​​Sevastopol Square and Chokolovsky Prospekt - Chokolovka, chmokolovka
The central point of Kiev - Batman
The square near the Minsk metro station is also Batman
Victory Square - Evbaz (Jewish Bazaar)
Beginning of Red Star Avenue - Scoops
Batuyva Gora District - Batukha
Cosmonauts Square - Cosmodrome
Vinnitskaya Street - Venetian Ponds
Sevastopol Square - Seva, Syava
Market on Kurenevka - flea market
Market on Shuliavskaya - Black Quarter
Partisan Glory Park - Partizanka
Park of Warriors-Internationalists - Voenka, Natsik
Park them. T. G. Shevchenko - TS
Partisan Glory Lakes - Riga Seaside
Verbitsky Street - Willow
Revutsky Street - Steering
Mayakovsky Avenue - Manyakovsky Avenue
Lesia Ukrainka Boulevard - BLU
Boulevard of the Supreme Council - BVS
Leningradskaya Square - Leningradka
Metro Akademgorodok - Academic
"Khreshchatyk" - a cross
"Leo Tolstoy Square" - LT
"Contract Area" - contract
"Friendship of Peoples" - friendship of freaks
"Pozdnyaki" - drafts
"Squids - chicken legs
"Berestetskaya" - Berest
"Kharkiv" - Khryakovskaya
"" University "- University
"Shuliavskaya" - a shulia, a shula
Psychiatric Hospital - Pavlovka
SEC "Dream Town" - gut
Any shopping center "Square" - the house of Malevich
Shopping center "Globus" - a greenhouse
"Children's World" in Darnytskyi district - Rubik's Cube
Department store in Troieschyna - pit
Department stores in Pechersk district - drum
Monument to Sagaidachny - Chupa Chups
Peoples' Friendship Arch - Bagel
Globe on the Maidan - Chupa Chups
Telecenter on Dorogozhichi - pencil
Stele on the Maidan - stele
Green Theater - Zelenka
Fountain on the Maidan - roulette
Cinema "Leningrad" - Peter
Skovoroda Monument - Tefal
Moped - stool
Students of pedagogical universities - fagots
"Kis-kis" is KISI (Kiev Civil Engineering Institute)
Kulek (Float) - University of Culture and Arts
Trolleybus - Horned
Bar where alcoholic drinks are sold for bottling -
Taxi - grachevoz
The word parasite is
Understand, realize - get lost
Excellent - ugly, ugly
What shaw
Screaming
Confirmation - yes
To be due - to hang around
Exclamation, criticizing or besieging the interlocutor - bye!
Chokolovka - the area of ​​Sevastopol Square and Chokolovsky Prospekt ..
NARKHOZ - KNЄU (it's just that he hasn't been a NARKHOZ for a long time, but everyone calls them in the old way)
Solomenka - Solomenskaya Square (this area)
Partisan Park - Partizanka
Park of Warriors-Internationalists - Voenka, Natsik
lakes in the park Patizansky park - Riga seaside
Verbitsky Street - Willow
Revutsky Street - Steering
Kharkiv highway - Khrenyk Strasse
Uncle (uncle) - a widespread appeal to males ("Do you hear, uncle!"), Which replaced the closer "bro", "dad".
Fat - "excellent", "chic". For example: "There salaries are just fat!", "Fat client" (of. Plankt.), "Fat fat";
Empty (and) - "absence of presence" when there is nothing: "Vasya, lend a ruble!" - "I have empty (s)!" ("Donbass does not drive empty!" - the slogan of one socialist party of workers). The word came from truckers - "go empty", go empty;
To get lost - to understand, to understand. "He took a long time to play" - "He thought for a long time (thought)";
Spoiling (typing) - infuriates, or a nervous tic in general;
Bright - see Bold;
Khreshchatyk - cross or treshchistik
st. Bolshaya Zhytomyr - BZ
Friendship of Nations Arch - bagel, rainbow, monument to the fallen cyclist
Bird Market - Bird
Monument to Panikovsky - Blind, sit at the blind
Monument to Lenin opposite Bessarabka - Bald, smoke at the bald
Globe glass wall - Dneproges, walk along the Dnieper
Independence Monument on the Maidan - Flies on a stick, Baba Galya, Dragonfly, Ukrainian, flying to Canada
Monument to Yaroslav the Wise near the Golden Gate - A man with a cake
Zazhopye - Any remote area of ​​the city where it's hard to get
"Mezhdzhopie" - Pechersk, "the royal village" (to him backside Les and Homeland)
Kulek - this is what a plastic bag is called in Kiev. For Russians, a bag is something paper (perhaps folded from a newspaper).
Shara (Nasharu) is a synonym for the Russian "freebie."
Armored door - the Kiev name for the iron door
An array - a "housing estate" - is, most often, a cluster of concrete boxes for housing on the outskirts of the city. Kiev "housing estate" is a synonym for remoteness from the center, a specific audience and a special mentality.
This ... - is used when there are no words, for something difficult to describe or obscure. "In my opinion, you made a mistake" - "Well ... that ...".
That yes (that is) - confirmation (refutation) of information, which, most often, does not suit the confirming (refuting), the expression of not very positive emotions. "They say they will not raise their salaries?" - "Yes, yes .."; "Do you want to take a walk?" - "Well, well! ..."
Vasya is by no means a name . Kievans say that "Vasya" is the same as the Russian "dude", but personal observations speak of a different state of affairs. "Vasya" is called fools, simpletons, people who made a mistake. So if an intelligent shaved bald young man in a tracksuit or a young lady from an array (definition above) says in relation to you: "Are you sho - Vasya?", This, at best, should be taken as "are you a fool?".
Sam - the meaning of the word "one" is used, for example, in the context of "I live alone" (a person lives alone) or "I walk along the street myself" (walking without company, alone).
Front door - Of course, this is the staircase (no matter how filthy it is).
Fat - "very good", "chic". For example: "At sea, such water is warm - just fat!".
Brovka - the name of the St. Petersburg parebrik and the Russian border.
Blue - eggplant
Peking cabbage - lettuce
Mobile phone - mobile (cell) phone
Ponty is by no means an ambition, the meaning of the word is "little": "Yes, here to go show-off!", "She is worth the show-off."
Tsem, Tsomayu, Tsem-Tsemim - kiss
Sticking out (hanging) - should. "You hang me 50 hryvnias"
Trunk (trunk) - straining, straining, straining.
Thu! - an exclamation criticizing or "besieging" the interlocutor.
Empty (s) - "no presence" , empty, there is nothing: "Vasya, lend me some money" - "I have an empty bag (s)!"
Krepatura - muscle pain
Highway - highway (just a characteristic synonym)
Easter cake - Easter cake
Easter (from the food section) - Easter cake
Starter package (mobile operator) - in Russia it is often called a "kit".
Features of expressions:
"I miss you" and not "you"
"On" (in terms of time and destination) - I have to work at nine, "On Pechersk", "On Obolon".
(caricatured expressions) string, tude, syuda
Eurowindows - plastic windows
"Nalynskyk" - spring roll
(put on) "bagels" - "grandmother's" name "put on shoulders"
Stick (stick, stick) - think, stare, skip
Allowed - to talk (more often about negativity), which took place in the past
To land - to get scared, strain
Small, Small - about a small child
Tulit - go (go) somewhere (often there, far away).
Bazaar is a sustainable market name
Send - let's go
Karemat - foam insulation mat - for example, for tents or just to sit on the ground.
Laugh with someone, not someone
Delivery - tray (in catering)
Look wild - get angry
Wrong accents in the feminine gender: yes, no, and, of course, the legendary understood =)
Katsapetovka is the name of a nonexistent settlement, notable for its shabbiness and remoteness from civilization. An analogue of the Russian Uryupinsk and Mukhosransk =) The person from the "katsapetovka" is the default sucker
Typically Kiev: "give me coffee a half." But it was earlier ... in the USSR. The cost of a serving of coffee was 14 kopecks, but it was impossible to drink, therefore, the number of servings of coffee and the amount of water were determined.
"Little men" - about children's overalls
Via FB