All Pelevin's novels from best to worst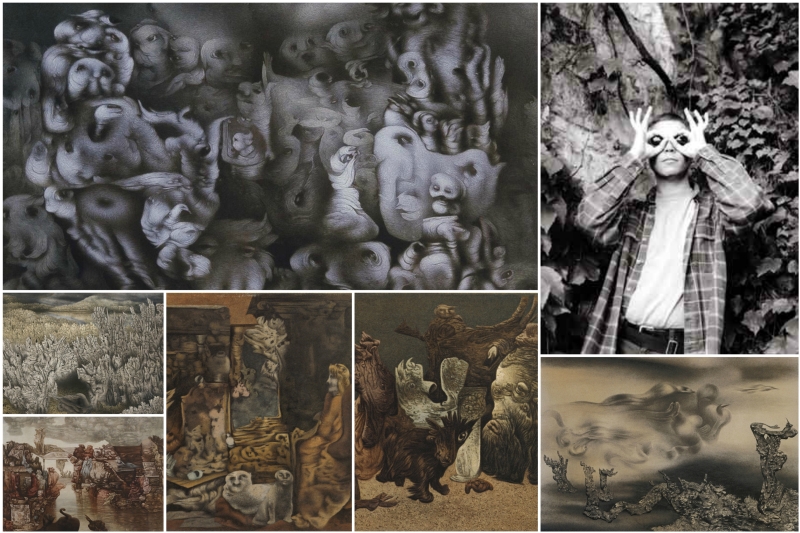 Victor Olegovich Pelevin (born November 22, 1962, Moscow) is a Russian writer, author of cult novels of the 1990s: Omon Ra, Chapaev and Void and Generation P. Winner of numerous literary awards, including Small Booker (1993) and National Bestseller (2004).
They told the world how many times that Pelevin had disembodied by the end of the zero years and now monkeys with typewriters are creating novels for him, but still he (or they are monkeys) does not stop. It doesn't even matter who is doing there or behind those black glasses, everyone is accustomed to the idea that even a schoolboy can easily predict the contents of Pelevin's next novel.
The components of the brew that will still be read: metaphysics, conspiracy, liquid reptilian masons or their easy variation, peyote or its variation, politota, school literature at the 10th grade level, esoteric literature at the training manual level, mascot of the era, sex, money, news from the last ten issues .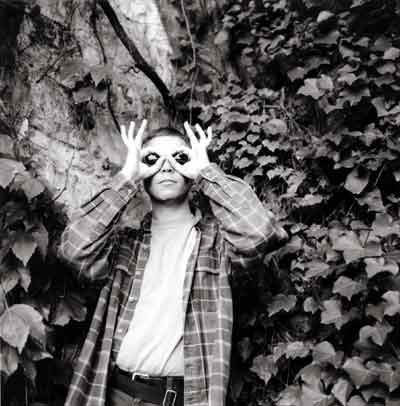 If you evaluate Pelevin's novels from peaks to despondency, then a beautiful slide chart will come out chronologically, on which the reader rolls, rolls, and then suddenly flies up (as in the case of "iPhuck 10") and it is not known where he will fly further and break himself .
We will not take into account short stories and prose, they will completely confuse the differences with their thin half-degrees. And without that any rating is doomed to tragic subjectivity and loneliness.
1. Chapaev and the Void (1996)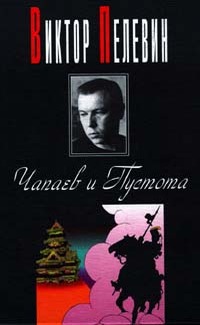 "Chapaev and the Void" - the third novel by Victor Pelevin, written in 1996. The author himself characterizes his work as "the first work in world literature, the action of which takes place in absolute emptiness." In 1997, the novel was included in the list of applicants for the Small Booker Prize. Winner of the "Wanderer-97" prize in the "Large Form" nomination.
After the publication of the best novel by Pelevin, 21 years have passed already, but many readers are still waiting for the set-ups and doubt the reality surrounding them cleaner than after the Matrix. There is no evidence that we are we, not some Void in the middle of a psychiatric clinic or hallucinating before death in the midst of a civil war. We can be digested by a giant five-headed radioactive spider, whose poison gives us the happiness of coma and oblivion, but in fact we are Budenny's horse or his mustache.
"Chapaev and the Void" with a biting story behind a tail about a butterfly and the emperor fell into the vein. In the 90s, they were not afraid of what was happening, and even wanted a little, albeit sometimes at the subconscious level.
Any fantasy, any flight from what is happening around is better than a tightly contracting ring of homeostasis and confusion. Therefore, the semi-esoteric-semi-rambling work went off with a bang - if we are so shaky, then there is nothing to worry about tomorrow.
If you focus not on the universal and eternal theme, but on some momentary political jokes, then something else will definitely get to the top of the top of the novels. Please note that in this case, all the little fingers and clay machine guns of the world will be directed at you.
2. Omon Ra (1992)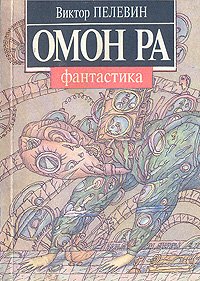 "Omon Ra" - the first novel by Victor Pelevin, written in 1991. It is a half-parody of educational novels of the Soviet era and is close to a thriller in genre. Characteristic is the attention to detail, which in the final adds up to one picture.
Part of Pelevin's first novel is considered part of the story, but nevertheless it is more a novel, albeit of small volume. If it seems to you that the weight is not enough for the silver prize, consider the novel "The Yellow Arrow" and "The Recluse and the Six-Fingered" also in the same boat.
If you have never read this author (because you are a newborn reptiloid, obviously), then it will be useful to start with this triple of novels and short stories that are similar in form to parables and it's almost impossible to screw up their interpretation.
The reason for this association is the crystal transparency of texts, which Pelevin will only become more complicated and acquire conventions, but here the ideas are bright, clear and clear.
As usual, where the first, there is damp. Many details, like refrains with chicken soup, rice, will look deliberate and inept, but in general, the novel is outstanding in terms of its impact. After all, what Soviet child did not want to become an astronaut? And Pelevin carefully wrapped this dream in a beautiful piece of paper and baked it in a hot and terrible oven of harsh reality. Here they are your dreams, crawling towards them along a deserted corridor, peeling bloody corns, and in the end there will be an elegant domestic-made cookie. Starships will plow the space in the theater of your imagination, but it will not be easier for you.
3. iPhuck 10 (2017)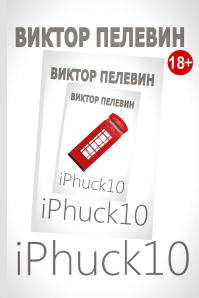 "IPhuck 10" is the fifteenth novel by Victor Pelevin, written by him in 2017. The novel tells about the computer police and literary algorithm "ZA-3478 / PH0 bill 9.3", named Porfiry Petrovich, who is engaged in the investigation of crimes and at the same time writes a novel.
Oh, an unexpected man. The reason for such a high place is the relativity of what is happening and a new approach to their own novels. This is not an advertisement, but if Viktor Olegovich sends the editors of Knife something of a sort of pelevinoobrazuyuschee (for example, talent, what did you think?), Then we will not refuse.
Pelevin's novels have peculiar floating expiration dates. Over time, many of them, with unconditional validity, gradually sink to the bottom, because not only the realities themselves leave the novel, but also those who would remember these realities. No, of course, they do not die, are you just many things sharp and beat right in the heart due to relevance, and when relevance is gone, then the text becomes weaker. "IPhuck 10" has soared so high because it will not lose its sharpness for a long time, if at all, parted with it.
After many years, Pelevin began to write not for some abstract intellectual audience, but for very specific young readers who are well acquainted with modern culture and its features. In addition, the author here was able to jump not on the muddy and shallow crest of not memes, but on the big crest of trends.
There is something to bombard in the novel: Beckdel's cheating test on gender bias, caricature feminists, mixing with creative plaster dust and, of course, magnificent passages for all those who dare to criticize the literary side of Pelevinsky and not only texts.
A critic who reads all the books that come out of his post is like a station minaretz, who daily receives many different citizens into his head - but not because of his heart's inclination, but because of work. Her opinion about any of them, even quite sincere, will be distorted by a salty life experience, permanent protein intoxication, the constant need for the station to piss in the wind with other blowers and, most importantly, a latent insult that it is absolutely ridiculous to record daily swallowing time is money. (...) Even if you do not consider this citizen to be deliberately malicious, although I note in brackets that she has been sucking off forcefully for many years with some clients and every time verbally complains about the whole station, that she almost choked ... so, even if you do not consider her knowingly malicious, it becomes clear that some of the properties of peer-reviewed objects can easily slip away from it. Just because of the mental changes caused by this way of life. Nevertheless, after each shift she regularly climbs onto the spire of the station and shouts into a megaphone: "There he is, with a checkered suitcase! I didn't feel the heat! And I did not understand where the pain points are. And this one, in a velor hat, when did you last wash yourself? "
Everything that we love early Pelevin is also in the novel. And a sense of ownership of wisdom and mystery, which even a high school student can master in terms of difficulty, and Easter eggs scattered throughout the text, and frivolous treatment of high matters that inevitably roll somewhere in the anal-genital topic. The plot, drama, catharsis and rear pain from the belief in one's own illusoryness are also present.
4. Generation "P" (1999)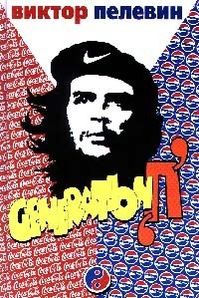 Generation P (Generation P) is a post-modern novel by Victor Pelevin about the generation of Russians that matured and formed during the political and economic reforms of the 1990s. The novel takes place in Moscow in the 1990s. The main character of the novel is Vavilen Tatar, an intelligent young man, a graduate of the Literary Institute, he received his unusual name from his father - a fan of Vasily Aksenov and Vladimir Lenin. Tatar - a collective image of the "generation P" - the generation of the seventies.
Due to chance, he enters the world of advertising and discovers the talent to compose advertising slogans. Thus, he becomes first a copywriter, then a "crirator". The task of Vavilen is the adaptation of advertising of foreign goods to the domestic mentality. Then Tatarsky becomes the creator of television reality, replacing the surrounding reality. Tatar is involved in creating television images of statesmen and the country's political life using computer technology. However, he is constantly tormented by "eternal questions", who nevertheless controls this, and in the end he becomes a living god, the earthly husband of the goddess Ishtar.
The novel was first published in 1999. Even before publication, his excerpts were posted on the Internet, which allowed critics to draw first conclusions about the novel, and readers to become interested in it. The appearance of Generation P was long awaited, as it was published two years after the writing of Pelevin's previous novel, Chapaev and Void. Basically, Pelevin began replicating his works from magazines - primarily in the journal Znamya. However, Generation "P" missed the magazine publication and immediately published a book.
The novel sums up the bad nineties, and these results, to put it mildly, are disappointing. But you can shake yourself and with a clear conscience try to move on. If there weren't so many ties to momentary things in Generation P, the novel would have been ranked higher. Now the young reader, who will try to read the text from scratch without remembering anything about the nineties, will not understand not only half the lulz and ties, but much more. Therefore, alas, the expiration date of both the novel and the generation (do not consider it an insult) is farther and farther from the ideal every year. As the merchandisers from Pyaterochka would say, "it's getting more and more tinted."
There are only three ways of a person's existence in this chaos: 1) lie and wait when you are crushed; 2) run forward and wait when they catch you; 3) jump in circles, confuse the tracks and hope that they will not figure you out. In any case, you either merge with infinity, or simply merge.
With all the minor flaws as a whole, this is a brilliant section of an entire era - and the section is quite bloody, sprinkled with salt. Politics, advertising and the change of millennia, the communities that grind the average person into dust.
With this novel, Pelevin showed that he had long grown from the level of parables and was ready for something more. Where he went further is another question, but you can't refuse a test.
5. The Life of Insects (1993)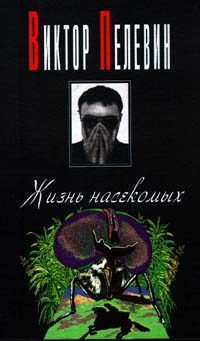 "The Life of Insects" - the second novel by Victor Pelevin (1993). An allegory on human life, achieved by comparing it with the life of insects (obvious parallels with the play by Karl Chapek "From the life of insects"). The characters chosen by the author are typical representatives of the society of the early 1990s in Russia. However, this fact in itself does not play a role, since the types are very universal and adequate for any time. There is a deep subtext with references to the teachings of Carlos Castaneda, Marcus Aurelius and Buddhism.
The first publication was in the Znamya magazine, 1993 - No. 4, p. 6 - 65. For this novel, the author received a 1993 award from the Znamya magazine "for the best work of art about the life and extraordinary adventures of democracy in Russia": the prize is traditionally awarded by the magazine for the best publications in it; The sponsor was the publishing house "Materik".
In a good way, this novel should also be put on the same shelf as "OMON RA", but then it will turn out to be some kind of close disgrace. In general, they are very similar in internal structure, albeit very different in external surroundings. The world of insects outlines typical characters and images that are found at any time and in any latitude. It's always nice to think that your vile neighbor is a stupid ant, the fool Petka from work is a cockroach, always running nowhere, and the wife of one of the directors suspiciously looks like a female praying mantis. In the same way, it was nice to read Krylov's fables, exactly until you start combing the log in your own eye.
The novel is simple and artless, but for teenagers it will be just that Pelevin, who is the most delicious pie and muffin. With it you can also start entertaining pelevinology and the emergence of phantasmagoric traditions, when mythologemes, symbols, sizes are mixed in a bunch, and in the background someone will definitely push.
6. Empire V (2006)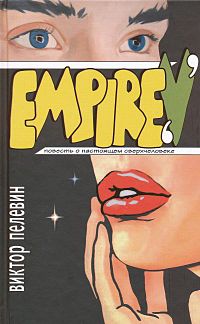 Empire "B". A Tale of a Real Superman (2006) - Victor Pelevin's eighth novel. The novel was released on November 2, 2006. Formally, the action of Empire V takes place in our time, and the protagonist, on behalf of whom the narrative is being conducted, is about 20 years old. A special place in the Empire V space is occupied by corporations (Fifth Empire) and corporate culture.
In itself, this novel of stars from the sky is not enough and looks weaker than even 7th place. The reason for the increase is that he accelerated and jumped on a couple of beautiful ideas that laid a weighty brick in the foundation of the next ten books of Pelevin. It was on this brick that the text began to seem higher than it is.
At the same time, the main trend of the zeros in culture and art is tenaciously captured in this novel. According to the text, it is smeared with a liquid layer and hidden behind tons of metaphysical entrails and boltology, but writers for the most popular masses are able to distinguish it in a couple of short sentences. For example, Lukyanenko did a good job of this, giving an interview to Dmitry Bykov:
Glamor, discourse and balancing on momentary fashionable little things. In 2006, it fired, but every year it is becoming increasingly fading.
- I'll venture to suggest that just a vampire is the protagonist of the era of consumerism, or glamor, as we call it. It satisfies two main conditions: firstly, it always looks great - it is always young, no wrinkles, always handsome, etc. And secondly, it does not produce anything and constantly consumes. It is such an embodied emptiness, absorbing everything. The best symbol of the era.
On the void of zero and the void in the novels grew, which had to be plugged with existing templates.
7. Numbers (2003)
This is a kind of prequel to Generation "P", which complements it well. If you take the "Numbers" in isolation from the general creativity, then they, of course, will slide lower in our top. Perhaps you didn't even recognize them, because much more often this novel does not appear on its own, but as most of the collection of the DPP (NN) - "Dialectics of the Transition from Nowhere to Nowhere. Strong stories reliably support the novel from all sides and put it higher than it actually is.
"Numbers" are in many ways similar to Generation "P," but if there the theme of the nineties and the esoteric hash were fired at random, then the mother of learning is already repeating. Kabbalah, dashing nineties, vulgar and subtle humor mixed up, references to pop culture - everything is arranged on the shelves with the prudence of a marketer.
Pelevin then begins to sell himself as a good product, demonstrating: here I can like this, and like this, and like this. Here I am balancing on the verge of a political scandal, here I am joking in the Hussar style, and here I develop philosophical thoughts into 3 pages of fine print.
On the other hand, no one claims that the novel should look like a living creation, and not an artificial doll. Sometimes in this artificiality lies the very cymes.
8. The Sacred Book of the Werewolf (2003)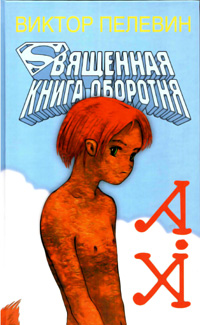 The Holy Book of the Werewolf is the sixth novel by Victor Pelevin. The Sacred Book of the Werewolf is a love story of an ancient werewolf fox named A Hooley and a young werewolf wolf, FSB lieutenant general, about their difficult relationships, the search for the life path of all living beings, the role of love in striving to reach the highest point of spirituality.
Pelevin brought fyr-fyr-fyr into fashion when no one else knew what does the fox say. The examples are not new, but the book also: when it came out, YouTube wasn't there yet, so it was more difficult for fluffy cats and foxes to be touched. This is Pelevin's last novel, which he gave with freshness until 2017.
The Sacred Book of the Werewolf crystallized the void of the zeroes from a different angle than the vampire Pelevin texts. If there is emptiness considered from a public point of view, where loot and evil play a major role, and a little man dangles somewhere in a tiny statistical unit, then in the Holy Book ... a person (even if he is not a person at all, but a fox or a wolf) at the forefront and looks sadly at the chaos around us.
Everything that was in the nineties has already been broken and resold, but there is nothing new. So come up with how to get out of this gloom.
Here Pelevin already knows his norm for sure and can write prescriptions for his own books with pharmacological accuracy. On one page you need: hidden quotation - 0.8 pcs., Puns - 1.1 pcs., Monologues - 2.3 pcs., Politicians - 1 tsp. 3 percent solution. The resulting fast-digesting product can easily be used by both an intellectual from the capital and a first-year student of vocational schools.
9.t (2009)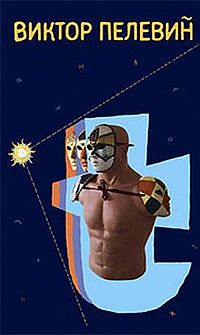 "T" is the ninth novel by Victor Pelevin, was first published in October 2009 with a circulation of 150,100 copies.
The novel tells the story of the path of martial artist Count T. (reference to Leo Tolstoy), who fled from his home from the Tsar's secret police and, for an unknown purpose, makes his way to Optina Pustyn, which in the context of this novel takes on the features of an unknown monastery of Orthodoxy, or a certain Shambhala, or an incomprehensible place of spiritual enlightenment that exists in the real world. Then "optina" turns into Solovyov's, and here everything becomes even more incomprehensible and confusing. On the road to Desert Optina, Count T. meets Ariel's kabbalistic creature. Ariel, together with five literary blacks, themselves invent and write a story about Count T., which Ariel tells the Count about. However, T. does not really like to be subordinate to some five dubious types. And so he is trying to seize the initiative from them and become an author himself. This is the main intrigue of the book - the author's relationship with his own characters and the role of the reader in all this.
The novel "t" is an Advaita Vedanta treatise. The dualistic problem: who is real, the writer or his hero, is solved non-dualistically. Both the writer and the hero are unreal, only That is real. Advaita Vedanta was first identified in the surname of Ariel: Brahman, then expressed in Solovyov's philosophy, in his concept of a reader (or uninvolved observer), and finally affirmed in the inscription "T. tvam asi "(or" Tat tvam asi ") -" That is, you. "
Roman entered the short list of the 2010 Big Book national literary award contest and ended up in third place, and in first place in the popular vote [5].
A novel with a cunningly spelled name is very good, but only for those who have Pelevin for a long time and for a long time, and with the rest of the world literary trends towards you. If someone has long been tormented by the problem of the reader, co-creation, destruction of the fourth, fifth, sixth, tri-de walls, then his "t" will hook on the living and amuse with references to early creativity. If you read from the floundering bay, then there will be just kitsch narration, similar to a vinaigrette, where Tolstoy and Dostoevsky, kung fu and compote, pike and cabbage are interwoven.
But I'm able to scratch my mom's beloved literary critic quite well, until at some point you understand that all postmodernism in the novel is sewn with white thread. However, Pelevin reassures you: that's how it was planned, just read and wait for all the strings to unravel. Moreover, for many years of creativity, the author was finally taught not to leave loose dangling tails.
In "t," Pelevin skillfully entertains readers' vanity, so he doesn't go well with those adequate readers who do not have this harmful thing.
If playing this novel is easy, it will be read quickly and pleasantly. If you make a serious physiognomy and start digging up discourse, simulacra and other clever words, then such a reading will not be worth a penny.
10. SNUFF (2011)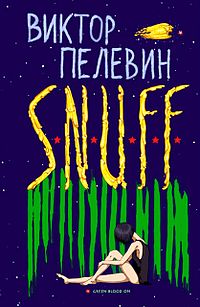 SNUFF is Victor Pelevin's tenth novel, published in December 2011 with a circulation of 150,000 copies. Pelevin rethought SNUFF as a Special Newsreel / Universal Feature Film, after which the word firmly entered the vocabulary of political strategists. Although the phenomenon designated by him appeared much earlier.
Author's abstract: "Victor Pelevin's novel utopia about the deepest secrets of the female heart and the highest secrets of flying skills!"
Perhaps the most controversial position in the ranking, because many have this novel as their favorite, and if you look at the useless numbers of quantitative statistics, then on literary sites a lot of hearts belong to Snuff. But you cannot be fooled. By 2011, Pelevin had begun to write filigree and deeply, but "SNUFF" was completely secondary. Of course, the plot in it does not repeat, and new jokes are invented, as well as the world, but this does not negate one simple fact: if you have already read several earlier Pelevin novels, you will guess the plot development, arrange literary tricks in the right amount and you reconstruct the backbone of the novel in your head long before the end. And funny words and some small-town realities will simply stretch to this skeleton.
Yes, in this novel a lot of time is devoted to love, which Pelevin usually displays only schematically. Yes, some historical realities are predicted in it, but not that it was a breakthrough in 2011. Vaughn Lukyanenko in the novel "Stars - Cold Toys" back in 1997 prophesied a story with the Crimea, but no one throws his mediocre novel into Pythian enthusiasm.
11. The lamp of Methuselah, or the extreme battle of the Chekists with the Masons (2016)
"The lamp of Methuselah ..." is not so bad as the several previous editions of Pelevin's novels, but a rare reader dared to fly to the middle of this particular Dnieper, frightened by the terrible cover and reputation of not a cake. Although just the beginning is best here.
In fact, the novel is not exactly a novel, and it is deceiving us - these are several different in quality and interesting stories. Perhaps Pelevin wanted to repeat the success of the collections of short stories, which were really good, but something was missing here. At some point, the motor stalled and the author got stuck in all those topics that we have already seen and heard. A sadly ubiquitous piled on top of a heavy kettlebell "Surprise me, Pelevin, I haven't written anything good for a long time", so even good parts didn't enter and the mass audience was hardly known. The name itself suggests that the author writes for potential viewers of the Ren-TV channel, although we all know that they won't even read such fascinating books until the voice from the teapot gives them the corresponding cosmic signal.
The last nail in the lid of the coffin is an attempt to keep up with the modern fast train with hipsters and other momentary things. That would be a little more, push - and would have time.
12. Love of the Three Zuckerbrines (2014)
It was on this novel that Pelevin, who in the tenth years was betting on the actuality and topicality, ceased to keep up with her. While you write the book, while you publish it, take it to the shops, sell it, until the lazy readers read it ... Everything, the relevance has disappeared, memes are out of date, no one plays in Angry Birds, and they quietly chuckle at the late author with a hipster mustache (which will come out of fashion exactly at the moment when they write about them). Chasing the Internet in literature is a thankless task. Unsurprisingly, Love for Three Zuckerbrines was a clear setback. If the second part of the vampire pseudo-saga still forgave these shoals, attributing it to a sequel syndrome, and hoped that Pelevin would shake off and stand up later, then they stopped hoping.
Trolling the smartphone generation of millennials is generally an ungrateful task, because in any case they lose in speed. I just came up with excellent sharpness, how these cranks have changed beyond recognition.
Therefore, the same methods that made a bomb from Generation P do not suit this time. And which ones are suitable? Eh, if we knew, we would already sell books in million copies under the pseudonym Victor Nozheva.
13. Batman Apollo (2013)
It is almost impossible to make a sequel better than the original, and rare exceptions only confirm this rule. Empire V became iconic, but was not so cool that I wanted to repeat it, so I had to at least jump above his head. Immediately, a novel about a notorious head stumbled and tumbled. Typical continuation story.
And Batman, to put it mildly, is not a figure in modern culture against which you can shove with your bare hands or a bayonet shovel. In order to skillfully beat this powerful image in itself and not turn it into an unpleasant foolishness, you need to charge all the power of your talent into it. Pelevin has talent, but like any valuable substance - in limited quantities. In this novel, he sprayed it on other details, and for some important points was not enough.
Finally, the third important point that shoved the novel to the bottom is incomprehensibility with the audience. It was at the beginning of the tenth years that a new generation of Pelevin's readers grew up, who did not grow along with his texts in parallel, but read them in a bundle at some point in their lives.
Like it or not, Pelevin's main audience is always young people, who are gradually changing, leaving fans and taking the rest into real life. Young people have changed quite dramatically and noticeably, and Pelevin at the beginning of the zero remained the same. Hence, cognitive dissonance, they have different methods of perceiving information. It didn't.
14. Order of the yellow flag. The Iron Abyss (2015)
On the honorable bottom lies a two-volume creation of recent years, which few decided to read at all. There are many reasons, one of them is quite unexpected: the novel was published in two parts for considerable money by the standards of the average Russian, and the text was thinly spread out in pages in large print. Everyone immediately realized that this was to pump out from the people the very financial substance that Pelevin likes to write about, so they showed a contemptuous "fairy" to the novel, even without reading it.
It's as if there are few other ways to cut coupons in Russia, it's as if you couldn't put together two parts into one book, why are you holding us for fools, paying twice as much for that!
A banal plot finished off this book, and even the beauty of steampunk did not help. Of course, Pelevin's plot is not the main thing, but only an element of the surroundings. It is much more interesting to follow the adventures of one's own thought in the conditions created by the author. But if you score on it at all, then the reader will score in revenge on the work. How do they say in modern blogs? Give us quality content. And fasten metaphysics in your free time from this.
Works
Transitional Dialectics from Nowhere to Nowhere (DFS (NN))
Elegy 2 (2003)
Power of the great

Numbers (2003)
One Vogue (2003)
Akiko (2003)
Focus Group (2003)

The life of wonderful people

Guest at Bon (2003)
Wind Search Record (2003)
1990 - Fortune telling, or Ralph Bloom Runic Oracle
1990 - Zombification. The experience of comparative anthropology (Zombification of Soviet man)
1993 - GKChP as Tetragrammaton
1993 - John Fowles and the tragedy of Russian liberalism
1993 - Ixtlan - Cockerels
1996 - Ultima Tuleev, or Tao of the election
1998 - The names of the oligarchs on the map of the Motherland
1998 - The Last Warrior Joke
2001 - Peace Code (not published in Russian, online translation from German by enthusiasts)
2001 - The Bridge I Wanted to Cross
2001 - Underground sky (not published in Russian, online - translation from German by enthusiasts)
1993 - Autumn (poem from the novel "Chapaev and the Void")
2003 - Elegy 2 (as part of the collection " DPP (NN) ")
2005 - Mental attack. Sonnet
1999 - Victor Pelevin asks PRov
1991 - Blue Lantern
1996 - Works
1998 - Yellow Arrow
2002 - Built-in reminder
2003 - Songs of the Realm "I"
2003 - DFS (NN)
2005 - All Stories and Essays
2005 - All Stories
2005 - Relics. Early and Unreleased
Via knife.media & wiki