Checking the presence of namesakes in Ukraine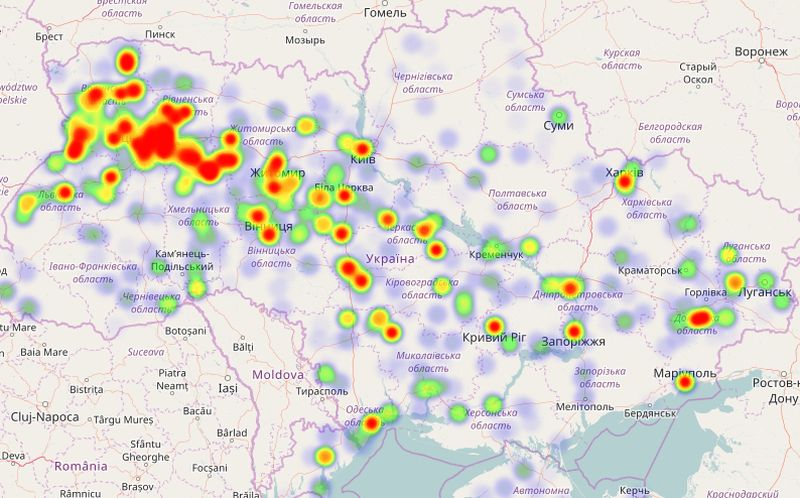 A site called "Natives" has appeared in Ukraine. It is designed to check the presence of namesakes in the country. Also, the resource shows a map of their stay.
When you enter a last name in the search bar, the site marks the places where it is most common and tells you how many people have this last name.
For example, in Ukraine there are 158,272 people with the surname Shevchenko . Most of them live in Kiev (10852), Kharkov (7057), Dnieper (5435). In addition, the site gives similar surnames: Shevchenko, Shevchenok, Shevchenko, Shevchenyuk . Additionally, the Native site offers pedigree research services.
Now you can find where your namesakes live most!
Enter a surname to display a map of its distribution in Ukraine
Via unian.ua & ridni.org & wiki