The network has a literary map of the world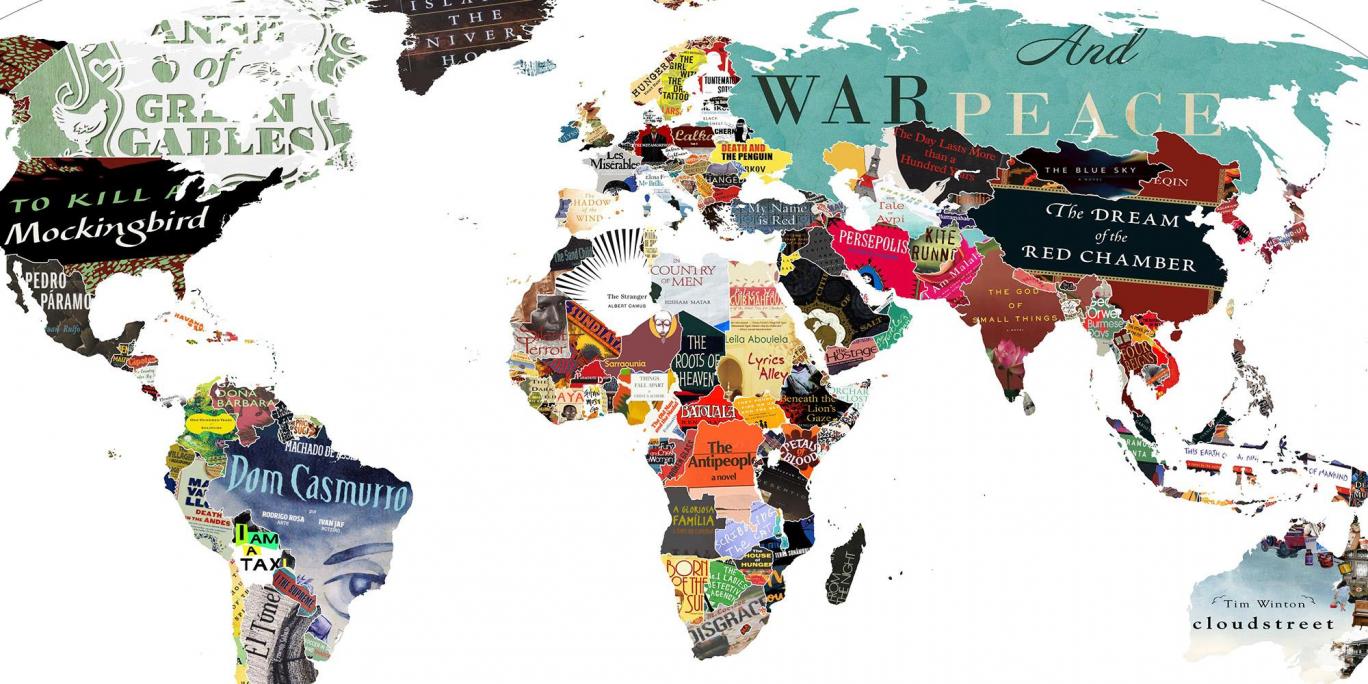 Site user Reddit Backforward24 created a literary map of the world , where each country is represented by its most famous book. Obviously, because of the choice of works, there may be disagreements. What do you think, what book was chosen for Ukraine?
For example, for Russia, the author chose "War and Peace" , although for many with this country Dostoevsky's novels are more associated. In turn, England is represented by the book "Pride and Prejudice" , and not works of Shakespeare or Dickens. And for Ukraine , Andrei Kurkov 's novel "Picnic on Ice" was chosen.
Of particular interest on the map are Africa, South America and Asia. After all, many people have heard about the classical literature of Western Europe, and Deborah Ellis or "Antelope" Sonya Leibou Tensi knows less about "I'm a taxi" .