How to make an order for iHerb from Ukraine: registration, payment, delivery + 10% discount for the first order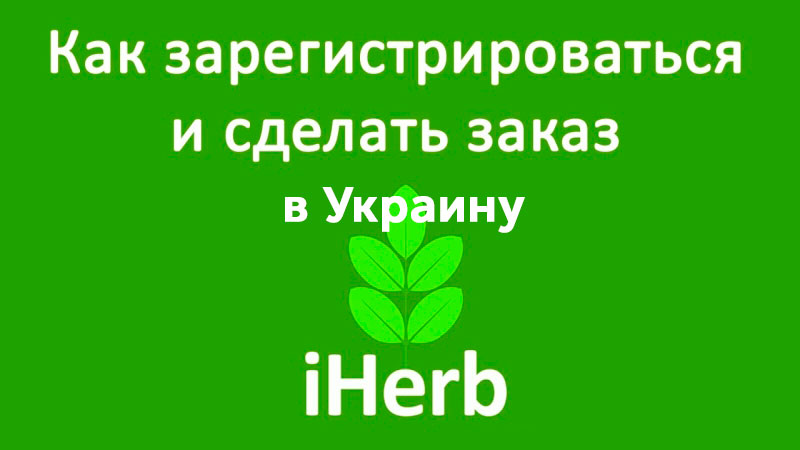 Since 1996, iHerb continuously strives to improve your online shopping experience. Initially, our company promoted the benefits of the herb "St. John's Wort" from here and the name: iHerb . We are sure that iHerb offers the best conditions for ordering health products from the available in the market.
Most recently, I made an order on a very popular site iHerb. I read many reviews of bloggers about products ordered through this online store, so I decided to try. If you do not already know about it or would like to order something, but were afraid, keep reading further. Everything is not scary and not difficult, as it seems!
First of all, probably, it is necessary to say a few words about the store: what it is so popular and what you can buy there.
The Internet-shop works since 1996. Here you can buy products more than 35 000 brands. But most importantly, only quality, natural and healthy products are sold here.
Here you can buy not only cosmetics (for care or decorative), but also a wide variety of vitamins, dietary supplements, supplements, herbs, hair and body products, food (there is even bread!), Oils, teas and coffee, medications , for children, vegans, allergies, cleaning products, sports supplements and complexes, home remedies, for animals and so on . I just can not list all that there is!
The coolest is the prices . They are less than the market in the country by at least 30% -40%. Actually the price is less for the extra charge that you earn. Still - quality . iHerb is Amazon among similar products and likewise it worries about the quality of the products that it delivers to its customers.
Step # 1 - register with iHerb
1. Go to the site iHerb.com .
2. From above choose Ukraine, Russian language and currency.
3. Click on the "Login" button and fill out the right tab "New user? Create account" and click "Create account".
4. We confirm your registration (a letter with a link will be sent to the indicated mail).
5. Congratulations! You are registered!
Step # 2 - choose the product
Now you can stroll around the store and choose the goods you are interested in. As in all stores, there are reviews and ratings, so take time to study the reviews. I will not write what sections are, how to sort products by popularity, cost, rating, etc. I hope you know how to do this. To be honest, the choice of the iHerb store is so great that I was at a loss, as I do not know a single brand and it's very difficult to make a choice, so I was completely guided by the rating and reviews.
When you find the product you want to buy, throw it into the basket by clicking "Add to Cart" . After that, go to the basket (the corresponding sign in the upper right corner).
Step # 3 - get bonuses
Important: For newbies iHerb, there is always a 10% discount on the first order (previously $ 5, that is, five bucks was simply deducted from the order amount). To apply the code and get a legal discount, click on the link SAVE2017 . The code will automatically fall into the basket, the amount of the order will be less.
Important: Each time you order goods with iHerb, you can select two products at reduced prices. Clicking this link will take you to the " Try and Save " section. Earlier, every time you made an order for iHerb, you could choose one product that the store offers at a reduced cost (the discount could reach 90%!), But recently iHerb allows you to take 2 products. It is worth remembering that in the next order this product will go already at full price, if you want to purchase it again.
Important: do not forget to check the "Suggestions" section, where weekly items (from Wednesday to Wednesday) are exhibited at 20% discount. The new discounted price is displayed in the Shopping Cart!
Important: also do not forget to look through the section "Shares" where you can see the goods of the day, the discount for which is valid only today (the goods are changed every day after 19:00), as well as the goods of the week, the discount for which lasts a whole week (section is updated on Wednesdays after 19:00). That is, every day the store puts up one product with a very large discount. Its usual price can be 10 times more!
Step # 4 - pay and select delivery
In the basket you see all the selected goods, their weight (also weight in kg can be seen below) and the cost.
This summer iHerb made an excellent update in terms of delivery. Now when choosing the delivery from iHerb to Ukraine, you can select the BoxBerry service that delivers the message via the New Mail: either to the New Mail warehouse you specify when placing the order, or to deliver the parcel to your home. The cost of delivery starts from 80+ UAH and depends on the weight and the amount of the goods. Usually I get 90-110 hryvnia. Terms of delivery BoxBerry - 1-2 weeks. Tracking number is provided. There are also limitations: the amount of the order should not exceed 3875 UAH, and the weight - 5 kg.
Step # 5 - get a reward after the order
After you make an order for iHerb, you will get back to your personal account on the site, then the loyalty bonus:
10% of rewards from the whole order;
20% of remuneration for all goods of own brands iHerb.
That is, a certain amount of money will return to your personal account on the site and will be available within 60 days (then the money "disappears"). If you make a new order during this period, the accumulated amount will be deducted from the amount of the new order.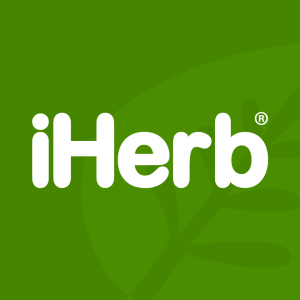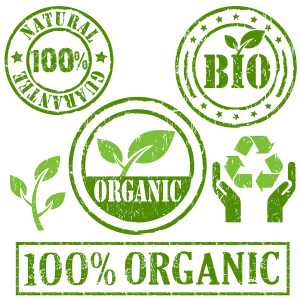 Top 10 Reasons to make iherb.com your number one
1. Buy Directly and Safely
iHerb.com is one of the largest online retailers of organic products. We have been on the market since 1996 and we have two distribution centers in California and Kentucky.
Check out our website and you will find over 1,200 brands and 35,000 products that you can also meet in health food stores and parapetekas, but with only one important difference: our prices are usually lower by 30-40%. Do not forget to also read our promo-page with additional discounts for some popular products.
2. Free or reduced price for shipping
Each order with iHerb is eligible for a discount on shipping or have free shipping! In general, the more products you add to the basket, the more likely that you will receive free shipping. In some cases, you may even find a free shipping for one unit of the item. We recommend that you experiment with various combinations of products to find the best benefit. Do not forget to share your basket with other users! IHerb is the world leader in providing the best prices for the purchase of natural products.
3. Incorruptible feedback from our customers
Unlike retailers who boast of third-party reviews, all our feedback is written by iHerb customers. To write a review, you must first order the iHerb product. This means that you get real and frank reviews, thereby facilitating your decision when buying.
4. Guarantee of freshness and shelf life
In view of the fact that iHerb has one of the highest indicators of turnover in the industry, it offers you the MOST FRESH PRODUCTS! Our annual average inventory turnover is 8.1 - this is one of the highest turnover ratios, if not the highest, in our industry. This means that iHerb products are dusting on the shelf on average only 45 days!
In addition, most of our products have a shelf life, which can be found on the product page. It's the same as holding a bottle or packing in your hand like in a regular construction store.
5. Super Clean Warehouses equipped with climate control
IHerb distribution centers are fully equipped with climate control systems that protect products from humidity, heat and cold. This level of quality control is used by iHerb to ensure the quality of the product to customers. In addition, our distribution centers comply with industry-accepted standards, such as NSF International's certification and the GMP.
6. Full confidentiality of personal information of customers
The mystery of privacy is critically important to us. Since 1996, iHerb has never sold or shared customer information with third parties. Your personal information is always confidential.
7. Advanced 256-bit encryption with tokenization
Simply put, we store only the last 4 digits and expiration date of your credit card so that you can determine which card you are using.
8. Customer Service 24/7
One of the reasons for such low prices iHerb is the automation of the process of ordering the goods. Our customer support does not actually accept orders, but contacts clients from our office in California from Monday to Friday from 8 to 17 (Pacific Time). In addition, we answer questions and solve problems with your orders 24 hours a day, 7 days a week, via email and chat. Of course, the ideal does not exist. Sometimes we can be very busy and in such situations ask a little patience. We do our best to cope with the order quickly, efficiently and courteously - our customers deserve it!
9. Save even more by helping to save others
As our user, share your favorite products, categories or your shopping cart with different products using simple referral links and save even more!
10. Buying from us, you are helping the planet
When you buy from us, then contribute to the health of the planet. iHerb uses 100% recycled paper in 90% of all boxes sent. Our blister packaging is 40% recyclable, and we process almost all the packaging materials of the manufacturers. All this is done in the interests of a healthier and ecologically clean planet!
Via Internet & iherb.com