Useful online services for WEB-designer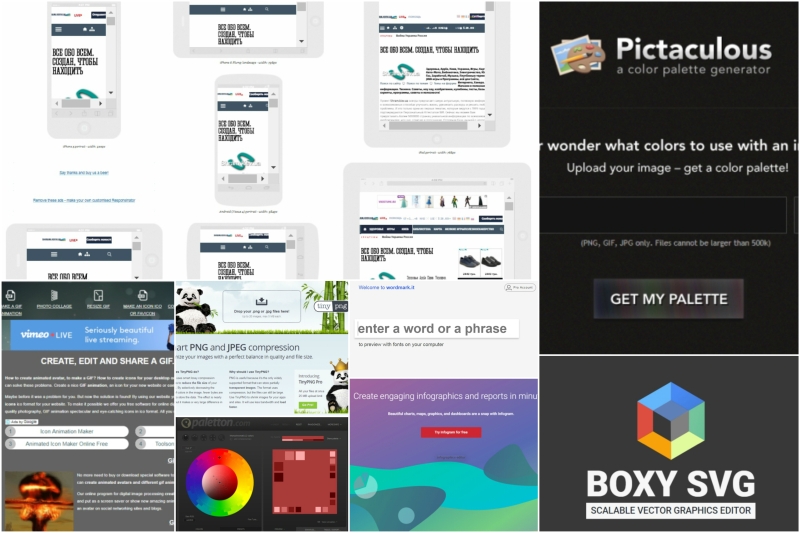 A webmaster (there is also a webmaster option; a web developer) is a person engaged in the development of websites or corporate applications for the Internet. Depending on the size of the development team, it can combine the functions of an author, designer, web page maker, programmer, system administrator, moderator, content manager (content manager), technical support employee, website promotion specialist (SEO, " promotion ") and others. Such specialists most often develop and maintain small sites, since large (and expensive) Internet portals have the opportunity to assign roles to several specialists (or order their services in specialized agencies).
In this article we have collected links to useful online services, which, in our opinion, will be very useful to you if you are engaged in WEB-design and site-building. So get ready to bookmark these sites, and then study them at your leisure. Each service has a small description.
Tinpyng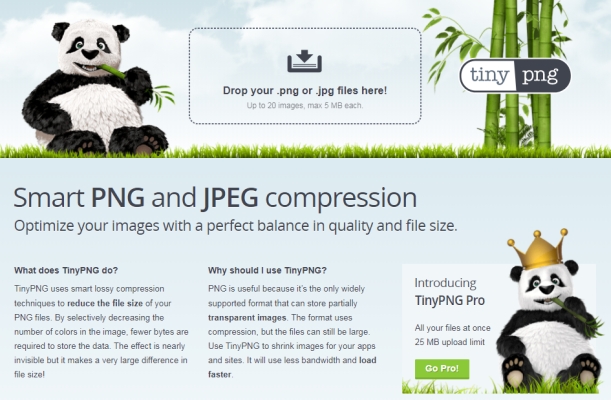 https://tinypng.com/
An online service that uses smart lossy compression methods to reduce the size of a PNG file. Selectively reducing the number of colors in an image, it reduces the size of the image. The effect is almost imperceptible, but the file size is significantly reduced. Compression occurs quickly, the finished image can be downloaded or sent to the dropbox.
Boxy svg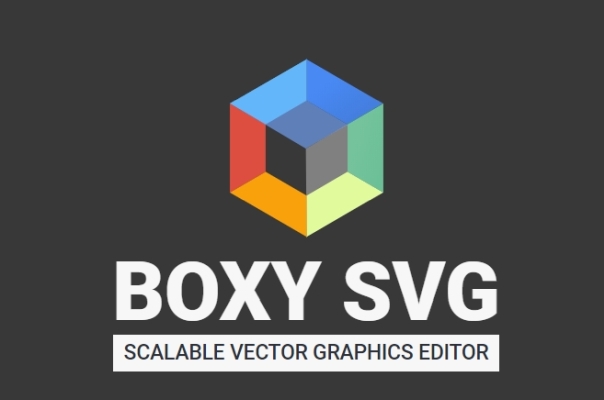 https://boxy-svg.com/
Vector graphics editor like Adobe Illustrator, Sketch and Inkscape. Made for modern web-platform. Allows you to create images, banners, layouts, diagrams, buttons, etc. It can be downloaded to your local computer, or you can use it as an online service and draw in a browser. Allows you to import Google images and fonts.
Functions:
Transformations: moving, resizing, turning and mowing with tools and manually.
Grouping objects.
Fill: linear gradients, radial gradients and patterns. You can edit them directly on the canvas.
Symbols: create, edit, and manage with reusability.
Curves: hand drawing or Bezier drawing tools.
Forms: rectangles, triangles, substitutional signs, circles, stars, n-gondolas and rings. Each form has editable properties, such as rounded corners or the number of hands.
Logical operations: combine, subtract, intersect and exclude objects.
SVG and HTML 5: open and save SVG (Z) files. SVG is a proprietary Boxy SVG format.
Export and import: PNG, JPEG and GIF.
Google Fonts: Import any font from the Google Fonts library.
Keyboard shortcuts: more than 100 commands with customizable keyboard shortcuts.
Pictaculous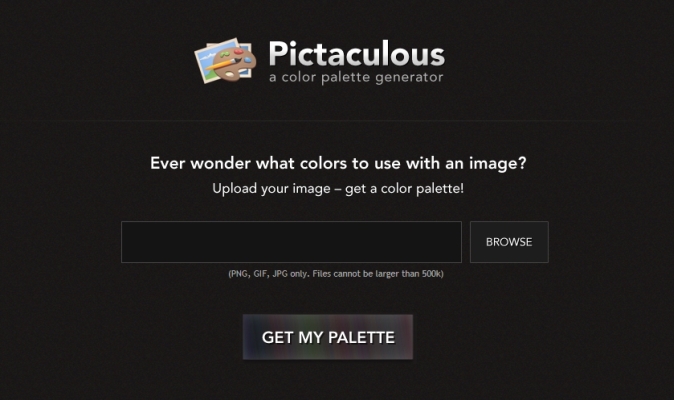 http://www.pictaculous.com/
Selection of palettes on the basis of downloaded images. Upload an image and get a finished palette based on its colors. The result can be saved for photoshop, send by mail or put in social networks.
Wordmark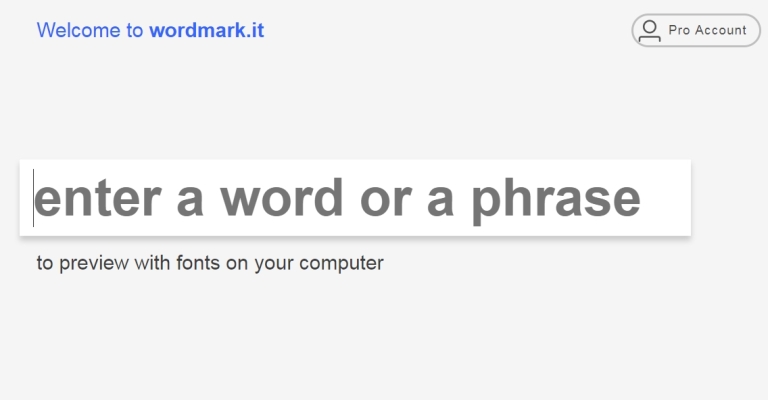 http://wordmark.it/
Allows you to choose the font installed on the user's computer for the text of the logo, title or content. When you enter text in the field shows it with different fonts. You can choose the size, case, display in black and white or vice versa. Favorite options are published in Tritter or on Facebook - at the user's choice. You can send by email.
Paletton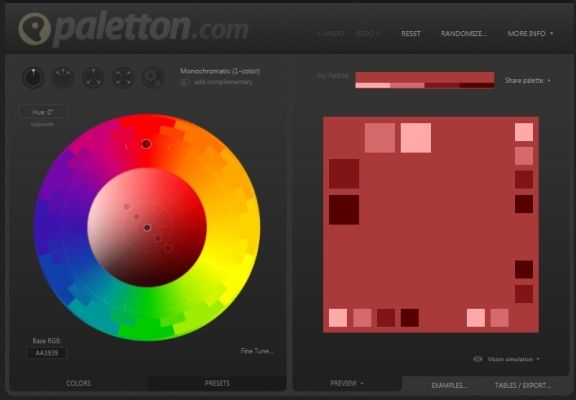 http://paletton.com/
Design tool for creating color combinations. Allows you to choose colors to the site. It has fine tuning, shows the color code. Ultimately allows you to view the page in the selected color scheme. The biggest plus is viewing the gamut in terms of color perception deviation. Also allows you to choose different color models. Saves to palette Gimp, CSS, PNG, etc. It has a color converter to translate from one color model to another.
Toolson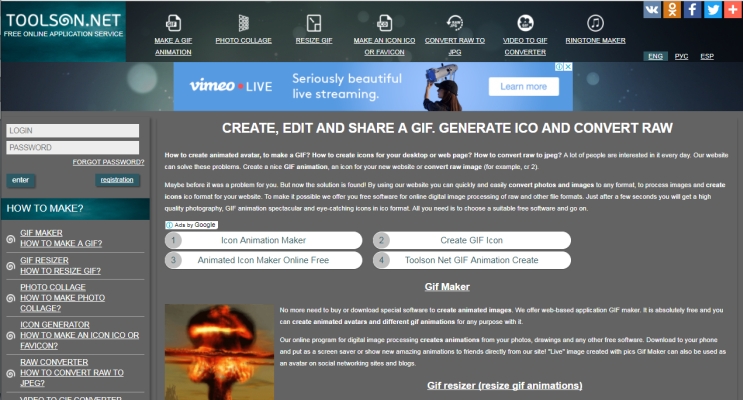 http://Toolson.net
A service with which you can change the size of any GIF-picture without loss of quality. There are also many other useful features.
Infogram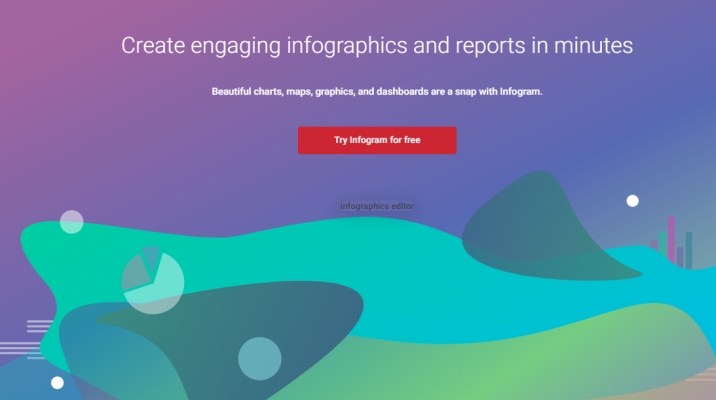 https://infogram.com/
Easily and conveniently create attractive infographics, beautiful charts, maps, charts and dashboards in minutes
Responsinator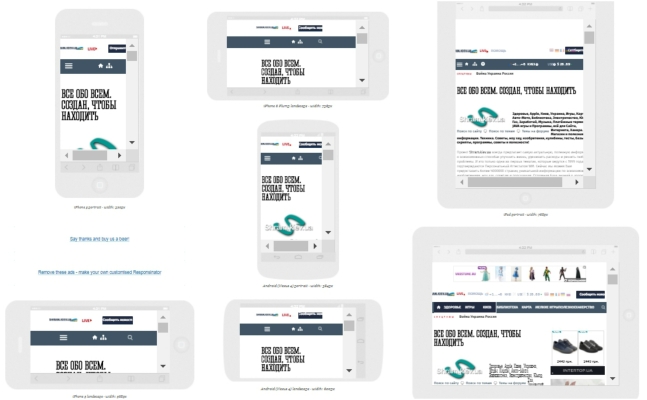 http://www.responsinator.com
A useful service that helps website developers to quickly see how their responsive website will look on the most popular devices in one click.
Befunky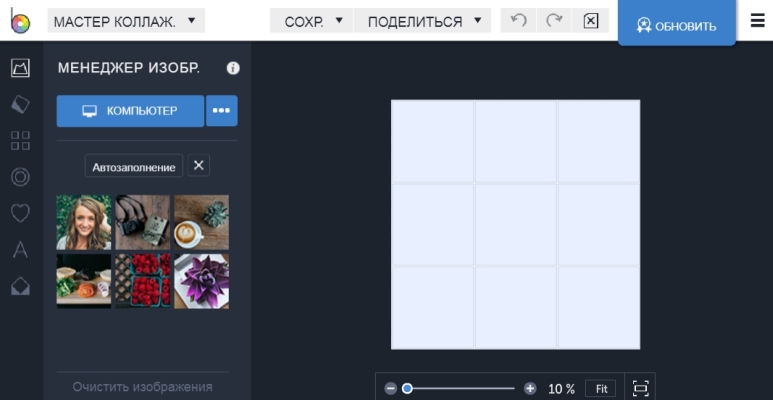 http://www.befunky.com
A useful and simple service for creating collages on the Internet.
Via facebook.com & Internet