Tips for being as productive as possible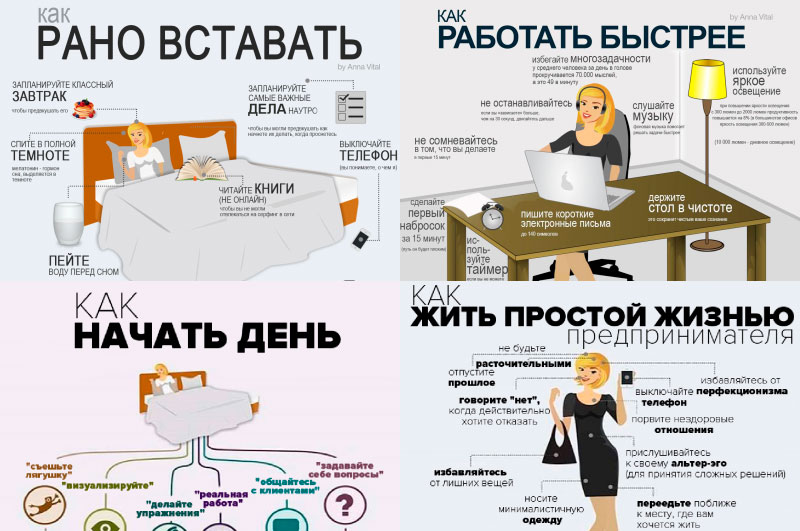 Training (English training from train - to train, educate) is a method of active learning aimed at developing knowledge, skills and social attitudes. Training - a form of interactive learning, whose goal is to develop the competence of interpersonal and professional conduct in communication.
Training can be considered in terms of different paradigms:
training as a kind of training, in which positive patterns of behavior are formed with the help of positive reinforcement, and with the help of a negative reinforcement, unwanted ones are "erased";
training as a training, as a result of which the formation and development of skills and skills;
training as a form of active learning, the purpose of which is the transfer of knowledge, the development of some skills;
training as a method of creating conditions for self-disclosure of participants and independent search for ways to solve their own psychological problems.
All ingenious is simple. You just need not be lazy, and you immediately feel a surge of strength, energy and clarity of consciousness and thinking.