Color mixing table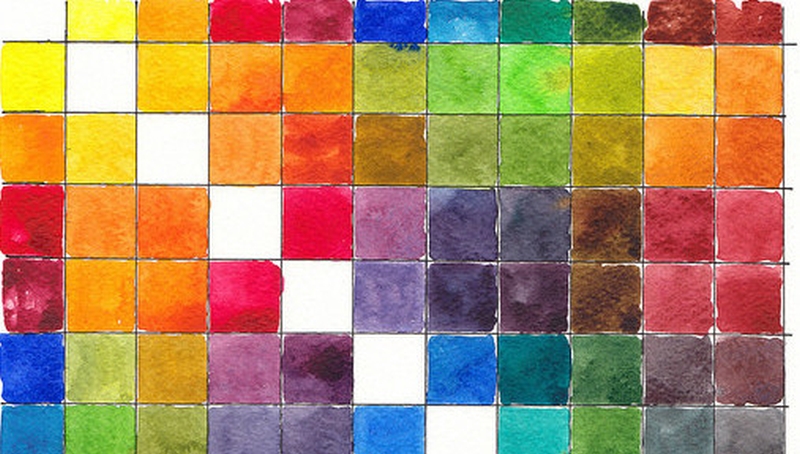 Color is a qualitative subjective characteristic of electromagnetic radiation in the optical range, determined on the basis of the emerging physiological visual sensation and depending on a number of physical, physiological and psychological factors. The perception of color is determined by the individuality of the person, as well as the spectral composition, color and brightness contrast with the surrounding light sources, as well as non-luminous objects. Such phenomena as metamerism, individual hereditary features of the human eye (the degree of expression of polymorphic visual pigments), and the psyche are very important.
In simple terms, color is a sensation a person receives when light beams in his eye. A stream of light with the same spectral composition will cause different sensations for different people due to the fact that they have different perceptual characteristics of the eye, and for each of them the color will be different. It follows that the debate, "what color is really", is meaningless - only the measurement of what is "actually" the composition of the radiation makes sense.
Useful cheat sheets for those who sometimes pick up brushes and paints. Now the secret of getting light green and aquamarine colors will be revealed. And for the most inveterate, kraiola, amaranth, burgundy and others ...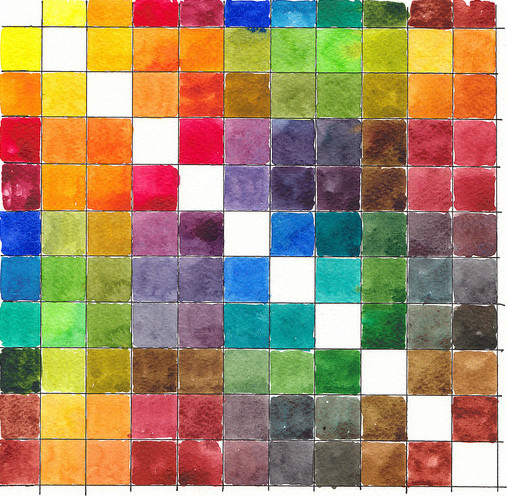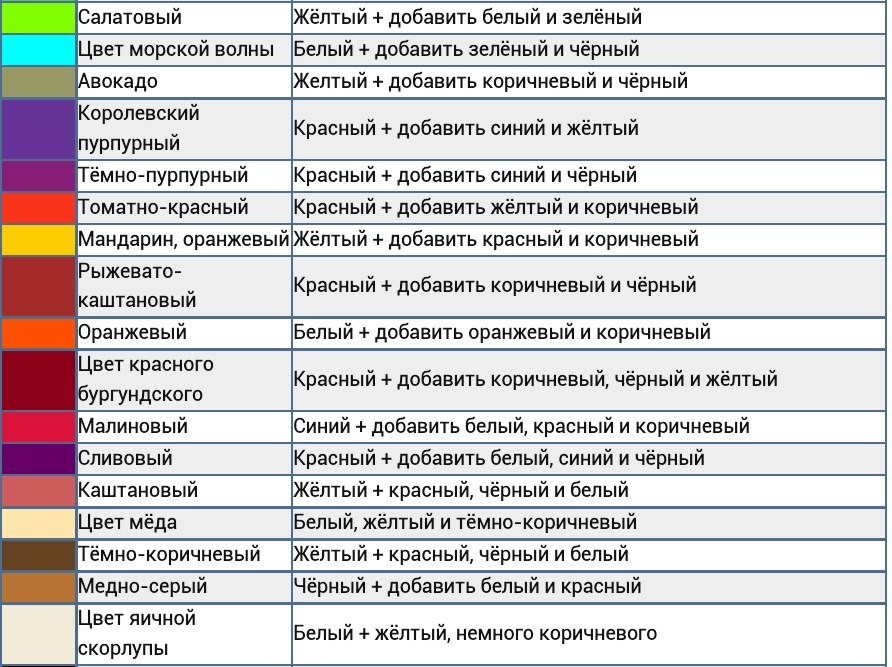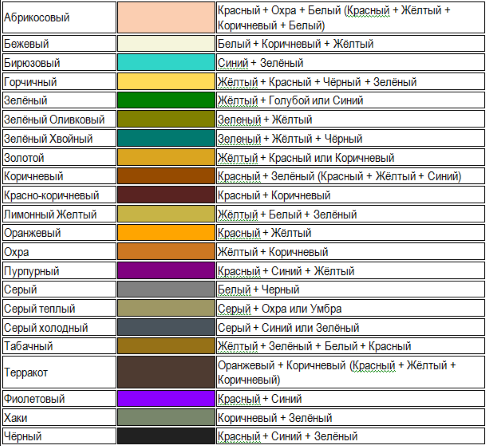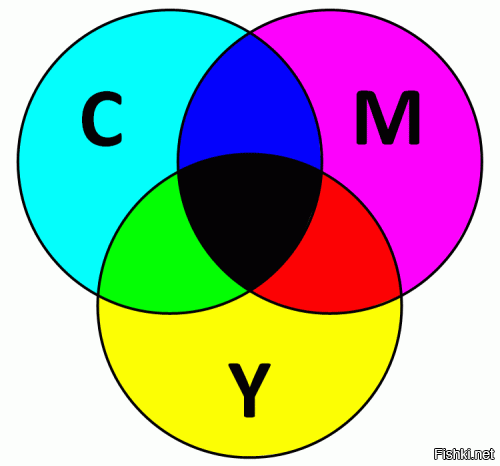 Watercolor blending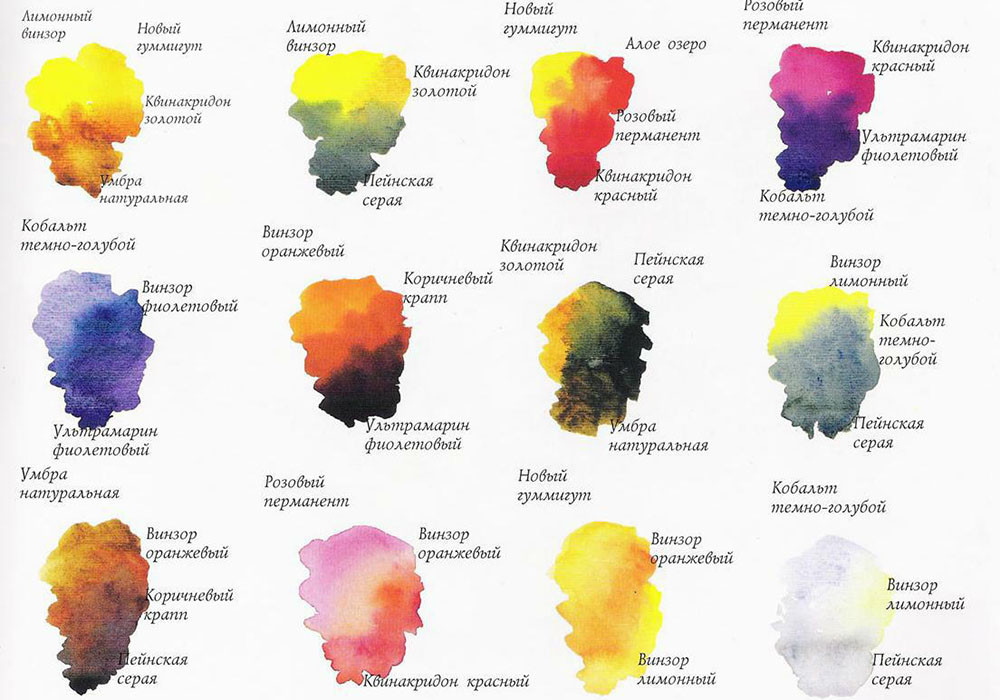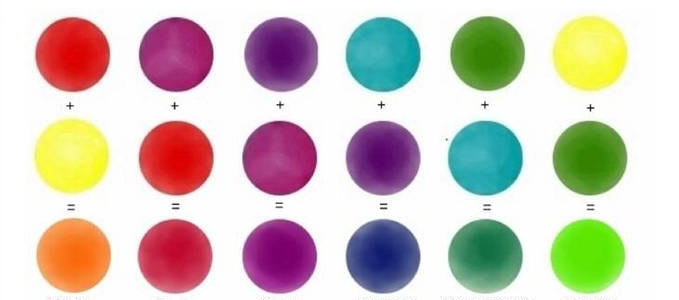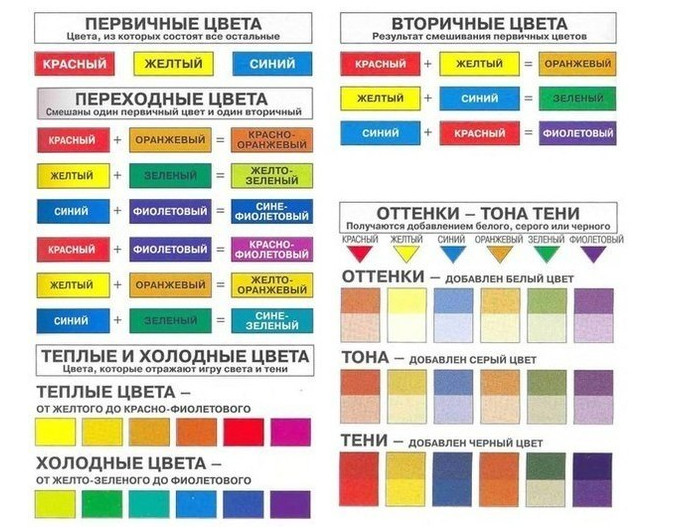 Via fishki.net