Color Name Chart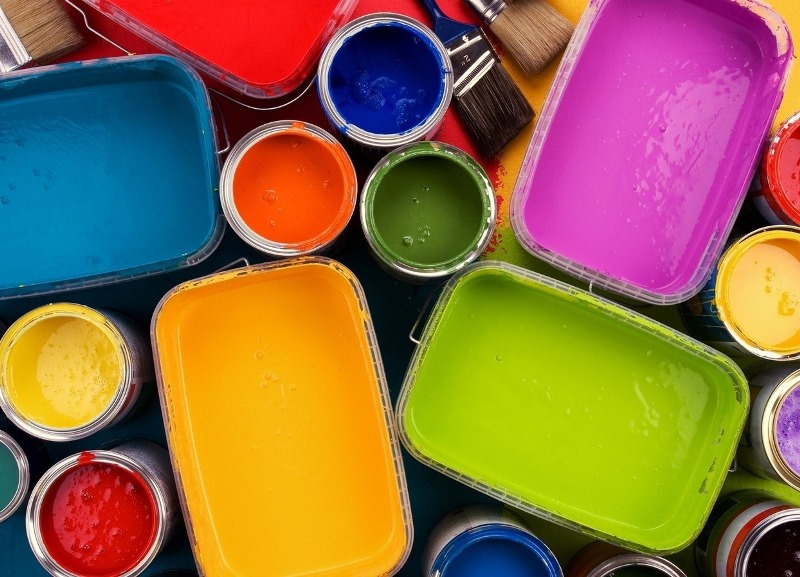 Color is a qualitative subjective characteristic of electromagnetic radiation in the optical range, determined on the basis of the emerging physiological visual sensation and depending on a number of physical, physiological and psychological factors. The perception of color is determined by the individuality of the person, as well as the spectral composition, color and brightness contrast with the surrounding light sources, as well as non-luminous objects. Such phenomena as metamerism, individual hereditary features of the human eye (the degree of expression of polymorphic visual pigments), and the psyche are very important.
In simple terms, color is a sensation that a person receives when light beams in his eye. A stream of light with the same spectral composition will cause different sensations for different people due to the fact that they have different perceptual characteristics of the eye, and for each of them the color will be different. It follows that the debate, "what color is really", is meaningless - only the measurement of what is "actually" the composition of the radiation makes sense.
We offer you a unique directory containing the names of more than a thousand different colors, as well as parameters for their use in web design. It is worth noting that this list of colors may not include some specialized colors, such as pantons, or car paint colors.
| Color | Color name | HTML | R | G | B |
| --- | --- | --- | --- | --- | --- |
| | Apricot | # FBCEB1 | 251 | 206 | 177 |
| | Apricot Craiola | # FDD9B5 | 253 | 217 | 181 |
| | Agate gray | # B5B8B1 | 181 | 184 | 177 |
| | Aquamarine | # 7FFFD4 | 127 | 255 | 212 |
| | Aquamarine Craiola | # 78DBE2 | 120 | 219 | 226 |
| | Alizarin red | # E32636 | 227 | 38 | 54 |
| | Scarlet | # FF2400 | 255 | 36 | 0 |
| | Amaranth Purple | # AB274F | 171 | 39 | 79 |
| | Amaranth pink | # F19CBB | 241 | 156 | 187 |
| | Amaranth | # E52B50 | 229 | 43 | 80 |
| | Amaranth Deep Purple | # 9F2B68 | 159 | 43 | 104 |
| | Amaranth Magenta | # ED3CCA | 237 | 60 | 202 |
| | Amaranth light cherry | # Cd2682 | 205 | 38 | 130 |
| | American pink | # FF033E | 255 | 3 | 62 |
| | Amethyst | # 9966CC | 153 | 102 | 204 |
| | Antique brass | # Cd9575 | 205 | 149 | 117 |
| | Anthracite Gray | # 293133 | 41 | 49 | 51 |
| | Anthracite | # 464451 | 70 | 68 | 81 |
| | Harlequin | # 44944A | 68 | 148 | 74 |
| | Slate gray | # 2F4F4F | 47 | 79 | 79 |
| | Slate blue | # 6A5ACD | 106 | 90 | 205 |
| | Grandma's apples | # A8E4A0 | 168 | 228 | 160 |
| | Basalt gray | # 4E5754 | 78 | 87 | 84 |
| | Eggplant Craiola | # 614051 | 97 | 64 | 81 |
| | Eggplant | # 990066 | 153 | 0 | 102 |
| | Eggplant Craiola | # 6E5160 | 110 | 81 | 96 |
| | Bananomania | # FAE7B5 | 250 | 231 | 181 |
| | Periwinkle | #CCCCFF | 204 | 204 | 255 |
| | Periwinkle craiola | # C5D0E6 | 197 | 208 | 230 |
| | Scared nymph's hips | #FAEEDD | 250 | 238 | 221 |
| | Beige brown | # 79553D | 121 | 85 | 61 |
| | Beige red | # C1876B | 193 | 135 | 107 |
| | Beige gray | # 6D6552 | 109 | 101 | 82 |
| | Beige | # F5F5DC | 245 | 245 | 220 |
| | White aluminum | # A5A5A5 | 165 | 165 | 165 |
| | White green | # BDECB6 | 189 | 236 | 182 |
| | Snow white | #FFFAFA | 255 | 250 | 250 |
| | White | #FFFFFF | 255 | 255 | 255 |
| | White antique | # FAEBD7 | 250 | 235 | 215 |
| | White navajo | #FFDEAD | 255 | 222 | 173 |
| | Prussian blue | # 003153 | 0 | 49 | 83 |
| | Turquoise Blue Craiola | # 77DDE7 | 119 | 221 | 231 |
| | Turquoise green | # 1E5945 | thirty | 89 | 69 |
| | Turquoise blue | # 3F888F | 63 | 136 | 143 |
| | Turquoise | # 30D5C8 | 48 | 213 | 200 |
| | Biscuit | # FFE4C4 | 255 | 228 | 196 |
| | Bismarck Furioso | # A5260A | 165 | 38 | 10 |
| | Bistre | # 3D2B1F | 61 | 43 | 31 |
| | Pale cornflower blue | #ABCDEF | 171 | 205 | 239 |
| | Pale yellow | # FFDB8B | 255 | 219 | 139 |
| | Pale green gray | # 8D917A | 141 | 145 | 122 |
| | Pale green | # 89AC76 | 137 | 172 | 118 |
| | Pale golden | # EEE8AA | 238 | 232 | 170 |
| | Pale carmine | # B03F35 | 176 | 63 | 53 |
| | Pale chestnut | #DDADAF | 221 | 173 | 175 |
| | Pale brown | # 755C48 | 117 | 92 | 72 |
| | Pale sand | #DABDAB | 218 | 189 | 171 |
| | Pale purple | # F984E5 | 249 | 132 | 229 |
| | Pale pinkish | #FFCBDB | 255 | 203 | 219 |
| | Pale pink | #FADADD | 250 | 218 | 221 |
| | Pale blue | #AFEEEE | 175 | 238 | 238 |
| | Pale purple | # 957B8D | 149 | 123 | 141 |
| | Pale spring bud | #ECEBBD | 236 | 235 | 189 |
| | Pale yellow green | # F0D698 | 240 | 214 | 152 |
| | Pale yellow pink | # FFC8A8 | 255 | 200 | 168 |
| | Pale greenish yellow | # FFDF84 | 255 | 223 | 132 |
| | Pale green | # 98FB98 | 152 | 251 | 152 |
| | Pale red purple | # AC7580 | 172 | 117 | 128 |
| | Pale orange yellow | # FFCA86 | 255 | 202 | 134 |
| | Pale purplish pink | #FDBDBA | 253 | 189 | 186 |
| | Pale purplish blue | # 8A7F8E | 138 | 127 | 142 |
| | Pale taupe | # BC987E | 188 | 152 | 126 |
| | Pale blue | # 919192 | 145 | 145 | 146 |
| | Pale violet red | # D87093 | 216 | 112 | 147 |
| | Brilliant yellow green | # CED23A | 206 | 210 | 58 |
| | Brilliant yellowish green | # 8CCB5E | 140 | 203 | 94 |
| | Shiny yellow | # FFCF40 | 255 | 207 | 64 |
| | Brilliant greenish yellow | # FFDC33 | 255 | 220 | 51 |
| | Brilliant greenish blue | # 2A8D9C | 42 | 141 | 156 |
| | Brilliant green | # 47A76A | 71 | 167 | 106 |
| | Shiny orange | # FFB841 | 255 | 184 | 65 |
| | Brilliant purple pink | # FF97BB | 255 | 151 | 187 |
| | Brilliant Magenta Blue | # 62639B | 98 | 99 | 155 |
| | Brilliant magenta | # DD80CC | 221 | 128 | 204 |
| | Brilliant bluish green | # 009B76 | 0 | 155 | 118 |
| | Brilliant blue | # 4285B4 | 66 | 133 | 180 |
| | Brilliant purple | # 755D9A | 117 | 93 | 154 |
| | Flea (Russet) | # 755A57 | 117 | 90 | 87 |
| | Beaver | # 9F8170 | 159 | 129 | 112 |
| | Bulgarian pink | # 480607 | 72 | 6 | 7 |
| | Marsh | # ACB78E | 172 | 183 | 142 |
| | Bordeaux (Burgundy) | # B00000 | 176 | 0 | 0 |
| | Burgundy purple | # 641C34 | one hundred | 28 | 52 |
| | Burgundy | # 9B2D30 | 155 | 45 | 48 |
| | Abdel Kerim Beards | # D5D5D5 | 213 | 213 | 213 |
| | Canvas gray | # 4C514A | 76 | 81 | 74 |
| | Brilliant blue | # 3E5F8A | 62 | 95 | 138 |
| | Diamond Orange Yellow | # FFB02E | 255 | 176 | 46 |
| | Bronze | # CD7F32 | 205 | 127 | fifty |
| | Burgundy | # 900020 | 144 | 0 | 32 |
| | Brown | # 45161C | 69 | 22 | 28 |
| | Bottle green | # 343B29 | 52 | 59 | 41 |
| | Vanilla | # D5713F | 213 | 113 | 63 |
| | Cornflower | # 6495ED | one hundred | 149 | 237 |
| | Cornflower Craiola | # 9ACEEB | 154 | 206 | 235 |
| | Verdepechevy | # DAD871 | 218 | 216 | 113 |
| | Verdepomovy | # 34C924 | 52 | 201 | 36 |
| | Heather purple | # DE4C8A | 222 | 76 | 138 |
| | Spring Green (Green Spring) | # 00FF7F | 0 | 255 | 127 |
| | Spring green craiola | #ECEABE | 236 | 234 | 190 |
| | Spring bud | # A7FC00 | 167 | 252 | 0 |
| | Byzantine | # BD33A4 | 189 | 51 | 164 |
| | Byzantium | # 702963 | 112 | 41 | 99 |
| | Wine red | # 5E2129 | 94 | 33 | 41 |
| | Rifle green | # 414833 | 65 | 72 | 51 |
| | Cherry (Cherry) | # 911E42 | 145 | thirty | 66 |
| | To the best of olive brown | # 64400F | one hundred | 64 | fifteen |
| | Water blue | # 256D7B | 37 | 109 | 123 |
| | Bondi Beach Waters | # 0095B6 | 0 | 149 | 182 |
| | Sunrise | # FFCF48 | 255 | 207 | 72 |
| | Pebble gray | # B8B799 | 184 | 183 | 153 |
| | Gainsborough | #DCDCDC | 220 | 220 | 220 |
| | Heliotrope (Heliotrope) | # DF73FF | 223 | 115 | 255 |
| | Dahlia yellow | # F3A505 | 243 | 165 | 5 |
| | Clay brown | # 734222 | 115 | 66 | 34 |
| | Wisteria (Wisteria) | # C9A0DC | 201 | 160 | 220 |
| | Wisteria Craiola | # CDA4DE | 205 | 164 | 222 |
| | Deep Fuchsia Craiola | # C154C1 | 193 | 84 | 193 |
| | Deep tan | # 593315 | 89 | 51 | 21 |
| | Deep yellow pink | # F64A46 | 246 | 74 | 70 |
| | Deep yellowish green | # 00541F | 0 | 84 | 31 |
| | Deep yellow | # B57900 | 181 | 121 | 0 |
| | Deep yellow green | # 425E17 | 66 | 94 | 23 |
| | Deep greenish yellow | # 9F8200 | 159 | 130 | 0 |
| | Deep green | # 004524 | 0 | 69 | 36 |
| | Deep carmine pink | # EF3038 | 239 | 48 | 56 |
| | Deep carmine | # A9203E | 169 | 32 | 62 |
| | Deep coral | # Ff4040 | 255 | 64 | 64 |
| | Deep brown | # 4D220E | 77 | 34 | fourteen |
| | Deep red brown | # 490005 | 73 | 0 | 5 |
| | Deep red orange | # A91D11 | 169 | 29th | 17 |
| | Deep red purple | # 641349 | one hundred | 19 | 73 |
| | Deep red | # 7B001C | 123 | 0 | 28 |
| | Deep olive green | # 142300 | twenty | 35 | 0 |
| | Deep orange yellow | # D76E00 | 215 | 110 | 0 |
| | Deep orange | # C34D0A | 195 | 77 | 10 |
| | Deep purplish red | # 6F0035 | 111 | 0 | 53 |
| | Deep purple pink | # EB5284 | 235 | 82 | 132 |
| | Deep purplish blue | # 1A153F | 26 | 21 | 63 |
| | Deep purple | # 531A50 | 83 | 26 | 80 |
| | Deep pink | # Ff1493 | 255 | twenty | 147 |
| | Deep bluish green | # 00382B | 0 | 56 | 43 |
| | Deep blue | # 002F55 | 0 | 47 | 85 |
| | Deep purple black | # 240935 | 36 | 9 | 53 |
| | Deep purple | # 423189 | 66 | 49 | 137 |
| | Pigeon blue | # 606E8C | 96 | 110 | 140 |
| | Blue | # 42AAFF | 66 | 170 | 255 |
| | Blue (frosty sky) | # 00BFFF | 0 | 191 | 255 |
| | Blue bell craiola | # A2A2D0 | 162 | 162 | 208 |
| | Blue craiola | # 80DAEB | 128 | 218 | 235 |
| | Gentian blue | # 0E294B | fourteen | 41 | 75 |
| | Mountain meadow | # 30BA8F | 48 | 186 | 143 |
| | City sky (Cloudy-heaven) | # 87CEEB | 135 | 206 | 235 |
| | Mustard | # FFDB58 | 255 | 219 | 88 |
| | Bittersweet | # FD7C6E | 253 | 124 | 110 |
| | Pomegranate | # F34723 | 243 | 71 | 35 |
| | Granite Gray (Granite) | # 2F353B | 47 | 53 | 59 |
| | Graphite black | # 1C1C1C | 28 | 28 | 28 |
| | Graphite gray | # 474A51 | 71 | 74 | 81 |
| | Grederlevy | # C7D0CC | 199 | 208 | 204 |
| | Georgian pink | # D71868 | 215 | 24 | 104 |
| | Pear green | # D1E231 | 209 | 226 | 49 |
| | Pear | # EFD334 | 239 | 211 | 52 |
| | Gamboge | # E49B0F | 228 | 155 | fifteen |
| | Caterpillar | # B2EC5D | 178 | 236 | 93 |
| | Dartmouth Green | # 00693E | 0 | 105 | 62 |
| | Jazz jam | # CA3767 | 202 | 55 | 103 |
| | Denim blue | # 1560BD | 21 | 96 | 189 |
| | Wild Strawberry Craiola | # FF43A4 | 255 | 67 | 164 |
| | Wild Watermelon Craiola | # FC6C85 | 252 | 108 | 133 |
| | Wild blue craiola | # A2ADD0 | 162 | 173 | 208 |
| | Smoky white | # F5F5F5 | 245 | 245 | 245 |
| | Melon yellow | # F4A900 | 244 | 169 | 0 |
| | Melon Craiola | # FDBCB4 | 253 | 188 | 180 |
| | Iron gray | # 434B4D | 67 | 75 | 77 |
| | Yellow sulfur | # EDFF21 | 237 | 255 | 33 |
| | Yellow ivory | # E1CC4F | 225 | 204 | 79 |
| | Yellow green | # 9ACD32 | 154 | 205 | fifty |
| | Yellow Green Craiola | # C5E384 | 197 | 227 | 132 |
| | Yellow gold | # CDA434 | 205 | 164 | 52 |
| | Yellow olive | # 47402E | 71 | 64 | 46 |
| | Yellow orange | # ED760E | 237 | 118 | fourteen |
| | Yellow Orange Craiola | # FFAE42 | 255 | 174 | 66 |
| | Yellow peach | #FADFAD | 250 | 223 | 173 |
| | Yellow pink | # FFE4B2 | 255 | 228 | 178 |
| | Yellow gray | # 8F8B66 | 143 | 139 | 102 |
| | Yellowish white | # FFE2B7 | 255 | 226 | 183 |
| | Yellowish gray | # CAA885 | 202 | 168 | 133 |
| | Yellow | # FFFF00 | 255 | 255 | 0 |
| | Yellow curry | # 9D9101 | 157 | 145 | one |
| | Yellow craiola | # FCE883 | 252 | 232 | 131 |
| | Yellow broom | # D6AE01 | 214 | 174 | one |
| | Pearl white | # EAE6CA | 234 | 230 | 202 |
| | Burnt Orange (Burnt Orange) | # CC5500 | 204 | 85 | 0 |
| | Honeysuckle | # CB6586 | 203 | 101 | 134 |
| | Protective blue | # 1E90FF | thirty | 144 | 255 |
| | Protective Khaki (Camouflage) | # 78866B | 120 | 134 | 107 |
| | Stars in shock | # FF47CA | 255 | 71 | 202 |
| | Green lawn | # 7cfc00 | 124 | 252 | 0 |
| | Green pine | # 01796F | one | 121 | 111 |
| | Green Pine Craiola | # 158078 | 21 | 128 | 120 |
| | Green beige | # BEBD7F | 190 | 189 | 127 |
| | Green yellow | # ADFF2F | 173 | 255 | 47 |
| | Green and Yellow Craiola | # F0E891 | 240 | 232 | 145 |
| | Green brown | # 826C34 | 130 | 108 | 52 |
| | Lime green | # BFFF00 | 191 | 255 | 0 |
| | Green gray | # 4D5645 | 77 | 86 | 69 |
| | Blue green | # 1F3438 | 31 | 52 | 56 |
| | Green and Blue Craiola | # 1164B4 | 17 | one hundred | 180 |
| | Greenish white | # F5E6CB | 245 | 230 | 203 |
| | Greenish gray | # 7A7666 | 122 | 118 | 102 |
| | Greenish black | # 181513 | 24 | 21 | 19 |
| | Greenish wet asphalt | # 4E5452 | 78 | 84 | 82 |
| | Green sea | # 2E8B57 | 46 | 139 | 87 |
| | Green Craigola Jungle | # 3BB08F | 59 | 176 | 143 |
| | Green Craigola Jungle 90th year | # 29AB87 | 41 | 171 | 135 |
| | Green | # 008000 | 0 | 128 | 0 |
| | Green Craiola | # 1CAC78 | 28 | 172 | 120 |
| | Green lichen, moss (Color of green moss) | #ADDFAD | 173 | 223 | 173 |
| | University of Michigan Green | # 006633 | 0 | 102 | 51 |
| | Green moss | # 2F4538 | 47 | 69 | 56 |
| | Green eagle | # 004953 | 0 | 73 | 83 |
| | Green fern | # 4F7942 | 79 | 121 | 66 |
| | Green shamrock | # 009A63 | 0 | 154 | 99 |
| | Green tea | # D0F0C0 | 208 | 240 | 192 |
| | Goldenrod Craiola | # FCD975 | 252 | 217 | 117 |
| | Golden birch | # DAA520 | 218 | 165 | 32 |
| | Golden chestnut | # 712F26 | 113 | 47 | 38 |
| | Golden (Golden) | # FFD700 | 255 | 215 | 0 |
| | Golden Craiola | # E7C697 | 231 | 198 | 151 |
| | Willow brown | # 321414 | fifty | twenty | twenty |
| | Marl | # 79443B | 121 | 68 | 59 |
| | Emerald | # 009B77 | 0 | 155 | 119 |
| | Emerald green | # 287233 | 40 | 114 | 51 |
| | Emerald | # 50C878 | 80 | 200 | 120 |
| | Indigo | # 4B0082 | 75 | 0 | 130 |
| | Indigo Craiola | # 5D76CB | 93 | 118 | 203 |
| | Indian green | # 138808 | 19 | 136 | 8 |
| | Indian red, chestnut | # CD5C5C | 205 | 92 | 92 |
| | Irish green | # 4CBB17 | 76 | 187 | 23 |
| | June bud | # BDDA57 | 189 | 218 | 87 |
| | Cadet blue | # 5F9EA0 | 95 | 158 | 160 |
| | Cadet Blue Craiola | # B0B7C6 | 176 | 183 | 198 |
| | Camelopard | # A25F2A | 162 | 95 | 42 |
| | Stone gray | # 8B8C7A | 139 | 140 | 122 |
| | Canary (Bright Yellow) | # FFFF99 | 255 | 255 | 153 |
| | Capri blue | # 1B5583 | 27 | 85 | 131 |
| | Cardinal | # C41E3A | 196 | thirty | 58 |
| | Caribbean green | # 1CD3A2 | 28 | 211 | 162 |
| | Carmine | # 960018 | 150 | 0 | 24 |
| | Carmine red | # A2231D | 162 | 35 | 29th |
| | Carmine pink | # EB4C42 | 235 | 76 | 66 |
| | Carmine red | # FF0033 | 255 | 0 | 51 |
| | Chestnut brown | # 633A34 | 99 | 58 | 52 |
| | Chestnut Craiola | # BC5D58 | 188 | 93 | 88 |
| | Quartz | # 99958C | 153 | 149 | 140 |
| | Quartz Gray | # 6C6960 | 108 | 105 | 96 |
| | Cinnabar | # FF4D00 | 255 | 77 | 0 |
| | Brick red | # CB4154 | 203 | 65 | 84 |
| | Brick | # 884535 | 136 | 69 | 53 |
| | Chinese Red (Cinnabar) | # E34234 | 227 | 66 | 52 |
| | Maple green | # 507D2A | 80 | 125 | 42 |
| | Strawberry red | # D53032 | 213 | 48 | fifty |
| | Cobalt blue | # 1E213D | thirty | 33 | 61 |
| | Cobalt Blue (Cobalt) | # 0047AB | 0 | 71 | 171 |
| | Buffalo Leather (Fawn) | # F0DC82 | 240 | 220 | 130 |
| | Orange peel | # FFA000 | 255 | 160 | 0 |
| | Coral red | # B32821 | 179 | 40 | 33 |
| | Coral | # FF7F50 | 255 | 127 | 80 |
| | Cordoban | # 893F45 | 137 | 63 | 69 |
| | Brownish orange | # B15124 | 177 | 81 | 36 |
| | Brownish pink | # CD9A7B | 205 | 154 | 123 |
| | Brownish gray | # 503D33 | 80 | 61 | 51 |
| | Brownish black | # 140F0B | twenty | fifteen | eleven |
| | Brown beige | # 8A6642 | 138 | 102 | 66 |
| | Burgundy | # A52A2A | 165 | 42 | 42 |
| | Brown-yellow colored wilted leaves | # C19A6B | 193 | 154 | 107 |
| | Brown green | # 39352A | 57 | 53 | 42 |
| | Brown red | # 781F19 | 120 | 31 | 25 |
| | Brown raspberry | # 800000 | 128 | 0 | 0 |
| | Brown Raspberry Craiola | # C8385A | 200 | 56 | 90 |
| | Brown olive | # 25221B | 37 | 34 | 27 |
| | Brown | # 964B00 | 150 | 75 | 0 |
| | Brown Craiola | # B4674D | 180 | 103 | 77 |
| | Brown gray | # 464531 | 70 | 69 | 49 |
| | Brown leather saddle for a horse | # 8B4513 | 139 | 69 | 19 |
| | Cinnamon | # 7B3F00 | 123 | 63 | 0 |
| | Royal fuchsia | # CA2C92 | 202 | 44 | 146 |
| | Royal Purple Craiola | # 7851A9 | 120 | 81 | 169 |
| | Royal blue | # 4169E1 | 65 | 105 | 225 |
| | Space cream | # FFF8E7 | 255 | 248 | 231 |
| | Space | # 414A4C | 65 | 74 | 76 |
| | Coffee | # 442D25 | 68 | 45 | 37 |
| | Craiol Apricot | # FDD5B1 | 253 | 213 | 177 |
| | Red brown orange | # Cd5700 | 205 | 87 | 0 |
| | Red yellow brown | # 80461B | 128 | 70 | 27 |
| | Red brown | # 592321 | 89 | 35 | 33 |
| | Red orange | # C93C20 | 201 | 60 | 32 |
| | Red Orange Craiola | # FF5349 | 255 | 83 | 73 |
| | Red lilac | # 6D3F5B | 109 | 63 | 91 |
| | Red violet | # 922B3E | 146 | 43 | 62 |
| | Red Violet Craiola | # C0448f | 192 | 68 | 143 |
| | Reddish gray | # 8B6C62 | 139 | 108 | 98 |
| | Reddish black | # 1E1112 | thirty | 17 | eighteen |
| | Red tree | # C04000 | 192 | 64 | 0 |
| | Mahogany Craiola | # CD4A4C | 205 | 74 | 76 |
| | Red | # Ff0000 | 255 | 0 | 0 |
| | Red craiola | # EE204D | 238 | 32 | 77 |
| | Red sand | # F4A460 | 244 | 164 | 96 |
| | Cream yellow | # FFFDD0 | 255 | 253 | 208 |
| | Cream | # FDF4E3 | 253 | 244 | 227 |
| | Cream khaki | # C3B091 | 195 | 176 | 145 |
| | Screaming green | # 76FF7A | 118 | 255 | 122 |
| | Cool pink craiola | # FB607F | 251 | 96 | 127 |
| | Corn yellow | # E4A010 | 228 | 160 | 16 |
| | Corn | # FBEC5D | 251 | 236 | 93 |
| | Lavender (Lavender) | # E6E6FA | 230 | 230 | 250 |
| | Lavender Craiola | # FCB4D5 | 252 | 180 | 213 |
| | Lavender pink | # FBA0E3 | 251 | 160 | 227 |
| | Laser lemon | # FEFE22 | 254 | 254 | 34 |
| | Azure Gray (Greenish Blue) | # 007BA7 | 0 | 123 | 167 |
| | Sky blue | # 025669 | 2 | 86 | 105 |
| | Azure, Azur | # 007FFF | 0 | 127 | 255 |
| | Azure Craiola | # 1DACD6 | 29th | 172 | 214 |
| | Lime | # 00FF00 | 0 | 255 | 0 |
| | Lime green | # 32CD32 | fifty | 205 | fifty |
| | Manatee | # 979AAA | 151 | 154 | 170 |
| | Brass | # B5A642 | 181 | 166 | 66 |
| | Forest wolf | # DBD7D2 | 219 | 215 | 210 |
| | Forest green | # 228B22 | 34 | 139 | 34 |
| | Liver | # 534B4F | 83 | 75 | 79 |
| | Purple | # Db7093 | 219 | 112 | 147 |
| | Lemon yellow | # C7b446 | 199 | 180 | 70 |
| | Lemon Yellow Craiola | # FFF44F | 255 | 244 | 79 |
| | Lemon cream | #FFFACD | 255 | 250 | 205 |
| | Citric | # FDE910 | 253 | 233 | 16 |
| | Leafy green | # 2D572C | 45 | 87 | 44 |
| | Deciduous green Craiola | # 6DAE81 | 109 | 174 | 129 |
| | Salmon red | # D95030 | 217 | 80 | 48 |
| | Salmon orange | # E55137 | 229 | 81 | 55 |
| | Salmon | # FF8C69 | 255 | 140 | 105 |
| | Salmon Craiola | # FF9BAA | 255 | 155 | 170 |
| | Linen | # FAF0E6 | 250 | 240 | 230 |
| | Luminescent red | # F80000 | 248 | 0 | 0 |
| | Luminous bright orange | # FFA420 | 255 | 164 | 32 |
| | Swoon frog | # 7B917B | 123 | 145 | 123 |
| | Magic mint | # AAF0D1 | 170 | 240 | 209 |
| | Magnolia | # F8F4FF | 248 | 244 | 255 |
| | Magenta, Fuchsia (Purple) | # FF00FF | 255 | 0 | 255 |
| | Magenta Criola | # F664AF | 246 | one hundred | 175 |
| | Maize | # EDD19C | 237 | 209 | 156 |
| | May green | # 4C9141 | 76 | 145 | 65 |
| | Macaroni and Cheese | # FFBD88 | 255 | 189 | 136 |
| | Malachite | # 0BDA51 | eleven | 218 | 81 |
| | Raspberry red | # C51D34 | 197 | 29th | 52 |
| | Raspberry pink | # B3446c | 179 | 68 | 108 |
| | Crimson | # Dc143c | 220 | twenty | 60 |
| | Mallow (Mauve) | # 993366 | 153 | 51 | 102 |
| | Mango tango | # FF8243 | 255 | 130 | 67 |
| | Tangerine Tango | # E1523D | 225 | 82 | 61 |
| | Tangerine | # FF8800 | 255 | 136 | 0 |
| | Marengo | # 4C5866 | 76 | 88 | 102 |
| | Marsala | # AD655F | 173 | 101 | 95 |
| | Brown mahogany | # 4c2f27 | 76 | 47 | 39 |
| | Copper brown | # 8E402A | 142 | 64 | 42 |
| | Copper Pink (Pale Mauve) | # 996666 | 153 | 102 | 102 |
| | Copper | # B87333 | 184 | 115 | 51 |
| | Copper Craiola | # DD9475 | 221 | 148 | 117 |
| | Honey dew | # F0FFF0 | 240 | 255 | 240 |
| | Honey yellow | # A98307 | 169 | 131 | 7 |
| | Honey | # FEE5AC | 254 | 229 | 172 |
| | International Orange (Signal) | # FF4F00 | 255 | 79 | 0 |
| | Dead indigo | # 00416A | 0 | 65 | 106 |
| | Almond Craiola | #EFDECD | 239 | 222 | 205 |
| | Myrtle | # 21421E | 33 | 66 | thirty |
| | Movein (Aniline Purple) | # EF0097 | 239 | 0 | 151 |
| | Fashion Fuchsia | # F400A1 | 244 | 0 | 161 |
| | Moccasin | # FFE4B5 | 255 | 228 | 181 |
| | Wet rainforest | # 17806D | 23 | 128 | 109 |
| | Carrot | # F36223 | 243 | 98 | 35 |
| | Sea green | # 54FF9F | 84 | 255 | 159 |
| | Sea Green Craiola | # 9FE2BF | 159 | 226 | 191 |
| | Moray eel | # 1C6B72 | 28 | 107 | 114 |
| | Muslim green | # 009900 | 0 | 153 | 0 |
| | Mouse gray | # 646B63 | one hundred | 107 | 99 |
| | Mint (Mint Green) | # 98FF98 | 152 | 255 | 152 |
| | Mint Turquoise | # 497E76 | 73 | 126 | 118 |
| | Mint green | # 20603D | 32 | 96 | 61 |
| | Peppermint Cream | # F5FFFA | 245 | 255 | 250 |
| | Mint | # 3EB489 | 62 | 180 | 137 |
| | Daffodil yellow | # DC9D00 | 220 | 157 | 0 |
| | Saturated yellow green | # 7F8F18 | 127 | 143 | 24 |
| | Saturated Tan | # 95500C | 149 | 80 | 12 |
| | Saturated yellow pink | # FF7A5C | 255 | 122 | 92 |
| | Saturated yellowish green | # 478430 | 71 | 132 | 48 |
| | Saturated yellow | # E59E1F | 229 | 158 | 31 |
| | Saturated greenish yellow | # CCA817 | 204 | 168 | 23 |
| | Intense Greenish Blue | # 00677E | 0 | 103 | 126 |
| | Saturated green | # 006B3C | 0 | 107 | 60 |
| | Rich brown | # 753313 | 117 | 51 | 19 |
| | Saturated red brown | # 7F180D | 127 | 24 | 13 |
| | Saturated Red Orange | # FFB961 | 255 | 185 | 97 |
| | Intense Red Magenta | # 9A366B | 154 | 54 | 107 |
| | Saturated red | # Bf2233 | 191 | 34 | 51 |
| | Saturated Olive Green | # 0A4500 | 10 | 69 | 0 |
| | Saturated Orange Yellow | # FF8E0D | 255 | 142 | 13 |
| | Saturated orange | # EC7C26 | 236 | 124 | 38 |
| | Saturated purplish red | # B32851 | 179 | 40 | 81 |
| | Saturated purplish pink | # F6768E | 246 | 118 | 142 |
| | Saturated purplish blue | # 474389 | 71 | 67 | 137 |
| | Saturated pink | # FD7B7C | 253 | 123 | 124 |
| | Saturated bluish green | # 006D5B | 0 | 109 | 91 |
| | Saturated blue | # 00538A | 0 | 83 | 138 |
| | Rich purple | # 53377A | 83 | 55 | 122 |
| | Natural umber | # 734A12 | 115 | 74 | eighteen |
| | Sky blue | # F0FFFF | 240 | 255 | 255 |
| | Sky blue | # 2271B3 | 34 | 113 | 179 |
| | Heavenly | # 7FC7FF | 127 | 199 | 255 |
| | Pale olive | # 6B8E23 | 107 | 142 | 35 |
| | Unripe yellow | # FFFF66 | 255 | 255 | 102 |
| | Neon carrot | # FFA343 | 255 | 163 | 67 |
| | Jade | # 00A86B | 0 | 168 | 107 |
| | Niagara | # 9DB1CC | 157 | 177 | 204 |
| | Night blue | # 252850 | 37 | 40 | 80 |
| | Plain spring bud | # C9DC87 | 201 | 220 | 135 |
| | Fire Sienna Craiola | # EA7E5D | 234 | 126 | 93 |
| | Fire red | # AF2B1E | 175 | 43 | thirty |
| | Fiery orange | # FF7F49 | 255 | 127 | 73 |
| | Dandelion | # FDDB6D | 253 | 219 | 109 |
| | Ocean blue | # 1D334A | 29th | 51 | 74 |
| | Red oxide | # 642424 | one hundred | 36 | 36 |
| | Brown deer | # 59351F | 89 | 53 | 31 |
| | Olive yellow | # 999950 | 153 | 153 | 80 |
| | Olive green | # 424632 | 66 | 70 | fifty |
| | Olive Green Craiola | # BAB86C | 186 | 184 | 108 |
| | Olive brown | # 6F4F28 | 111 | 79 | 40 |
| | Olive black | # 121910 | eighteen | 25 | 16 |
| | Olive | # 808000 | 128 | 128 | 0 |
| | Olive gray | # 4D4234 | 77 | 66 | 52 |
| | Opal green | # 015D52 | one | 93 | 82 |
| | Opera Mauve | # B784A7 | 183 | 132 | 167 |
| | Orange dawn | # FD5E53 | 253 | 94 | 83 |
| | Orange Yellow Craiola | # F8D568 | 248 | 213 | 104 |
| | Orange brown | # A65E2E | 166 | 94 | 46 |
| | Orange Red Craiola | # FF2B2B | 255 | 43 | 43 |
| | Peach orange | # FFCC99 | 255 | 204 | 153 |
| | Orange pink | # FF9966 | 255 | 153 | 102 |
| | Orange | # FFA500 | 255 | 165 | 0 |
| | Orange Craiola | # Ff7538 | 255 | 117 | 56 |
| | Nut brown | # 5B3A29 | 91 | 58 | 41 |
| | Orient red | # B32428 | 179 | 36 | 40 |
| | Orchid | # DA70D6 | 218 | 112 | 214 |
| | Craiola Orchid | # E6A8D7 | 230 | 168 | 215 |
| | Selective yellow | # FFBA00 | 255 | 186 | 0 |
| | Distant blue | # 49678D | 73 | 103 | 141 |
| | Hunter green | # 355E3B | 53 | 94 | 59 |
| | Ocher | # CC7722 | 204 | 119 | 34 |
| | Yellow ocher | # AEA04B | 174 | 160 | 75 |
| | Brown ocher | # 955F20 | 149 | 95 | 32 |
| | Very pale purple | # E6BBC1 | 230 | 187 | 193 |
| | Very pale green | # D8DEBA | 216 | 222 | 186 |
| | Very pale purplish blue | # CBBAC5 | 203 | 186 | 197 |
| | Very pale blue | # C1CACA | 193 | 202 | 202 |
| | Very pale purple | # D8B1BF | 216 | 177 | 191 |
| | Very deep yellow green | # 002800 | 0 | 40 | 0 |
| | Very deep red purple | # 470736 | 71 | 7 | 54 |
| | Very deep red | # 4F0014 | 79 | 0 | twenty |
| | Very deep purplish red | # 470027 | 71 | 0 | 39 |
| | Very deep purple | # 320B35 | fifty | eleven | 53 |
| | Very light purple | # E3A9BE | 227 | 169 | 190 |
| | Very light yellow green | # C6DF90 | 198 | 223 | 144 |
| | Very light greenish blue | # A3C6C0 | 163 | 198 | 192 |
| | Very light green | # 98C793 | 152 | 199 | 147 |
| | Very light purplish blue | # BAACC7 | 186 | 172 | 199 |
| | Very light bluish green | # A0D6B4 | 160 | 214 | 180 |
| | Very light blue | # A6BDD7 | 166 | 189 | 215 |
| | Very light purple | # EEBEF1 | 238 | 190 | 241 |
| | Very dark purple | # 230D21 | 35 | 13 | 33 |
| | Very dark scarlet | # 560319 | 86 | 3 | 25 |
| | Very dark yellow green | # 132712 | 19 | 39 | eighteen |
| | Very dark greenish blue | # 022027 | 2 | 32 | 39 |
| | Very dark green | # 16251C | 22 | 37 | 28 |
| | Very dark red purple | # 270A1F | 39 | 10 | 31 |
| | Very dark red | # 320A18 | fifty | 10 | 24 |
| | Very dark olive | # 362C12 | 54 | 44 | eighteen |
| | Very dark magenta | # 28071A | 40 | 7 | 26 |
| | Very dark bluish green | # 001D18 | 0 | 29th | 24 |
| | Very dark khaki | # 4C3C18 | 76 | 60 | 24 |
| | Peeled almonds | #FFEBCD | 255 | 235 | 205 |
| | Pang | # C7FCEC | 199 | 252 | 236 |
| | Fern craiola | # 71BC78 | 113 | 188 | 120 |
| | Fern green | # 3D642D | 61 | one hundred | 45 |
| | Pastel Turquoise | # 7FB5B5 | 127 | 181 | 181 |
| | Pastel yellow | # EFA94A | 239 | 169 | 74 |
| | Pastel green | # 77DD77 | 119 | 221 | 119 |
| | Pastel Orange | # Ff7514 | 255 | 117 | twenty |
| | Pastel pink | # FFD1DC | 255 | 209 | 220 |
| | Pastel blue | # 5D9B9B | 93 | 155 | 155 |
| | Pastel purple | # A18594 | 161 | 133 | 148 |
| | Patina green | # 316650 | 49 | 102 | 80 |
| | Tumbleweed | # DEAA88 | 222 | 170 | 136 |
| | Mother of Pearl Beige | # 6A5D4D | 106 | 93 | 77 |
| | Mother of Pearl Blackberry | # 6C6874 | 108 | 104 | 116 |
| | Mother of Pearl Green | # 1C542D | 28 | 84 | 45 |
| | Mother of Pearl Gold | # 705335 | 112 | 83 | 53 |
| | Mother of Pearl Orange | # C35831 | 195 | 88 | 49 |
| | Mother of pearl pink | # B44C43 | 180 | 76 | 67 |
| | Pearl Ruby | # 721422 | 114 | twenty | 34 |
| | Mother of Pearl Purple | # 8673A1 | 134 | 115 | 161 |
| | Pearly Gentian Blue | # 2A6478 | 42 | one hundred | 120 |
| | Mother of pearl copper | # 763C28 | 118 | 60 | 40 |
| | Pearl mouse gray | # 898176 | 137 | 129 | 118 |
| | Mother of pearl night | # 102C54 | 16 | 44 | 84 |
| | Mother of Pearl Opal | # 193737 | 25 | 55 | 55 |
| | Mother of pearl light gray | # 9C9C9C | 156 | 156 | 156 |
| | Pearl Dark Gray | # 828282 | 130 | 130 | 130 |
| | Persian green | # 00A693 | 0 | 166 | 147 |
| | Persian indigo | # 32127A | fifty | eighteen | 122 |
| | Persian red | # CC3333 | 204 | 51 | 51 |
| | Persian pink | # FE28A2 | 254 | 40 | 162 |
| | Persian blue | # 6600FF | 102 | 0 | 255 |
| | Peach | # FFE5B4 | 255 | 229 | 180 |
| | Peach Craiola | #FFCFAB | 255 | 207 | 171 |
| | Peru | # Cd853f | 205 | 133 | 63 |
| | Desert sand | # EFCDB8 | 239 | 205 | 184 |
| | Sand yellow | # C6A664 | 198 | 166 | one hundred |
| | Sand | # FCDD76 | 252 | 221 | 118 |
| | Sand gray brown | # 967117 | 150 | 113 | 23 |
| | Pigment green | # 00A550 | 0 | 165 | 80 |
| | Fir green | # 31372B | 49 | 55 | 43 |
| | Flaming Magenta Craiola | # F8173E | 248 | 23 | 62 |
| | Platinum gray | # 7F7679 | 127 | 118 | 121 |
| | Papaya Escape | # FFEFD5 | 255 | 239 | 213 |
| | Twilight of Craiola | # 8A795D | 138 | 121 | 93 |
| | Midnight blue | # 003366 | 0 | 51 | 102 |
| | Midnight Blue Craiola | # 1A4876 | 26 | 72 | 118 |
| | Midnight black | # 191970 | 25 | 25 | 112 |
| | Jaco's last breath | # FF9218 | 255 | 146 | 24 |
| | Almost black | # 131313 | 19 | 19 | 19 |
| | Ghostly white | # F8F8FF | 248 | 248 | 255 |
| | Purple pizza | # FF00CC | 255 | 0 | 204 |
| | Purplish white | # FADBC8 | 250 | 219 | 200 |
| | Purplish red | # 75151E | 117 | 21 | thirty |
| | Purplish gray | # 88706B | 136 | 112 | 107 |
| | Purplish blue | # 20155E | 32 | 21 | 94 |
| | Purplish purple | # 4A192C | 74 | 25 | 44 |
| | Purplish black | # 1B1116 | 27 | 17 | 22 |
| | Purple Mountain Greatness | # 9D81BA | 157 | 129 | 186 |
| | Purple heart | # 7442C8 | 116 | 66 | 200 |
| | Purple | # 800080 | 128 | 0 | 128 |
| | Wheat | # F5DEB3 | 245 | 222 | 179 |
| | Fiery red orange | # F75E25 | 247 | 94 | 37 |
| | Hot pink | # FF7E93 | 255 | 126 | 147 |
| | Dusty gray | # 7D7F7D | 125 | 127 | 125 |
| | Dusty blue | # B0E0E6 | 176 | 224 | 230 |
| | Pyusovy | # CC8899 | 204 | 136 | 153 |
| | Radical red | # FF496C | 255 | 73 | 108 |
| | Rapeseed yellow | # F3DA0B | 243 | 218 | eleven |
| | Rezedovo green | # 587246 | 88 | 114 | 70 |
| | Rust brown | # B7410E | 183 | 65 | fourteen |
| | Mauve Craiola | # EF98AA | 239 | 152 | 170 |
| | Pinkish gray | # C8A696 | 200 | 166 | 150 |
| | Pink carnation | #FFAACC | 255 | 170 | 204 |
| | Pink valley | # AB4E52 | 171 | 78 | 82 |
| | Pink fuchsia | # FF77FF | 255 | 119 | 255 |
| | Rose gold | # B76E79 | 183 | 110 | 121 |
| | Pink brown | # BC8F8F | 188 | 143 | 143 |
| | Lavender pink | # FFF0F5 | 255 | 240 | 245 |
| | Pink gray brown | # 905D5D | 144 | 93 | 93 |
| | Pink purple | # EE82EE | 238 | 130 | 238 |
| | Pink Ebony | # 674846 | 103 | 72 | 70 |
| | Pink | # FFC0CB | 255 | 192 | 203 |
| | Pink (tickle me) | # FC89AC | 252 | 137 | 172 |
| | Pink antique | # D36E70 | 211 | 110 | 112 |
| | Rose quartz | # AA98A9 | 170 | 152 | 169 |
| | Pink forest | # 65000B | 101 | 0 | eleven |
| | Mountbatten pink | # 997A8D | 153 | 122 | 141 |
| | Pink pig | # FDDDE6 | 253 | 221 | 230 |
| | Pink flamingo | # FC74FD | 252 | 116 | 253 |
| | Pink sorbet | # F78FA7 | 247 | 143 | 167 |
| | Ruby red | # 9B111E | 155 | 17 | thirty |
| | Blush | # DE5D83 | 222 | 93 | 131 |
| | Redhead | # D77D31 | 215 | 125 | 49 |
| | Light green | # 99FF99 | 153 | 255 | 153 |
| | Sanguina | # 92000A | 146 | 0 | 10 |
| | Sapphire blue | # 1D1E33 | 29th | thirty | 51 |
| | Sapphire | # 082567 | 8 | 37 | 103 |
| | Light cherry | # DE3163 | 222 | 49 | 99 |
| | Light Mallow (Light Mauve) | # DCD0FF | 220 | 208 | 255 |
| | Light Siena (Almost Pure Orange) | # E28B00 | 226 | 139 | 0 |
| | Light plum | # DDA0DD | 221 | 160 | 221 |
| | Light ivory | # E6D690 | 230 | 214 | 144 |
| | Light turquoise | # 40E0D0 | 64 | 224 | 208 |
| | Light Cherry Craiola | # DD4492 | 221 | 68 | 146 |
| | Light blue | # 87CEFA | 135 | 206 | 250 |
| | Light yellow | # FFFFE0 | 255 | 255 | 224 |
| | Light yellow golden | # FAFAD2 | 250 | 250 | 210 |
| | Light green | # 90EE90 | 144 | 238 | 144 |
| | Light golden | # FFEC8B | 255 | 236 | 139 |
| | Light coral | #FFBCAD | 255 | 188 | 173 |
| | Light brown | # 987654 | 152 | 118 | 84 |
| | Light carrot | # ED9121 | 237 | 145 | 33 |
| | Light olive | # 846A20 | 132 | 106 | 32 |
| | Light sand | # FDEAA8 | 253 | 234 | 168 |
| | Light magenta | # BA7FA2 | 186 | 127 | 162 |
| | Light pink fuchsia | # F984EF | 249 | 132 | 239 |
| | Light pink | # FFB6C1 | 255 | 182 | 193 |
| | Light silver | # C9C0BB | 201 | 192 | 187 |
| | Light gray | #BBBBBB | 187 | 187 | 187 |
| | Light blue | # A6CAF0 | 166 | 202 | 240 |
| | Light titanium | # D84B20 | 216 | 75 | 32 |
| | Light purple | # 876C99 | 135 | 108 | 153 |
| | Light green sea | # 20B2AA | 32 | 178 | 170 |
| | Light slate gray | # 778899 | 119 | 136 | 153 |
| | Light deep yellow | # FFD35F | 255 | 211 | 95 |
| | Light denim | # 2B6CC4 | 43 | 108 | 196 |
| | Light yellow green | # DCD36A | 220 | 211 | 106 |
| | Light tan | # BB8B54 | 187 | 139 | 84 |
| | Light yellow pink | # FFB28B | 255 | 178 | 139 |
| | Light greenish white | # BAAF96 | 186 | 175 | 150 |
| | Light greenish yellow | # FFDE5A | 255 | 222 | 90 |
| | Light greenish blue | # 649A9E | one hundred | 154 | 158 |
| | Light Carmine Pink | # E66761 | 230 | 103 | 97 |
| | Light brownish gray | # 8B6D5C | 139 | 109 | 92 |
| | Light brown | # A86540 | 168 | 101 | 64 |
| | Light red brown | # AA6651 | 170 | 102 | 81 |
| | Light red purple | # BB6C8A | 187 | 108 | 138 |
| | Light raspberry red | # E63244 | 230 | fifty | 68 |
| | Light olive brown | # 945D0B | 148 | 93 | eleven |
| | Light olive gray | # 887359 | 136 | 115 | 89 |
| | Light orange | # FFA161 | 255 | 161 | 97 |
| | Light purple pink | # FFA8AF | 255 | 168 | 175 |
| | Light Magenta | # C8A99E | 200 | 169 | 158 |
| | Light purplish blue | # 837DA2 | 131 | 125 | 162 |
| | Light pink purple | # EA899A | 234 | 137 | 154 |
| | Light gray yellow brown | # B48764 | 180 | 135 | one hundred |
| | Light taupe | # 946B54 | 148 | 107 | 84 |
| | Light gray-red-brown | # 966A57 | 150 | 106 | 87 |
| | Light gray red | # B17267 | 177 | 114 | 103 |
| | Light gray olive | # 8B734B | 139 | 115 | 75 |
| | Light gray purple red | # B27070 | 178 | 112 | 112 |
| | Light gray blue | # 84C3BE | 132 | 195 | 190 |
| | Light gray | # D7D7D7 | 215 | 215 | 215 |
| | Light blue gray | # 6C92AF | 108 | 146 | 175 |
| | Light bluish green | # 669E85 | 102 | 158 | 133 |
| | Light bluish gray | # BEADA1 | 190 | 173 | 161 |
| | Light blue | # ADD8E6 | 173 | 216 | 230 |
| | Light steel blue | # B0C4DE | 176 | 196 | 222 |
| | Light Telegray | # D0D0D0 | 208 | 208 | 208 |
| | Bright khaki | # F0E68C | 240 | 230 | 140 |
| | Light cyan | # E0FFFF | 224 | 255 | 255 |
| | Celadon | # ACE1AF | 172 | 225 | 175 |
| | Sepia (Cuttlefish) | # 704214 | 112 | 66 | twenty |
| | Sepia Brown | # 382C1E | 56 | 44 | thirty |
| | Sepia Craiola | # A5694F | 165 | 105 | 79 |
| | Gray squirrel | # 78858B | 120 | 133 | 139 |
| | Gray asparagus | # 465945 | 70 | 89 | 69 |
| | Gray umber | # 332F2C | 51 | 47 | 44 |
| | Silver gray | # 8A9597 | 138 | 149 | 151 |
| | Silver | # C0C0C0 | 192 | 192 | 192 |
| | Silver Craiola | # CDC5C2 | 205 | 197 | 194 |
| | Gray beige | # 9E9764 | 158 | 151 | one hundred |
| | Sulfur-boromaline | # 735184 | 115 | 81 | 132 |
| | Grayish Yellow Green | # 90845B | 144 | 132 | 91 |
| | Dun | # 785840 | 120 | 88 | 64 |
| | Grayish Yellow Pink | # D39B85 | 211 | 155 | 133 |
| | Grayish yellow | # CEA262 | 206 | 162 | 98 |
| | Greyish Yellow | # C4A55F | 196 | 165 | 95 |
| | Greyish green | # 575E4E | 87 | 94 | 78 |
| | Dun | # 5A3D30 | 90 | 61 | 48 |
| | Dun Red | # 5E3830 | 94 | 56 | 48 |
| | Grayish Red Orange | # B85D43 | 184 | 93 | 67 |
| | Grayish Red Magenta | # 7D4D5D | 125 | 77 | 93 |
| | Grayish red | # 8C4743 | 140 | 71 | 67 |
| | Greyish Olive | # 52442C | 82 | 68 | 44 |
| | Grayish Orange | # C2a894 | 194 | 168 | 148 |
| | Grayish Purple Red | # 8C4852 | 140 | 72 | 82 |
| | Grayish Purple Pink | # CC9293 | 204 | 146 | 147 |
| | Greyish Purple Blue | # 413D51 | 65 | 61 | 81 |
| | Grayish Purple | # 72525C | 114 | 82 | 92 |
| | Grayish pink | # CF9B8F | 207 | 155 | 143 |
| | Grayish blue | # 4A545C | 74 | 84 | 92 |
| | Grayish purple | # 46394B | 70 | 57 | 75 |
| | Grayish Olive Green | # 48442D | 72 | 68 | 45 |
| | Gray window | # 9DA1AA | 157 | 161 | 170 |
| | Gray | # 808080 | 128 | 128 | 128 |
| | Gray concrete | # 686C5E | 104 | 108 | 94 |
| | Gray green tea | #CADABA | 202 | 218 | 186 |
| | Gray brown | # 403A3A | 64 | 58 | 58 |
| | Gray Craiola | # 95918C | 149 | 145 | 140 |
| | Gray moss | # 6c7059 | 108 | 112 | 89 |
| | Gray neutral | # A0A0A4 | 160 | 160 | 164 |
| | Gray olive | # 3E3B32 | 62 | 59 | fifty |
| | Gray blue | # 26252D | 38 | 37 | 45 |
| | Gray khaki | # 6A5F31 | 106 | 95 | 49 |
| | Gray silk | # CAC4B0 | 202 | 196 | 176 |
| | Slate gray, slate gray | # 708090 | 112 | 128 | 144 |
| | Signal yellow | # E5BE01 | 229 | 190 | one |
| | Signal green | # 317F43 | 49 | 127 | 67 |
| | Signal brown | # 6C3B2A | 108 | 59 | 42 |
| | Signal red | # A52019 | 165 | 32 | 25 |
| | Signal Orange | # FF9900 | 255 | 153 | 0 |
| | Signal gray | # 969992 | 150 | 153 | 146 |
| | Signal blue | # 1E2460 | thirty | 36 | 96 |
| | Signal purple | # 924E7D | 146 | 78 | 125 |
| | Signal black | # 282828 | 40 | 40 | 40 |
| | Sienna | # A0522D | 160 | 82 | 45 |
| | Burnt siena | # E97451 | 233 | 116 | 81 |
| | Gray | # 79A0C1 | 121 | 160 | 193 |
| | Blue green | # 1F3A3D | 31 | 58 | 61 |
| | Blue Green Craiola | # 0D98BA | 13 | 152 | 186 |
| | Blue purple | # 8A2BE2 | 138 | 43 | 226 |
| | Blue Gray Craiola | # 6699CC | 102 | 153 | 204 |
| | Blue lilac | # 6c4675 | 108 | 70 | 117 |
| | Blue Violet Craiola | # 7366BD | 115 | 102 | 189 |
| | Bluish white | # F9DFCF | 249 | 223 | 207 |
| | Bluish gray | # 7D746D | 125 | 116 | 109 |
| | Bluish black | # 151719 | 21 | 23 | 25 |
| | Blue | # 0000FF | 0 | 0 | 255 |
| | Blue-blue hoarfrost | #AFDAFC | 175 | 218 | 252 |
| | Blue degrees | # 007DFF | 0 | 125 | 255 |
| | Klein Blue | # 3A75C4 | 58 | 117 | 196 |
| | Blue craiola | # 1F75FE | 31 | 117 | 254 |
| | Blue gray | # 474B4E | 71 | 75 | 78 |
| | Blue-colored Wandering Thrush eggs | # 1FCECB | 31 | 206 | 203 |
| | Blue teal | # 18A7B5 | 24 | 167 | 181 |
| | Blue screen of death | # 122FAA | eighteen | 47 | 170 |
| | Blue Azure (Azure Blue) | # 2A52BE | 42 | 82 | 190 |
| | Blue dust | # 003399 | 0 | 51 | 153 |
| | Blue steel | # 4682B4 | 70 | 130 | 180 |
| | Blue alice | # F0F8FF | 240 | 248 | 255 |
| | Lilac | # C8A2C8 | 200 | 162 | 200 |
| | Shining orchid | # B565A7 | 181 | 101 | 167 |
| | Scandalous orange | # FF6E4A | 255 | 110 | 74 |
| | Scarlet | # FC2847 | 252 | 40 | 71 |
| | Cotton candy | # FFBCD9 | 255 | 188 | 217 |
| | Shale gray | # 434750 | 67 | 71 | 80 |
| | Plum | # 660066 | 102 | 0 | 102 |
| | Plum Craiola | # 8E4585 | 142 | 69 | 133 |
| | Creamy cream | # F2DDC6 | 242 | 221 | 198 |
| | Creamy | # F2E8C9 | 242 | 232 | 201 |
| | Ivory | # FFFFF0 | 255 | 255 | 240 |
| | Snow blue | # ACE5EE | 172 | 229 | 238 |
| | Sunny yellow | # F39F18 | 243 | 159 | 24 |
| | Somone | # EFAF8C | 239 | 175 | 140 |
| | Pine green | # 2C5545 | 44 | 85 | 69 |
| | Juicy Chestnut Craiola | # B94E48 | 185 | 78 | 72 |
| | Asparagus | # 7BA05B | 123 | 160 | 91 |
| | Asparagus Craiola | # 87A96B | 135 | 169 | 107 |
| | Medium carmine | # AF4035 | 175 | 64 | 53 |
| | Middle Persian Blue | # 0067A5 | 0 | 103 | 165 |
| | Medium purple | # 9370D8 | 147 | 112 | 216 |
| | Medium gray | # 817066 | 129 | 112 | 102 |
| | Steel blue | # 231A24 | 35 | 26 | 36 |
| | Antique pink | # C08081 | 192 | 128 | 129 |
| | Old gold | # CFB53B | 207 | 181 | 59 |
| | Old lace | # FDF5E6 | 253 | 245 | 230 |
| | Old linen | # EEDC82 | 238 | 220 | 130 |
| | Raw ocher | # D68A59 | 214 | 138 | 89 |
| | Raw umber | # 714B23 | 113 | 75 | 35 |
| | Telegray | # 909090 | 144 | 144 | 144 |
| | TV Agent | # CF3476 | 207 | 52 | 118 |
| | Dark Byzantium | # 5D3954 | 93 | 57 | 84 |
| | Dark orchid | # 9932CC | 153 | fifty | 204 |
| | Dark scarlet | # CB2821 | 203 | 40 | 33 |
| | Dark turquoise | # 116062 | 17 | 96 | 98 |
| | Dark blue | # 3B83BD | 59 | 131 | 189 |
| | Dark pear | # D8A903 | 216 | 169 | 3 |
| | Dark yellow | # B07D2B | 176 | 125 | 43 |
| | Dark green | # 013220 | one | fifty | 32 |
| | Dark chestnut | # 986960 | 152 | 105 | 96 |
| | Dark coral | # Cd5b45 | 205 | 91 | 69 |
| | Dark brown | # 654321 | 101 | 67 | 33 |
| | Dark red | # 8B0000 | 139 | 0 | 0 |
| | Dark cerulean | # 08457E | 8 | 69 | 126 |
| | Dark salmon | # E9967A | 233 | 150 | 122 |
| | Dark tangerine | # FFA812 | 255 | 168 | eighteen |
| | Dark olive | # 556832 | 85 | 104 | fifty |
| | Dark orange | # FF8C00 | 255 | 140 | 0 |
| | Dark peach | # FFDAB9 | 255 | 218 | 185 |
| | Dark magenta | # 472A3F | 71 | 42 | 63 |
| | Dark pink | # E75480 | 231 | 84 | 128 |
| | Dark Gray Mallow (Mauve) | # 915F6D | 145 | 95 | 109 |
| | Dark gray brown | # 483C32 | 72 | 60 | fifty |
| | Dark grey | # 49423D | 73 | 66 | 61 |
| | Navy blue | # 002137 | 0 | 33 | 55 |
| | Dark blue (Color uniform of naval officers) | # 000080 | 0 | 0 | 128 |
| | Navy Crayola | # 1974D2 | 25 | 116 | 210 |
| | Dark violet | # 9400D3 | 148 | 0 | 211 |
| | Dark green sea | # 8FBC8F | 143 | 188 | 143 |
| | Dark slate blue | # 483D8B | 72 | 61 | 139 |
| | Dark spring green | # 177245 | 23 | 114 | 69 |
| | Dark yellow green | # 57A639 | 87 | 166 | 57 |
| | Dark tan | # 918151 | 145 | 129 | 81 |
| | Dark yellow pink | # CC6C5C | 204 | 108 | 92 |
| | Dark yellowish green | # 304B26 | 48 | 75 | 38 |
| | Dark tan | # 3F2512 | 63 | 37 | eighteen |
| | Dark greenish yellow green | # 313830 | 49 | 56 | 48 |
| | Dark greenish yellow | # 9B8127 | 155 | 129 | 39 |
| | Dark greenish gray | # 45433B | 69 | 67 | 59 |
| | Dark greenish blue | # 003841 | 0 | 56 | 65 |
| | Dark green | # 203A27 | 32 | 58 | 39 |
| | Dark green tea | #BADBAD | 186 | 219 | 173 |
| | Dark Goldenrod (Dark Golden) | # B8860B | 184 | 134 | eleven |
| | Dark indigo | # 310062 | 49 | 0 | 98 |
| | Dark brown | # 35170C | 53 | 23 | 12 |
| | Dark red brown | # 321011 | fifty | 16 | 17 |
| | Dark red orange | # 9B2F1F | 155 | 47 | 31 |
| | Dark red purple | # 4F273A | 79 | 39 | 58 |
| | Dark red gray | # 523C36 | 82 | 60 | 54 |
| | Dark red | # 681C23 | 104 | 28 | 35 |
| | Dark magenta | # 8B008B | 139 | 0 | 139 |
| | Dark mandarin | # EA7500 | 234 | 117 | 0 |
| | Dark olive green | # 232C16 | 35 | 44 | 22 |
| | Dark olive brown | # 302112 | 48 | 33 | eighteen |
| | Dark orange yellow | # C37629 | 195 | 118 | 41 |
| | Dark pastel green | # 03C03C | 3 | 192 | 60 |
| | Dark Magenta | # 5B1E31 | 91 | thirty | 49 |
| | Dark purple pink | # C76574 | 199 | 101 | 116 |
| | Dark Magenta | # 564042 | 86 | 64 | 66 |
| | Dark purplish blue | # 1A162A | 26 | 22 | 42 |
| | Dark Magenta | # 660099 | 102 | 0 | 153 |
| | Dark pink | # C76864 | 199 | 104 | one hundred |
| | Dark gray yellow | # A47C45 | 164 | 124 | 69 |
| | Dark taupe | # 32221A | fifty | 34 | 26 |
| | Dark gray red brown | # 371F1C | 55 | 31 | 28 |
| | Dark gray red | # 482A2A | 72 | 42 | 42 |
| | Dark gray olive green | # 27261A | 39 | 38 | 26 |
| | Dark gray olive | # 2B2517 | 43 | 37 | 23 |
| | Dark gray blue | # 2C3337 | 44 | 51 | 55 |
| | Dark bluish green | # 013A33 | one | 58 | 51 |
| | Dark bluish black | # 464544 | 70 | 69 | 68 |
| | Dark telegray | # 82898F | 130 | 137 | 143 |
| | Dark terracotta | # 4E3B31 | 78 | 59 | 49 |
| | Dark ultramarine | # 00008B | 0 | 0 | 139 |
| | Dark khaki | # BDB76B | 189 | 183 | 107 |
| | Dark cyan | # 008B8B | 0 | 139 | 139 |
| | Dark blackish purple | # 452D35 | 69 | 45 | 53 |
| | Dark amber | # FF7E00 | 255 | 126 | 0 |
| | Terracotta | # CC4E5C | 204 | 78 | 92 |
| | Terracotta | # 904D30 | 144 | 77 | 48 |
| | Tiffany | # 0ABAB5 | 10 | 186 | 181 |
| | Pacific blue | # 1CA9C9 | 28 | 169 | 201 |
| | Titian | # D53E07 | 213 | 62 | 7 |
| | Tomato red | # A12312 | 161 | 35 | eighteen |
| | Tomato | # FF6347 | 255 | 99 | 71 |
| | Herbal | # 5DA130 | 93 | 161 | 48 |
| | Herbal (Very Dark Lemon Green) | # 006400 | 0 | one hundred | 0 |
| | Grass green | # 35682D | 53 | 104 | 45 |
| | Transport yellow | # FAD201 | 250 | 210 | one |
| | Transport green | # 308446 | 48 | 132 | 70 |
| | Transport red | # CC0605 | 204 | 6 | 5 |
| | Transport orange | # F54021 | 245 | 64 | 33 |
| | Transport magenta | # A03472 | 160 | 52 | 114 |
| | Transport gray | # 8D948D | 141 | 148 | 141 |
| | Transport blue | # 063971 | 6 | 57 | 113 |
| | Transport black | # 1E1E1E | thirty | thirty | thirty |
| | Shamrock Craiola | # 45CEA2 | 69 | 206 | 162 |
| | Reed green | # 6c7156 | 108 | 113 | 86 |
| | Turkish pink | # B57281 | 181 | 114 | 129 |
| | Dull Amaranth Pink | # DDBEC3 | 221 | 190 | 195 |
| | Dull pink | # FFE4E1 | 255 | 228 | 225 |
| | Dull tangerine | # F28500 | 242 | 133 | 0 |
| | Dim purple | # AE848B | 174 | 132 | 139 |
| | Dim gray | # 696969 | 105 | 105 | 105 |
| | Pumpkin (Pumpkin) | # Ff7518 | 255 | 117 | 24 |
| | Ultramarine blue | # 20214F | 32 | 33 | 79 |
| | Ultramarine | # 120A8F | eighteen | 10 | 143 |
| | Burnt umber | # 8A3324 | 138 | 51 | 36 |
| | Moderate turquoise | # 48D1CC | 72 | 209 | 204 |
| | Temperate green sea | # 3CB371 | 60 | 179 | 113 |
| | Moderately olive | # 5E490F | 94 | 73 | fifteen |
| | Moderately Dark Magenta | # 803E75 | 128 | 62 | 117 |
| | Moderately green | # C0DCC0 | 192 | 220 | 192 |
| | Moderate aquamarine | # 66CDAA | 102 | 205 | 170 |
| | Moderate blue | # 7B68EE | 123 | 104 | 238 |
| | Moderate spring green | # 00FA9A | 0 | 250 | 154 |
| | Moderate yellow green | # 8B8940 | 139 | 137 | 64 |
| | Moderate tan | # 7D512D | 125 | 81 | 45 |
| | Moderate yellow pink | # EE9374 | 238 | 147 | 116 |
| | Mild yellowish green | # 657F4B | 101 | 127 | 75 |
| | Moderate yellow | # D79D41 | 215 | 157 | 65 |
| | Moderate greenish yellow | # C4A43D | 196 | 164 | 61 |
| | Moderate greenish blue | # 30626B | 48 | 98 | 107 |
| | Moderate green | # 386646 | 56 | 102 | 70 |
| | Moderate brown | # 673923 | 103 | 57 | 35 |
| | Moderate red orange | # D35339 | 211 | 83 | 57 |
| | Moderate red purple | # 8C4566 | 140 | 69 | 102 |
| | Moderate red | # AB343A | 171 | 52 | 58 |
| | Moderate olive green | # 434B1B | 67 | 75 | 27 |
| | Moderate orange yellow | # F7943C | 247 | 148 | 60 |
| | Moderate orange | # E8793E | 232 | 121 | 62 |
| | Moderate purple red | # A73853 | 167 | 56 | 83 |
| | Mild purple pink | # E28090 | 226 | 128 | 144 |
| | Moderate purple blue | # 423C63 | 66 | 60 | 99 |
| | Moderate purple | # 7F4870 | 127 | 72 | 112 |
| | Moderate pink | # EE9086 | 238 | 144 | 134 |
| | Mild taupe | # 674C47 | 103 | 76 | 71 |
| | Mild bluish green | # 2F6556 | 47 | 101 | 86 |
| | Moderate blue | # 395778 | 57 | 87 | 120 |
| | Moderate violet red | # C71585 | 199 | 21 | 133 |
| | Moderate purple | # 543964 | 84 | 57 | one hundred |
| | Moderate orchid color | # BA55D3 | 186 | 85 | 211 |
| | Falun Red | # 801818 | 128 | 24 | 24 |
| | Fandango | # B55489 | 181 | 84 | 137 |
| | Feldgrau | # 4D5D53 | 77 | 93 | 83 |
| | Violet | # EA8DF7 | 234 | 141 | 247 |
| | Purple eggplant | # 991199 | 153 | 17 | 153 |
| | Violet Red Craiola | # F75394 | 247 | 83 | 148 |
| | Purple-gray | # 8000FF | 128 | 0 | 255 |
| | Purple blue | # 354D73 | 53 | 77 | 115 |
| | Violet Blue Craiola | # 324AB2 | fifty | 74 | 178 |
| | Violet | # 8B00FF | 139 | 0 | 255 |
| | Violet Craiola (Purple) | # 926EAE | 146 | 110 | 174 |
| | Pistachio | # BEF574 | 190 | 245 | 116 |
| | French pink | # F64A8A | 246 | 74 | 138 |
| | Phthalocyanine green | # 123524 | eighteen | 53 | 36 |
| | Fusi woozy | # CC6666 | 204 | 102 | 102 |
| | Fuchsia (Fuchsin) | # F754E1 | 247 | 84 | 225 |
| | Fuchsia Craiola | # C364c5 | 195 | one hundred | 197 |
| | Khaki | # 806B2A | 128 | 107 | 42 |
| | Chrome green | # 2E3A23 | 46 | 58 | 35 |
| | Flea Abdomen Color | # 4E1609 | 78 | 22 | 9 |
| | VKontakte color | # 4D7198 | 77 | 113 | 152 |
| | The color of a toad in love | # 3CAA3C | 60 | 170 | 60 |
| | The color of childhood surprise | # F7F21A | 247 | 242 | 26 |
| | Christmas tree color | # 2A5C03 | 42 | 92 | 3 |
| | Yellow School Bus Color | # FFD800 | 255 | 216 | 0 |
| | Tan Color (Tan) | # D2B48C | 210 | 180 | 140 |
| | Crayol Tan Color | # FAA76C | 250 | 167 | 108 |
| | Red Sea color | # 1F4037 | 31 | 64 | 55 |
| | Color of little mandarin | # FFA474 | 255 | 164 | 116 |
| | Bear eye color | # 834D18 | 131 | 77 | 24 |
| | Wet asphalt color | # 505050 | 80 | 80 | 80 |
| | Aquamarine | # 008CF0 | 0 | 140 | 240 |
| | Sea Shell Color (Sea Foam) | # FFF5EE | 255 | 245 | 238 |
| | Teal Bird Color (Blue-Green) | # 008080 | 0 | 128 | 128 |
| | Floral white | # FFFAF0 | 255 | 250 | 240 |
| | Perhydrol Blonde Color | # EEE6A3 | 238 | 230 | 163 |
| | Fire truck color | # CE2029 | 206 | 32 | 41 |
| | Ivory (Ivory) | #FFFDDF | 255 | 253 | 223 |
| | Color of fuss | # E3256B | 227 | 37 | 107 |
| | Twitter color | # 1FAEE9 | 31 | 174 | 233 |
| | Facebook color | # 3B5998 | 59 | 89 | 152 |
| | Habrahabr color | # 78A2B7 | 120 | 162 | 183 |
| | Black Sea color | # 1A4780 | 26 | 71 | 128 |
| | Champagne color | #FCFCEE | 252 | 252 | 238 |
| | The color of the silky filiform pestles of the ears of unripe corn | # FFF8DC | 255 | 248 | 220 |
| | Thrush egg color | # 00CCCC | 0 | 204 | 204 |
| | Yandex color | # FFCC00 | 255 | 204 | 0 |
| | Cement Gray (Cement) | # 7D8471 | 125 | 132 | 113 |
| | Cyan, aquamarine | # 00FFFF | 0 | 255 | 255 |
| | Zinc Yellow | # F8F32B | 248 | 243 | 43 |
| | Zinnwaldite | # EBC2AF | 235 | 194 | 175 |
| | Zinnwaldite pink | #FFCBBB | 255 | 203 | 187 |
| | Black green | # 343E40 | 52 | 62 | 64 |
| | Black brown | # 212121 | 33 | 33 | 33 |
| | Black red | # 412227 | 65 | 34 | 39 |
| | Black olive | # 3B3C36 | 59 | 60 | 54 |
| | Black gray | # 23282B | 35 | 40 | 43 |
| | Black and blue | # 18171C | 24 | 23 | 28 |
| | Blackish green | # 141613 | twenty | 22 | 19 |
| | Blackish red | # 1F0E11 | 31 | fourteen | 17 |
| | Blackish Purple | # 1D1018 | 29th | 16 | 24 |
| | Blackish blue | # 161A1E | 22 | 26 | thirty |
| | The black | # 000000 | 0 | 0 | 0 |
| | Jet | # 0A0A0A | 10 | 10 | 10 |
| | Thistle | # D8BFD8 | 216 | 191 | 216 |
| | Thistle craiola | # EBC7DF | 235 | 199 | 223 |
| | Chamois | # A08040 | 160 | 128 | 64 |
| | Santa Claus hat | # CA3A27 | 202 | 58 | 39 |
| | Santa Claus hat | # ED4830 | 237 | 72 | 48 |
| | Chartreuse, Poisonous Green | # 7FFF00 | 127 | 255 | 0 |
| | Saffron yellow | # F5D033 | 245 | 208 | 51 |
| | Saffron | # F4C430 | 244 | 196 | 48 |
| | Mulberry Craiola | # C54B8C | 197 | 75 | 140 |
| | Shocking Pink Craiola | # FB7EFD | 251 | 126 | 253 |
| | Chocolate brown | # 45322E | 69 | fifty | 46 |
| | Chocolate | # D2691E | 210 | 105 | thirty |
| | Ecru | # Cdb891 | 205 | 184 | 145 |
| | Extravagant pink craiola | # FF33CC | 255 | 51 | 204 |
| | An electrician | # 7DF9FF | 125 | 249 | 255 |
| | Electric Lime (Lime) | # CCFF00 | 204 | 255 | 0 |
| | Electric Lime Craiola | # CEFF1D | 206 | 255 | 29th |
| | Poison green | # 40826D | 64 | 130 | 109 |
| | Amber | # FFBF00 | 255 | 191 | 0 |
| | Bright yellow green | # 93AA00 | 147 | 170 | 0 |
| | Bright yellow pink | # FF845C | 255 | 132 | 92 |
| | Bright greenish yellow | # F4C800 | 244 | 200 | 0 |
| | Bright green | # 007D34 | 0 | 125 | 52 |
| | Bright red orange | # F13A13 | 241 | 58 | 19 |
| | Bright red purple | # 7E0059 | 126 | 0 | 89 |
| | Bright red | # C10020 | 193 | 0 | 32 |
| | Bright orange yellow | # FF8E00 | 255 | 142 | 0 |
| | Bright orange | # Ff6800 | 255 | 104 | 0 |
| | Bright purplish red | # D5265B | 213 | 38 | 91 |
| | Bright magenta | # 943391 | 148 | 51 | 145 |
| | Bright bluish green | # 00836E | 0 | 131 | 110 |
| | Bright Purple Craiola | # 8F509D | 143 | 80 | 157 |
| | Bright turquoise | # 08E8DE | 8 | 232 | 222 |
| | Bright yellow | # FFB300 | 255 | 179 | 0 |
| | Bright green | # 66FF00 | 102 | 255 | 0 |
| | Bright tangerine | # FFA089 | 255 | 160 | 137 |
| | Hot pink | # FC0FC0 | 252 | fifteen | 192 |
| | Bright blue | # 007CAD | 0 | 124 | 173 |
| | Bright lilac | # E0B0FF | 224 | 176 | 255 |
| | Bright purple | # CD00CD | 205 | 0 | 205 |
Via colorscheme.ru