Free Internet robots and programs that will do a lot of work in one click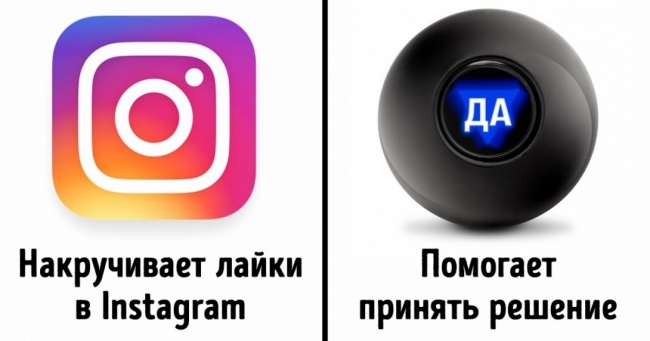 Telegram is a free cross-platform messenger for smartphones and other devices that allows you to exchange text messages and media files of various formats. A proprietary server part with a closed code, operating at the facilities of several US and German companies, funded by Pavel Durov in the amount of about $ 12 million annually, and several open source clients, including under the GNU GPL license, are used.
Robots, or just bots , are small personal assistants on your gadget. They are programmed for numerous functions and are incredibly useful in many different areas of our life.
We in shram.kiev.ua decided to collect interesting bots of the Telegram messenger. Checking on yourself, we hasten to share with you. Bot to help you!
Bots to work with multimedia
@iVideoBot is the easiest way, invented by mankind, to download videos from YouTube. You just need to send the bot link, choose the format and size of the options. And voila! Audio or video is already on your gadget.
@utubebot and @ytaudiobot - 2 more ways to download YouTube content in one click.
@SaveVideoBot - this bot can download videos from all other platforms, including even - attention! - Instagram.
@auddbot is a bot that is analogous to the Shazam application. He guesses the song by passage. It is enough to send him a few seconds of a melody by voice message and you will get her cherished name.
@ImageSearchBot - allows you to find any image. You just need to enter a word or phrase and select the quality.
@joinstabot - winds up likes on Instagram. It works properly, although it is slightly incomprehensible why this is necessary, but vanity lovers should keep in mind that having more than 1,000 likes may cause your account to be blocked indefinitely.
Functional bots
@topdf_bot - unrealistically necessary and cool bot. It converts various files to PDF format - just send the file.
@pollbot - with this guy you can easily conduct a poll or vote in any chat. And you write the answers yourself.
@MyTeleCloudBot is a limitless cloud in Telegram. You can store and categorize absolutely any files. Well, is it a miracle?
@temp_mail_bot - this assistant creates a mailbox for 10 minutes if you suddenly need to quickly register on any site.
@voicybot is the perfect bot for the lazy and tired, who can no longer type messages. It is enough to dictate the message out loud, and he will provide you with it in text form.
@uber_promo_bot - periodically sends promotional codes for Uber taxi.
@storebot is a bot bot. Will help pick an assistant for every taste.
Recreational bots
@Chess_Bot - you can play chess with this bot.
@saytextbot - this funny bot converts your text message to an audio file. A male voice has dubbing like in movies - you can entertain friends with such messages.
@strangerbot - arranges a chat with a randomly selected user of the same bot. Who knows, what if you meet your fate or a good friend? Well, or you just have nothing to do.
@PandaQuizBot is an entertaining quiz with more than 25 thousand questions. A good way to pass the time in the queue.
@zodiac_bot - if you believe in horoscopes, you should pay attention to this operational bot. Its developers guarantee, if not the truthfulness of predictions, stability and daily alerts for sure.
@ PokerBot is a poker game bot. You won't earn money with him, but the game is quite reckless. Your rivals - 4 "random" players - users of this channel.
@delorean_bot - send yourself a message to the future! Well, or just a reminder.
@magic_sticker_ball_bot - the bot will help you decide. He will answer your questions and doubts with phrases of that very American fate ball No. 8.
Educational bots
@flibustafreebookbot is a wonderful application for downloading free e-books of almost any author in any format you like.
@andyrobot is a very nice English robot who will talk with you on various topics, simply because he wants to improve your English.
@phistory - the bot sends several historical photos per day with a detailed description. Many photos are really amazing.
@science_pop is a channel with selected scientific articles, photos and videos.
@ProgrammingFAbot - this bot will explain the basics of programming to you. A surprisingly useful thing with built-in reference books, tag descriptions and code examples.
@chgk_bot - bot with easy questions of the game "What? Where? When?".
@pravorubot - hard to believe, but such a phenomenon does exist. This is free legal advice from real professionals. The trick is that lawyers use this bot for their own practice and help others, and clients for consultation. Thus, all bot users help each other.
How it works?
For many users, robots have become an integral part of Telegram, however, communication with them sometimes causes inconvenience. They had to either add to groups or write them personal messages. Today, a third way to communicate with bots has appeared - the built-in mode. Thanks to the built-in mode, bots have become ubiquitous: you can access robots in any chat, group or channel — it doesn't matter at all whether the bot is a member of a group or a channel or not. Built-in bots can perform almost any task - for example, quickly send a GIF, image, video from YouTube, articles from Wikipedia, etc.
Here are some examples created by the Telegram team: @gif , @vid , @pic , @bing , @wiki , @imdb and @bold . To see them in action, simply type the username of the robot and any keyword in the message field. After that, the bot will offer you several options for appropriate answers.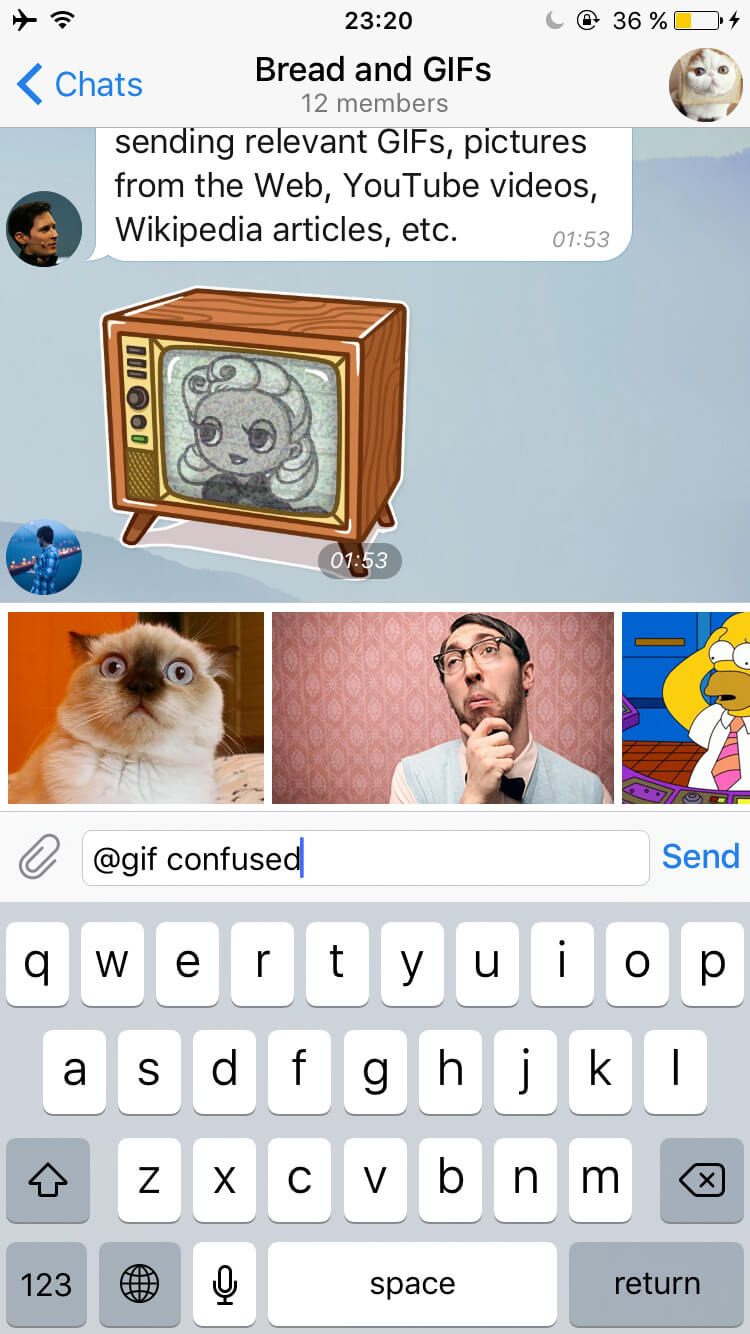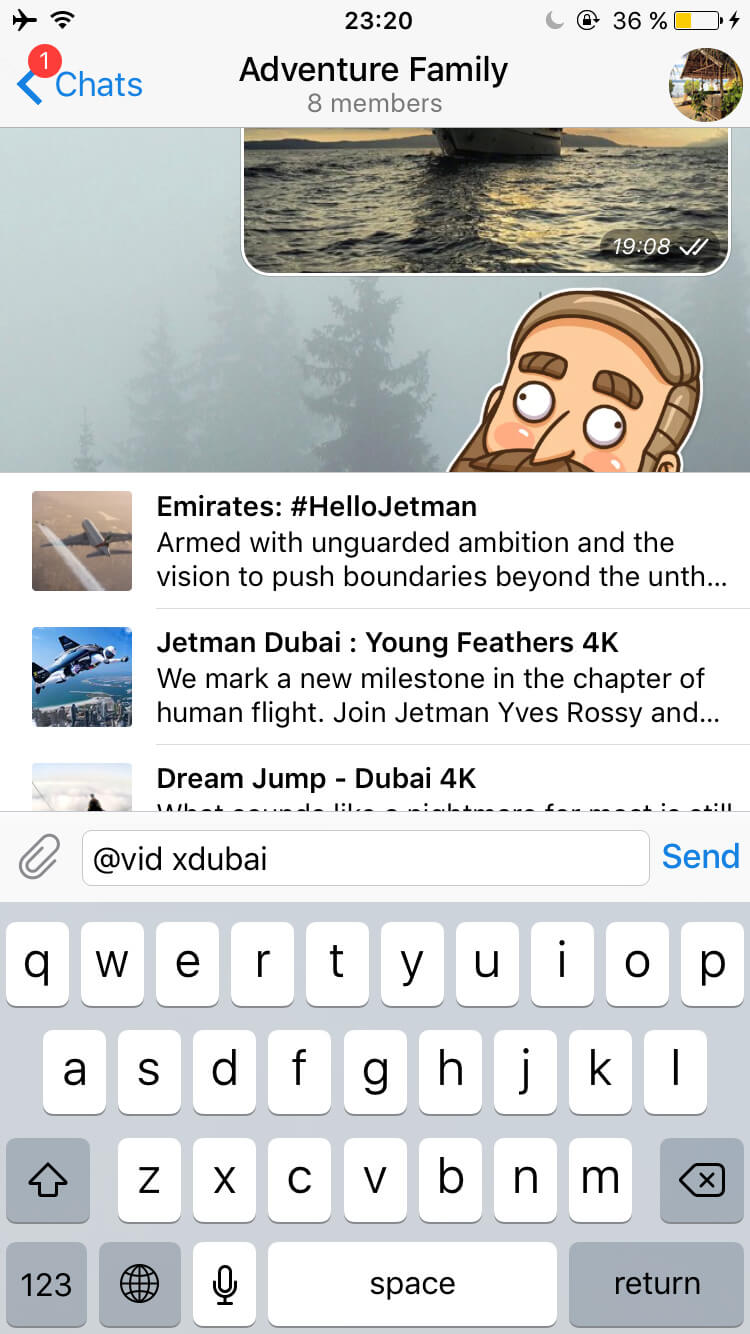 Click on the proposed result to send it to the chat. Thus, you can use bots without unnecessary actions. The history of chat messages is not available to built-in bots - they will receive only what you wrote after his @ name .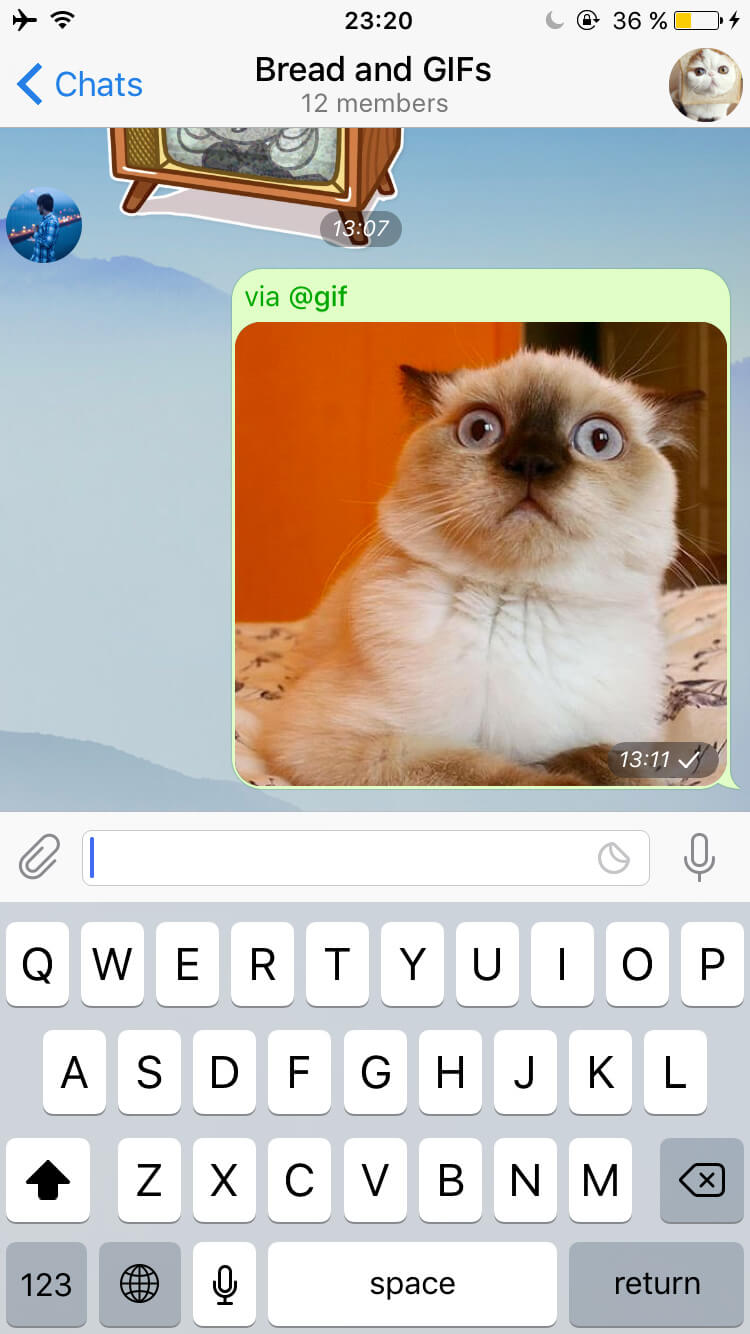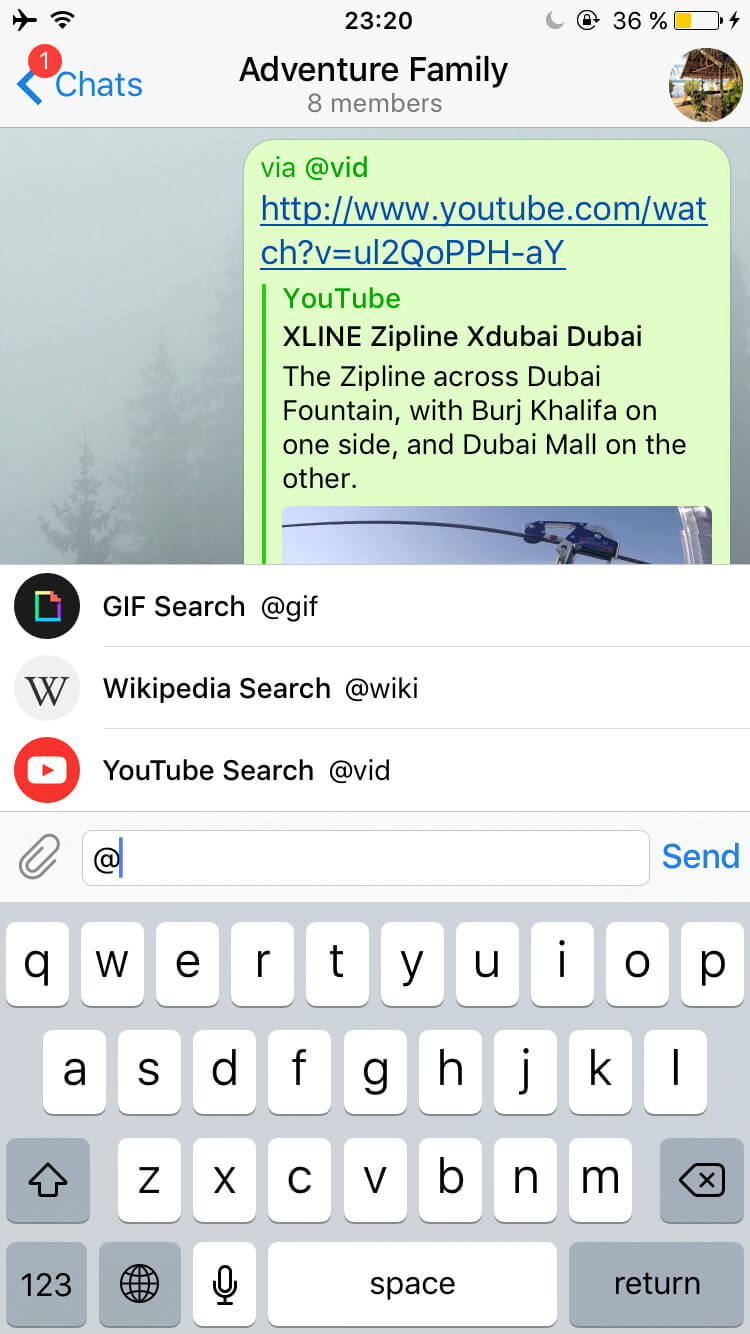 Click on "via @username" to send a request to the bot. Recently used bots will be displayed in the suggestions panel when you type @ in the message field.
Via adme.ru & tlgrm.ru & wiki