Here's how to choose the right heel shoes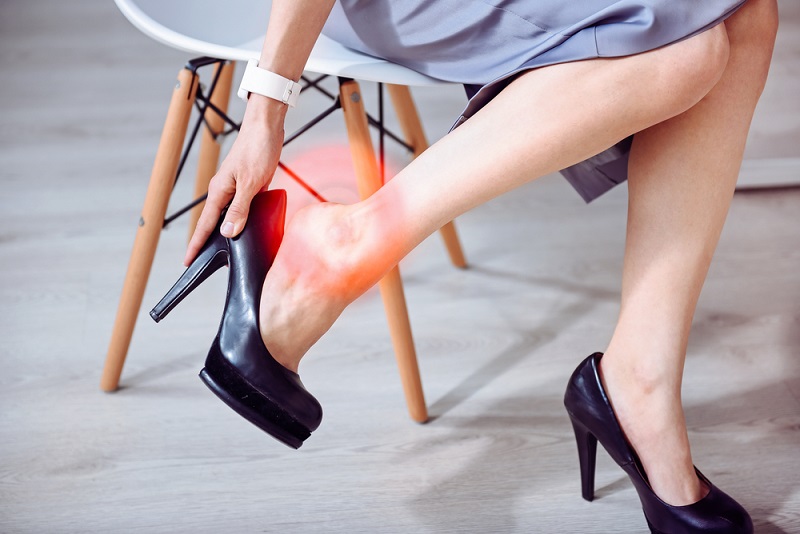 Shoes are an element of clothing. It is put on legs. It is used primarily for thermal and mechanical protection of the legs.
High heel shoes are an adore item for many women. But not all the fair sex women know how to choose not only a stylish, but also a comfortable pair of shoes. "Right" shoes will give a feeling of lightness, comfort and true bliss.
Today we at Shram.kiev.ua will share the secrets of the correct selection of high -heeled shoes. Remember these simple rules and you will never lose your choice of shoes!
Comfortable heel
one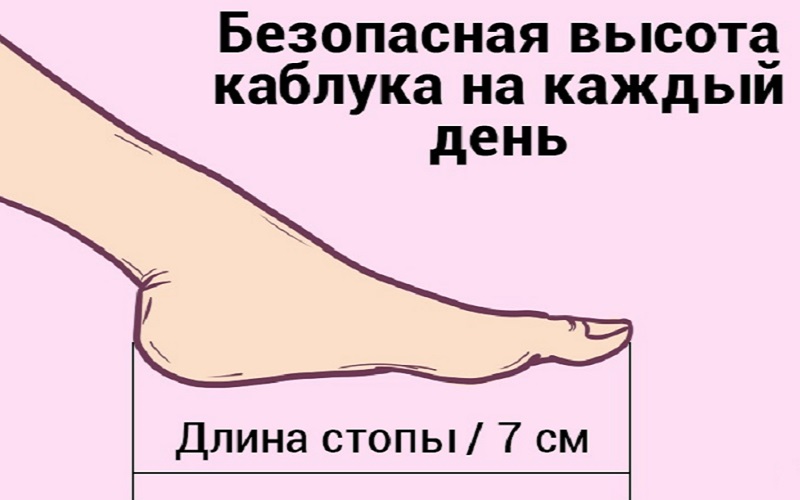 The first method is not difficult. Doctors say that everyday shoes should have a heel of no more than 2-4 cm .
2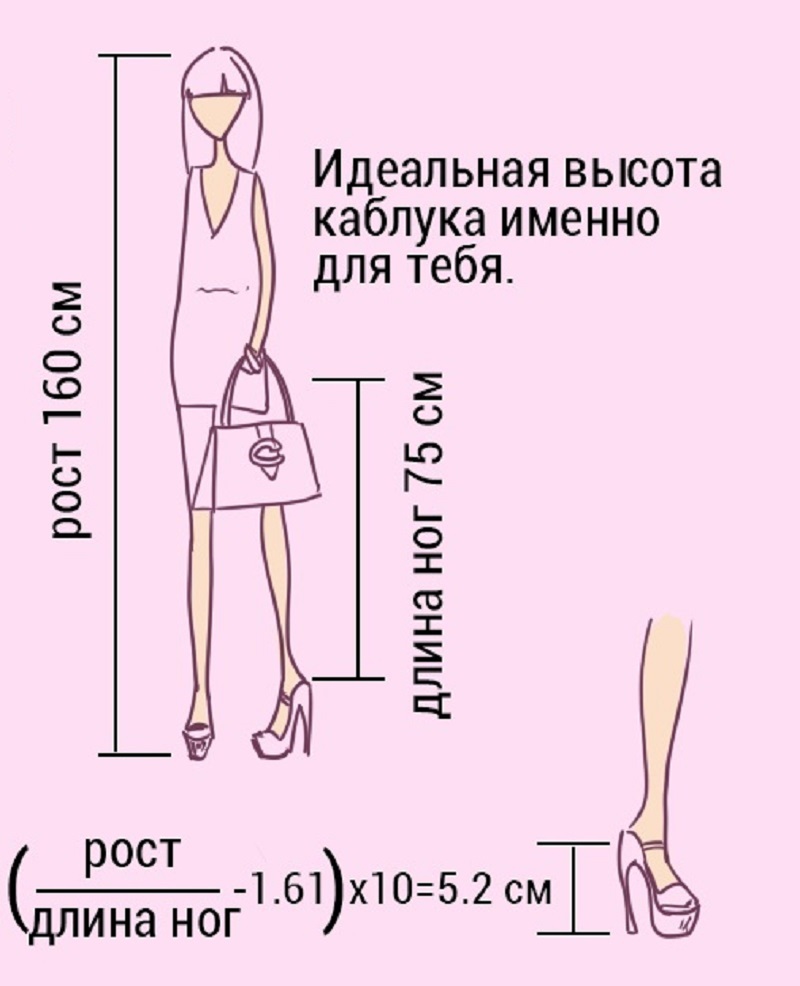 The second way will help you choose shoes with the perfect heel height just for you. Use this simple formula: ((height / length of legs) -1.61) * 10 . For example , my height is 170 cm, and my legs are 80 cm long. Substitute these values ​​in the formula: ((170/80) -1.61) * 10 = 5.15 . Thus, the height of the ideal heel for me is 5.15 cm .
3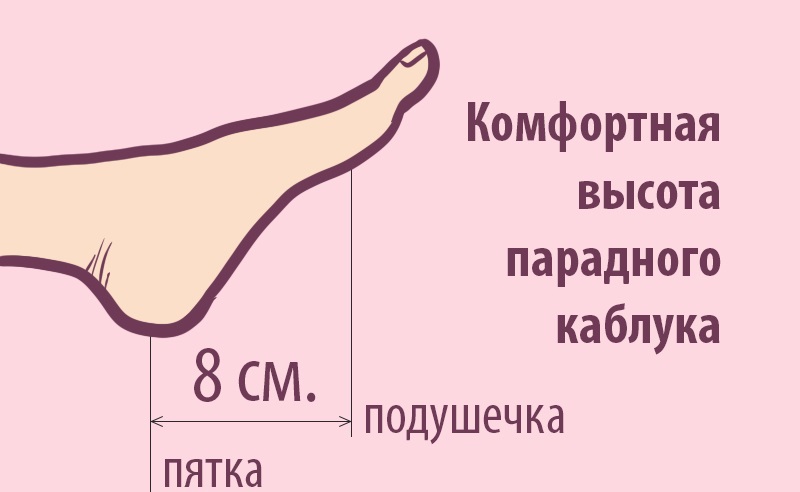 To choose a parade pair of shoes, you can use this simple trick: you need to sit comfortably on a chair, stretch your leg forward (you cannot stretch your toe) and measure the distance from the heel to the foot pad. The resulting number is the natural slope of your foot, which is equal to the height of the perfect front heel for you.
We wish you to shine as often as possible in beautiful and comfortable shoes !
Via takprosto.cc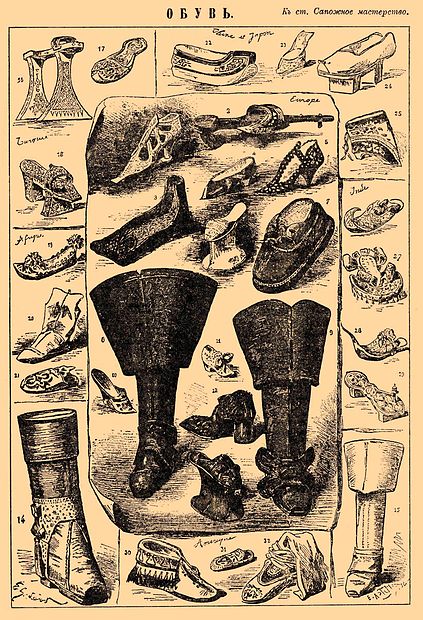 Illustration from the ESBE article " Shoemaking ". A collection of shoes compiled by Jacquemart at the Clouli Museum in Paris. 1) A shoe from the wardrobe of Catherine de Medici. The heel is red, the upper is made of white leather, embroidered with pink silk. An auxiliary sole connecting the heel to the toe is also red. 2) A wooden shoe on legs upholstered in iron. The leather interception is embroidered with silk. 3) Male German shoe of the XVI century, from one piece of leather. 4) A silk shoe embroidered with ribbons, owned by Princess Lamballe. 5) Ladies shoe of Flemish origin, the time of Louis XIII, from yellow morocco with red ornaments. 6) Women's shoe made of white embossed leather, from Venice, XVI century. 7) Peasant shoe made of double leather, the time of Louis XIV. 8) French boot of the 16th century with embossed lilies. 9) Heavy boots from the time of Louis XIV, the so-called "cauldrons". 10) Lady's shoe from the time of Louis XV, silk top with velvet jewelry, white heel. 11) A children's shoe of the same era: the edge is pink with silver lace, a bow from a pink ribbon. 12) Shoe Henry I de Montmorency, black leather, wooden heel, covered with red leather, decorated with lilies and the monogram of the owner. 13) (The explanation of the figure is omitted in the original ESB). 14) Boot of the Postman Louis XV. 15) The Tread of Louis XIV. 16) Turkish shoe on the legs, for the bath, where the floor is hot. Decorated with mother of pearl and upholstered with tin, an interception of purple fabric embroidered with silk. 17) A shoe from Constantinople; carved flowers are sewn on red velvet. 18) Sandal of a Turkish lady; decorated with silver chased work. 19) Turkish shoe in the form of a boat, made of white leather, jewelry made of white and pink silk. 20) Ladies boot from Alexandria, the upper part of yellow leather sewn into the shoe. 21) African shoe with silver and silk embroideries. 22) Chinese shoe, men's, made of purple silk fabric, with a satin black lining. 23) Women's Chinese shoe, silk, with a butterfly embroidered on the toe. 24) Men's shoe with legs, from Hong Kong. The legs are black, the upper is made of red patent leather. 25) Ladies' black satin shoe with sewn-in-white patterns. 26) Indian shoe, embroidered, bent toe red. 27) An Indian shoe with legs, the sole in front acts in the form of an epaulet, trimmed with multi-colored satin and equipped with ties. 28) Shoe from Punjab, embroidered with silver. 29) Indian sandal, decorated with carvings. 30) An ancient military moccasin from North America. From a single piece of leather, with red embroidery. 31) A very old children's moccasin; the skin is creased in the sock. 32) Women's moccasin in yellow leather embroidered with silk. Top in blue paper fabric, with reinforcement straps.
Via wiki