A precious list of all the world's low-costers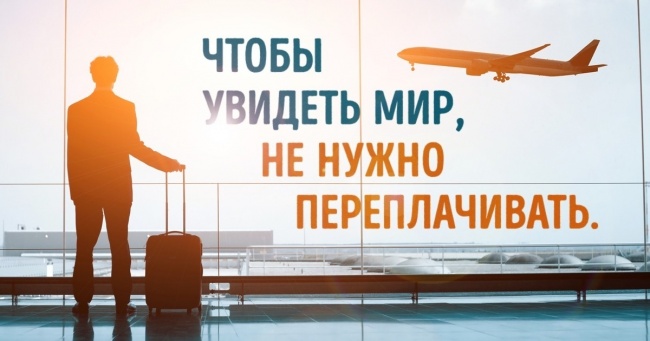 A low-cost carrier (low-cost carrier ) is an airline that offers extremely low fare for the refusal of a majority traditional passenger services. The term low-cost is borrowed in many languages ​​of the world from the English language, where it originally applied to all airlines with a lower operating cost structure than their competitors. While the low-cost term is often applied to any airlines with low ticket prices and a limited set of services, regardless of their operating models, the low-cost airlines should not be confused with regional airlines operating on short flights without a service or with airlines with full service, but limiting the range of services.
To travel, it is not necessary to spend a huge amount of money. Just imagine, there are already airlines, a ticket for which is cheaper than a ticket for intercity bus. The birthplace of the low-cost concept is the United States, from where it spread in Europe in the early 1990s and later in many countries around the world.
We in Shram.kiev.ua worked hard and made a list of the largest loukosterov world, which for a penny will take you anywhere in our beloved planet. Keep to yourself and share with everyone!
In January 2017, the head of the EU mission in Ukraine. H. Mingarelli confirmed that Ukraine has fulfilled all the necessary requirements for the liberalization of the visa-free regime. Mingarelli said that the Ukrainian government has made important achievements in the areas of decentralization, judicial reform, public administration reform, energy and banking sectors. In addition, he noted successful steps in the fight against corruption and the introduction of a system of e-declaration of Ukrainian officials.
Ukraine's visa-free regime with the EU will be approved at the end of spring, and it will work in the summer , sources in the European Commission and the EU Council said.
"Most often it sounds like the assumption that in July Ukrainians will go to the EU without visas, possibly even from July 1," the article says.
The states for free visa-free entry of Ukrainian citizens:
EU countries that belong to the Schengen area: Austria, Germany, Belgium, Hungary, Denmark, Spain, Greece, Italy, Latvia, Malta, Poland, Portugal, France, Sweden, Czech Republic, Finland, and some others.
countries that have not yet received the status of Schengen countries: Bulgaria, Croatia, Romania, Cyprus.
countries that are associated with the Schengen zone: Iceland, Norway, Liechtenstein and Switzerland.
Locusters flying from the CIS
African low-costers
Via adme.ru