A precious list of all the world's low-costers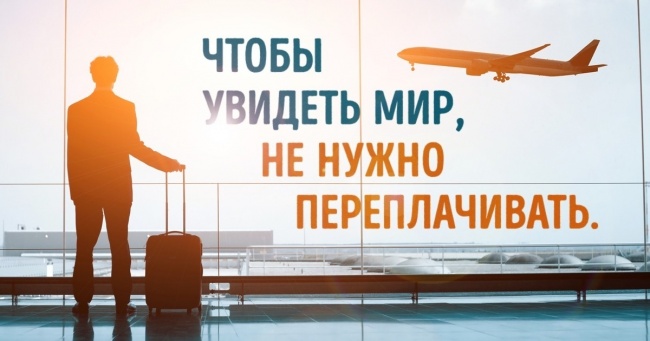 Budget airline ( low-cost carrier, low-cost carrier, also English no-frills carrier, discount carrier, budget carrier ) is an airline that offers extremely low fare for the refusal of a majority Traditional passenger services. The term low-cost is borrowed in many languages ​​of the world from the English language, where it initially applied to all airlines with a lower operating cost structure than their competitors. While the low-cost term is often applied to any airlines with low ticket prices and a limited set of services, regardless of their operating models, the low-cost airlines should not be confused with regional airlines operating on short flights without a service or with airlines With full service, but limiting the range of services.
To travel, it is not necessary to spend a huge amount of money. Just imagine, there are already airlines, the ticket for which is cheaper than the ticket for intercity bus. The homeland of the low-cost concept is the USA, from where it spread in Europe in the early 1990s and later in many countries of the world.
We in Shram.kiev.ua worked hard and made a list of the world's largest loukosterov, which for a penny will take you to anywhere in our beloved planet. Keep to yourself and share with everyone!
In January 2017, the head of the EU mission in Ukraine. H. Mingarelli confirmed that Ukraine has fulfilled all the necessary requirements for the liberalization of the visa-free regime. Mingarelli said that the Ukrainian government has made important achievements in the spheres of decentralization, judicial reform, public administration reform, energy and banking sectors. In addition, he noted successful steps in the fight against corruption and the introduction of a system of e-declaration of Ukrainian officials.
Ukraine's visa-free regime with the EU will be approved at the end of spring, and it will work in the summer , sources in the European Commission and the EU Council said.
"Most often it sounds like the assumption that in July Ukrainians will go to the EU without visas, possibly even on July 1," the article says.
The states for free visa-free entry of Ukrainian citizens:
EU countries that belong to the Schengen area: Austria, Germany, Belgium, Hungary, Denmark, Spain, Greece, Italy, Latvia, Malta, Poland, Portugal, France, Sweden, Czech Republic, Finland, and some others.
Countries that have not yet received the status of Schengen countries: Bulgaria, Croatia, Romania, Cyprus.
Countries that are associated with the Schengen zone: Iceland, Norway, Liechtenstein and Switzerland.
Locusters flying from the CIS
"Victory" is a Russian air company. In addition to numerous domestic flights, it also provides regular flights to Spain, Germany, Montenegro, Italy, Slovakia and Cyprus. During the action, you can buy tickets for 1000 rubles.
WizzAir - Hungarian budget airlines. Fly from Moscow to Budapest.
Pegasus - Turkish loukoster. Flies from Moscow, Krasnodar, Mineralnye Vody, Sochi, Chelyabinsk, Krasnoyarsk, Makhachkala, Novosibirsk, Omsk, Perm and Yekaterinburg.
Air Baltic is a Latvian airline, which can buy a ticket with a good discount almost every day. Aircraft fly from Kaliningrad, St. Petersburg and Moscow.
Vueling is a Spanish low-coster. Performs seasonal flights from Kazan, Kaliningrad, Krasnodar, Samara and Moscow. Sometimes you can find tickets for 50-100 euros back and forth.
Air Arabia - the first budget air carrier in the Middle East, operates flights to 89 cities around the world, including from Moscow.
GermanWings - German Airlines. You can buy cheap tickets from Moscow to different cities in Germany.
Fly Dubai is the state budget airline of the United Arab Emirates, flies in the Middle East, Africa, Asia and Europe, including from Moscow, Kazan, Samara, Yekaterinburg, Rostov-on-Don and Krasnodar.
Tuifly - a small German loukost. Flies from Kaliningrad, Krasnodar and Moscow.
AirBerlin - despite the fact that AirBerlin is not officially considered a loukoster, the airline ticket prices are very acceptable and often there are discounts. Flights are available from Moscow, Kaliningrad and St. Petersburg.
NIKI is an Austrian low-coster, serving scheduled flights to Europe and Africa. Flies from 16 Russian cities.
Condor is a German airline with a charter destination in exotic countries. Very favorable price for one-way flights. Flies from Kazan, Samara, Novosibirsk, Ekaterinburg, St. Petersburg and Moscow.
Meridiana is the second largest airline in Italy. The shares have the opportunity to fly from 4,000 rubles from Moscow to various Italian cities.
Air Moldova - quite often inexpensive flights via Chisinau to many cities in Europe can be "snatched" from Surgut, Yekaterinburg and Kaliningrad, St. Petersburg and Moscow.
Blu-Express - flights to Rome and Milan from Moscow.
IcelandAir - if you are going to Iceland, this is your airline.
Onur Air is a Turkish airline flying from Moscow and Nalchik.
SmartWings is a Czech company, it conducts regular flights across Europe and the Middle East. Flies from Moscow.
African low-costers
Via adme.ru