TSN got inside the Donetsk airport and shot a unique video of the battle "cyborgs"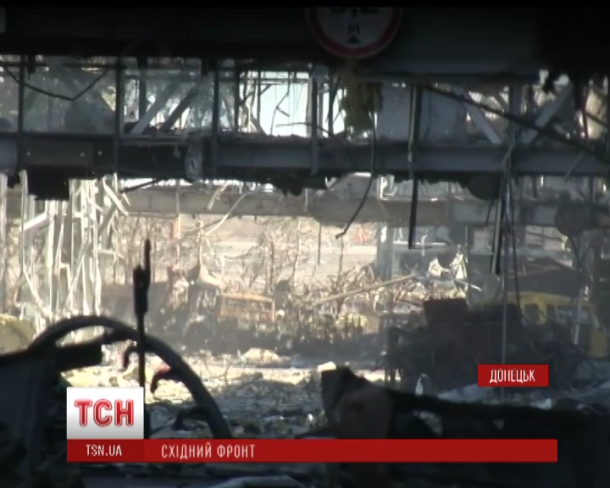 TSN correspondent Alexander Zagorodny managed to get inside the airport and show exclusive footage of what was left of the building.
The main news for this minute is that our airport and our Ukrainian military continue to hold it, despite the fact that they are fired at every hour.
In only half a day our warriors repulsed two separatist attacks. The fighters even managed to set fire to the terminal, there was a very acrid smoke, the guys were literally suffocating because they could not leave the premises, because snipers were shooting through everything.
Getting to the airport is extremely difficult now. The entire runway is shot through with large-caliber machine guns, but the men of the 95th airmobile brigade in Cossack siege at infantry fighting vehicles, and the Right Sector in general flew off at UAZ all over the runway. Obviously, the terrorists simply did not expect this.
Only the UAZ stopped near the terminal, it was immediately blown up, the guys managed to jump out, but all the food they brought to our soldiers burned down.
Ukrainian military continue to hold what is left of the old terminal, as well as the first and second floors of the new terminal. Terrorists periodically go to the third floor and throw grenades at our fighters. They also come out with underground passages through the basement, and then the battle begins, but be that as it may, the airport is controlled by the Ukrainian military.
"Recently there has been such a joke:" The only thing that was normally done in Ukraine is Donetsk Airport. "Bombs, but it does not fall apart. The airport is keeping up normally. We keep it completely," one of the cyborgs said.