Burning Man 2018 4k Aerial View Video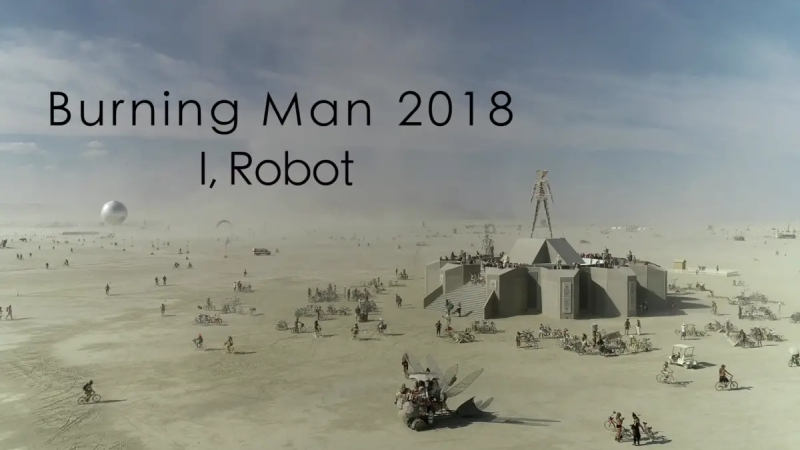 Burning Man (translated from English. "Burning Man") - the world's largest festival of art and radical expression, which takes place annually in the Black Rock Desert in Nevada, USA.
WORK MODE: August 25 - September 2, 2019
BURNING MAN TICKET PRICE: $ 425 - standard ticket. There are tickets from $ 190 to $ 1,200 dollars.
OFFICIAL BURNING MAN FESTIVAL WEBSITE: https://burningman.org , facebook , instagram
The festival dates are different every year, it lasts one week at the end of August, the end falls on Labor Day - an official holiday, which is celebrated in the USA on the first Monday of September.
The most obvious way to get to the festival is to simply buy a ticket, you can also join one of the many groups as a volunteer. Volunteers are needed when installing sculptures or building housing, they are usually given tickets for free or at a big discount in return for help. In any case, to get to Burning Man, you need a ticket.
The Burning Man 2018, the craziest and most famous music festival in the world, was held in the Black Rock desert in Nevada. The city of post-apocalypse with its inhabitants in futuristic costumes with strange vehicles lasted a week. This year the event was held under the motto "I am a robot" - in art objects, artists sought to show the impact of artificial intelligence on our lives.
The week-long party began with a sandstorm, and ended - according to tradition - with the burning of an installation in the form of a human figure.
Among the celebrities at Burning Man 2018, Alessandra Ambrosio, Francis Bean Cobain, Heidi Klum, Nina Dobrev were noticed.
Via Internet, vimeo, tourister