Planning to protect your base in Clash of Clans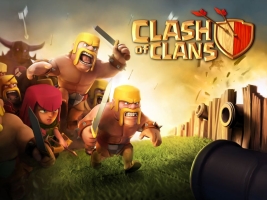 Clash of Clans is the only strategy game within which I have left over $ 80. She tightens so that you can not stop. I would save myself a lot of time and money if I had initially delved into the essence and not scattered on trifles.
The goal of the game, as in many online strategies, is to develop your base, repel attacks and attacks against other players. Clash of Clans, I consider one of the best representatives in the App Store. It has all the criteria for a good game: beautiful graphics, fast loading and incredibly exciting gameplay.
We suggest you plan your base protection using a very convenient file for MS Excel COC Layout planner (.xlsx)!
Screenshots of the proposed placement of buildings